Prayer is an essential part of a child's life. It helps them focus on what is important and connect with God in a meaningful way. However, teaching prayers to children can be difficult if you don't know any prayers.
This blog post will give you nine prayers for children that you can use to help them learn about God.
9 Prayers for Children to Chant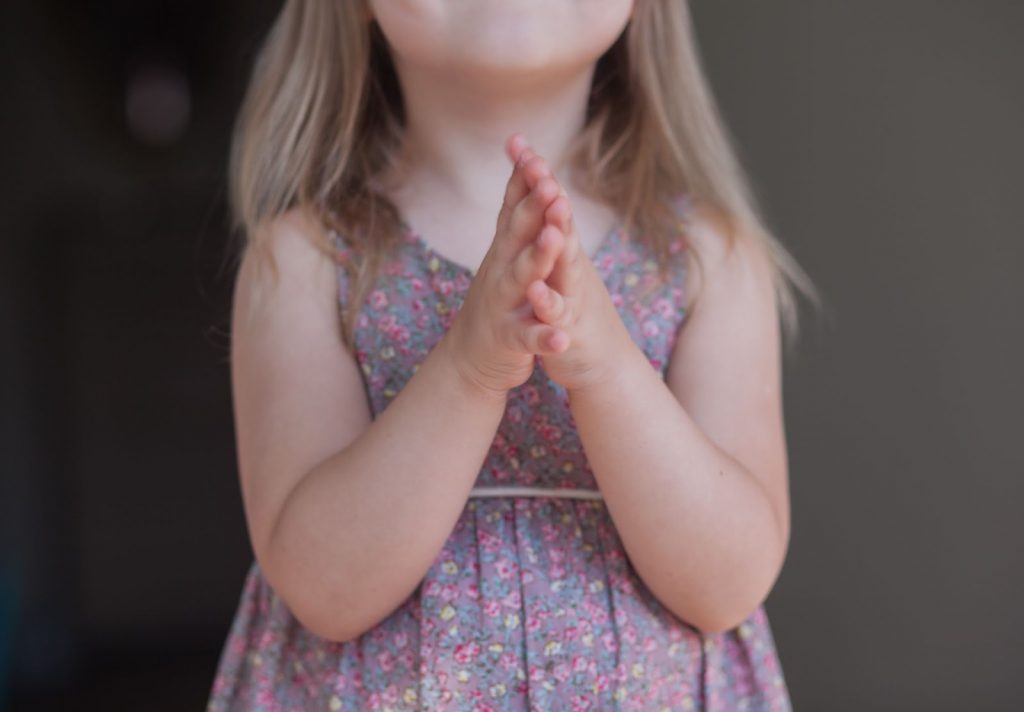 There are many prayers for children that you can use to teach your kids about God and how to pray. Here are nine of our favorites:
1. Every Day Prayer
This is a simple, short prayer that your child can say every day. It helps them focus on what is important and shows them how to start their prayers each day:
He wakes me up; He makes me sleep.
Provides for me the food I eat.
When I cry, I call on Him,
Because I know with Him, I win.
Even though the hardest day,
I trust in Him in every way.
He's the One who sees me through,
Jesus lives; I know it's true.
With loving kindness, He smiles at me.
Because He died, I am free.
Lord, for all, I thank you so,
I know you'll never let me go!
– Esther Lawson
SplashLearn: Most Comprehensive Learning Program for PreK-5

SplashLearn inspires lifelong curiosity with its game-based PreK-5 learning program loved by over 40 million children. With over 4,000 fun games and activities, it's the perfect balance of learning and play for your little one.
Try for free
2. The Serenity Prayer
The Serenity Prayer is a well-known prayer that children can use to help them deal with difficult situations. It helps them remember that they can rely on God for strength and guidance, even in tough times:
God, grant me the serenity to accept the things I cannot change,
Courage to change the things I can,
And wisdom to know the difference.
– Reinhold Niebuhr
3. The Lord's Prayer
This is perhaps one of the most famous prayers for children and adults alike. It is a powerful prayer covering many important aspects of life, from asking for guidance and protection to thanking God for his many blessings:
Our Father in Heaven,
hallowed be thy name,
Thy kingdom come,
Thy will be done,
On earth as in heaven.
Give us today our daily bread.
Forgive us our sins,
As we forgive those, who sin against us.
Lead us not into temptation,
But deliver us from evil.
For the kingdom, the power, and the glory are yours now and forever.
Amen. – Matthew 6:9-13
4. The Lord is My Light
This prayer is a beautiful way to express your child's faith and trust in God, especially when they feel scared or uncertain. It reminds them that God is always there to watch over and protect them no matter what:
Lord, I know you're my light;
My path shines brightly through the night.
I know that your love comes true,
and prayers that I say come straight from you.
I know you're my shield in battle;
My sword and my armor when danger rattles.
And though no one's watching me now,
Your eyes are always focused on me somehow.
Your love is so strong, Lord, like the mountains that soar,
And I know that your prayers are always right at my door.
– Lindsey Burgess
5. The Lord Is My Rock and Guide
This prayer encourages children to rely on God as they journey through life. It reminds them that they can turn to Him for support in difficult times and that He will help them find their way:
Lord, You are my Rock and Guide;
You lead me through life's dark tide.
Your love is true, Your will is right,
And You protect me day and night.
I know that when I am lost,
You'll help me find the path again.
In times of trouble and distress,
You grant Your peace within my heart.
– Ruth Ann Mahaffey
6. Thank You, God, for My Family
This is a short prayer for kids. It's perfect for praying before meals or when you want to pause and give thanks to your loved ones:
Thank you, God, for the world so sweet
Thank you, God, for the food we eat
Thank you, God, for the birds that sing
Thank you, God, for everything
Amen.
– E. Rutter Leatham
7. Prayer for Protection
Prayer for protection is a powerful prayer that can help children stay safe and protected throughout their daily lives. It is an important reminder to trust in God, who will always be there to watch over and guide them:
Dear God,
I know that You are my protector.
You watch over me each day.
Please keep me safe from harm.
I know that You are always with me,
And I trust in Your care. Amen.
– Unknown
8. Prayer for Mealtime Blessings
This short prayer is a beautiful way to express gratitude for the food you and your family are about to eat. It's perfect to say before meals or at any time when you want to give thanks for your blessings:
Bless us, O Lord,
And these thy gifts
Which we are about to receive.
Through Christ, our Lord. Amen.
– Unknown
9. Bedtime Prayer
Bedtime prayer is a great way to end the day and give thanks for all the good things that God has given us. It is a comforting reminder that God is always watching over us and will protect us while we sleep:
Here I lay me down to ſleep
To thee, O Lord, I give my soul to keep,
Wake I ever, Or, Wake I never;
To thee, O Lord, I give my Soul to keep forever.
– George Wheler
Why Say Prayers?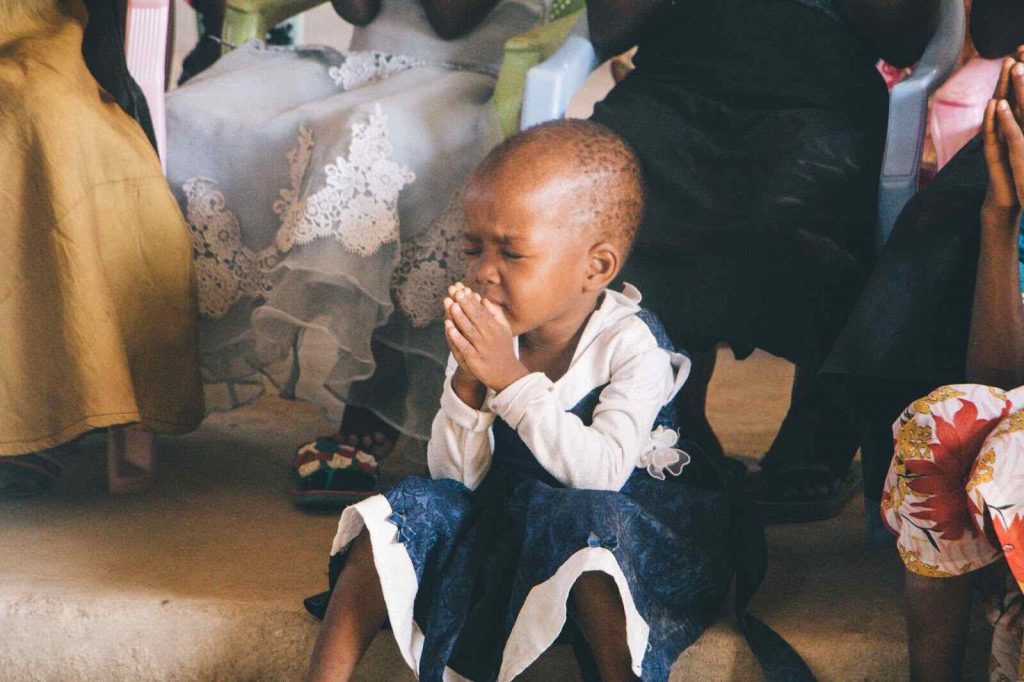 Prayer is a way to talk to God. It is a way of communicating with the divine. When you pray, you open yourself up to guidance and support from a greater power than you. Kids can use prayers for anything, from asking for help with a problem to thanking God for His blessings.
For children, prayers are a way to learn about God and connect with Him meaningfully. By saying prayers, they can understand who He is and how they can rely on Him for support throughout their lives.
Let's Pray!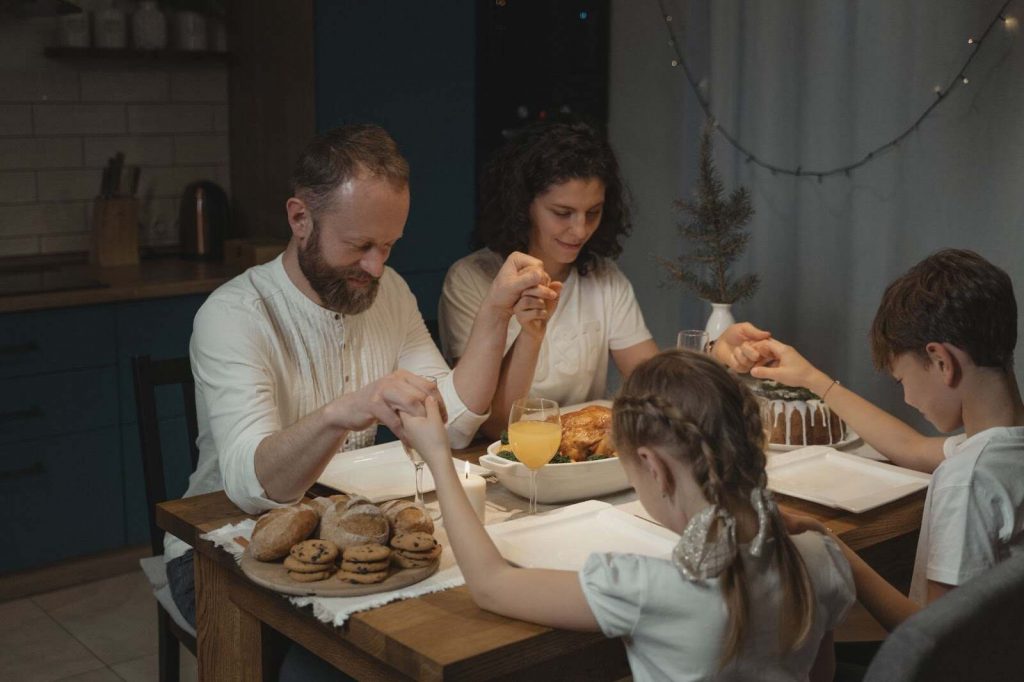 Prayer is a powerful way to connect with God, and it's an integral part of a child's spiritual development. Whether you're looking for sweet and straightforward prayers or more advanced and challenging prayers, this list has something for everyone.
We are bringing you more online educational resources to get your kids to practice effortlessly!
Frequently Asked Questions
What is the best age for children to start praying?
There is no one answer to this question, as every child is different. Some children may be ready to start praying at a very young age, while others may not be interested in prayer until they are older. Ultimately, it is up to the parents to decide when their child is ready to start praying.
How can I help my child to pray?
There are a few things you can do to help your child to pray:
Encourage them to talk to God about everything on their minds, whether they're worried about it or something they're grateful for.
Teach them to be mindful of God throughout the day, and help them to develop a routine of saying prayers before bedtime or at mealtimes.
Help your child establish a relationship with God by praying together and reading scripture regularly.
How can prayer benefit my child's spiritual development?
Prayer is an essential part of a child's spiritual development, as it helps them connect with God and develop a deeper understanding of their faith. Through prayer, children can gain peace, guidance, and comfort from God in times of need. Additionally, prayers for children can help to increase love and cooperation within the family, which is an important part of their overall well-being.