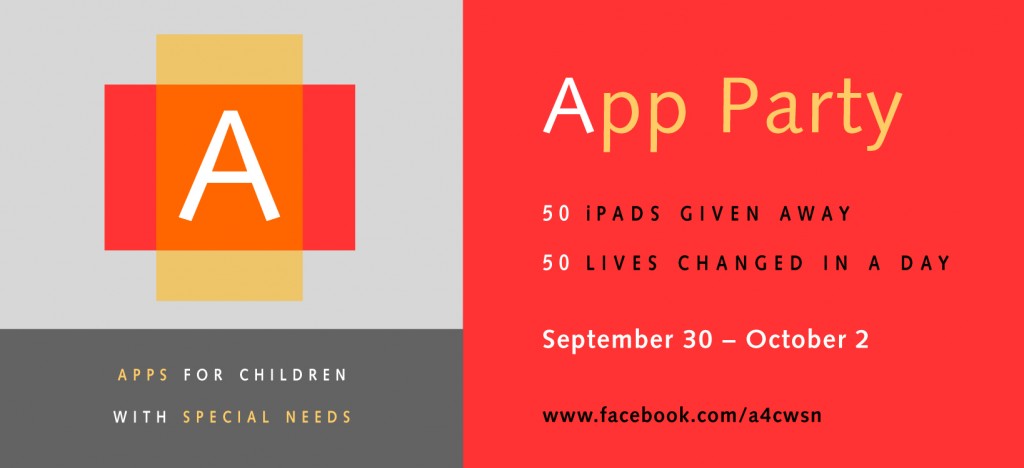 Our first app – Splash Math Grade 3 for iPad was launched in late April this year. A month later, we came across  A4CWSN, which is a site committed to helping the families and carers of children with special needs and the wider community of educators and therapists who support them. They produce videos that demonstrate how products  designed to educate children and build their life skills, really work from a user perspective. Yearning to have that user-perspective review, we introduced ourselves to Gary James, the force behind A4CWSN. A4CWSN, then was driven mostly by Gary, was growing by leaps and bounds. Glimpses of champion for the cause of children with special needs could be seen in the making.
In June, Gary was gearing up for his 2nd app party when we approached him again. Having seen Gary's enthusiasm and drive, we had no second thoughts about joining in. During the party, Gary rallied behind the participating apps and got us visibility in the community and beyond. We connected with many parents and teachers and  got plenty of Facebook likes. The App party was a phenomenal success for both developers and A4CWSN.
Since then, we have been closely following Gary and A4CWSN. A4CWSN has grown and Gary is now assisted by some amazing people. We are glad to be in touch with his associates- Deanne Shoyer, Jessica Hampton Lawson and others, who have been very helpful and amazingly approachable. Gary's close-to-heart iPad4U campaign is a unique way to spread awareness about technology and make a positive impact on many lives. We have been immensely delighted to be of some help to his campaign.
As the third app party hosted by A4CWSN, A4CWSN – Canada and A4CWSN – Australia comes around, quite obviously, we are proud participants! The party  is scheduled from September 30 to October 2 and all our paid apps are on discount on these days! Additionally, we will be donating $1 for every app sold to A4CWSN.  You can view and get Splash Math apps from this – link.
Gary and his associates at A4CWSN are bringing about a revolution in the community of children with special needs. We wish them the best in their endeavor. We will continue to support them, after all, nothing can be more gratifying to see than the glee on a child's face, having his or her 'aha' moment after mastering a math problem. A million such faces and the Earth is definitely a brighter and happier place!  God bless!