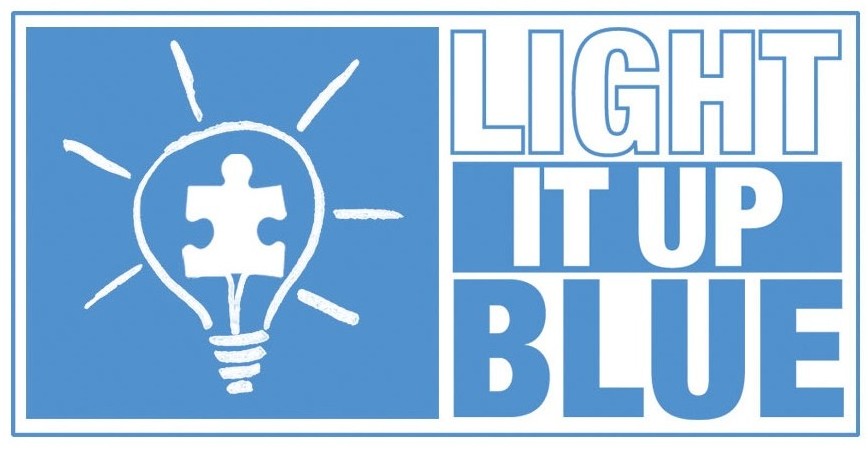 Update – 50% of our revenue for splashmath.com will go to Autism Speaks this entire week (April 2-9, 2014).
For more info visit – https://www.splashmath.com/autism
When Priya Krishnan presented her autistic cousin with an iPod Touch on Christmas, he fell in love with the device! Very soon the child was learning new words, managing his own schedule, listening to music and doing many such incredible activities which so long seemed challenging. Inspired by the progress of her cousin, Priya realised the impact that technology could bring into the lives of similar children.
She consulted Dr. Tony Gentry, Director of Assistive Technology of Virginia Commonwealth University's Autism Center, Dr. Chandhan Vaidya, Director of Georgetown University's Neuroscience labs, and Ms.Seema Patel, CEO of Interbots, a company that creates assistive robots for autism and they all agreed that touch devices can indeed help autistic individuals to improve their lives. Soon Project Touch was born! (http://projecttouch.info)
Priya's vision to provide low income families with autistic children this most useful device became a success through effective advocacy and fundraising. She also joined hands with Autism Speaks (www.autismspeaks.org), a national organisation and has already donated 50 iPod Touch devices in VA. She is now taking her dream global!
Priya, is among the thousands who are tenaciously working towards building a better future for children afflicted with autism.
Recent estimates say that Autism now affects approximately one percent of the global population, or 67 million people worldwide. Autism statistics from the U.S. Centers for Disease Control and Prevention (CDC) show around 1 in 110 American children as on the autism spectrum–a 600 percent increase in prevalence over the past two decades.
Today, on World Autism Day (2nd April), StudyPad, is saluting these tremendous efforts by individuals, organisations and groups, who are consistently involved in raising awareness on autism and contributing through steadfast activism, seminars, fundraising, and technology to make a difference in the lives of those who struggle with the disorder.
The affirmative impact of the iPad in aiding development and learning in classrooms is already known. The iPad/iPhone and its new-generation apps, have however, taken overwhelming strides in technology for special education as well! These revolutionary hand-held devices are now considered a worthy aid for more complex developmental challenges. From enhancing communication, speech, hand-eye co-ordination, problem solving skills to helping children understand spatial concepts, colors, auditory memory and processing, this is like the Manna from heaven!
Take A4CWSN (www.a4cwsn.com) for instance and their collection of suggested apps for kids with special needs. These are apps which boost writing and language development, and have such wonderful features such as voice recording, word prediction, text to speech enhancers, all brilliantly modelled for the child with autism. A4CWSN has also given away over 130 iPads to kids with special needs and continues to do so every month. Similarly, www.ipads4autism.org has very effectively highlighted its mission – to be able to gift every autistic child the ability to talk! These are not mere websites for gadget-loving nerds, but are active platforms where students, teachers, parents and other advocacy groups can raise awareness on autism. Also commendable is the work by Technology in Special Education (techinspecialed.com) in identifying apps by IEP goals. Siva of TechInSpecialEd says- It helps parents and teachers get "Bang for the Buck".
From apps specifically made for the iPhone or iPod Touch, to those which are compatible on the iPad as well, www.autismpluggedin.com is a great resource on all these special apps. The site gives you comprehensive info on the A-listers in special apps. More significantly, the site also mentions how use of these apps has gradually enhanced learning in kids with special needs and kindred them towards their social and natural environments. Easy-to-use and child friendly, most apps have inbuilt features for parents and teachers to train kids, as well as track their learning curve.
The websites mentioned below will give you further insights on the disorder and the amazing work being done by different organisations in aiding research, building advocacy and child rights, and promoting general awareness.
We at Splash Math are joining the likes of these organizations to celebrate World Autism Awareness Day on April 2 and will Light It Up Blue to help shed light on autism. To show our support for the cause, we will light up our office premises in hues of blue!
And before concluding, here's a heart-warming email from Ann Francis, who is a teacher for kids with special needs at Mallory Elementary. Ms Francis has been an early adopter of StudyPad's Splash Math apps for her school.
This is my celebration. I have a 3rd grade young lady with autism and it is hard to get her to interact. I had her go up to answer a problem and it was too hard for her. I told her to ask other students for help. I told the other students they would probably have to say their names. Low and behold she knows everyone's name and told us and called in them. This from a young lady that just says yes and no. That was very, very cool. Thank you for letting us use this app and I look forward to working with you
We are giving out $15 iTunes Gift Card. Participate in the giveaway to Win!