The teacher's job was never an easy one, and now, with the growing popularity of hybrid learning modes and increased use of technology in teaching, new challenges have come up for them. However, there are a lot of helpful resources and online teaching tools that can make your job easier and, in turn, benefit the students.
While it is natural to feel overwhelmed with the sudden shift in teaching styles, it is good to start small, learn and focus on the small wins. When incorporated wisely into the teaching process, technology will help curate a more engaging experience for the students.
There are several tools available, which you can use for –
Communication
Homework
Content Creation and Visualization
Engagement and Collaboration
Reference
You can also create an account on SplashLearn to fulfill all the above use cases. SplashLearn engages your students in ways that guarantee learning retention with fun. It's comprehensive, devises a personalized learning path for kids, and is free for you!
Now, let's look at the most useful and popular online teaching tools.
1. Communication
This is the primary teaching element, and it isn't easy to maintain contact with the entire class strength. It is important to have everybody interact on either video or audio conferencing. Zoom, Google Meet, and Microsoft Teams are the most famous ones. Based on the budget and student strength, you or your institution can choose from these.
You can use other popular social media applications like Facebook, Whatsapp, and Instagram as secondary communication mediums.
Other than this indispensable part of online teaching, there are other secondary tools that you can use to aid your teaching. Let's take a look.
2. Homework
A pivotal product by Google, it is a complete learning management system. You can use it to create lessons, assessments, and resources. Since it is a Google product, needless to say, it is easy to use, scalable, robust, and easily compatible with most apps.
It is a simple online storage tool that you can use to collect and maintain submissions.
Google Docs is the most straightforward tool to use for textual assignments. Students and teachers can collaborate in real-time and download the contents as pdfs.
Related Reading: 

SplashLearn Teacher Starter Guide

3. Content Creation and Visualization
It can help you create engaging and interactive digital media using images, videos, models, and texts. It is easy to learn and can help you create engaging digital experiences.
This novel platform helps develop children's reading, writing, and storytelling skills. They can participate in monthly challenges, writing prompts, and quizzes. Teachers can also use it to create animated stories and books for the children.
It provides a very user-friendly interface for beginners to create quality videos that can be used as visual aids during the class. You can use its simple drag and drop features and free music from their libraries.
This is another simple to use designing tool that you can use to create presentations, maps, infographics, report cards, and certificates.
You can use this online picture editing tool to create animations, designs, and picture cards either from scratch or using their professional templates.
This online tool lets you add subtitles to videos. It can be helpful if you create and share video content for your lectures.
4. Engagement
It is a popular and free gaming site that makes learning fun for students. They can indulge in fun activities together for revision and assessments.
Related Reading: 

Best Teaching Strategies for 2022
This easy-to-use and freely available tool by Google is a must-have for students. They can collaborate on homework and activities in real-time and share their work with the teachers.
It is one of the best and free sites available for students to learn English grammar. Quill provides various activities, lessons, and even performance analytics.
It allows you to share resources found on the internet and create a repository for the entire group. It makes it easy for students to collaborate on portfolios and research work.
It is a system to design assignments and educational games for the students, which they can solve through apps on their phones and tablets. You can see their answers in real-time and even create feedback tickets to share with them.
It is a free site where students can play games designed by teachers. There are over 900,000 games like Rhyming Riddles, Tongue Twisters, etc.
This site provides free access to math games, making this dreaded subject fun for the students. You can even manipulate the existing problems to suit your needs or use the existing ones.
This is a fun platform that allows the students to collaborate using sound, touch, and sight elements. They can create visual boards using images, text, wallpapers, Venn diagrams, etc. They can also use it for reading and listening. You can give them feedback on the same.
5. Reference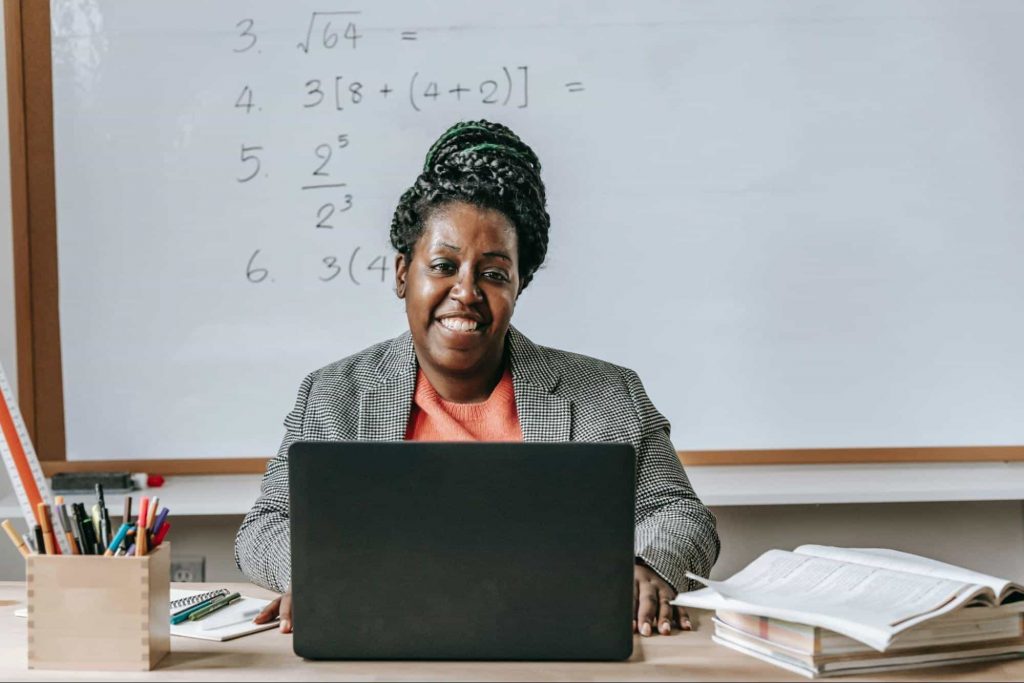 It is a globally recognized repository of inspiring and educational videos. You can play these as an additional learning resource.
Related Reading: 

Summer School Teaching Ideas That Students Would Love
It is an online dictionary for various languages. You can use it for translation assignments or language classes. This might prove to be helpful for international students.
This tool allows you to access academic material, which you can edit as per your needs and share with the students. You can even create your digital library too. They have resources for a wide range of subjects and students of all ages.
Wrapping It Up,
Now that you know what all these tools can do for you, you can get creative with these to make your next class more fun and efficient. Help students gain access to more dynamic and precise information available online. This allows them to research and present projects on topics they relate to or can get enough relevant information about them.