As the temperatures rise and schools close for the year, parents are actively searching for captivating and thought-provoking summer programs for kids that promote educational growth. Psychology Today's article revealed that summer camps are ideal for optimizing children's psychosocial development. However, with many options available, parents need help identifying the most suitable program for their child.
SplashLearn: Most Comprehensive Learning Program for PreK-5

SplashLearn inspires lifelong curiosity with its game-based PreK-5 learning program loved by over 40 million children. With over 4,000 fun games and activities, it's the perfect balance of learning and play for your little one.
Try for free
Please do not despair; we have curated a comprehensive list of the top 20 summer programs for children guaranteed to spark their interest and foster intellectual advancement. We will start our discussion with STEM programs that offer thrilling opportunities to discover science, technology, engineering, and mathematics. So, brace yourself for an exciting summer of learning and discovery with these special programs!
Related Reading: 

Best Summer Activities for Kids to Have A Blast This Summer
20 Best Summer Programs for Kids!
STEM Programs
In today's fast-paced world, STEM (Science, Technology, Engineering, and Math) education has become increasingly important for young learners. These summer courses for kids offer unique opportunities to explore the exciting world of STEM while having fun and promoting intellectual growth.
"STEM summer programs not only help kids learn valuable skills but also inspire them to pursue careers in fields like science and technology." – Dr. John Smith, STEM Educator
Code Ninjas is a unique STEM-focused summer program that teaches your child how to code in a fun and engaging way. Suitable for kids in grades 2-8, this program offers a structured curriculum that progresses from basic coding concepts to more advanced coding languages. Kids learn coding by building video games, websites, and mobile applications. With a low student-to-teacher ratio and personalized instruction, children may work at their own pace and receive individualized attention.
Benefits of Code Ninjas include increased problem-solving and critical thinking skills, improved creativity and confidence, and a head start in developing valuable coding skills for the future.
Ideal age range: Grades 2 to 8
Digital Media Academy offers a range of STEM-focused summer programs for kids in grades K-12. From computer programing and robotics to game design and filmmaking, this program provides various courses catering to kids' diverse interests. With hands-on, project-based learning, kids can work collaboratively with their peers and learn from experienced instructors.
Benefits of Digital Media Academy include improved problem-solving and communication skills, increased confidence and creativity, and exposure to cutting-edge technologies and industry professionals.
Ideal age range: Grades K to 12
iD Tech offers summer programs that teach kids in grades 1-12 how to code, design video games, and create mobile apps. With personalized instruction and hands-on learning, kids can explore their creativity and gain valuable skills in a fun and engaging way. Kids can choose from courses catering to their interests and skill level and work in small groups with experienced instructors.
Benefits of iD Tech include increased critical thinking and problem-solving skills, improved creativity and confidence, and exposure to industry professionals and cutting-edge technologies.
Ideal age range: Grades 1 to 12
Destination Science offers hands-on, STEM-focused summer programs for kids in grades K-6. With a special focus on science, engineering, and technology, kids can engage in fun and educational activities such as building robots, launching rockets, and conducting experiments. Kids can receive personalized attention and guidance with a low student-to-teacher ratio and experienced instructors.
Benefits of Destination Science include improved problem-solving and critical thinking skills, increased curiosity and creativity, and exposure to real-world science and engineering concepts.
Ideal age range: Grades K to 6
This nationally recognized summer program offers STEM-focused activities for kids in grades K-6. With a focus on creativity and innovation, kids can engage in hands-on activities such as building prototypes and designing their inventions. Kids can receive personalized attention and guidance with experienced instructors and a low student-to-teacher ratio.
Benefits of Camp Invention include improved problem-solving and critical thinking skills, increased creativity and confidence, and exposure to real-world science and engineering concepts.
Ideal age range: Grades K to 6
Now that we've covered the top STEM programs for kids, let's look at some of the best arts programs available for young learners.
Related Reading: 

Best Mindblowing Science Activities to Try With Your Preschoolers Today
Arts Programs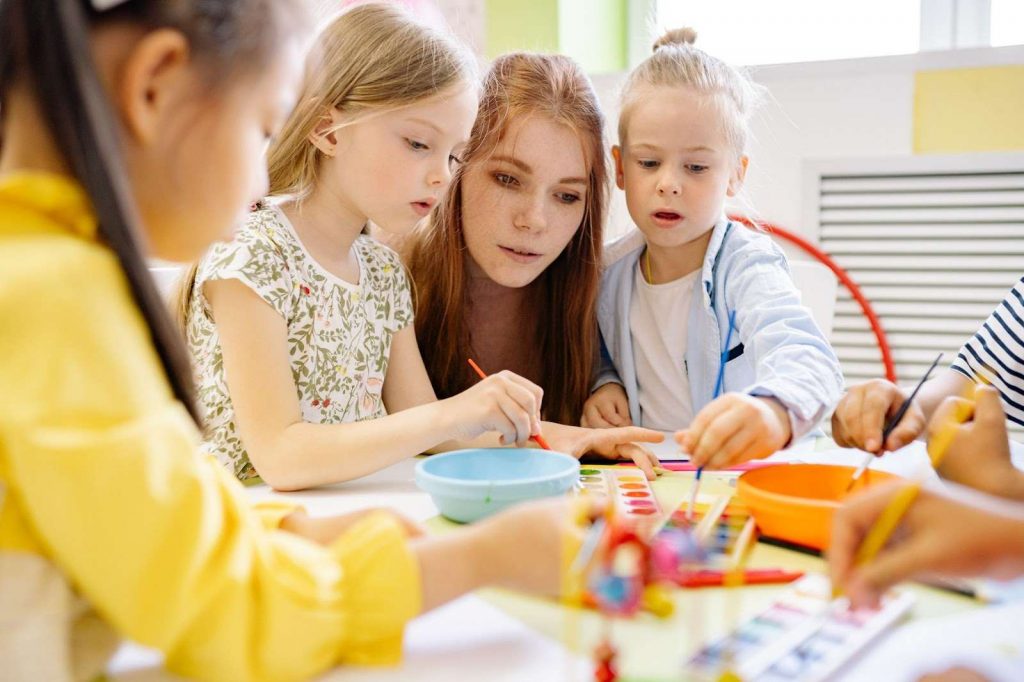 Summer arts programs are a fantastic way for children to hone their creative skills while acquiring new methods and techniques. The following are the top five arts education opportunities for your kid.
"Arts programs allow kids to express themselves creatively and develop their confidence and self-esteem." – Emily Davis, Art Teacher
Young Rembrandt's curriculum enhances hand-eye coordination, visualization skills, and fine motor abilities. Moreover, the program fosters children's self-esteem, creativity, patience, and focus.
This curriculum offers kids opportunities to improve their skills and unleash their creative potential.
Ideal age range: Grades K to 8
The School of Rock program is an excellent choice for kids interested in music. This program offers instruction in music theory, band performance, and instrument playing for children in years K-12.
The School of Rock program enhances musical aptitude and fosters group collaboration, self-expression, confidence, and stage presence in kids.
Ideal age range: Grades K to 12
Art centers offer art camps for kids in grades K-12 interested in exploring various art genres. These camps provide instruction in mixed media, sculpting, painting, and drawing.
Art camps promote the growth of artistic abilities, creativity, social skills, and self-esteem.
Ideal age range: Grades K to 12
Cirque du Soleil summer camps cater to children in grades 3 through 12 interested in acrobatics and circus arts. The program teaches children the fundamentals of circus arts, including juggling, acrobatics, and clowning.
Children participating in Cirque du Soleil summer camps benefit from improved physical strength, flexibility, and coordination. The curriculum also fosters self-confidence and inventiveness in kids.
Ideal age range: Grades 3 to 12
Art Adventure Camp is a dynamic summer program designed to unleash the creativity and imagination of kids. With a focus on various art forms such as painting, sculpture, and mixed media, this program provides a nurturing environment for children to explore their artistic talents.
This camp offers hands-on art experiences guided by experienced instructors who inspire artistic growth. From developing fine motor skills to fostering self-expression, Art Adventure Camp cultivates a love for art while nurturing essential cognitive and emotional skills.
Ideal age range: Grades 1 to 5
While summer arts programs are a great way for kids to unleash their creativity, language programs can allow them to expand their horizons differently.
Related Reading: 

Best Art Activities or Art Project Ideas for Kids
Language Programs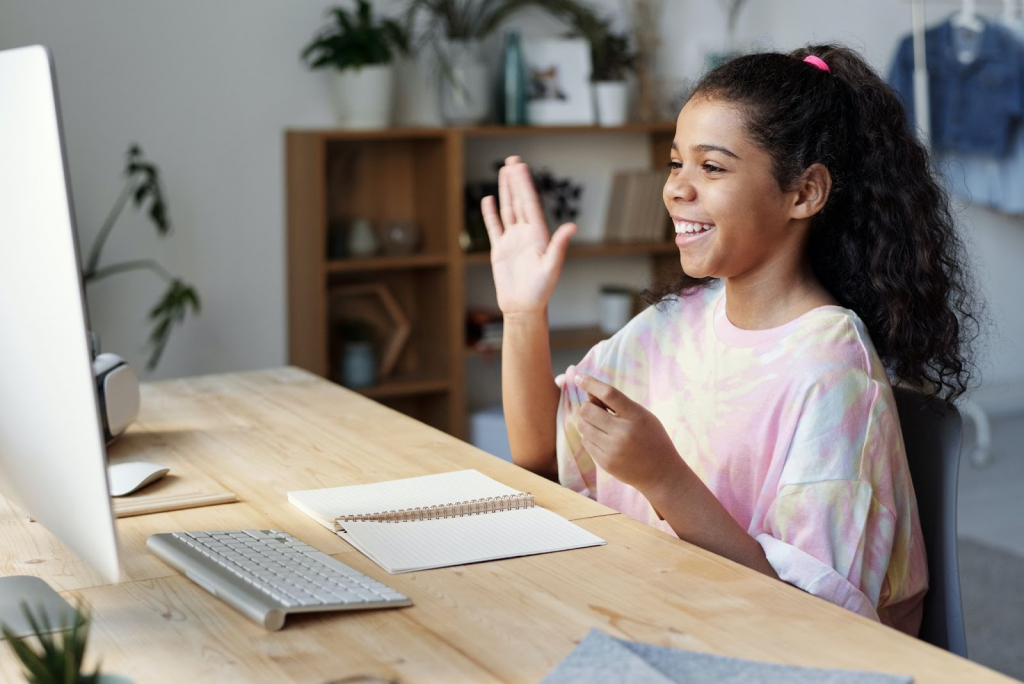 Kids should pursue new interests and widen their horizons during the summer. Thanks to language programs, kids can learn new languages or improve their language abilities while having fun. Here are five of the top language summer programs for kids to think about.
"Language programs give kids the opportunity to learn a new language and appreciate different cultures, which can benefit them throughout their lives." – Dr. Maria Hernandez, Language Educator
This is suitable for kids in grades 1-12. Concordia Language Villages is a unique language immersion program that allows kids to learn one of 15 languages in a culturally authentic setting. Each is designed to reflect the culture of the available language, from French to Chinese.
The program's benefits include improved language proficiency, cultural awareness, and global citizenship.
Ideal age range: Grades 1 to 12
Kids in grades K–12 can use this. Kids can take online and in-person language courses with Berlitz, a reputable language school. The curriculum emphasizes conversation-based learning and gaining fluency in the target language.
The program's advantages include better language skills, stronger communication, and boosted confidence.
Ideal age range: Grades K to 12
Kids in grades K–12 can use this. The interactive Rosetta Stone Youngsters program is a great way to get youngsters interested in language study. Kids can learn quickly and track their progress in more than 20 languages.
The program's advantages include greater vocabulary, problem-solving abilities, and language competency.
Ideal age range: Grades K to 12
Kids in grades K–12 can use this. A comprehensive language learning program with both online and in-person training is available from Middlebury Interactive Languages. Children can take courses in Chinese, Spanish, French, and more languages, depending on their interests.
The program's advantages include heightened confidence, enhanced cultural knowledge, and improved language ability.
Ideal age range: Grades K to 12
This immersive language experience combines fun activities, interactive lessons, and cultural exploration to enhance language skills. With experienced instructors and an engaging curriculum, children develop fluency, vocabulary, and cultural understanding in a supportive environment.
Children will gain confidence, improve communication skills, and create a lifelong love for language learning.
Ideal age range: Grades Pre-K to 5
In addition to language programs, summer also offers a great option for kids to stay active and healthy through sports programs. Let's consider some of the best sports programs for kids this summer.
Related Reading: 

How Can Teachers Help English Language Learners
Sports Programs
Before we dive into the list of sports programs perfect for keeping your child active and engaged this summer, it's important to understand the benefits of sports. Physical activity may improve overall health and well-being, boost self-esteem and confidence, and teach important skills such as teamwork, discipline, and goal-setting. With that said, here are five summer sports programs for kids.
"Sports summer programs can help kids stay active, develop teamwork and leadership skills, and foster a lifelong love for physical activity." – Coach Tom Johnson, Sports Educator
Nike Sports Camps, catering to kids in grades K-12, present a diverse array of sports, including but not limited to basketball, soccer, and tennis, to challenge athletes of all skill levels and enable them to advance with professional coaching.
Participating in such camps, young athletes can benefit from gaining new skills, building confidence, and enjoying a supportive and fun environment.
Ideal age range: Grades K to 12
Challenger Sports Soccer Camps, offering a top-notch education in soccer, equip young soccer enthusiasts in grades K-12 with technical skills, tactical awareness, and physical fitness improvement.
Children can benefit from a complete soccer education in a demanding setting and develop their abilities, knowledge, and fitness while enjoying themselves.
Ideal age range: Grades K to 12
U.S. Sports Camps, tailored to meet the needs of kids in grades K-12, offering a broad spectrum of sports programs, spanning baseball, lacrosse, and swimming, and are overseen by leading instructors who furnish young athletes with an unparalleled opportunity to amplify their skills and vie at an elevated level.
Such programs offer many benefits, including customized coaching, exposure to novel tactics, and the chance to network with athletes from across the country.
Ideal age range: Grades K to 12
Enter the Skyhawks Sports Academy, primed to cater to children in grades K-12, with an array of sports activities, encompassing flag football, volleyball, and track and field, designed to foster a secure and supportive environment in which kids can hone their confidence and proficiency.
The benefits of such an academy include the enhancement of skills, a boost in self-esteem, and an emphasis on sportsmanship and teamwork, among others.
Ideal age range: Grades K to 12
The International Sports Training Camp is the perfect pick for young athletes with a steely resolve to make their mark in sports. Catering to children in grades 3-12, this camp presents customized programs in diverse sports, such as gymnastics, swimming, and tennis.
The perks of such a program include the possibility of training with other driven athletes worldwide and gaining access to world-class instruction and facilities, among other things.
Ideal age range: Grades 3 to 12
By enrolling your kid in one of the top 20 summer camps for kids, you can provide them with a summer chock-full of amusement while setting them on the path to future success. After knowing the best summer programs for preschoolers to grade 12, let's look into the primary advantages of summer programs for your kids.
Related Reading: 

Fun Free Games for Kids to Play Online
Benefits of Summer Programs
The benefits of summer programs for kids vary across different age groups. As highlighted in an article by the American Camp Association, summer programs create an environment that fosters experiential learning and instills self-esteem, self-worth, leadership qualities, and a sense of self-identity that ultimately contribute to developing essential personal competencies. Therefore, the advantages of summer programs extend beyond mere recreation and entertainment. Here are some of the most notable benefits that summer programs can provide to children.
Intellectual Stimulation: Summer programs can provide unique options for kids to continue learning and exploring new topics fun and engagingly. This can help prevent the "summer slide" and prepare kids for the next school year.
Social Interaction: The friendliness and sociability of children can be augmented via their involvement in summer activities, which present an ideal milieu for cultivating new friendships and social interactions. Indeed, such endeavors may even be conducive to bolstering their social skills and self-assurance levels.
Improved Health: The summertime presents a veritable opportunity for youngsters to attain and sustain physical and mental wellness, thanks to the plethora of summer programs that emphasize sports and physical activity. This could impact their overall health and well-being over the long haul.
Exposure to New Ideas: Summer programs can serve as a vehicle for broadening a child's intellectual horizons and exposure to novel ideas that might not be broached in their daily academic pursuits. By partaking in these offerings, children may gain a more cosmopolitan and comprehensive outlook on the world.
Increased Creativity: It is noteworthy that artistic and musical pursuits can be a means for children to express themselves innovatively and creatively. Such outlets have the potential to foster intellectual and personal growth for young people, thus paving the way for greater self-awareness and development.
Career Exploration: Some summer programs, especially those focused on STEM fields, can offer kids a glimpse into potential career paths and help them explore their interests hands-on.
Increased Confidence: Completing summer classes for kids may give them a sense of accomplishment and enhance their self-esteem. Their academic achievement and personal growth benefit from this.
Related Reading: 

Amazingly Hilarious Summer Jokes for Kids
Ignite Your Child's Passion for Learning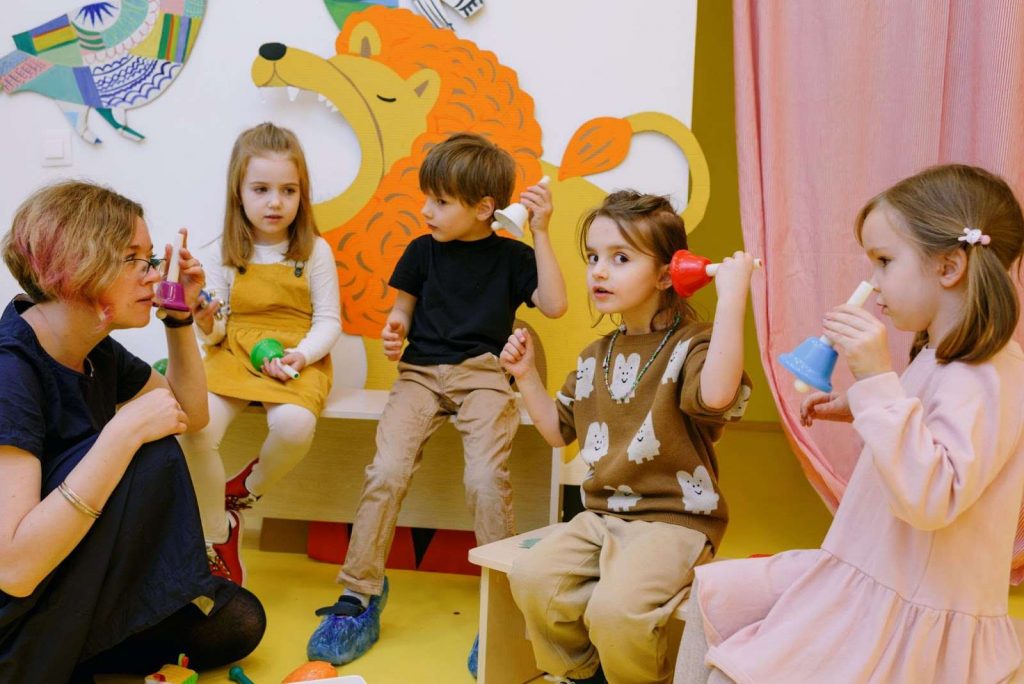 Children have a unique chance to participate in learning and growth-promoting activities during the pleasant and bright summer months. Recent research highlighted in an article on American Summer Camps shows that summer camps provide a useful way to address the causes of kids' anxiety and hopelessness that could exist at home, especially with the rising prevalence of kids' mental health issues.
Choosing the best match for their children can be challenging for parents and teachers due to the abundance of options accessible. However, parents and educators can safely select a summer program to pique their children's interest in learning and exploration by carefully reviewing the 20 top programs this article lists.
Make sure to create the most of it before this summer slips by! Please encourage your child to delve into new areas of interest, cultivate their creative potential, and establish lifelong friendships through these exceptional summer programs. Whether your child's inclination lies in science, technology, engineering, mathematics (STEM), the arts, foreign languages, or athletics, a program will stimulate and challenge them to reach their full strength.
Seize the opportunity to initiate a summer of learning and self-growth by enrolling your child in one of these programs today.
Related Reading: 

Summer School Teaching Ideas That Students Would Love
Frequently Asked Questions (FAQs)
Are these summer programs only for U.S. residents?
No, some summer classes for kids may also be open to international students. However, it's important to check each program's eligibility requirements.
How long do these summer programs typically last?
The duration of each program may vary, but many programs range from one week to several weeks.
Are any scholarships or financial aid opportunities accessible for these summer programs?
Some kids' summer programs may offer financial aid or scholarships, but it's important to contact each program directly for more information.
How early should I enroll my child in a summer program?
Enrollment dates may vary, but enrolling your child as early as possible is generally recommended to secure a spot and allow for necessary preparation.
Can my child participate in multiple summer programs at once?
It's possible, but it's important to ensure that the schedules of each program do not conflict and that your child has enough time to rest and recharge between programs.