Do you know what's even more special than a big bowl of ice cream? It's the warm feeling you get when you spend time with your grandparents! You know, those awesome folks who tell the coolest stories and have the best candy stash? Well, there's a day just for them – Grandparents Day! It's a time when we get to show them how much we love and appreciate them.
SplashLearn: Most Comprehensive Learning Program for PreK-5

SplashLearn inspires lifelong curiosity with its game-based PreK-5 learning program loved by over 40 million children. With over 4,000 fun games and activities, it's the perfect balance of learning and play for your little one.
Try for free
Have you ever thought about how to make your grandparents smile even wider? Well, we've got an idea for you: handmade grandparents day crafts! It's like giving them a piece of your heart, made with love.
Craft Your Way to Your Grandparents' Hearts with These 11 Ideas
1. Handprint Flower Bouquet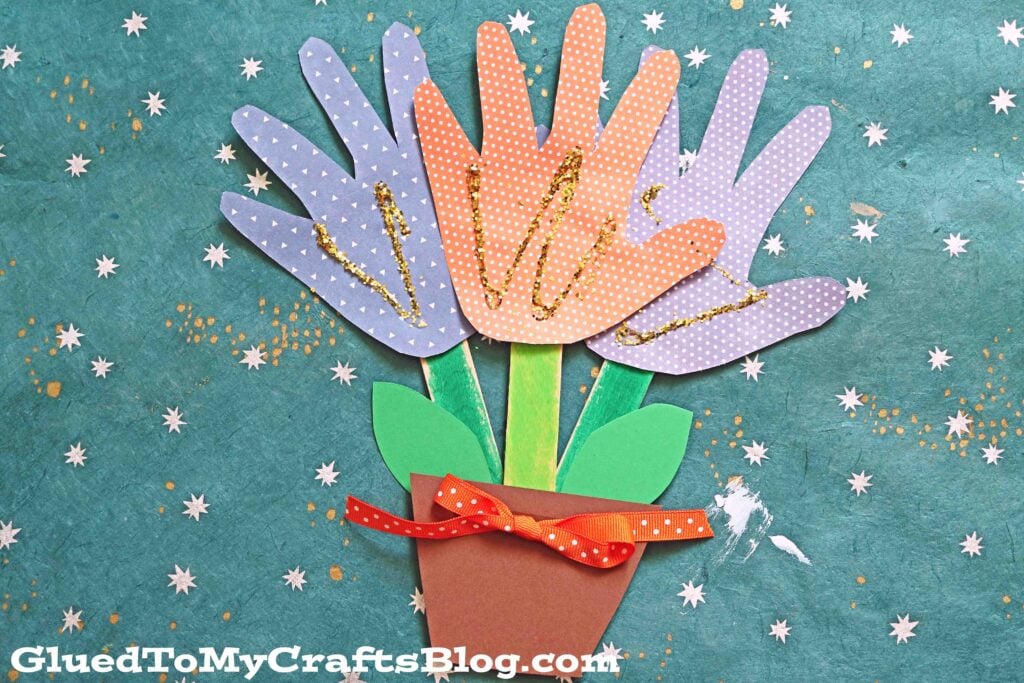 A flower bouquet is one of the best preschool grandparents day crafts. Capture your child's artistic touch with this handprint flower bouquet. A wonderful handmade grandparents day crafts idea that grandparents will treasure, filled with colorful blooms crafted from your little one's hands.
Materials:
Construction paper or cardstock
Washable paint in various colors
Paintbrushes
Scissors
Glue
Instructions:
Help your child paint their hand with different colors of washable paint.
Press their painted hand onto the construction paper to create handprint flowers.
After the paint dries, cut out the handprint flowers.
Arrange and glue the flowers together to form a bouquet.
Write a sweet message on the cardstock and attach it to the bouquet.
2. Clay Photo Frame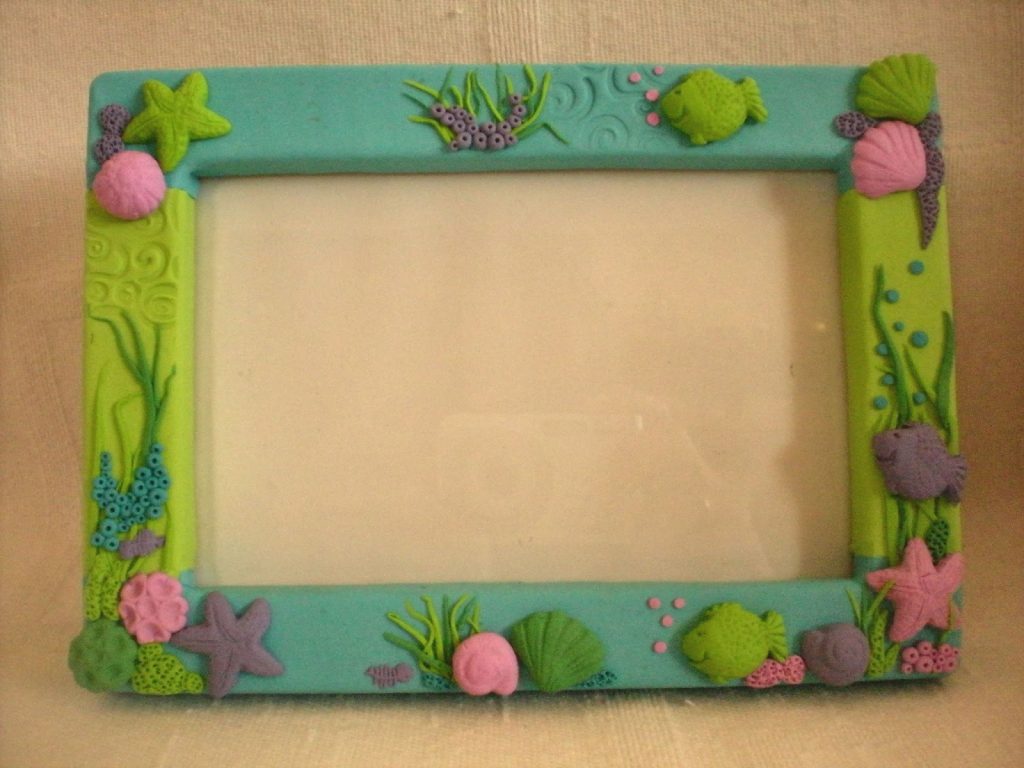 Frame memories in a unique way with a clay photo frame. Handcrafted impressions and vibrant colors make this frame a cherished keepsake for grandparents.
Materials:
Air-dry clay
Rolling pin
Cookie cutters (optional)
Acrylic paint
Paintbrushes
Photo of the grandchild and grandparent
Clear adhesive sealant (optional)
Instructions:
Roll out the air-dry clay to the desired size and thickness. You can use cookie cutters for specific shapes.
Press the photo of the grandchild and grandparent onto the clay to create an impression.
Allow the clay to dry completely.
Once dry, paint the clay frame with acrylic paint in the desired colors.
Attach the photo to the frame using glue.
Optionally, apply a clear adhesive sealant for added protection and shine.
3. Handwritten Letter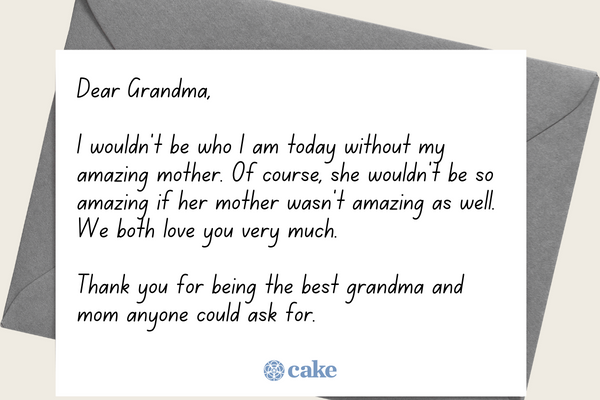 Let your child's emotions shine through with a handwritten letter, one of the best handmade grandparents day crafts. A heartfelt note filled with love and personal touches, sure to touch the hearts of grandparents.
Materials:
Stationery or plain paper
Pens, colored markers, or calligraphy tools
Instructions:
Encourage your child to write a heartfelt letter to their grandparents.
Provide pens, markers, or calligraphy tools to make the letter visually appealing.
In the letter, they can share memories, express gratitude, and convey their love.
Remind them to include personal touches, like drawings or doodles.
Seal the letter in an envelope and present it to their grandparents for a meaningful gift.
4. Memory Jar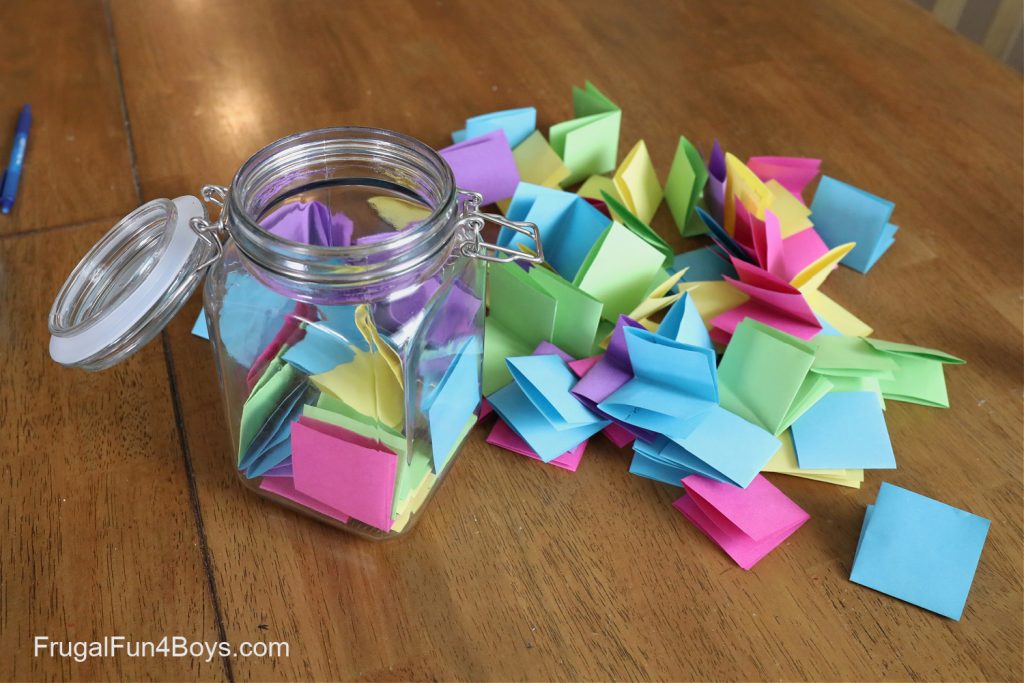 Making a memory jar is one of the easiest grandparents day crafts for preschoolers. Preserve joyful moments in a memory jar. Each paper square holds a special memory or message, creating a heartwarming gift that grandparents can revisit anytime.
Materials:
Mason jar or decorative glass container
Colored paper or cardstock
Pen
Ribbon or twine
Instructions:
Have your child cut the colored paper or cardstock into small squares.
Encourage them to write down special memories, quotes, or messages to their grandparents on each square.
Fold the squares and place them inside the jar.
Decorate the jar with a ribbon or twine tied around the neck.
Instruct their grandparents to read a memory whenever they need a dose of happiness.
5. Customized Coasters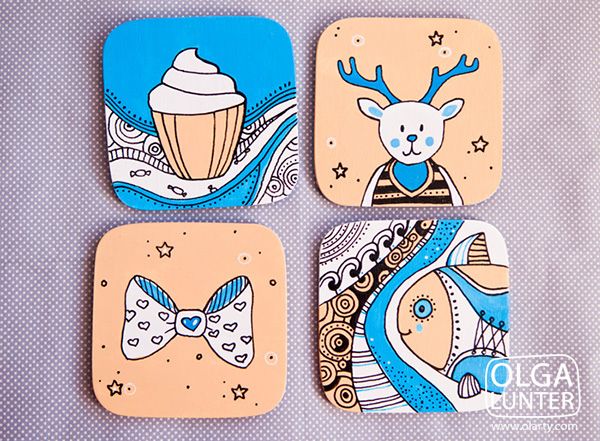 Transform usual coasters into personalized masterpieces. Vibrant patterns and designs make for practical and decorative coasters, adding a touch of your child's creativity to grandparents' coffee moments.
Materials:
Cork coasters
Acrylic paint
Paintbrushes
Stencils or adhesive vinyl (for designs)
Clear acrylic sealer spray
Instructions:
Provide cork coasters as the base for this craft.
Let your child paint the coasters with acrylic paint, creating unique designs.
They can also use stencils or adhesive vinyl to add patterns or messages.
Once the paint is dry, spray the coasters with clear acrylic sealer for protection.
Package the coasters with care and present them as functional art pieces for their grandparents' use.
6. Family Tree Collage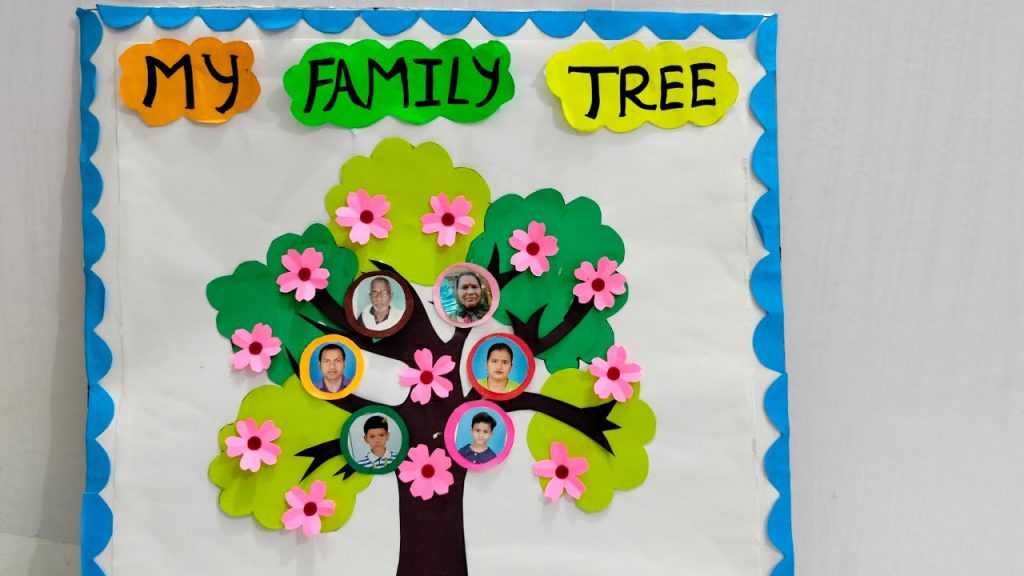 If you are looking for easy grandparents day crafts, unveil family history with a family tree collage. Your child's artistic flair brings generations together, forming a meaningful visual tribute to grandparents' love and legacy.
Materials:
Large piece of poster board or cardboard
Family photos (printouts or photocopies)
Glue or double-sided tape
Markers or colored pencils
Instructions:
Help your child cut out family photos, including pictures of grandparents, parents, and themselves.
Arrange the photos on the poster board in the shape of a tree, with the oldest generation at the top and younger generations descending.
Once satisfied with the arrangement, glue the photos onto the board.
Encourage your child to draw leaves, branches, and other decorations around the photos to complete the tree.
Display the family tree collage as a meaningful tribute to their grandparents and family history.
7. Grandparent Appreciation Poem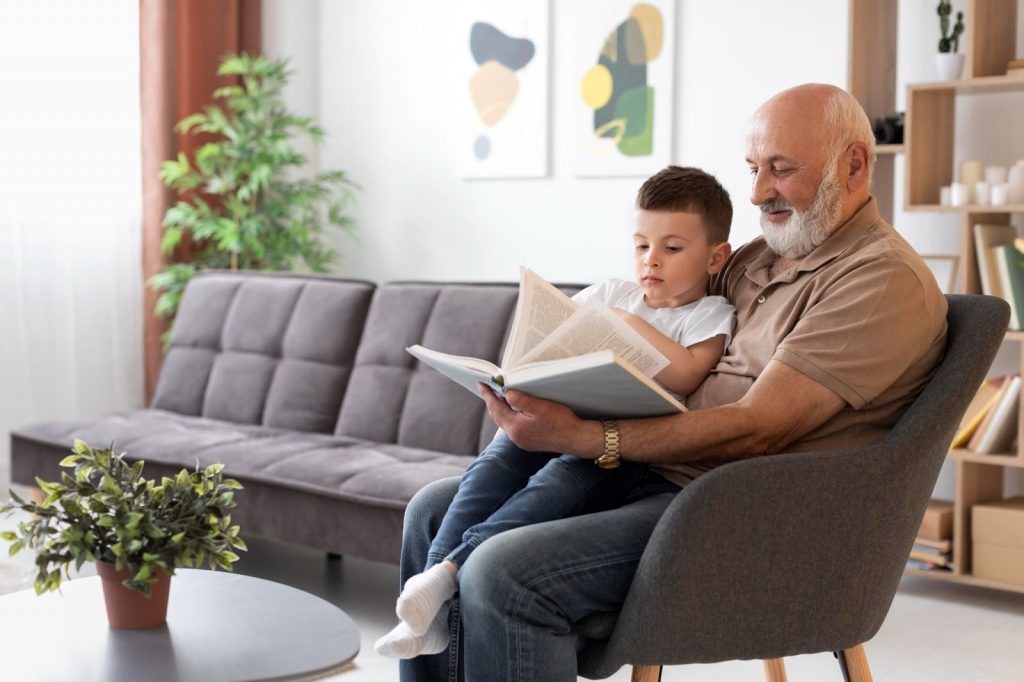 Express gratitude with a heartfelt poem. A sincere verse capturing your child's affection and admiration, a touching gesture for grandparents.
Materials:
Blank cardstock or stationery
Pens or markers
Instructions:
Encourage your child to write a heartfelt poem expressing their love and appreciation for their grandparents.
Provide guidance on using descriptive language and metaphors to make the poem special.
Once the poem is complete, have them write it neatly on the cardstock or stationery.
They can present the poem as a standalone gift or include it in a larger craft project.
8. Photo Album or Scrapbook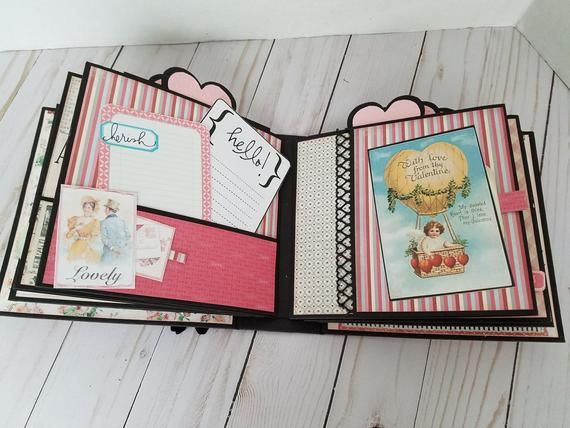 Relive memories through a crafted album. Handpicked photos and personalized decorations tell a story that grandparents will treasure for years to come.
Materials:
Photo album or scrapbook
Printed photos
Scrapbooking paper
Glue or adhesive photo corners
Stickers, embellishments, and markers for decoration
Instructions:
Collect a series of photos featuring the grandchild and their grandparents.
Arrange the photos in chronological order or thematic groupings.
Decorate the pages with scrapbooking paper, stickers, and embellishments.
Include captions or handwritten notes to accompany the photos.
Present the completed album as a treasured keepsake that captures precious memories.
9. Love and Care Coupons
Give the gift of love with thoughtful coupons. Acts of kindness and time spent together make these coupons a special way for grandparents to feel cherished.
Materials:
Construction paper
Markers or colored pencils
Scissors
Instructions:
Help your child cut construction paper into small coupon-sized rectangles.
Encourage them to write or draw acts of love and care they can offer their grandparents, such as "One Free Hug," "Help with Chores," or "Read a Story Together."
They can decorate each coupon with colorful drawings.
Gather the coupons and tie them together with a ribbon or string.
10. DIY Colorful Plant Pot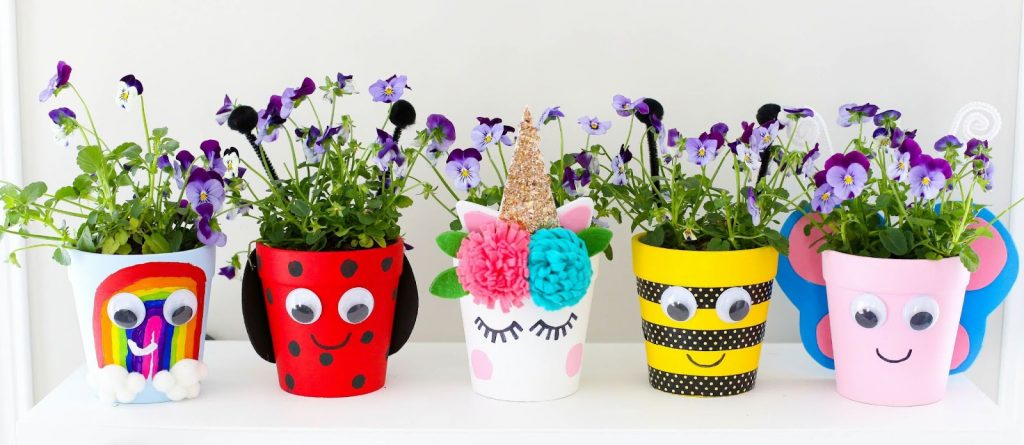 Nurture creativity and life with a DIY plant pot. Hand-painted colors and a flourishing plant symbolize the growing bond between kids and their grandparents.
Materials:
Terracotta plant pot
Acrylic paint in various colors
Paintbrushes
Clear acrylic sealer spray (optional)
Small plant or flower
Instructions:
Start by providing your child with a terracotta plant pot. These can be easily found at craft stores or garden centers.
Encourage them to choose a base color for the pot. They can paint the entire pot with this color using a paintbrush.
Once the base coat is dry, let them use different colors of acrylic paint to add designs, patterns, or even write messages on the pot. They can create flowers, hearts, swirls, or anything else that feels special.
Allow the paint to dry completely before handling the pot further.
If desired, your child can seal their artwork with a clear acrylic sealer spray to protect the paint.
Help your child plant a small flower or plant into the pot. You can choose an easy-to-care-for plant like a succulent or a small flowering plant.
11. Handmade Grandparents Day Card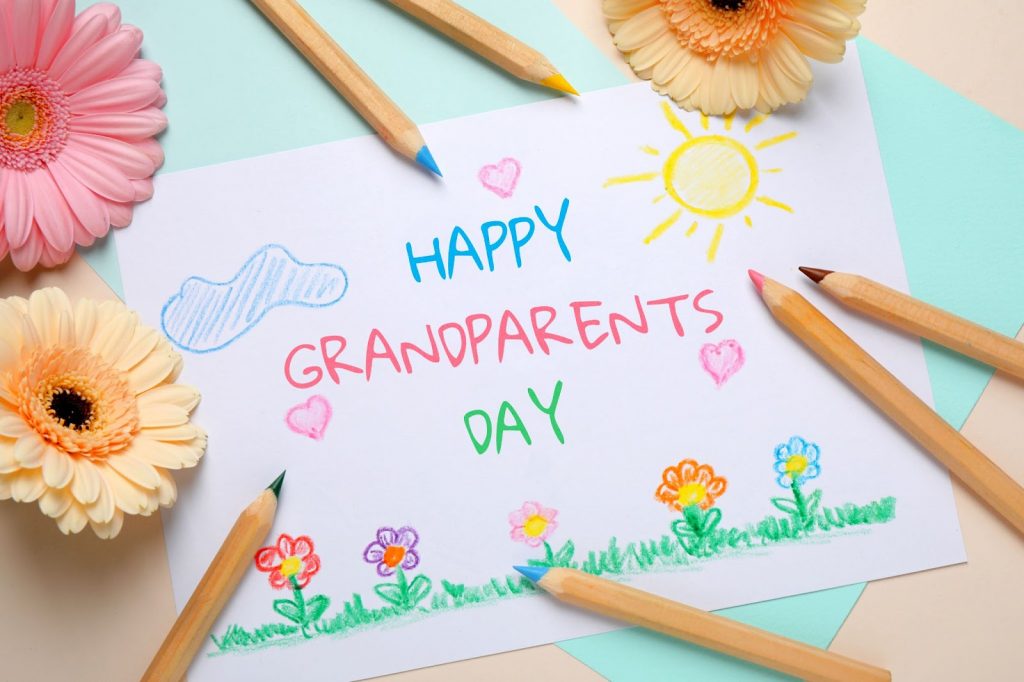 Cards for grandparents are a perfect way for kids to show their love and appreciation to their beloved grandparents. With a touch of creativity and a lot of love, children can create a personalized card that will surely bring smiles to their grandparents' faces.
Materials:
Colored construction paper (2 different colors)
Markers, colored pencils, or crayons
Scissors
Glue stick
Stickers, glitter, or other embellishments (optional)
Photograph of the child with their grandparents (optional)
Instructions:
Take one sheet of colored construction paper (preferably a lighter color) and fold it in half horizontally to create the base of the card.
From the second sheet of construction paper (a contrasting color), help your child cut out a heart shape that will fit nicely on the front of the card. This heart will be the centerpiece of the card.
Let your child get creative by decorating the heart shape with markers, colored pencils, or crayons. They can write a sweet message, draw pictures, or add colorful designs. This is where they can express their love and appreciation for their grandparents.
Once the heart is decorated to your child's satisfaction, use a glue stick to attach it to the front of the card. Make sure it's centered and securely glued down.
Inside the card, help your child write a personal message to their grandparents. Encourage them to express their feelings and memories. They can also include a special photograph if available.
Before presenting the card, make sure everything is dry and secure. Your child can also sign their name at the bottom of the message.
Related Reading: 10-Minute Best Crafts for Kids to Make at Home
Celebrating Love and Memories with Handmade Crafts
Handmade grandparents day crafts isn't just about making things; it's about sharing love and memories that last. From handprint flowers to colorful plant pots, each craft is like a warm hug filled with thoughtfulness. Whether it's a funny coupon book or a heartfelt letter, these creations make moments special. Remember, it's not about perfection but the smiles they bring. So, go ahead and dive into these grandparents day craft ideas for kids, let your heart guide your hands, and watch as your gifts light up your grandparents' eyes with joy and love. Happy crafting and celebrating!
Frequently Asked Questions (FAQs)
How can I celebrate Grandparents Day at home?
Gather for a cozy day filled with grandparents day art and craft, stories, and baking favorite treats, showing your love and creating cherished memories together.
What to do on Grandparents Day at school?
Celebrate with special activities like storytime, craft sessions, and interactive games that highlight the bond between generations.
How do you host Grandparents Day at school?
Organize a heartwarming event by inviting grandparents to classrooms, showcasing student performances, and sharing homemade crafts that bring smiles all around.