Thanksgiving is that time of the year when the autumn leaves have fallen, and there's a dripping chill in the air, but we feel the warmth of our loved ones around us, and everything gets better. Indulge your kids in exciting thanksgiving activities while you prepare that special roasted turkey for your family.
In this article, we have listed 20 thanksgiving activities for kids that will make their thanksgiving holidays fun and memorable! These Thanksgiving-themed activities will help your kids unleash their creative sides with minimal resources and maximum fun.
So, let's take a look at some fun thanksgiving activities.
Related Reading: 

How to Explain the Story of Thanksgiving to Kids
20 Delightful Thanksgiving Activities for Children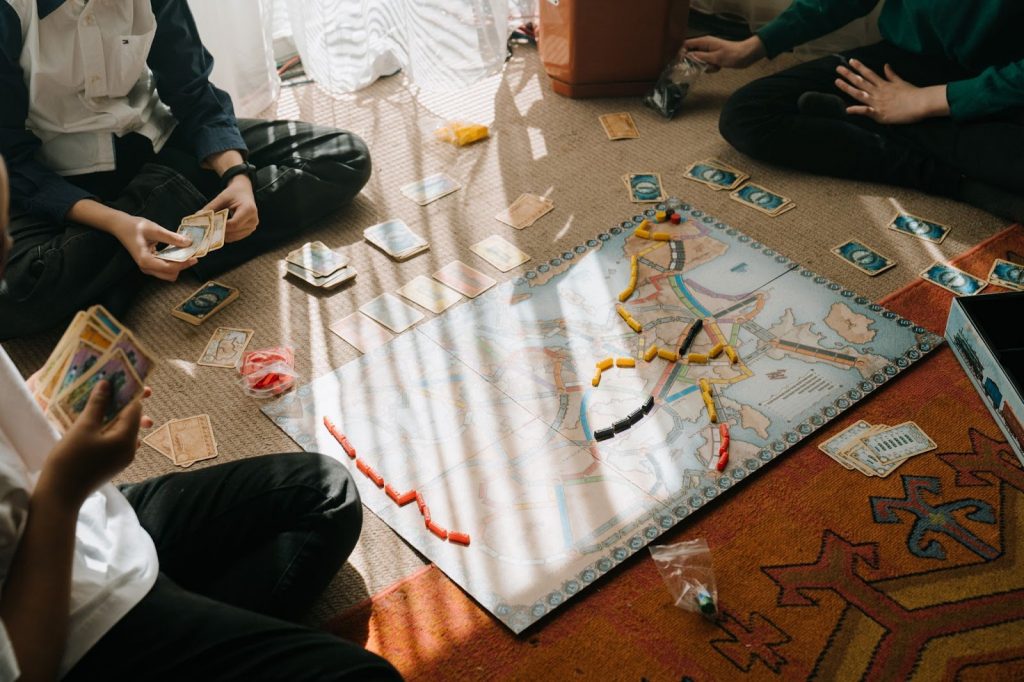 Turkey Tags is one of the most exciting Thanksgiving games for family to play with kids, where they can paint their tags and put the tags on their clothes to look like turkeys. The idea is to attach the tags anywhere on their clothes and get all set for a fun game of tag.
Here's how Turkey Tags can be made:
Resources:
Clothespins
Paints in different colors (one shade for each player)
Black paper to make googly turkey eyes
Foam sheets for the beak
Glue
Instructions:
Take three clothespins for each player and color them in different colors; each player gets to choose a color. Once done, make round eyes with black paper and colored beaks with the foam sheets. Stick them on the pin with glue once the paint has dried and your turkey tags are ready.
Age Range: 3–7 years
If you are looking for DIY thanksgiving ideas for kids, making turkey handprint crafts can be a really fun thing to do! Kids love crafts at home, especially when the activity involves lots of colors.
Here's how you can make Turkey Handprints with your little ones:
Resources:
Pencils
Scissors
Glue Stick
Marble Paper
Instructions:
Outline the turkey's body with a pencil on colored paper or marble paper, and cut through the outlines. Once you have made the turkey beak, paste it on the center of the turkey's head. Similarly, glue the eyeballs, feet, and snood.
Now, on the colored papers, take your child's hand outlines as they keep their hands on the colored papers. Cut through the design of the colored hand outlines and glue them to the back of the turkey to get the best Turkey Handprint DIY.
Age Range: 3–7 years
If you are waiting for the meal to get done and don't want the kids loitering around the kitchen, here's one of the exciting things to do with kids on Thanksgiving. The Turkey Feathers game will get the kids excited and it will be easier to keep them engaged and in one place. Here's how you can make the turkey feathers to play the game:
Resources:
Clothespins
Paint
Cardstock
Glitters (Optional)
Cardstock
Printer
Glue
Chipboard
Instructions:
Paint the clothespins in different colors, and give six pins to each player. Make as many as required depending on the number of players. Each player will have a cardstock with numbers 1–6 written.
As each player rolls the dice, they have to put a feather (painted cardstock) on the number that comes. If players get the same number twice, they are out of the game. The player with feathers on all numbers gets to be the winner.
Age Range: 5–8 years
DIY handcrafts can keep your kids engaged for hours while you prep for the huge Thanksgiving dinner everyone's looking forward to. The Popsicle Stick Turkey craft will keep the kids involved as they make their popsicle turkeys, and it is a great way to celebrate the spirit of Thanksgiving.
Here's how you can make Popsicle Stick Turkey:
Resources:
Popsicle craft sticks (long and short)
Brown paint
Googly eyes
Orange pipe cleaner
Colored stock paper
Glue
Instructions:
Keep seven long popsicle sticks side by side, and stick them together by placing a short stick along the seven sticks to hold them together. Now, you can paint the sticks in brown paint. Attach orange pipe cleaners to the back of the Stick Turkey, and fold them to make the feet of the turkey.
Now you can cut leaf-shaped papers from the coloured stocks and stick them at the back of the turkey, so they are visible at the top. Add googly eyes and beaks to the turkey, and your Popsicle Stick Turkey is ready.
Age Range: 5–8 years
If you have a lot of kids over at your house on this special day and are looking for Thanksgiving-themed activities for kids, a Sponge-painted Turkey is a great idea. Kids love to paint, especially if the activity involves painting with sponges.
Resources:
Sponges
Washable paint
Construction/cardstock paper
Googly eyes
Instructions:
Cut out a turkey shape from cardstock paper. Now make feathers using white paper and stick them to the turkey. Dip the sponges in paint and dab the feathers with different colors.
Age Range: 5–8 years
Related Reading: 

Fun & Unique Thanksgiving Crafts For Your Kids
6. Thank You Cards!
Thanksgiving is that time of the year when we are gathered with our loved ones and express our gratefulness for the people in our lives. Thank You cards are a great way of saying thanks to each other, especially when they are handmade.
This Thanksgiving, help your kids make beautiful Thank You cards for the people they want to thank in a creative way.
Resources:
Construction paper
Glitter pens
Design sparkle
Instructions:
Help your kids unleash their creativity by decorating construction paper cards with different colors and sparkles. Once the card is ready, you can ask them to write Thank You notes with glitter pens.
Age Range: 5–8 years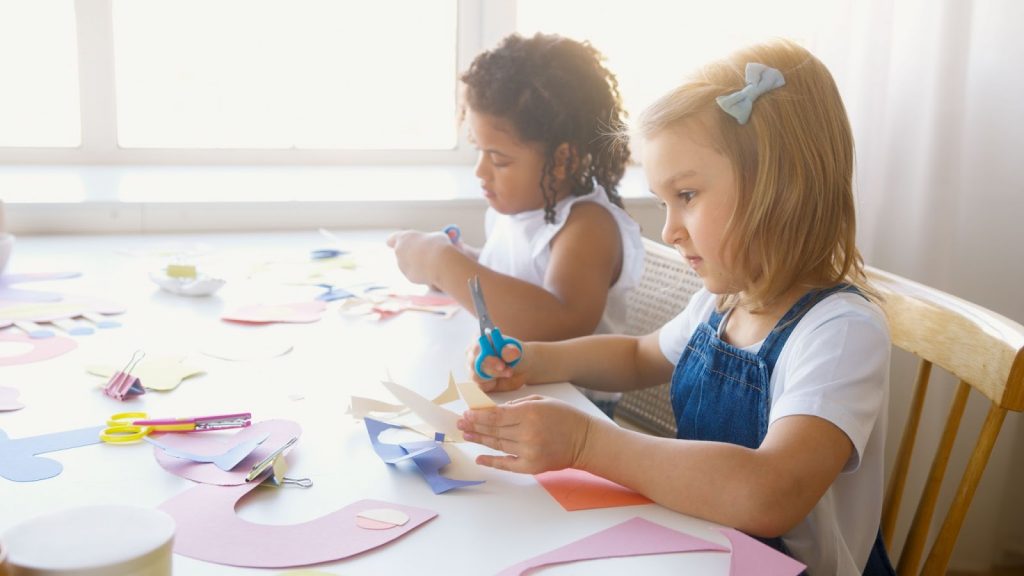 Thanksgiving activities for kids are meaningful when they are involved in fun activities that help them understand the spirit of Thanksgiving and keep them busy.
Help your kids make handmade feather turkeys where each feather shows what they are grateful for.
Resources:
Cardstock paper: white, brown, light brown, red, and yellow
Googly eyes
Glue
Scissors
Sharpies
Instructions:
Make the turkey's body with cardstock paper and add googly eyes and beaks to the turkey. Now, add the feathers cut out from cardstock paper and glue them to the back of the turkey.
Kids can write who they are thankful for on each feather and complete the handmade feather turkey craft.
Age Range: 5–10 years
8. Tailfeather Shake!
The perfect Thanksgiving activity for kids that will leave everyone laughing their heart out, Tailfeather Shake is a great game for Thanksgiving.
Resources:
Tissue box
Craft feathers
Pantyhose
Instructions:
Fill an empty tissue box with craft paper, and attach it to pantyhose. Wrap the socks around your child's waist with the box at the back. The idea is that the kid with the feathers has to jump until they are sure that all the feathers fall from the tissue box.
Age Range: 5–7 years
9. DIY Turkey Treats
Delicacies and treats for guests and kids are a must on Thanksgiving Day. Help your little ones make DIY Treat ornaments with sweet treats or breakfast cereals.
Resources:
Clear holiday ornaments (available at craft stores)
Scrapbook paper in assorted colors
Googly eyes
Colored pen or Sharpie
Glue
Treats, such as candy, pretzel bites, and more.
Instructions:
Fill the ornaments with treats. Make turkey eyes and beaks from scrapbook paper and stick them on to the holiday ornaments. Cut out some white feathers and color them before sticking them on the container that will hold treats.
Age Range: 5–10 years
Make your Thanksgiving dinner table look beautiful as your little one helps you decorate it with little Turkey Pumpkins.
Resources:
Pumpkins (real or fake)
Construction paper: red, brown, yellow
Faux fall leaves
Googly eyeballs
Glue
A pair of scissors
Instructions:
Make the turkey face and leaves from construction paper. Choose colors for each leaf to make the pumpkin turkey look colorful. Stick the face on the front and feathers on the other side.
Age Range: 5–10 years
Related Reading: 

Humorous Thanksgiving Jokes For Kids & Adults To Tell This Turkey Day
A really fun thanksgiving activity that will keep your kid stay engaged in the activity for hours while you prepare for the special dinner is by helping them make a gratitude list. The catch is that this list would be in alphabetical order, where they have to list things starting from the letter A to the letter Z to express what they are thankful about.
Resources:
Instructions:
Write out the alphabet in order with a blank beside each letter for your little one to fill out what they are truly thankful for.
Age Range: 7–10 years
Here's another interesting way to make your kids truly embrace everything in life and stay grateful. Help them make a Thanksgiving Chain as they note one thing each day that they are thankful about for thirty days until Thanksgiving.
Resources:
Construction paper
Stapler
Markers
Instructions:
Ask your kid to write one thing they are grateful for on small strips of construction paper, and create a chain adding each strip to the Thanksgiving Chain.
Age Range: 7–10 years
This game will keep your kids running around the house to get the best photos with their loved ones.
All you need for this game are cameras. If you have a lot of kids at your place, divide them into groups and give each group one camera to click pictures with everyone at the party. The group with the highest number of photos will be the winner!
Age Range: 7–10 years
A great way to teach gratitude and the value of things is the Gratitude Pick-up Sticks game.
You need a bunch of sticks in different colors. The kids will be given a bundle of sticks. They must drop them on the floor and pick up each stick without moving the other sticks. If the player moves a stick they did not intend to pick, they lose the game.
Age Range: 3–7 years
Thanksgiving calls for delicious food accompanied by good snacks. Kids love donuts, and this game will keep their enthusiasm scaling high.
Resources:
Small glazed donuts
Toothpicks
Colored beads
Frosting
Candy eyes
Instructions:
Stick the toothpicks in the donut, and put colorful beads on them to make your donuts look like pretty little turkeys.
Age Range: 3–7 years
Related Reading: 

Best Thanksgiving Wishes for Kids to Wish Family Members
With guests looking forward to the special Thanksgiving dinner, surprise them with cute Thanksgiving napkins that your little one makes. You can download the template and ask your kids to color them.
Once done, wrap it around the dining table napkins and bring a smile to your guests' faces.
Age Range: 3–7 years
We all have paper bags lying around, waiting to be thrown into the trash. This Thanksgiving collects them all and rejuvenates the creative faculties in your little one.
Resources:
Paper bags
Craft feathers
Construction paper
Glue
Sharpie
Instructions:
Make the turkey face, beak, and snood from construction paper. Stick it at the bottom of the paper bag where the folds meet. Stick craft feathers on the other side of the bag, and your Paper Bag Turkey is ready.
Kids can put their hands inside the turkey to make a moving mouth gesture and use it as a puppet.
Age Range: 5–7 years
If you have toddlers in the house, one of the best activities on Thanksgiving day would be playing Colourman Turkey. This game will help your kid learn about colors while understanding the importance of Thanksgiving.
Resources:
Cardstock papers
Scissors
Glue
Fruit loops
Instructions:
Make a turkey with different colored feathers cut out of colored stock papers. Now give your kid a bowl of fruit loops, asking them to match the color of the fruit loops to the color of the feathers and place them accordingly.
Your kid will love this appetite game and learn about colors too.
Age Range: 3–5 years
19. Board Games
Although Thanksgiving has its own traditional games that are super fun for kids, it is also a time when everyone comes together to share old memories and make new ones.
Nothing brings kids and families together more than good old board games. Some classic board games that the elders can play with the kids can be a perfect way to celebrate Thanksgiving in its spirit of love and joy.
Age Range: 5–10 years
20. Turkey Thankful Book
Help your little ones make a Turkey Thankful Book with a hand-painted turkey on the cover and encourage them to get it signed by all your guests, along with a small thank you note.
Paint your kid's hand, with each finger in a different color, and get an impression on the book cover. When the paint has dried, make the eyes and beak of the turkey, and voila. Your yearly Thankful Book is ready.
Age Range: 5–10 years
Related Reading: 

Best Thanksgiving Songs for a Groovy & Melodious Celebration
Make Fun Memories with Your Kids This Thanksgiving!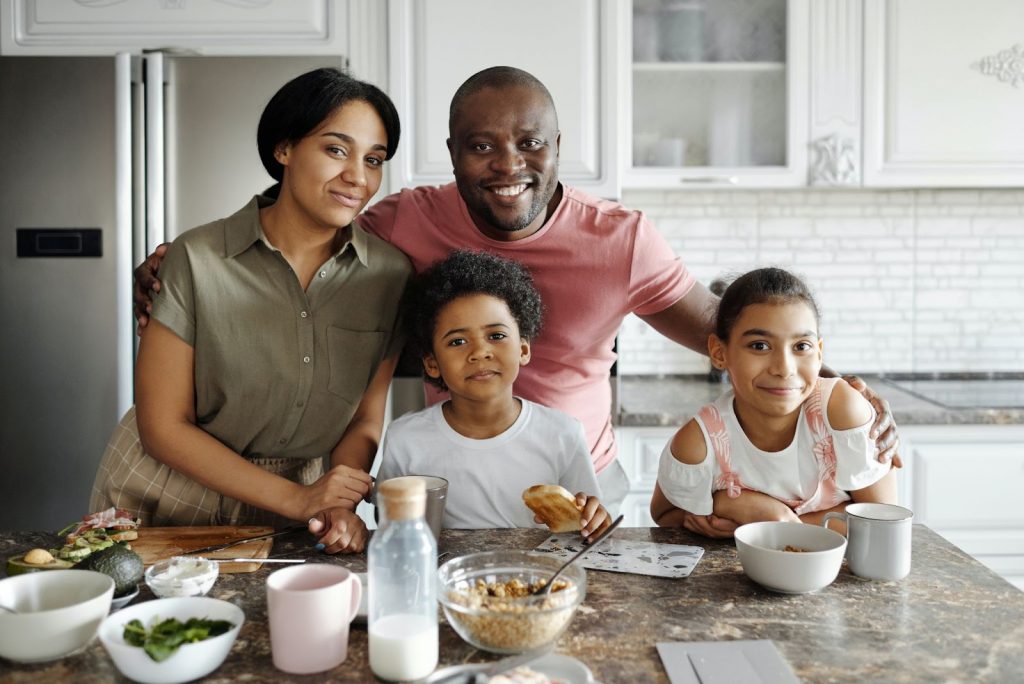 Thanksgiving brings with it the zeal of joy, good food, the warmth of our loved ones, and wonderful memories to cherish forever. Your little one can enjoy this day to its fullest with these Thanksgiving activities mentioned above and nurture the spirit of this day of thanks. You can visit our website to check out the best blogs for kids.
Frequently Asked Questions (FAQs)
How to keep the kids entertained on Thanksgiving?
You can keep your kids entertained on Thanksgiving with different Thanksgiving activities that are fun and engaging, such as Bingo, Gratitude Sticks, and so on.
What kind of questions can be included in a Thanksgiving quiz for kids?
On a Thanksgiving quiz for the kids, we can ask them about what they are thankful for, some of the experiences they cherish, and how they remember the last year's Thanksgiving to nurture the spirit of gratitude and remembrance within them.
Why are Thanksgiving activities important?
Kids look forward to Thanksgiving to spend time with their families in merriment and make memories they can hold dear. Hence, it is important that parents come up with interesting Thanksgiving activity ideas for their children to spend quality time with them and help them celebrate Thanksgiving.
What are four interesting facts about Thanksgiving to share with kids?
Some of the interesting Thanksgiving facts that you can share with your kids are:
Turkey wasn't on the menu from the start of Thanksgiving. Initially, duck, goose, oyster, and lobster were served for Thanksgiving dinner.
The average amount of calories consumed on Thanksgiving is 4500.
The tradition of football games started on Thanksgiving in the year 1876 with a match between Yale and Princeton.
How can you teach your kids about the meaning of Thanksgiving?
You can teach your kids about Thanksgiving and its significance by sharing stories about your family and the importance of sharing and being grateful. Helping them in creative Thanksgiving activities can be one of the many things you can do with your kids on Thanksgiving to help them understand the importance of Thanksgiving.