Teaching is more than a profession; it's a calling, a vocation driven by a deep passion for nurturing minds and shaping futures. Yet, even the most dedicated teachers can use a little extra motivation from time to time. That's where inspirational quotes for teachers come into play.
SplashLearn: Most Comprehensive Learning Program for PreK-5

SplashLearn inspires lifelong curiosity with its game-based PreK-5 learning program loved by over 40 million children. With over 4,000 fun games and activities, it's the perfect balance of learning and play for your little one.
Try for free
In this blog, we will share simple, heartfelt words that resonate with the very essence of being a teacher. These quotes are not just empty words; they are reminders of the incredible impact they make every day.
Celebrate the Heart of Education with 31 Inspirational Quotes for Teachers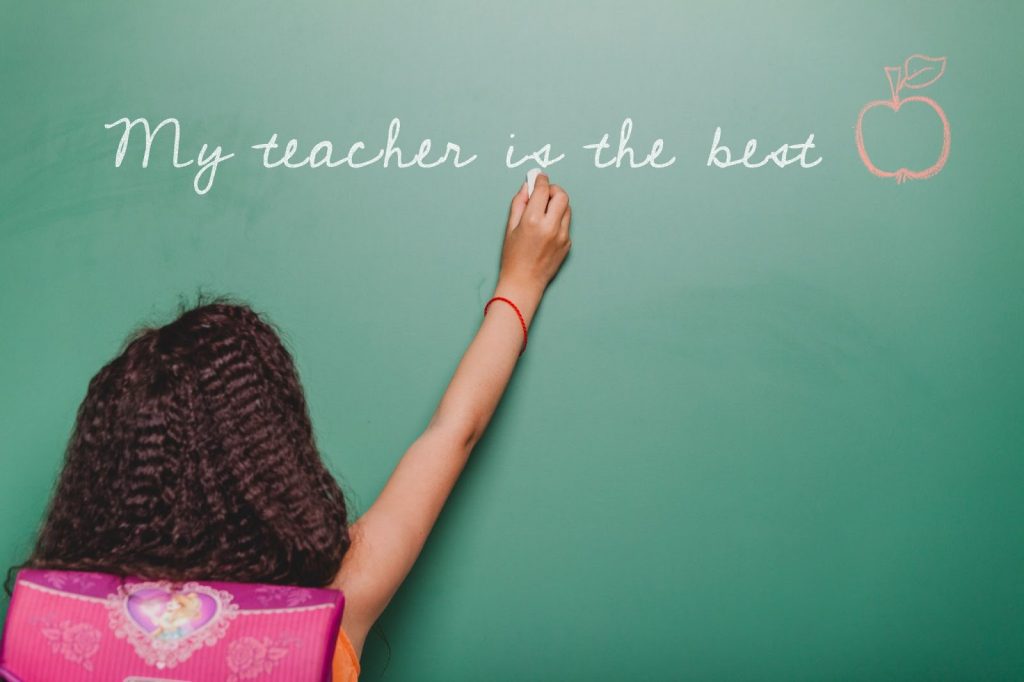 "A teacher takes a hand, opens a mind, and touches a heart." – Unknown
"The influence of a good teacher can never be erased." – Unknown
"Teaching is the greatest act of optimism." – Colleen Wilcox
"In learning, you will teach, and in teaching, you will learn." – Phil Collins
"The best teachers are those who show you where to look but don't tell you what to see." – Alexandra K. Trenfor
"Teachers plant the seeds of knowledge that last a lifetime." – Unknown
"Education is not the filling of a pail, but the lighting of a fire." – William Butler Yeats
"The art of teaching is the art of assisting discovery." – Mark Van Doren
"A teacher's influence can never be erased." – Unknown
"Every child deserves a champion—an adult who will never give up on them, who understands the power of connection, and insists that they become the best that they can possibly be." – Rita Pierson
"To teach is to touch a life forever." – Unknown
"The best teachers teach from the heart, not from the book." – Unknown
"Education is the key to unlocking the world, a passport to freedom." – Oprah Winfrey
"One child, one teacher, one book, one pen can change the world." – Malala Yousafzai
"Teaching kids to count is fine, but teaching them what counts is best." – Bob Talbert
"The future of the world is in my classroom today." – Ivan Welton Fitzwater
"Education is not preparation for life; education is life itself." – John Dewey
"The beautiful thing about learning is that no one can take it away from you." – B.B. King
"Teaching is the profession that creates all other professions." – Unknown
"The greatest sign of success for a teacher… is to be able to say, 'The children are now working as if I did not exist.'" – Maria Montessori
"A teacher's guidance and encouragement can transform a student's life." – Unknown
"Teaching the love of reading opens doors to endless possibilities." – Dr. Seuss
"Teaching is the profession that creates all other professions." – Unknown
"Great teachers guide students to explore and think critically, fostering independent thought." – Alexandra K. Trenfor
"A teacher's impact extends far beyond the classroom, leaving a lasting legacy." – Henry Adams
"Teaching is the greatest act of optimism." – Colleen Wilcox
"Teachers reinforce their own knowledge while imparting it to others." – Joseph Joubert
"Great teachers guide students toward self-discovery, encouraging them to think independently." – Alexandra K. Trenfor
"The influence of a good teacher can never be erased." – Unknown
"It is the supreme art of the teacher to awaken joy in creative expression." – Albert Einstein
"Teachers awaken the potential within each student, helping them realize their capabilities." – Unknown
In these teacher inspirational quotes, we've celebrated the profound impact educators have on our lives. These quotes aren't just words; they're a reminder of the dedication and passion teachers bring to their classrooms.
Related Reading: Best Teacher Appreciation Quotes to Thank Your Educators
9 Creative Ways to Share Inspirational Quotes with Teachers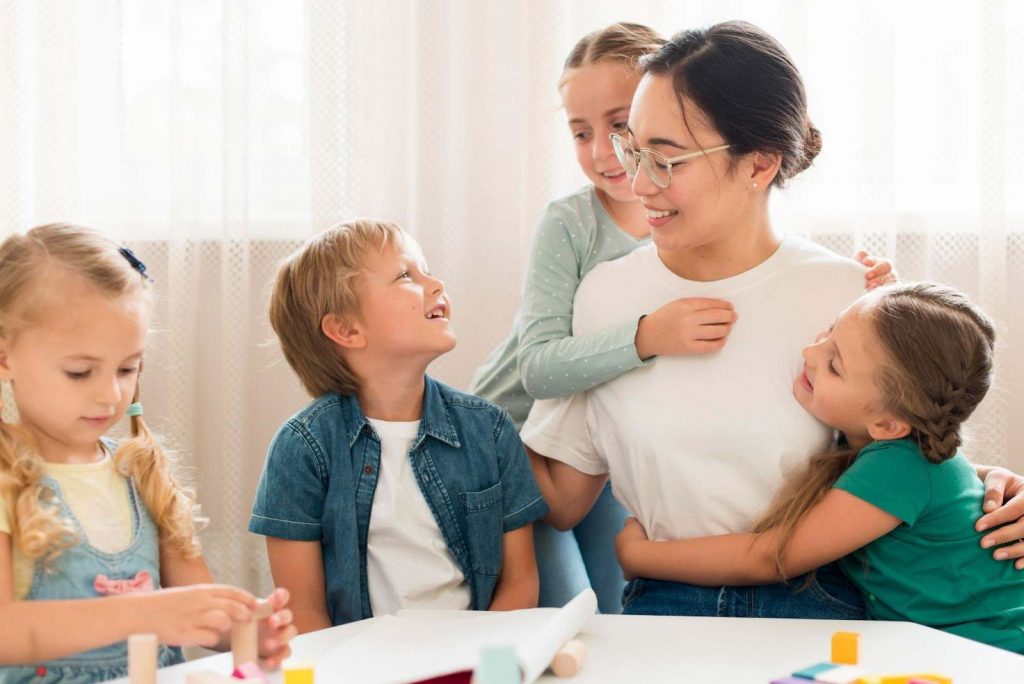 Here are some simple and creative ways you can use inspirational teacher quotes to make your classroom a more motivating and positive place:
1. Decorate your notebooks: Personalize your notebooks by writing an inspirational quote on the cover. Every time you open it, you'll be reminded of the power of education.
2. Homemade gifts: Show your appreciation by making small gifts for your teacher. Include an inspirational quote in the card or on the gift tag to make it extra special.
3. Daily quotes: Share a different quote with your teacher each day. You can write it on the chalkboard, whiteboard, or even on a sticky note. It's a simple way to start the day on a positive note.
4. Classroom posters: Create posters with your favorite quotes and ask your teacher if you can hang them up in the classroom. These quotes can inspire everyone who enters.
5. Class projects: If you have a class project or presentation, consider using a relevant quote as an opening or closing statement. It adds depth and meaning to your work.
6. Inspiration chain: Start an "Inspiration Chain" in your classroom. Write a quote on a paper chain link, and each day, connect a new one to it. Watch the chain grow as the school year progresses.
7. Birthday cards: Include an inspiring quote in birthday cards you give to your teacher. It's a thoughtful way to celebrate their special day.
8. Homework encouragement: Add a motivational quote to the top of your homework assignments. It's a reminder to give your best effort.
9. Teacher appreciation week: During Teacher Appreciation Week, organize quotes for teachers from students-themed day where each student shares a quote and explains why it reminds them of their teacher.
These simple gestures can make your teacher's day brighter and show them that you value their hard work and dedication. Inspirational quotes for teachers aren't just words; they're a way to express gratitude and admiration for the incredible educators in your life.
Related Reading: Best Examples for a Thank You Note to Teacher
Conclusion
Teachers are more than just instructors; they are guides, mentors, and everyday heroes. Think about that teacher who saw potential in you when you couldn't see it in yourself, the one who patiently answered your questions or the one who simply believed in your dreams. Teachers like these shape the world one lesson at a time, and their dedication deserves our admiration and gratitude.
As a student, you can make your teacher's day brighter with a simple gesture, a kind word, or a thoughtful quote. Whether it's a homemade card with inspirational quotes for teachers , inspirational quotes of the day on the board, or a heartfelt thank you, your actions can make a world of difference.
Related Reading: Best Inspirational Quotes for Kids of All Ages
Frequently Asked Questions (FAQs)
What's the best way to choose the right inspirational quotes for teachers?
To pick the perfect inspirational quotes for teachers, consider their personality, teaching style, and the values they hold dear. Select quotes that resonate with them personally.
How can I incorporate inspirational quotes for educators into a virtual classroom environment?
In a virtual setting, you can display teacher motivational quotes as a screensaver during online lessons, share them in chat messages for motivation, or create a virtual bulletin board to post daily quotes.