Writing a thank you note to your teacher not only makes your teacher feel deeply appreciated, but it also makes the bond between you and your teacher stronger! This way, you can instantly make teachers feel more appreciated while developing a stronger educator-parent bond that can last years.
But the question is, "How do I write a great thank you note for my kids' teachers?"
The right way to write the perfect thank you note to teacher is to consider the elements that go into them. Making them genuine, heartfelt, and personalized is the key, and highlighting their positive actions is a good start. These 30 excellent tips will help you create the best thank you note for your kids' teacher.
SplashLearn: Most Comprehensive Learning Program for PreK-5

SplashLearn inspires lifelong curiosity with its game-based PreK-5 learning program loved by over 40 million children. With over 4,000 fun games and activities, it's the perfect balance of learning and play for your little one.
Try for free
More educational resources to help your kids become a better person and express their emotions to people!
30 Tips To Write a Thank You Note for Teachers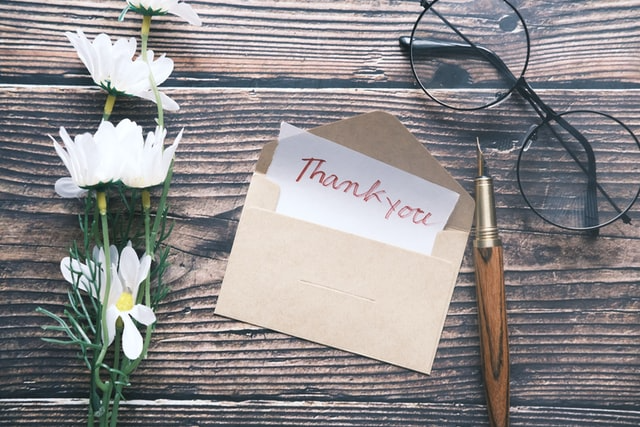 1. The best tip for writing a thank you note to teacher is to make it as sincere as possible.
2. Focus on a theme or particular aspects to make them more meaningful.
3. Setting the right tone by addressing them by their official titles is key
4. One of the essential writing tips for thank you note is to make it handwritten. The more genuine effort put into the note, the stronger the message's impact.
5. Having a story blended into the thank you note about any challenges your child may have overcome with the teacher's help will also help.
6. Have your kids play an active role in creating the thank you note. It will help make the note that much more memorable and personal.
7. Focus on starting with your children's favorite teachers when writing thank you note.
8. Compliment and thank positive traits or actions of the teacher that made you feel grateful.
9. You should ensure that each note is unique when given to teachers across subjects or grades. Have your kids make a video note and share it with their teachers.
10. Parents can focus on how a teacher's action made them feel. E.g., Thank you for making me feel comforted when my child was going through a rough phase.
11. Focus on how the teacher's action made a difference in your child's life.
12. If your child found a new love for a subject or a topic, then focusing on that will also help. E.g. Mr. Park, your ability to simplify geometry made Johnny fall in love with the subject all over again.
13. Brevity is your friend when writing a thank you note. Keep the note concise and clear.
14. You can even write a thank you note to teacher from the point of view of your child.
15. Add a meaningful teacher appreciation quote that matches what you are trying to convey through the note.
16. If they have been a role model to your child, mention that in the thank you note.
17. If you have noticed a tangible change in your child's behavior, attitude, or grades, then mentioning that while crediting them is essential.
18. Thanking teachers for investing time and attention into your child's development is also a good approach.
19. A life lesson that a teacher may have imparted on your child can be mentioned with gratitude.
20. Children can draw to express their gratitude towards teachers, which can be attached with the thank you note.
21. Don't hesitate to write a thank you note for a teacher years after your child graduates. You can always thank a teacher now, even if they helped your child years prior.
22. Parents can also highlight specific traits of the teacher, such as patience, compassion and approachability in the thank you note.
23. Parents can also write a thanking a teacher note for their kids' coaches. Specific areas where coaches helped can also be expressed through the note.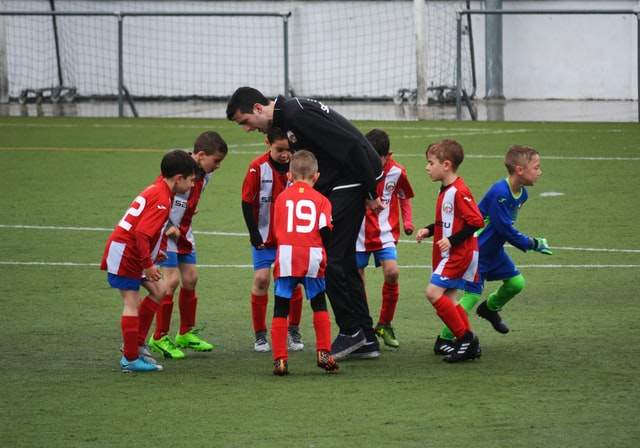 24. Teachers are also instrumental in navigating the digital-physical hybrid class learning. Mentioning how the teacher helped streamline learning for kids can also be a good strategy.
25. You can thank them for developing a relationship with your child, helping them develop a special bond with their teacher.
26. To write short thank you note for teachers engaging with students online, you can share screenshots and pictures with thank you note to personalize it further.
27. Appreciate their hard work and effort when writing the thanking a teacher note to share gratitude for their input.
28. For students who renewed their interest in a subject, thanking their teachers with a note explicitly mentioning that is also a good strategy.
29. Adding an end of year gift for teacher can also be a great way to show gratitude for the teacher.
30. Your closing of note is critical to master as well. They must be unique, impactful, and respectful while ending graciously.
Related Reading: 

Powerful Education Quotes for Kids
Selecting the Right Topic for a Thank You Note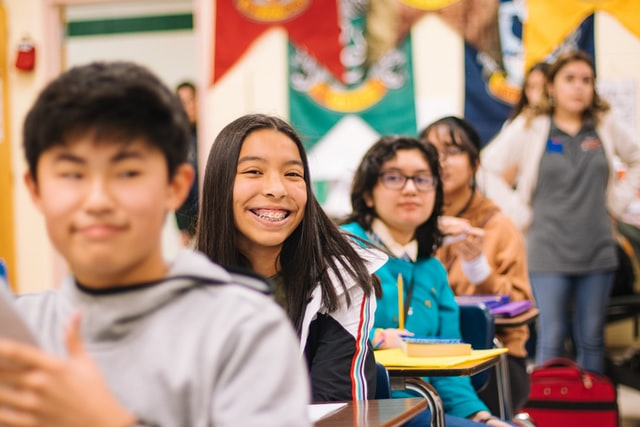 Parents can personalize their long or short thank you message for teacher by focusing on specific topics when preparing the note. If you're writing a thank you note for multiple teachers, it helps to mention more particular themes when developing them.
1. Teacher appreciation: You can write a thanking a teacher note appreciating their effort and guidance in improving outcomes for your child.
2. Story-based thank you note to teacher: Parents can mention anecdotes and stories of how the teacher helped their child through a challenging subject.
3. Improvement-related note: This is a perfect type of note if your child has improved in a particular subject or grade and can be personalized by mentioning their effort.
4. Unique aspects of class: Thank you note can also be written to thank teachers for unique activities, books, or teaching styles that educators may have used in class.
Related Reading: 

Best Good Vibes Quotes to Help You Better Your Day
50 Examples of Perfect Thank You Note to Send to Teachers
For Parents:
These notes from parents will make teachers feel appreciated and respected by parents.
"To Miss Fay – Thank you for supporting Jarod through grade 5 by introducing video lessons, educational games, and fun exercises. He talks about your class every day!"
"Mrs. Jackson, I wanted to thank you for helping Susie be more confident in class. Thanks to you, she loved your group games for kids, and she's more vocal in class."
"Thank you so much, Mr. Johnson! Eric has been excelling at his math homework thanks to the math tips you shared in class about long division."
Thank you for playing an important role in shaping my child as a respectable young adult. Please know that I recognize and respect your moral guidance. I value and appreciate the example you give to my child.
The last semester was challenging for my child. I want to thank you for helping my son when he was struggling, even though you had other students in your class as well. Your care and guidance really means a lot.
You give the best of yourself to help my child. I am very grateful that my child has you as his teacher.
Thank you for believing in my daughter's dreams. As a teacher, you gave her caring space and material resources which enabled her to strategize to make her dreams a reality. Only a special and caring person can offer such a beautiful gift. Thank you so much!
Thank you for making the school a second home for my school phobic child. Thanks to you, my child now loves his school more than anything. We are very grateful to you. Thanks a lot!
Thank you for being passionate and dedicated to teach my children. I can never thank you enough for your remarkable contribution to my child's personal and professional growth.
Thank you for being an excellent teacher. Your patience and dedication really helped my child succeed.
You always dedicate extra time to help my child in her semesters. Thank you for such an effect! My child is lucky to have a teacher like you.
Thank you for understanding how to encourage my child and making efforts to do it. You're simply the best! I appreciate you from the bottom of my heart!
Thank you for teaching my daughter how to study smartly. She struggled in tests throughout her initial years, and finally, your learning methods are working. Her test scores have improved in all of her subjects. The time you invested in her learning will change the course of her life significantly. Thank you so much.
Dear teacher, Thank you so much for motivating my child to aim high and reach high in her education! You are a blessing for her.
My introvert child's personality has groomed significantly, thanks to your inspiration and consistency in bringing out the best in him and channelizing it to the best use. Thanks!
Thank you for inspiring my child to be a good person in society. Nothing can spoil him as long as your blessing is with him. I believe in you and your kindness.
Thank you for being a wonderful educator! It is impossible to find passionate and dedicated teachers like you. Thanks a ton for your valuable time, patience, and consistency to teach a dry and boring subject in an interactive way to my children.
With the passage of time, technology, society and the education system will change, but the value of a great teacher will remain constant. Thank you for being a great teacher.
Thank you for easing my stress by taking great care of my child while I remain at work. This meant the world to me. Thank you so much!
When it comes to deep and practical knowledge, my kid trusts you more than she trusts me. Thank you for educating my kid like an ideal teacher.
Thank you for the extra efforts you put to help my kids become better human beings. I will forever be grateful for your wonderful service.
My child has improved significantly when it comes to learning, thanks to you! She can now read short phrases without facing any challenges, which has become possible only because of your care and dedication. I cannot thank you enough for grooming my child's abilities and improving his future.
Thank you for sharing your valuable insights with my son. He is adapting well to his online classes, and I am happy with his steady progress. Thanks a lot.
My daughter performed well in her studies during the pandemic times, thanks to your care, support and guidance. Thank you!
I am impressed with your teaching technique that helped my kid understand basic math concepts, as a result of which is became good at calculations. It would have become impossible without you. Thanks a lot for everything!
Related Reading: 

Brilliant Math Quotes to Share with Students to Inspire Them
For Students:
These thank you notes to teacher from students will not only make their day, but will also fill them with joy and care.
"Thank you, Miss Jones, for recommending me to take reading lessons to improve my vocabulary. Thank you for helping me throughout the year. – Signed J.R. (4th grade)."
"Thank you, Mr. Harold, for everything you did this past year. Thank you for introducing us to a new way of looking at science and inspiring us to pursue our best selves constantly."
I want to express to you how much I enjoyed your classes; thank you so much for making my classes interesting. I really enjoyed your interesting way of teaching.
I don't know where I'd be without having you as my teacher this year. Your classes made me realize that I have the courage and confidence to pursue my dreams. Thank you for that.
Math had never been my favorite as I always found it boring. But your calculus class helped me break through my self-imposed resistance and combined my love of books and my understanding of math and became a science writer. I never saw this coming. Thanks a lot!
Thank you for dedicating your incredibly valuable time to help me improve my skillsets and confidence. Without your efforts, I wouldn't have been what I am today. I have no words to describe my thankfulness.
Thank you so much for encouraging me to perform my best and for infusing in me a passion for learning to excel. I will always be thankful to you.
Thank you for motivating and pushing me when things seemed impossible. You spent your time on me, mentored me and strengthened my confidence when no one believed in me. Thanks a ton. You will always be in my mind when I will achieve great things.
My appreciation and gratitude for having you as my teacher cannot be explained in words! I have always looked up to you and followed your example, and I will continue to do so. Stay awesome!
Thank you for developing my love for learning, opening a world of opportunity for me, and for setting me on the path to success! I feel really blessed to have you as my teacher.
I am glad that I will have the amazing memories that we created together in the classroom. I wish I could live this year again just so we could make more memories. Thank you for being my best teacher this year!
With your dedication, thoughtfulness and care, you have made a significant effect in our lives in such a brief time. Thanks a ton for an unforgettable year of learning!
I used to have a hard time with my math lessons. If you didn't help me after school hours, I couldn't have made it. Thank you for being such an excellent mathematics teacher.
Thank you for supervising my work and helping me improve so that I can evolve as the best version of myself.
I feel like I'm very confident now, which is because you showed confidence in me in my hard times. Thanks a lot for helping me realize my potential!
Thank you for encouraging me to be my absolute best. This year has been my favorite in a very long time, and I feel so lucky to have you as my teacher!
Thank you for helping me in expressing myself and working outside of my comfort zone. I was so lucky to be in your class!
You went above and beyond for your students in so many ways. From buying extra supplies for us to teaching us after class, you cared a lot about giving us the absolute best. Thanks a ton from the bottom of our hearts.
Thank you for celebrating in my success and accomplishments with me this past year, and for always making me feel like a superstar. Thank you for being my teacher.
Thank you for caring so much for me! You've always motivated me to achieve greatness, and I'm so grateful to be your student!
Thank you for holding my hand and believing in me when I was alone and insecure. You helped me become a better person. Thank you, my teacher.
You are the best teacher I could have ever asked for. Your advice and guidance helped me become stronger. Thank you so much!
I cannot even list all the things you have taught me, but most importantly, you have taught me to be a kind person, and I will remember this all my life. Thank you for inspiring me.
Your passion for your work helped me discover my passion. Thank you for being my inspiration.
You always had high expectations from me because you believed in me and understood my potential even when I didn't. Thank you for showing faith in me.
Related Reading: 

Best Sister Quotes You Need to Share With Your Sis Right Now
Conclusion
You do not need Teacher's Day to thank the teacher, whether you are a student or a parent. You can write a thank you note whenever you feel grateful, though these are generally written after you overcome a challenge or clear the exams well. Whatever the case may be, expressing your gratitude to your teacher never goes out of style, and makes the teacher feel utmost happiness in their career.
Frequently Asked Questions (FAQs)
How do you write a thank-you note?
It is important to focus on making the thank you note teacher-specific and personalized. Additionally, any important anecdotes or stories will make them more charming and personal.
When do I write a thank you note for a teacher?
Thank you note can be shared at the end of a semester, a school year, or before graduation. It can also be written when celebrating an achievement, such as an improvement in a grade.
What is the best thank you message from parent for a teacher?
Anything that's genuine, positive, and thankful for specific efforts will be the best message for a teacher.
What do you write on a teacher appreciation card?
Dear Teacher, you are excellent in your approach to teaching us about [subject]. You have also taught us the power of pursuing our best and the importance of preparing for class beforehand – Signed [Name/Grade].