Second grade is an important time in a child's life as they explore their abilities further across math, science, English, and social studies. They have a few years of experience in a classroom environment and understand how to use technology to learn more about different topics. But what is taught to kids in 2nd grade?
SplashLearn: Most Comprehensive Learning Program for PreK-5

SplashLearn inspires lifelong curiosity with its game-based PreK-5 learning program loved by over 40 million children. With over 4,000 fun games and activities, it's the perfect balance of learning and play for your little one.
Try for free
They are more proactive than kids in kindergarten and 1st grade and want to improve their skills across various subjects. They can also learn by maneuvering and handling multiple objects to get a practical sense of academic concepts.
What Are the Subjects Taught in 2nd Grade?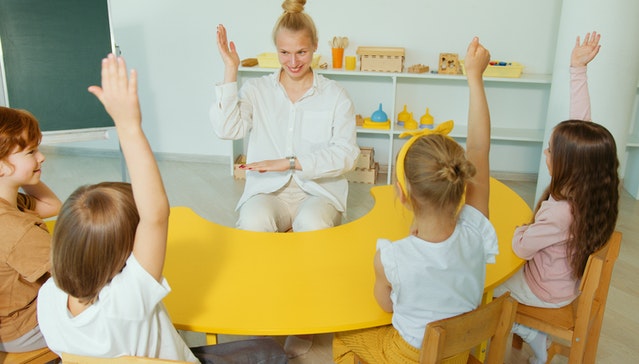 This resource can provide excellent insights for parents who want to know what is taught to kids in 2nd grade. While each school has its way of progressing with the 2nd grade, you should be aware of best practices and expected outcomes.
1. Mathematics and Conversions
Second graders learn about counting, addition, subtraction, multiplication, and various mathematical concepts. They get to understand the real-world applications of numbers through concepts such as measurement, quantities, etc.
Kids can also understand conversions between units, fractions, and tables, which helps them become more versatile with numbers. They can also understand math concepts that they will need for the third grade, so they require worksheets and practice sets.
Does your second grader love games? These fun-filled and engaging math games will help them learn math concepts better – https://www.splashlearn.com/math-games-for-2nd-graders
2. Science
Your child should be learning about the body, health, plants, animals, and other scientific phenomena that exist in the world. The syllabus should also cover ecosystems, weather, matter, and other essential subjects in the second grade.
They will learn more about scientific concepts, from the lenses of physics, chemistry, and biology, with basic insights being shared about the natural world. The rudimentary functioning of various technologies will also be covered, along with their utility and benefits.
3. Reading Comprehension
Reading is a core skill that all second graders should be adept at, which is given priority within the lesson plan. Educators teach children about nouns, verbs, prefixes, suffixes, and decoding to make kids more fluent.
Comprehension and sentence analysis are also taught in a highly structured way. Through stories, songs, poems, etc., kids should be able to decode double-syllable words, understand critical details, and answer questions based on what they've read.
4. Writing Skills
Writing skills are essential in second grade, with kids learning the differences between opinion pieces, narratives, informative pieces, etc. Teachers also instruct children to write journals, create works of fiction, and write about daily activities virtually and in person.
Writing fundamentals, such as spelling, grammar, punctuation, and capitalization, will also be more evident to kids in the second grade. Teachers may also encourage kids to write, draw, and paint stories for a deeper understanding of why writing is essential in communication.
5. Geometry and Measurement
Learning about shapes, figures, and objects is another key area for second graders. Your kids will learn about triangles, calculate their faces, edges, and vertices, and learn more about why we need geometry.
Through tapes, worksheets, and demonstrations, measurements will also be made clearer for kids in the second grade. Your little ones can learn how tall objects are, their breadth, and their basic dimensions for volumes and areas.
What Parents Can Expect From Kids in 2nd Grade?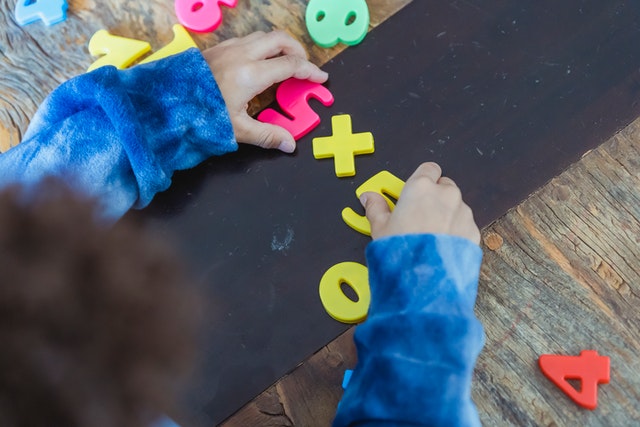 Educators use puzzles, games, and activities to teach second graders about math, science, language, reading, etc. You can talk to teachers about the methodology leveraged to ensure that your children receive the right set of skills at an early age. You can expect the following outcomes within 2nd grade to give you a better idea.
1. Understanding mathematical calculations, fractions, money, time, shapes, etc.
2. Kids should be able to form sentences, read paragraphs, and find second-grade-level books easy to comprehend.
3. Your children should be able to write freely with the right grammar, context, capitalization, etc.
4. Science and social studies should be intuitive to kids, with a better understanding of plants, animals, classifications, nature, etc.
5. A mix of multimedia games, toys, props, puzzles, worksheets, and songs, should be used to teach kids about second-grade concepts in a fun and engaging way.
6. Pattern recognition, problem-solving, instruction comprehension, and communication skills should also be developed within the second grade.
How to Improve 2nd Graders' Learning Outcomes?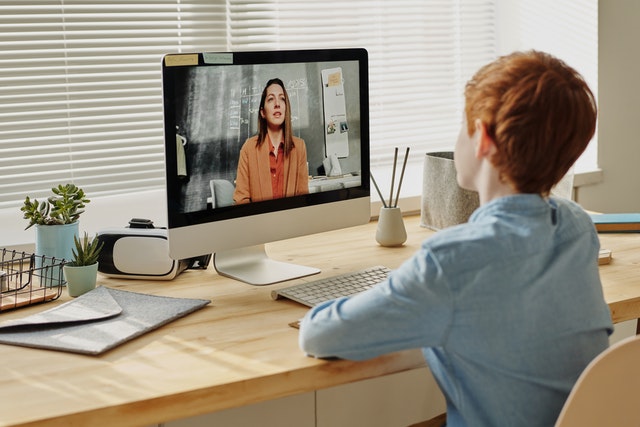 Now that you have a clearer idea of what a second grader is taught in school, you can chart out a more comprehensive journey for them. By balancing online games, toys, props, books, and videos, you can make learning a more compelling experience for your children.
You can encourage them to continuously explore new ideas, subjects, and topics and not limit themselves to what is being taught in school. You can also make assignments more fun-filled and exciting for kids. Instead of pushing them to complete tasks and answer questions, you can instill a sense of curiosity and desire for excellence.
The second grade is a great school level to teach children about the value of work ethic and creative thinking. These strategies will help your second grader improve their learning abilities and academic performance early.
Supercharge your second grader's learning abilities with SplashLearn!
Our learning platform gamifies teaching, making it easier for kids to learn new subjects effortlessly. From math games to ELA worksheets, our dynamic platform allows kids to joyfully learn multiplication, geometry, time, measurement, and sight words with animated buddies. Our solution works great for kids who need extra help and for those who want to explore grade 3 or grade 4 math and ELA as well.  
Parents can click here to get started.
Talk to us at – help@splashlearn.com.
Frequently Asked Questions
What should grade 2 students know?
Grade 2 students should be adept at reading, writing, and using logic across academic subjects. They should also be more confident about their abilities to hold conversations, communicate their thoughts, and use creativity to solve simple problems.
What is taught in second-grade math?
Number recognition, counting, digits, multiplication, money, geometry, and place values are some of the main topics taught in second-grade math.
What are the topics covered in second-grade English?
Trigraphs, phonetics, sight words, diphthongs, triple blends, prefixes, etc., are taught in second-grade English. You can opt for ELA games and worksheets for your child to improve their sense of independent learning.