Do you want your kids to develop a better intellectual, physical and social foundation? If so, you should introduce them to some interactive and engaging hobbies at an early age. Reading is the best hobby to spark curiosity, improve social skills, and boost a child's overall growth.
This guide will walk you through the 25 best books for 2nd graders. 2nd grade is an important time in your child's development chart. It's the time when your child is already fluent in reading. So, you can leverage their reading skills to introduce them to the beautiful world of stories.
Let's explore some good books for 2nd graders to read and get inspired from.
Here are some more online reading games to educate and engage your kids!
25 Best Books To Read For 2nd Graders
If you have 2nd graders at home, it is crucial to introduce them to some good books. Reading will not only help them in academics. But also develop their imagination, creativity, and social skills.
So, based on your child's reading level and interest, you can choose from the following popular books for 2nd graders:
General Fiction Books for Second Graders
Subject: Celebrating diversity, the history and magic behind names
Price: $11.54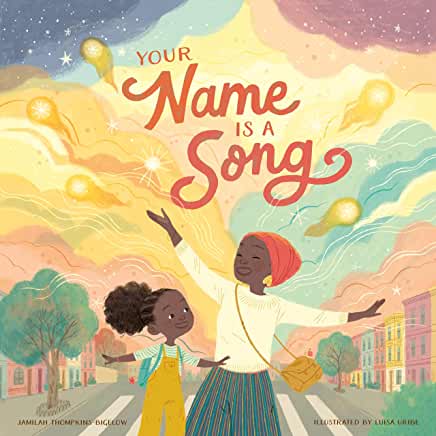 When Kora-Jalimuso's teacher and classmates couldn't pronounce her name, she felt sad. But then her mother uplifted her mood and told her that her "name is a song." This is a good book for 2nd graders to teach them the importance of diversity and how to celebrate it. The book beautifully talks about racism in schools and its impact on young minds.
SplashLearn: Most Comprehensive Learning Program for PreK-5

SplashLearn inspires lifelong curiosity with its game-based PreK-5 learning program loved by over 40 million children. With over 4,000 fun games and activities, it's the perfect balance of learning and play for your little one.
Try for free
Subject: Love for animals, stage fright
Price: $14.29
Norman: One Amazing Goldfish! is among the most popular books for 2nd graders. Norman is an adorable goldfish. His owner wants Norman to dazzle the crowd at the Pet-O-Rama pet show with his circles, bubbles, and flips. But unfortunately, Norman gets scared on the stage and hides. But his owner plays his favorite song to relax him, and then he impresses everyone with his antics. The book has fantastic illustrations and a storyline to hold a 2nd grader's attention.
Subject: Shared experiences, friendships, companionship
Price: $14.39
Khalil and Mr. Hagerty have nothing in common. Khalil is a young boy who lives upstairs in a crowded and noisy apartment with his family. Mr. Hagerty is an old and quiet man living on the ground floor. One day, Khalil digs a land to find a treasure, and Mr. Hagerty gets a pit to plant his flowers. That's how an expected and sweet friendship blooms between two completely different people.
Subject: Being observant and attentive to your surroundings
Price: $5.69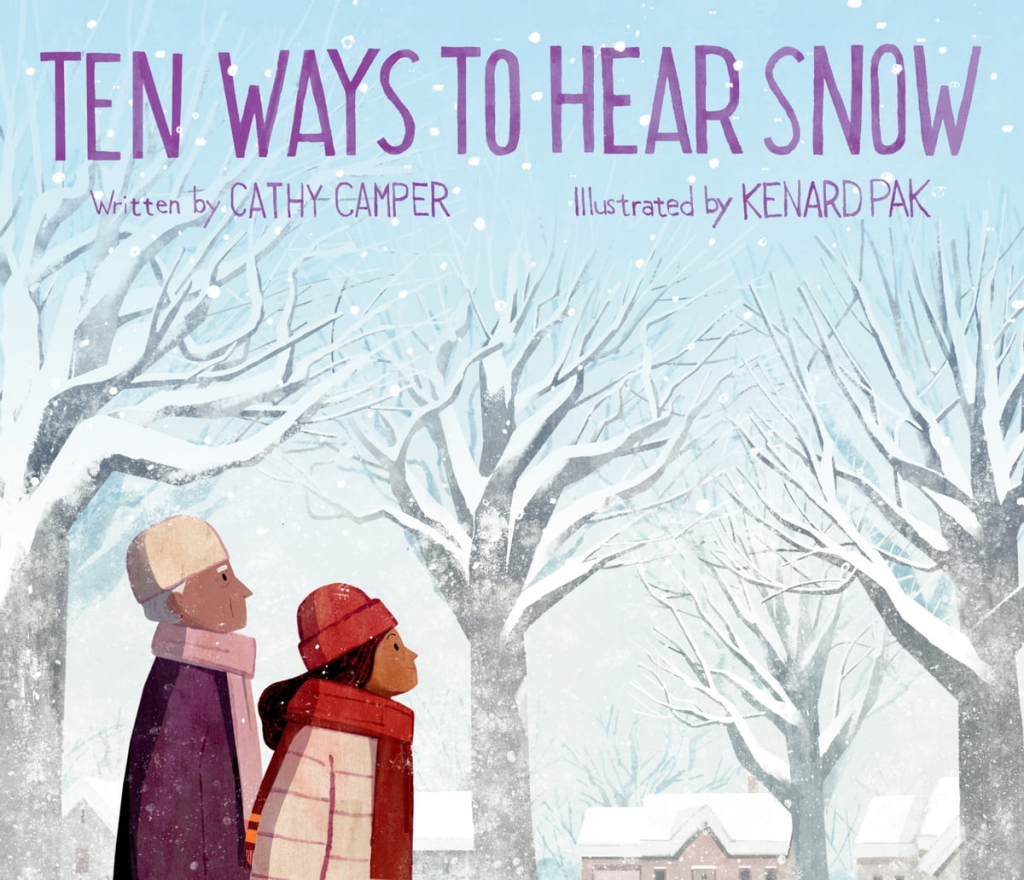 One winter morning, Lina woke to silence and a blanket of snow. She planned to visit her grandmother to cook grape leaves. On her way, she found 10 ways to observe her surroundings which would have gone unnoticed earlier. She found a snowman, ice sidewalks, and other beauties of snow while visiting her grandmother. This book is perfect for teaching your 2nd graders how there is beauty in everything. They simply have to find a way to observe and appreciate it.
Related Reading: 

Best Teaching Books of All Time
Fantasy Books for Second Graders
Subject: Fortune, hard work
Price: $8.05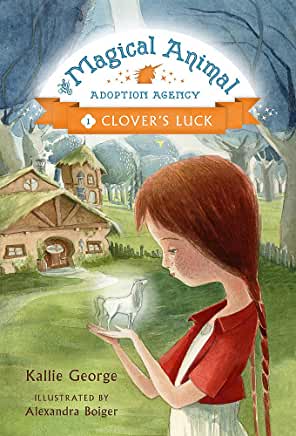 This is a great fantasy reading book for 2nd graders containing fortune, magic, and evil witches. It is a story of Clover, who thinks of herself as bad luck. One fine day, she visited the woods and found a magical animal adoption agency where different magical creatures were catered like unicorns, fairy horses, etc. She got a summer job in the agency. However, Clover's bad luck strikes again when she is left alone to manage the agency, and an evil witch attacks the magical animals. How Clover saves animals is an adventurous tale to tell 2nd graders.
Subject: Sisterhood, goodness
Price:$6.99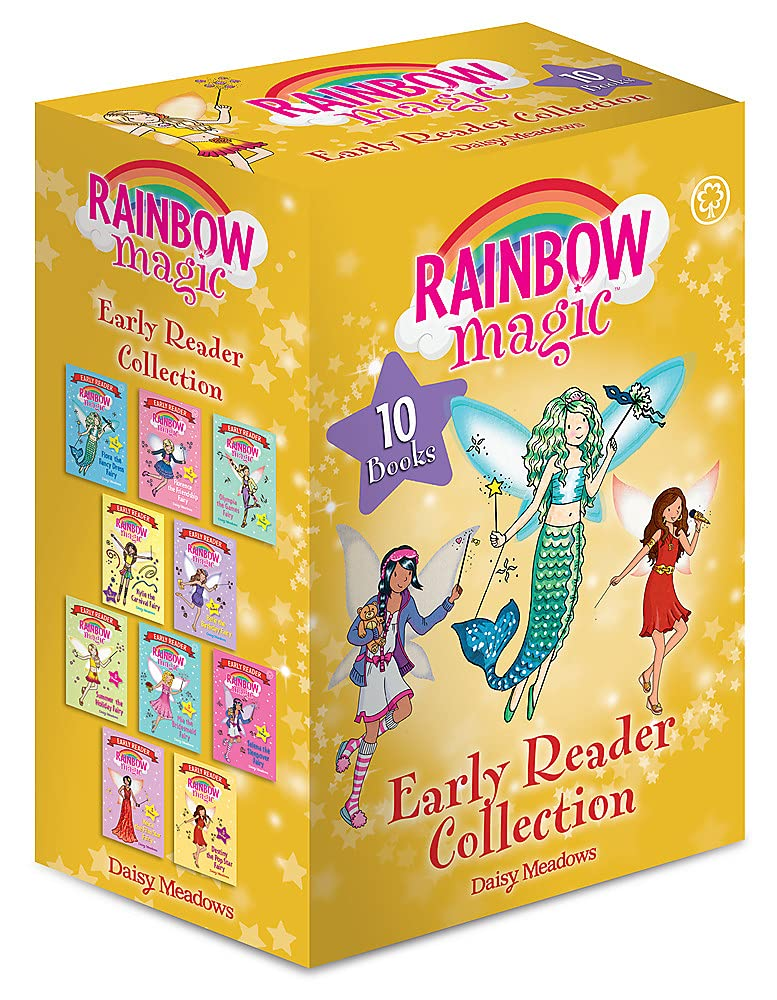 The Rainbow Magic series is a collection of books for kids to read. Fairyland is where the colorful seven sisters live, known as Rainbow Fairies. They were sent far away by an evil person, Jack Frost. However, they have to return to Fairyland to protect it. In the seven series, kids will read how seven fairies find their way back to Fairyland.
Subject: Friendship, adventure
Price: $67.00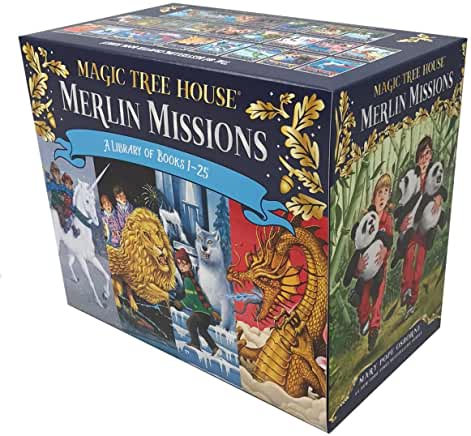 Magic Tree House is a fantastic fantasy story in which a treehouse takes Jack and Annie to the magical land beyond imagination. It is a magical adventure tale where the duo visit Camelot, a haunted castle, an island lost in the mist, and the Land-Behind-the-Clouds. It is a fantastic adventurous book series to read for 2nd graders.
Related Reading: 

What is Taught to Kids in 2nd Grade – Important Topics in the Syllabus
Mystery Books for Second Graders
Subject: Friendship, detective mystery
Price: $4.99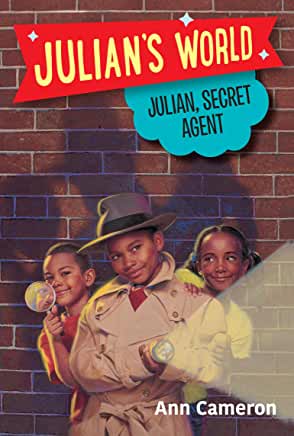 The story revolved around Julian, his brother Huey and their friend Gloria. They saw a poster at the post office with a reward of $25,000 to catch a thief who cooks. There are several mysteries and twists before three friends catch a thief and stop bank robberies in the city. It is a perfect online book for 2nd graders that you can order from Amazon or GoodReads.
Subject: Responsibility, properly understanding the instructions
Price: $4.99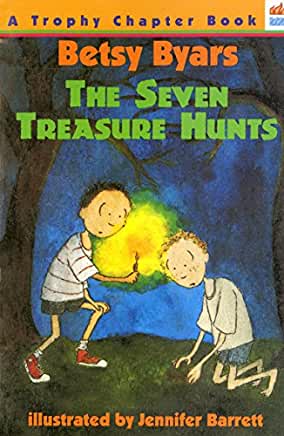 If your 2nd grader is a wilful child, this book is the best book for them to teach how a wrong move can cause big trouble. This book contains a story of two friends, Jack and Goat, who love to create treasures for other people. However, Goat misunderstood one of the instructions and fell into a pit with his sister. This book will teach your children that they should properly read and follow instructions.
Subject: Keeping your things in the right place
Price: $7.01
Duckie is the resident storyteller toy of Los Attic. But he lost some of his brain stuffing, so he can't tell stories anymore. Tuff Fluff is a private investigator who uses creative surgery to get Duckie's brain back. It is a fun, quick book for 2nd graders to read during their downtime.
Related Reading: 

Storytelling for Kids: Benefits, Books, and More
Graphic Books for Second Graders
Subject: Bravery, friendship
Price: $7.99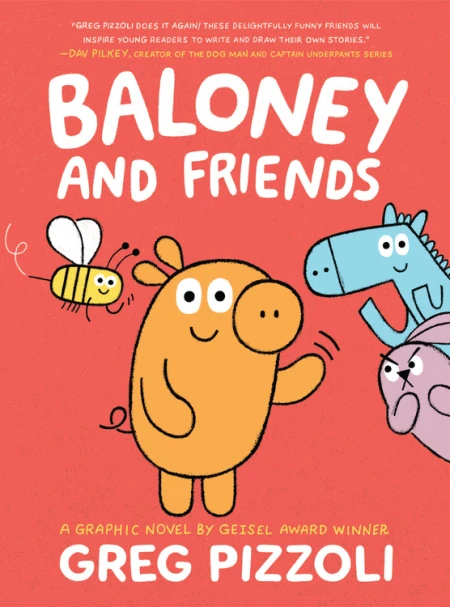 Baloney is the star of this book series with his three best friends — empathetic Peanut the horse, sensible Bizz the bumblebee, and grumpy Krabbit. Together friends create humorous graphical tales. Your kids will giggle with Baloney and cheer him when he braves to swim and learn to draw clear characters.
Subject: Friendship, personalities, individuality
Price: $13.99
Peter & Ernesto is a graphic novel series for elementary students. Oscar-nominated artist and writer have created two different characters — Peter and Ernesto. Both characters are sloths with different personalities but are still best friends. It is a good book for 2nd graders to teach them how two people can become friends despite their different interests.
Subject: Friendship, stealing is bad
Price: $7.99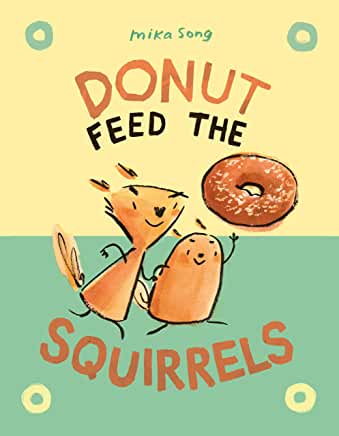 Norma and Belly are two hungry squirrels. They are thick as thieves. One day, the sweet scent of a doughnut truck lures them outside of their tree trunk, and they plan to steal some doughnuts. The story is about all the challenges and lessons squirrels learn while attempting to steal some delicious doughnuts.
Historical Fiction Books for Second Graders
Subject: Humanity, animal care
Price: $7.99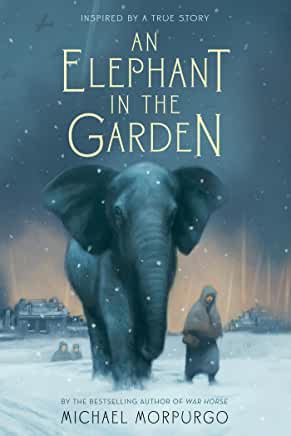 This story is inspired by true incidents during the WWII bombing. The story is about a family who rescued an orphan elephant, Marlene, from the Belfast Zoo. The family faces several unexpected encounters while saving the elephant when the whole city is bombed. It is a sweet tale of survival, kindness, and never losing hope during difficult times.
Subject: Suspense, thrill, WWII events
Price:$13.99
This is the best book to read for 2nd graders to learn about various WWII events. This book is set in London during the second World War. It revolves around a 13-year-old English boy — Bertie, an American girl — Eleanor, and a Jewish refugee boy — David. When a young woman went missing, leaving a coded notebook behind, Bertie sets out to solve the mystery. Leading the trio into fun and adventure that your children will enjoy.
Subject: Survival, family bond, valuing the little things in life
Price: $7.95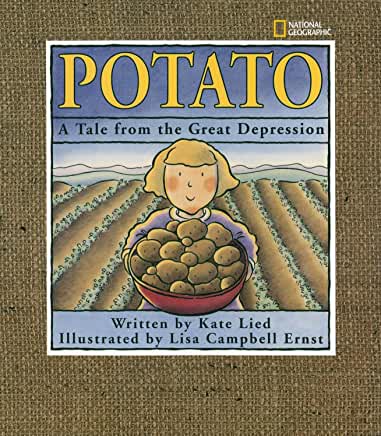 This is a great historical tale for young children set around the Great Depression. When an only earning member of a family loses his job during the depression, forcing the entire family to move to Idaho to harvest potatoes. The book has engaging illustrations and a gripping storyline to hook 2nd graders.
Fun Books for 2nd Graders
Subject: Funny language and phrases
Price: $9.99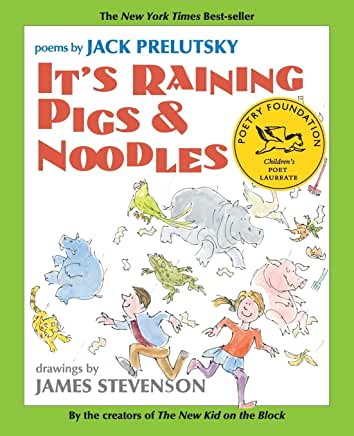 2nd grade is often when children start picking up curse words and demonstrating rude behavior. So, this fun book for 2nd graders is perfect for teaching them playful nonsense words, and cute zany phrases. Your children will start laughing from the first line and memorize cute lines to creatively express their growing range of emotions.
Subject: Sibling bond
Price: $7.99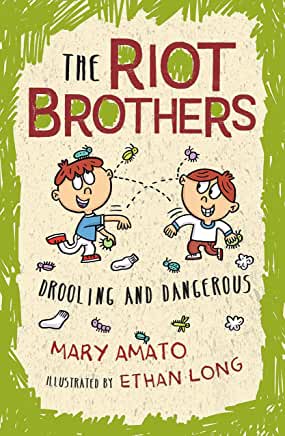 It is a hilarious tale of brothers Orville and Wilbur, along with their school principal and mother. The book will attract young readers who adore their mother and siblings. It is a silly story with brothers falling into trouble and annoying their mother. It is the perfect fun pastime story for 2nd graders.
Subject: Attention seeking, fitting in, confidence
Price: $7.99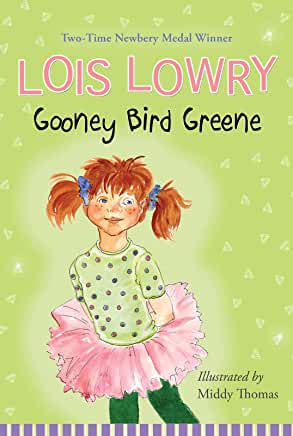 Gooney Bird wants to become the centre of all attention on the first day of her 2nd grade. So, she arrives to class in the middle of the day wearing a colorful costume. She soon becomes the brightest star in the class with her weird antics and dramatic stories. The story is a perfect mix of entertainment, imagination, and creativity for young readers.
Related Reading: 

Popular Nonfiction Books for Kids to Read & Cherish
Classic Books for Second Graders
Subject: Bravery, adventure, friendship
Price: $5.49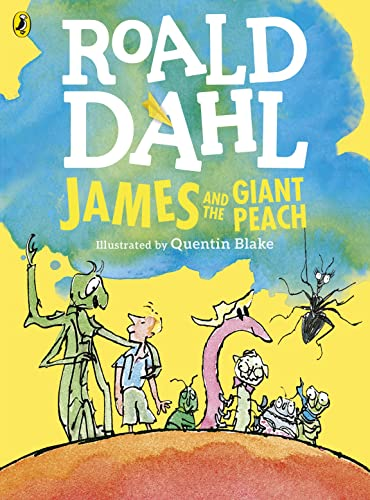 It is a classic book for 2nd graders written in 1961. James is an English orphan boy under the care of two abusive aunts. One day, James finds a tunnel in a peach tree and enters a magical world where he befriends seven bugs and embarks on an adventurous journey. The book contains some explicit content so read it with your children.
Subject: Community, Family
Price: $8.08
Make Way for Ducklings is a classic illustration book written in 1941. The book is about a pair of mallard ducks who planned to raise their family on an island in the lagoon of Boston Public Garden. However, they need the community's support to reach there safely. The story will teach your children about community bonds.
Subject: Siblings rivalries
Price: $5.99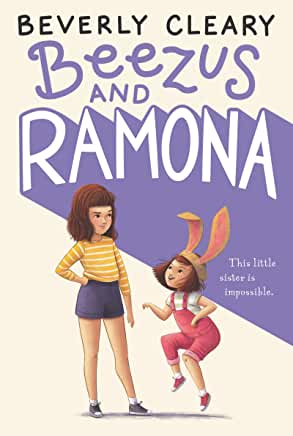 This is a great book for 2nd graders to read about and explore sibling rivalries. The focus is on Ramona Quimby and her sister Beatrice. The story is told from 9-year-old Beezus's point of view as she tries to relate to her 4-year-old sister. The story is a bit old, but it captures sibling relationships perfectly.
Related Reading: 

Best Online Resources for Kids to Find Free eBooks
Book Series for 2nd Graders
Subject: Sibling relationships, imagination
Price: $12.64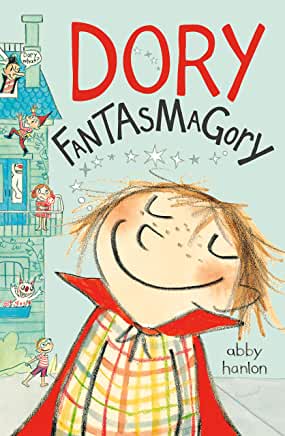 It is not easy being the youngest sibling, especially when your brother and sister won't play with you. If your 2nd grader cribs a lot about their siblings, introduce them to Dory, who has a wild imagination and keeps herself entertained. This book is a real hoot with a bearded fairy godmother, sharp-toothed robbers, and a monster who happens to be the sweetest.
Subject: Conquering fears
Price: $6.99
Alvin Ho is scared of everything, especially going to school. But unfortunately, he can't skip starting 2nd grade. Your children will learn to conquer their fears while reading Alvin's courageous tale.
Subject: Feisty, adventure
Price: $4.00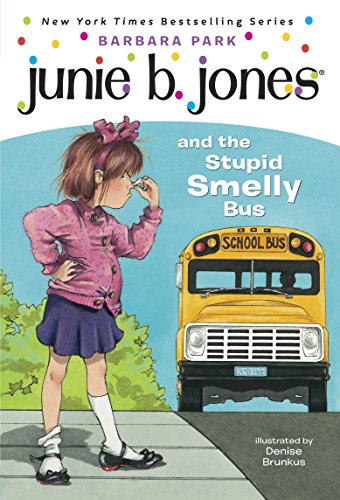 Junie B. Jones is a popular series for 2nd graders, and the series has been published in 28 installments. Each story revolves around 6-year-old Junie B. Jones and her adventures across kindergarten and first grade.
Let's Start Reading!
Many fun, valuable, and simple comic and reading books for 2nd graders are available. You can easily introduce tough academic lessons like WWII and life value lessons like friendship, honesty, and kindness with books. So, refer to the best 25 books and help your 2nd grader pick the best ones to read.
Related Reading: 

Ways to Get Kids Excited About Reading
FAQs
What are the benefits of reading to 2nd Graders?
2nd-grade reading is an important year for your child's overall development. It helps improve the pronunciation of words and their implication in the real world. In addition, 2nd-grade reading will help your children understand the basic mechanism behind the English language and vocabulary. It also improves their grammatical and phonetic skills.
How can I increase or improve my child's interest in reading?
The best method to enhance your child's interest in reading is leading by example. You should read more and include a variety of books in your home library. When your child sees you reading, this will automatically spark their curiosity and interest in reading. You can also take your child to the local library or book club to introduce them to different types of literature.
What objectives should children set while reading?
The main purpose of reading is to educate, entertain and explain information, which should be the goal. Reading is a practical and entertaining solution to develop your 2nd graders' critical thinking skills. To expand their reading options, you can also look at e-book readers like Kindle and get online books for 2nd graders.