Fifth grade is a vital milestone in a child's life. They are still in elementary school but mentally prepared for middle school. Thus, it is the perfect time to introduce your kids to some advanced reading. All you need is good reading books for 5th graders, and you can enhance your child's literary horizon.
However, check your 5th grader's reading level and areas of interest; this can help you select the books for them. Usually, 5th graders have advanced reading levels unless they struggle to read due to problems like dyslexia, autism, etc.
In this article, we've picked the best 25 books for fifth graders across various niches like fiction, non-fiction, mystery, etc. So, let's look at some good books to read for 5th graders that your kids will love.
Here are some more online reading games to educate and engage your kids!
25 Books for 5th Graders to Learn and Take Inspiration From
Based on the general reading level, here are some popular books for 5th graders:
Best Books for 5th Graders: General Fiction
1. Wonder by R.J. Palacio
Subject: Prejudice, Self-acceptance, Friendship, Bullying
Amazon Ratings: 4.6/5
Price: $9.67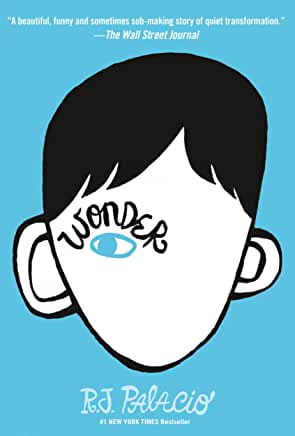 R.J. Palacio wrote a beautiful piece of children's literature based on a real-life incident. The book is inspired by an incident when the writer's son started to cry after seeing a girl with a facial deformity. Palacio attempted to remove his son from the situation so the girl and her family wouldn't feel hurt, but it worsened the situation. Later, taking inspiration from Natalie Merchant's song, she penned this book for 5th graders to teach them a valuable lesson on friendship, acceptance, and bullying. 
SplashLearn: Most Comprehensive Learning Program for PreK-5

SplashLearn inspires lifelong curiosity with its game-based PreK-5 learning program loved by over 40 million children. With over 4,000 fun games and activities, it's the perfect balance of learning and play for your little one.
Try for free
2. New Kid by Jerry Craft
Subject: Racism
Amazon Ratings: 4.7/5
Price: $8.64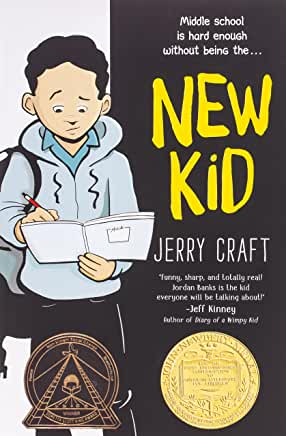 This is a graphic novel that will help your fifth-grader understand how racism still exists in our modern society. The story revolves around a seventh-grade student, Jordan, who experiences a culture shock after enrolling in a private school. This book talks about a critical issue – how American Africans still struggle to fit into society. It also talks about a child's experience in a new academic environment.
3. Out of My Mind by Sharon M. Draper
Subject: Disability, Acceptance
Amazon Ratings: 4.7/5
Price: $7.49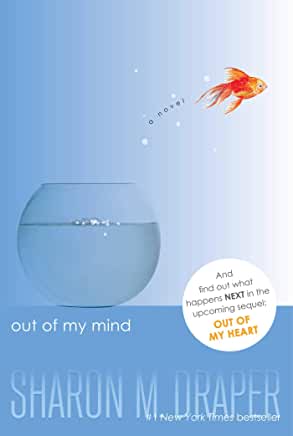 This is an excellent book to read for 5th graders because it talks about acceptance and celebrating disability. The book is narrated by Melody, who has cerebral palsy. She is a smart girl, but her inability to express her thoughts physically and verbally makes her an odd one out in the crowd. However, when she enters the fifth grade, she gets a machine to communicate with others. That's when people realized how intelligent she was.
4. Anne of Green Gables by L.M. Montgomery
Subject: Resourcefulness, Determination, and Presence of Mind
Amazon Ratings: 4.7/5
Price: $5.99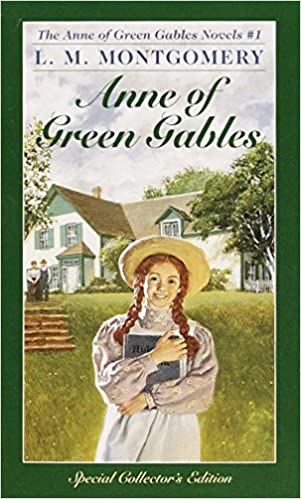 You can encourage your fifth grader to read this book to enhance their knowledge about the 19th century. This is the story of Anne, a 14-year-old orphan. She is mistakenly adopted by two siblings who want to adopt a boy to help them around their farm. It is a beautiful tale of how she wins everyone's hearts with her dramatic and intelligent character. She is a determined person who is ready to take on any challenge. Your child will learn a lot from her adventurous story.
5. Nothing's Fair in Fifth Grade by Barthe Declemente
Subject: Judging, Bullying, Physical Appearance
Amazon Ratings: 4.6/5
Price: $7.99
Do you want to teach your fifth graders never to judge someone based on their physical appearance? If so, Nothing's Fair in Fifth Grade is the perfect tool. It is the story of two fifth-graders, Jane and Elise. Elise is a plump girl. Therefore, Jane assumed she had stolen book club money to buy lunch. The story teaches how bullying can impact someone, why children shouldn't do it, and how those who face or witness it should stand up against bullies. 
Related Reading: 

Free Online Classic Storybooks for Kids
Best Non-fiction Books for 5th Graders
6. Accidental Archeologists: True Stories of Unexpected DIscoveries by Sarah Albee
Subject: Archaeological Stories
Amazon Ratings: 4.5/5
Price: $9.79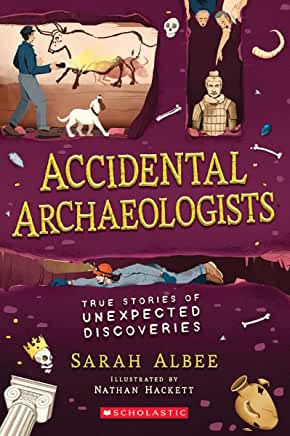 If you're looking for fun books for 5th graders, this is a great find with amazing graphics and gripping adventures. The book will hook children with its simple writing and fantastic science-meets-reality stories from the first page. In addition, children can learn about various historical discoveries from this book, like the discovery of The Rosetta Stone, a fought-over golden Buddha statue, a 5300-year-old mummy, and many more.
7. Do You Know Where the Animals Live? by Peter Wohlleben
Subject: Animal Science
Amazon Ratings: 4.5/5
Price: $15.59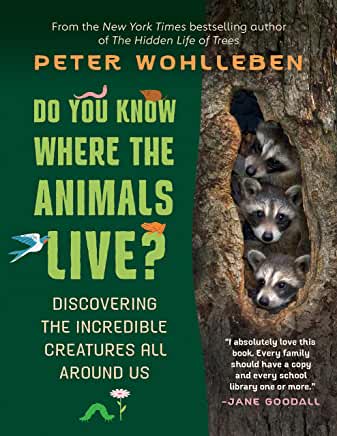 New York Times bestselling author, Peter Wohlleben, has created a fantastic visual book for young children to learn about animals. Your child will learn about different animals and their habitats in a question-answer style. The book contains questions like – Are worms afraid of the rain? Do fish use farts to communicate? Two pages are dedicated to interesting information and colorful illustrations to answer every question.
8. The Dictionary of Difficult Words by Jane Solomon
Subject: Improving Vocabulary
Amazon Ratings: 4.9/5
Price: $16.69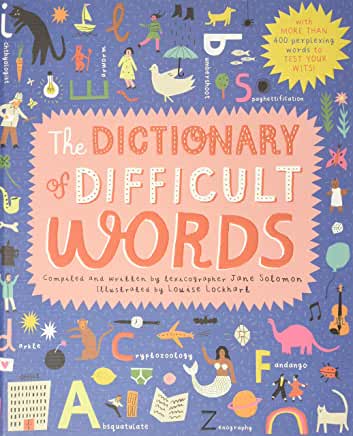 This is a popular book for 5th graders to improve their English vocabulary. You will find some unique and modern English words in this book with clear illustrations. Children will become wordsmiths with over 400 unique word collections like bubble shoot, a moonbow, haberdashery, ichthyologist, Luddite, etc.
9. What Breathes Through Its Butt? Mind-Blowing Science Questions Answered by Dr. Emily Grossman
Subject: Science
Amazon Ratings: 4.5/5
Price: $15.39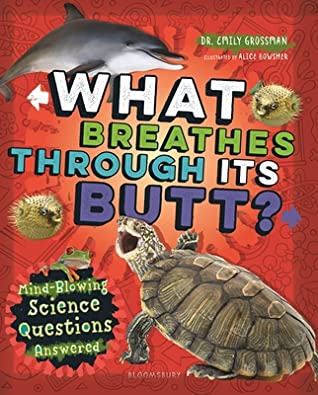 This is an interactive and fun book for 5th graders or even younger children. It contains everyday science questions such as; why is your elbow called your funny bone? How could you escape the grip of a crocodile's jaw? Which animal can breathe through its butt? This book's handwriting, cool emojis, and graphics are engaging and will appeal to kids.
10. Girls Think of Everything: Stories of Ingenious Inventions by Women by Catherine Thimmesh
Subject: Biography
Amazon Ratings: 4.5/5
Price: $9.99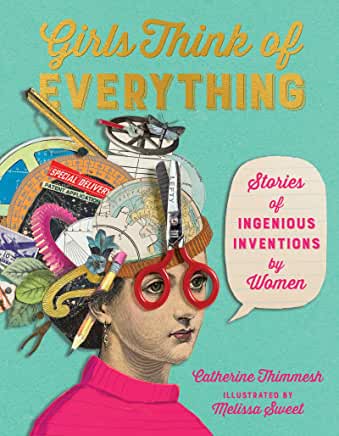 An award-winning author and illustrator collaborate to create this graphical biographic book. It is a fictional narration of real stories, including suspense and thriller. Catherine Thimmesh has successfully made boring and mundane biographies into exciting and innovative stories. Most biographies are of women who have discovered something remarkable in their lives.
Related Reading: 

Popular Nonfiction Books for Kids to Read & Cherish
Top Rated Books for 5th Graders on Adventure
11. Trapped in a Video Game by Dustin Brady
Subject: Virtual Action
Amazon Ratings: 4.9/5
Price: $4.99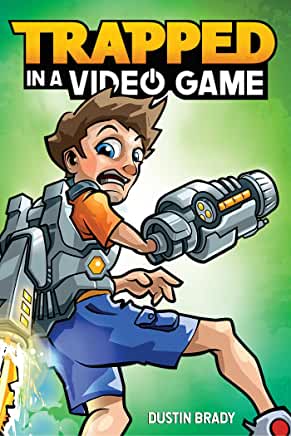 This is a fun and adventure-loaded book for your enthusiastic fifth grader. The book's storyline revolves around a 12-year-old boy who likes to play video games with his friend. As they were about to complete a high level in the game, they suddenly found themselves inside it. The book is about how these two friends enter a video game and find their way out.
12. Hatchet by Gary Paulsen
Subject: Self-Dependence, Confidence, Problem-Solving
Amazon Ratings: 4.7/5
Price: $6.10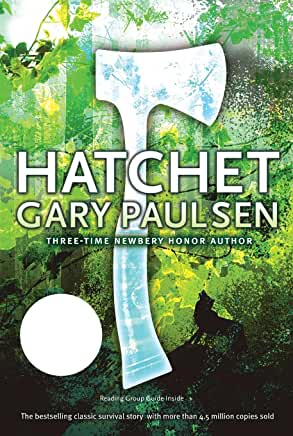 This book has a strong message of self-dependence. It is the story of a young boy, Brian Roberson, who travels from New York to Canada to visit his grandfather. However, his plane crashes midway, and he finds himself on the banks of a wild lake in Canada. The story follows the adventurous journey of Brian and how he learned to hunt, start a fire, and survive in the wild. All with the one tool Brian has with him – a hatchet. 
13. My Side of the Mountain by Jean Craighead George
Subject: Solitude, Survival, Balance
Amazon Ratings: 4.8/5
Price: $7.59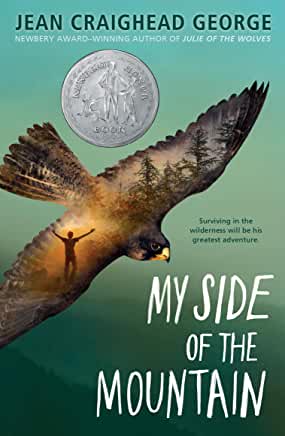 This is an illustrated novel based on 12-year-old Sam Gribley. He doesn't like living in his crowded family apartment. So, he moves to his grandfather's abandoned farmhouse in the Catskill Mountains. Sam must rely on his survival skills to reach the farmhouse and hunt animals for food. Throughout the story, Sam encounters several challenges. In the end, he decides to balance solitude and his family.
14. The Phantom Tollbooth by Norton Juster
Subject: Time Management, Boredom
Amazon Ratings: 4.8/5
Price: $7.78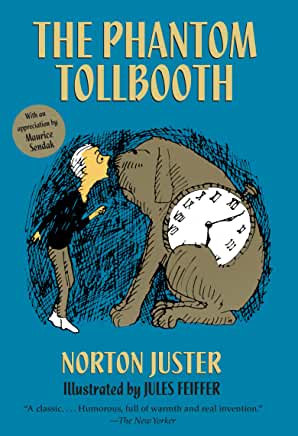 This is the story of a boy named Milo, who has a room full of toys and books but is still bored. Then, one day, he sees a magical tollbooth appear in his room out of the blue. Out of boredom, Milo drives through the tollbooth in his toy car and lands in the Kingdom of Wisdom. He travels through the kingdom and rescues two beautiful princesses, Rhyme and Reason. 
He also goes to the Island of Conclusions, which you can reach by jumping. He soon learns life is anything but boring. It is an enjoyable read for 5th graders centered around the love for learning. 
15. Book Scavenger by Jennifer Chambliss
Subject: Friendship, Family, Forgiveness
Amazon Ratings: 4.7/5
Price: $8.99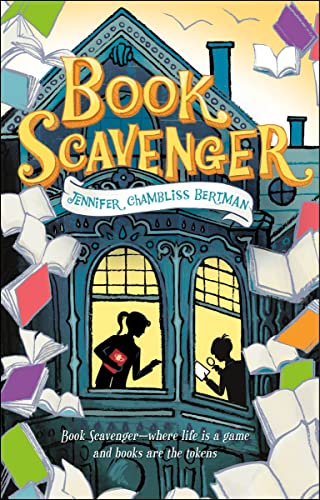 New York Times bestseller author, Jennifer Chambliss, has written this book starring Emily and her friend James. After moving to San Francisco, home of her literary idol Garrison Griswold, she discovers that he has been attacked and left in a coma. So, she starts an adventure with her friend to find out who has attacked Griswold. It is an action and suspense-filled book to capture students' interests.
Best Fantasy Books for 5th Graders
16. The Little Prince by Antoine de Saint-Exupéry
Subject: Responsibility
Amazon Ratings: 4.8/5
Price: $6.81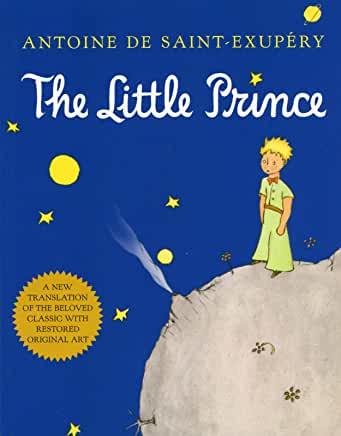 This fantasy story begins when a pilot crashes in the Sahara desert. While fixing his plane, the pilot meets a young and curious boy. The young boy tells the pilot he is a prince who has embarked on an adventure to seek knowledge to understand his planet better. The book is philosophical from a child's perspective and can help to develop your child's interest in literature.
17. The Hobbit by J.R.R.
Subject: Take Risk, Come out of Comfort Zone
Amazon Ratings: 4.6/5
Price: $11.91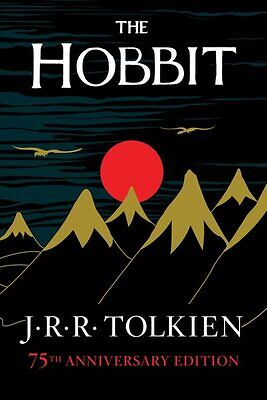 This classic book follows Bilbo Baggins, a quiet and respectful hobbit. He goes on an adventure to get a treasure guarded by the dragon Smaug. The kids will enjoy Bilbo's journey, different characters, and the exciting adventures in the story. 
18. Where the Mountain Meets the Moon by Grace Lin
Subject: Gratitude
Amazon Ratings: 4.8/5
Price: $13.78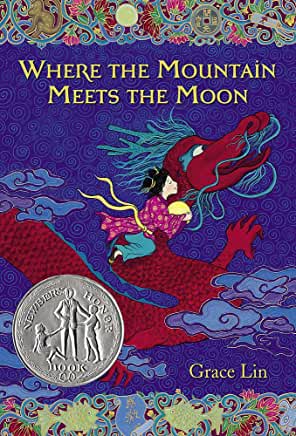 The book revolves around a 10-year-old spirited girl, Minli. She is adventurous and loves her family, who struggle to make ends meet. One day, she sets out on a quest to bring good fortune to her family and the village. Along the way, she makes new friends – a dragon, a poor boy, and a prince. The tale of how they find the fortune will engage and entertain your kids and give them a valuable lesson on kindness.
19. A Wrinkle in Time by Madeline L'Engle
Subject: Love, Self-value
Amazon Ratings: 4.4/5
Price: $8.49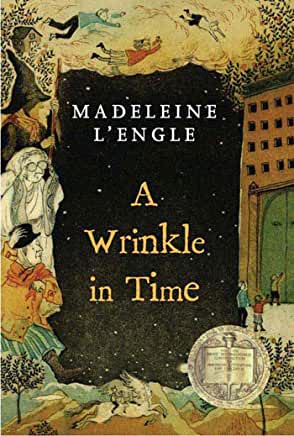 This is a fantasy story of Meg, whose father has been missing for two days. One night, Meg and her brother meet Mrs. Whatsit, their eccentric neighbor. She learns about The Tesseract, the power to transport to the universe by folding time and space. Meg embarks on a magical journey to find her father along with her brother and classmate. It is a wonderful book about love, individuality, and imagination.
20. The Lion, the Witch, and the Wardrobe by C.S. Lewis
Subject: Unitedness
Amazon Ratings: 4.6/5
Price: $8.49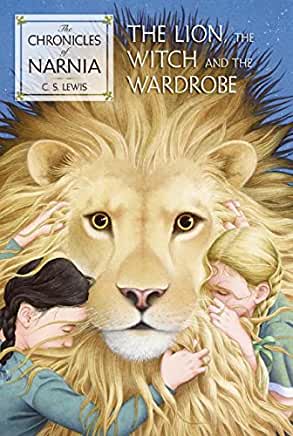 This story revolves around four siblings – Peter, Lucy, Susan, and Edmund. They enter the enchanted land of Narnia from an old wardrobe. Once there, they realize that all of this was destined, and they must now unite with Aslan to defeat an evil queen – the White Witch.
Best Historical Fiction Books for 5th Graders
21. Island of the Blue Dolphins by Scott O'Dell
Subject: Redemption, Belongingness
Amazon Ratings: 4.5/5
Price: $6.78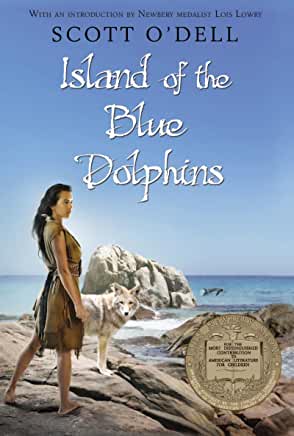 This is a children's novel about a girl named Karana. She is on a journey of self-discovery as she is stranded alone on the island her tribe used to live on for years. She finds solace among the island's animals and learns how to survive and care for the world. This is a good book for 5th graders to teach them the importance of hanging out with the people who support you and allow you to grow as a person.
22. Number the Stars by Lois Lowry
Subject: Difficulties of Growing Up
Amazon Ratings: 4.7/5
Price: $7.99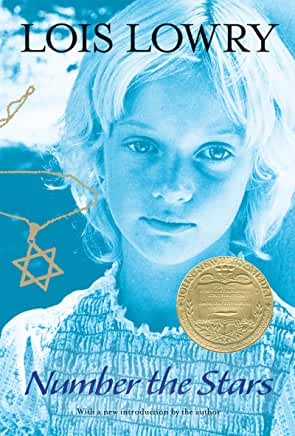 The story revolves around Annemarie, who is 10 years old and lives in Copenhagen with her family in 1943. During World War 2, she risks her life to help her Jewish friend escape the Nazis. This book teaches 5th graders about World War II events in a simple story form.
23. Esperanza Rising by Pam Muñoz Ryan
Subject: Love, Struggles, Sacrifice
Amazon Ratings: 4.5/5
Price: $5.34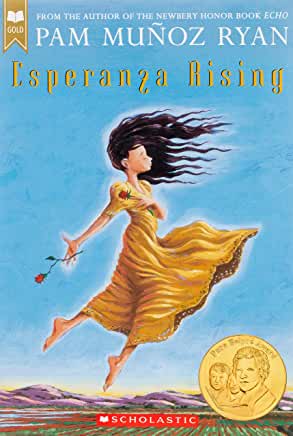 This is a fictional book for young adults following Esperanza. She is the daughter of a wealthy landowner in Mexico. However, her family meets with a tragedy, and they fly to the United States during the great depression and adjust to their new life as farm workers. The story helps children understand how wealth is never more important than family and friends.
24. The Watsons Go to Birmingham–1963 by Christopher Paul Curtis
Subject: Friendship, Adolescence, Family
Amazon Ratings: 4.7/5
Price: $8.99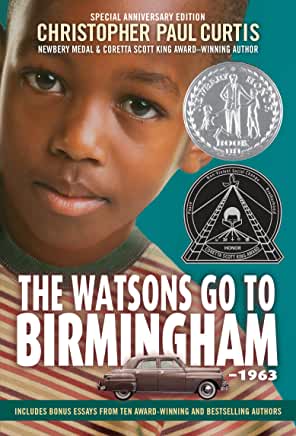 This book focuses on the turbulent times during the civil rights movement. It is the story of a 10-year-old African-American boy living with his parents, brother, and sister in Michigan. When his brother gets into trouble, his parents send them to live with their grandparents in Alabama. The book talks about frightening events, strong language, and racism. Thus, it is best to read it with your child. 
25. The Evolution of Calpurnia Tate by Jacqueline Kelly
Subject: Female Empowerment
Amazon Ratings: 4.7/5
Price: $8.99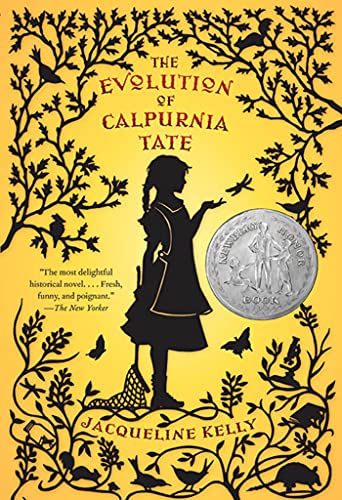 The story is about Callie, who has just turned twelve. She struggles to meet her mother's and society's expectations for women in 1899. One day, she borrows her grandfather's copy of The Origin of Species by Charles Darwin. This sparked her interest in Darwin's theory of evolution and new inventions. So she spent her days cooking and sewing while learning evolution in her free time.
Pick a Book and Get Started!
There you have it; 25 really good books for 5th graders covering different genres. Now, based on your child's interest and reading level, pick the best ones to improve their vocabulary, and knowledge and develop a reading habit.
Explore more online educational resources for kids that will help with their learning experience and make them smarter.
Frequently Asked Questions (FAQs)
What are the best genres for 5th graders to read?
Fifth graders are advanced readers capable of understanding complex texts. Thus, parents and teachers should try introducing different genres like fiction, non-fiction, historical fiction, science fiction, poetry, and more.
What are the benefits of reading for 5th Graders?
Reading is vital for children of all ages. However, fifth-grade students need to read more often because: