Are you seeking the finest Mother's Day gifts in 2023? This year, we've made a list of the 70 best Mother's Day gift suggestions to make your mom feel extra special. Whether your mother prefers personalized gifts, luxurious delights, functional devices or one-of-a-kind experiences, there is plenty on this list for her.
Mother's Day in 2023 will be here before you know it, so this is a good moment to start thinking about the perfect gift to show your love and respect. But there are so many things you could get a special woman in your life that it may be hard to choose. So, we've made a list of 70 of the best gifts for Mother's Day in 2023.
SplashLearn: Most Comprehensive Learning Program for PreK-5

SplashLearn inspires lifelong curiosity with its game-based PreK-5 learning program loved by over 40 million children. With over 4,000 fun games and activities, it's the perfect balance of learning and play for your little one.
Try for free
We have gift ideas for your mom that will make her smile. Our list has something for every kind of mom, from personalized jewelry and hand-made things to spa days and trips. It's important to remember that the best gift comes from the heart, no matter what it is.
"A mother's love is the fuel that enables a normal human being to do the impossible." – Marion C. Garretty
That's why an article from the University of Washington emphasizes the importance of compassion and empathy towards mothers, particularly during these challenging times where they navigate new roles and responsibilities. By acknowledging and validating the challenges that mothers face, the gift of compassion and understanding can be a meaningful way to celebrate Mother's Day.
So, consider what your mom would enjoy and appreciate, and use our list as a starting point to find the perfect Mother's Day gift for 2023. With our help, you'll be able to give your mom a special and memorable day. Let's dive into the first category of our Mother's Day gift ideas: unique and unexpected thoughtful presents that are sure to surprise and delight your mom.
10 Cherishing Thoughtful Gifts for Mom
Mother's Day is a special occasion that warrants a special gift for the amazing moms in our lives. The University of Worcester's article provides valuable insights into the psychology of gift-giving, helping us select gifts that are truly meaningful and thoughtful.
"A thoughtful gift is a reflection of how much you care about someone, and no one deserves that more than Mom on Mother's Day." – Emily Post
While flowers and sweets are always appreciated, why not go for something more unique and thoughtful this year? To help inspire you, here are ten unusual Mother's Day gifts ideas that are sure to show your mom just how much you care about her.
Customized Family Portrait
A personalized family portrait is a gift that your mom will treasure forever. It's a beautiful way to capture the love and memories of your family.
Customized Puzzle
Make a customized puzzle featuring a favorite photo or design. Your mom can enjoy putting it together and framing it as a keepsake.
Scented Candles
A set of candles with unique scents, like lavender and eucalyptus, can create a relaxing atmosphere and help your mom unwind.
Virtual Art Class
Sign your loved one up for a virtual art class taught by a professional artist. It's a great way for your mom to explore her creative side.
Virtual Cooking Class
Treat your mom to a fun and informative virtual cooking class by a professional chef. She can learn new recipes and cooking techniques.
Handmade Pottery
Purchase a handmade pottery piece from a local artisan, such as a mug or vase. It's a beautiful and unique gift that supports small businesses.
Eco-friendly Gift Set
If your mom is passionate about the environment, consider gifting her an eco-friendly gift set containing reusable products like bamboo utensils or cloth shopping bags.
Customized Photo Book
Collect some of your favorite family photos and create a personalized photo book for your mom to treasure. It's a beautiful way to document your family's memories.
Outdoor Adventure
Plan something fun for your mum to do outside, like a walk or lunch in a beautiful place; an extremely fun way to spend time with each other and make new memories.
Bath Bombs and Salts
Help your mom relax and unwind with bath bombs and salts that help soothe muscles and promote relaxation. It's a luxurious spa experience that she can enjoy at home.
Discover these best thoughtful, unique Mother's Day gifts for your mom in 2023 that will make your mom feel special on her special day. They show that you have put thought and effort into choosing a gift that reflects your love and appreciation for her. Now, let's move on to personalized gifts that add a special touch.
Related Reading: 

Amazing Mother's Day Crafts for Kids That Are Easy and Fun
10 Personalized Gift Ideas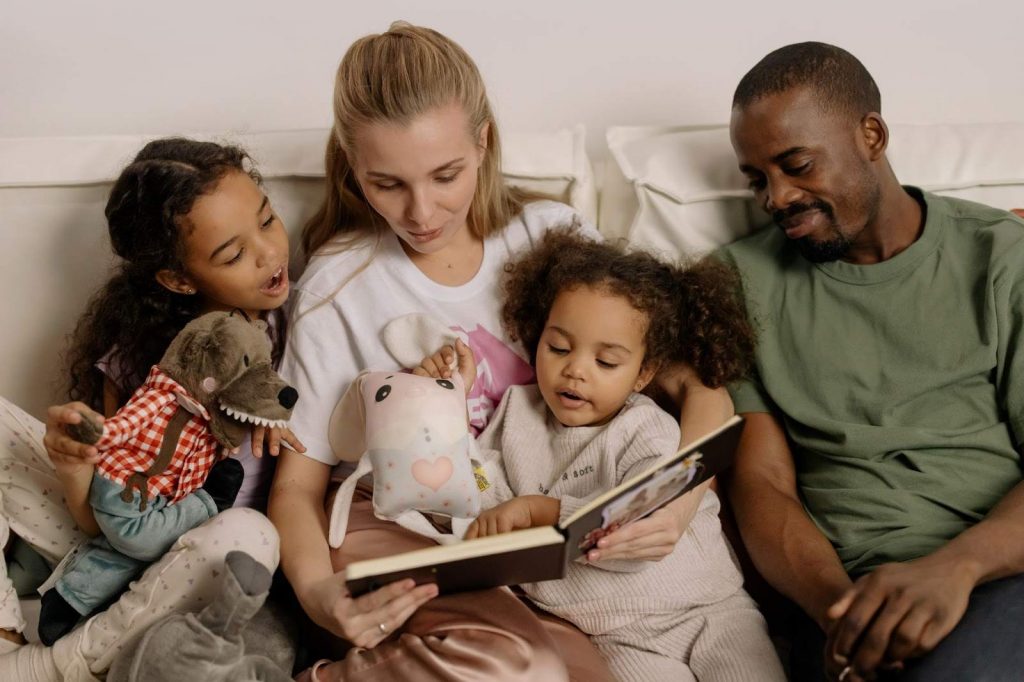 Receiving a cute Mother's Day gifts is always a special treat, but a personalized one can truly make her feel cherished.
"A personalized gift is a way to celebrate the unique bond between a mother and child, and to honor all of the wonderful memories that you've shared together." – Shannon L. Alder
If you're looking for a thoughtful and personal gift idea, consider these ten personalized options.
Engraved Jewelry
Give a necklace, bracelet, or ring with a message, initials, or special date engraved.
Customized Photo Album
Create a beautiful photo album featuring pictures of special memories and moments you've shared with your loved one.
Monogrammed Items
Give a gift with your mom's initials, such as a monogrammed scarf, tote bag, or wallet.
Personalized Stationery
Gift a set of personalized stationery, including notepads, pens, and envelopes, featuring your mom's name or initials.
Customized Map Art
Create a unique piece of art featuring a map of a special location, such as where you and your loved one first met.
Personalized Recipe Book
Collect your mom's favorite recipes and create a personalized recipe book just for them.
Embroidered Throw Blanket
Give a cozy and personalized gift by gifting a throw blanket with your mom's name or initials embroidered on it.
Personalized Photo Blanket
Create a blanket featuring a favorite photo or collage of images.
Personalized Luggage Tag
Give a practical and personal gift by gifting a customized luggage tag for your mom's travels.
Customized Phone Case
Create a one-of-a-kind phone case featuring a favorite photo or design.
Personalized gifts are the best mother's day gifts that can make your loved ones feel extra special and appreciated. Up next, we'll explore a category of gifts that are perfect for the tech-savvy person in your life: electronic gadgets and devices.
Related Reading: 

Best Mother's Day Poems to Honour Our Mom
10 Valuable Tech-Smart Gift Ideas
Mother's Day is one of the best occasions to show how much you appreciate your tech-savvy mom.
"The best gift you can give to your mom on Mother's Day is something that will make her life easier. A smart gadget or tech device can do just that!" – Karen Johnson. 
If your mum loves everything digital, here are ten cool mother's day gifts she will love.
Smartwatch
A smartwatch can help your mom stay on top of her schedule, monitor her fitness goals, and even make phone calls and texts without reaching for her phone.
Bluetooth Headphones
Wireless headphones can provide your mom with high-quality sound and the freedom to move around while she listens to her favorite tunes or podcasts.
E-reader
If your mom is an avid reader, an e-reader can provide a portable library of books and magazines to access wherever she goes.
Smart Home Device
A smart home device like Amazon Echo or Google Home can help your mom control her devices, play music, and even answer questions with her voice.
Wireless Charging Pad
A wireless charging pad can keep your mom's devices charged and ready to go without the hassle of tangled cords.
Portable Phone Charger
A portable phone charger can be a lifesaver for busy moms who are always on the go and need to keep their phones charged.
Fitness Tracker
If your mom loves to stay active, a fitness tracker can help her track her steps, monitor her heart rate, and set fitness goals.
Digital Picture Frame
A digital picture frame can display all of your mom's favorite family photos in a slideshow that can be updated easily.
Virtual Reality Headset
If your mom loves immersive experiences, a virtual reality headset can provide her with a whole new world of entertainment.
Streaming Service Subscription
Give your mom the gift of endless entertainment with a subscription to her favorite streaming services like Netflix, Hulu, or Disney+.
If your mom loves spending time in the kitchen or enjoys home decor, you will want to take advantage of our next home and kitchen Mother's Day gifts ideas.
Related Reading: 

Enjoyable Kids' Activities for a Whoopee Time!
10 Home and Kitchen Gift Ideas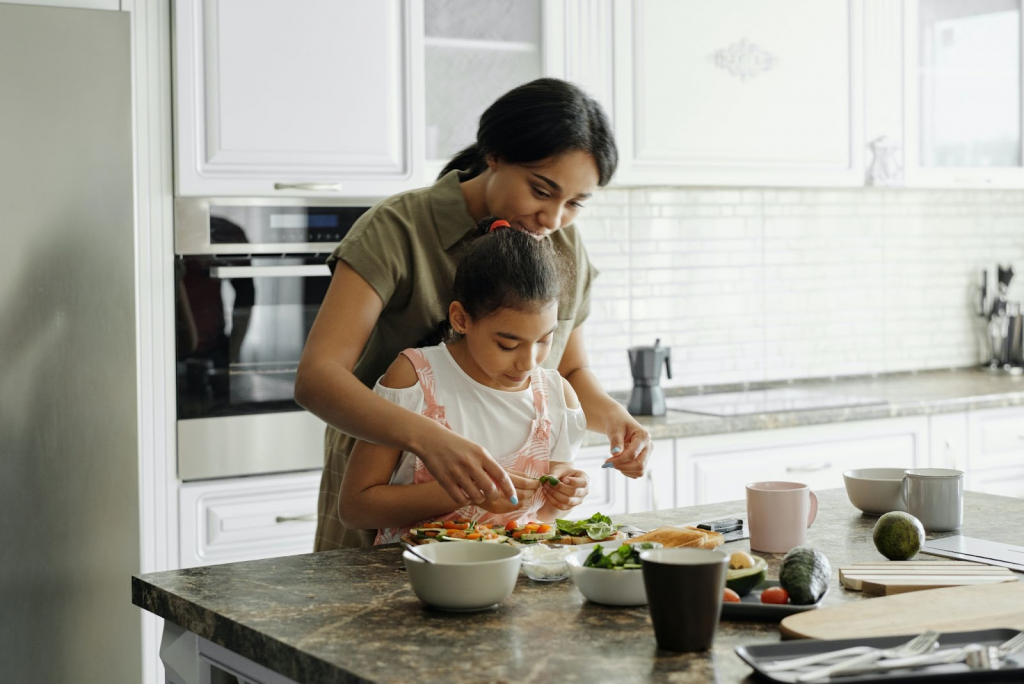 If you're shopping for someone who loves to cook or spends a lot of time at home, consider one of these ten home and kitchen mother's day presents ideas.
Instant Pot
A versatile and convenient kitchen gadget that can pressure cook, slow cook, and more.
Air Fryer
For the health-conscious foodie, an air fryer can make crispy and delicious meals without needing oil.
Cast Iron Skillet
It is a sturdy and classic addition to any kitchen. It can be used to do everything from sear steaks to bake cornbread.
Kitchenaid Stand Mixer
Perfect for the baker in your life, a Kitchenaid stand mixer makes whipping up cakes and cookies a breeze.
French Press
Give the gift of a perfect cup of coffee every time with a classic and elegant French press in this Mother's Day gifts.
Ceramic Cookware
For the eco-conscious cook, consider a set of ceramic cookware that is non-toxic and durable.
Espresso Machine
Help your loved one create cafe-quality drinks at home with a high-quality espresso machine.
Gourmet Salt Collection
For the foodie who loves experimenting with flavors, a group of gourmet salts can add a new depth and complexity to dishes.
Custom Cutting Board
Give a personalized and functional gift with a cutting board engraved with your mom's name or a special message.
Herb Garden Kit
For the plant lover and a passionate cook, an herb garden kit can provide fresh and flavorful herbs for their culinary creations.
Home and kitchen gifts are finest Mother's Day gifts for those who love spending time in their home or kitchen. Now that we've covered some great home and kitchen gift ideas, let's switch gears and explore some gift options for those who love beauty and wellness.
Related Reading: 

Amazing Short Stories for Kids That Teach Beautiful Lessons
10 Beauty and Wellness Gift Ideas
For those who love to pamper themselves and prioritize self-care, consider these ten beauty and wellness Mother's Day gift ideas.
Spa Day Gift Certificate
Give the gift of relaxation with a gift certificate for a massage, facial, or other spa treatment.
Aromatherapy Diffuser
Create a calming and inviting atmosphere with an aromatherapy diffuser that can fill a room with essential oils.
Bath and Body Gift Set
Indulge your loved one with a luxurious bath and body set that includes items like bubble baths, body lotion, and candles.
Yoga Mat
For the yogi in your life, a high-quality yoga mat is a must-have for their practice.
Fitness Class Package
Give the gift of fitness with a box of classes at a local gym or fitness studio.
Skincare Set
Help your loved one achieve glowing skin with high-quality skincare products.
Hair Care Set
High-quality hair care products, such as shampoo, conditioner, and styling, can help keep their locks healthy and shiny.
Healthy Meal Delivery Service
Make healthy eating easy and convenient with a subscription to a meal delivery service that provides pre-made, nutritious meals.
Meditation App Subscription
Help your loved one destress and find inner peace with a subscription to a meditation app.
Silk Pillowcase
Upgrade their beauty sleep with a silk pillowcase that can help prevent wrinkles and promote healthy hair.
We have something for you if you want to give a stylish or relaxing gift. Let's focus on ten awesome mother's day gifts ideas that any fashionista will love.
Related Reading: 

Good Manners for Kids: A Guide to Instilling Respect and Courtesy
10 Fashion and Accessories Gift Ideas
You're in fortune if you're searching for a Mother's Day gifts for a trendsetter mom.
"Accessories are like the icing on the cake – they complete the look and add that extra special touch. This Mother's Day, give your mom a beautiful accessory that she'll cherish and wear with joy." – Michael Kors
Check out these ten stylish gift ideas that are sure to impress.
Designer Handbag
Give the gift of luxury with a designer handbag from a favorite brand.
Statement Jewelry
Help your loved one make a statement with bold and unique jewelry pieces.
Trendy Sunglasses
A stylish pair is the perfect accessory for any outfit and can protect their eyes from the sun.
Silk Scarf
A lovely silk scarf may lend a touch of beauty and class to any ensemble.
Designer Watch
Give the gift of time with a designer watch that combines function and fashion.
Leather Jacket
A timeless leather jacket is a must-have in any wardrobe and can elevate any outfit.
High-quality Shoes
Invest in high-quality shoes, such as leather boots or stylish sneakers, that can last for years.
Cashmere Sweater
A soft and cozy cashmere sweater is a luxury gift for any fashion lover.
Designer Belt
Help your loved one cinch their waist in style with a designer belt.
Leather Tote Bag
A stylish and useful leather tote bag can hold all their essentials and give any look a touch of sophistication.
If you're looking for a more hands-on and budget-friendly gift option, consider these 10 DIY gift ideas for finding the perfect gift ideas for Mother's Day this year.
Related Reading: 

Brain Games for Kids to Nurture Holistic Development
10 DIY Gift Ideas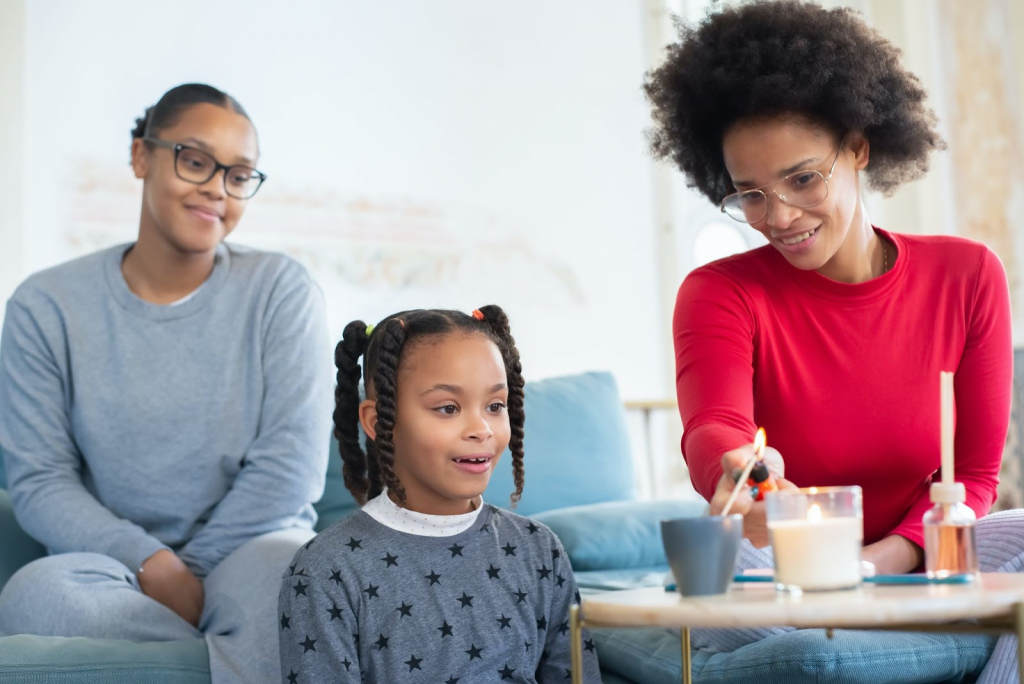 Creating a DIY gift is one of the special mother's day gifts and a great way to add a personal touch and show your loved ones how much you care.
"The best gifts come from the heart, and a DIY Mother's Day gift is the perfect way to show your mom how much you care." – Rachel Hollis
Here are some ideas to inspire your creativity.
Homemade Candles
Make candles in your mom's favorite scents using wax, wicks, and essential oils. Customize the container with a personal message or decoration.
Hand-painted Picture Frames
Pick wooden pictures and paint them with your mom's favorite colors or designs. Insert a special photo to complete the gift.
Customized Mugs
Create a one-of-a-kind mug using permanent markers or paint. Personalize it with your mom's name, favorite quote, or design.
Homemade Bath Products
Treat your loved one to a spa experience at home by making bath bombs, salts, or scrubs. Customize the scents and ingredients to their preferences.
Embroidered Tea Towels
Add a personal touch to everyday items by embroidering your mom's name or a special message onto a set of tea towels.
DIY Terrarium
Create a mini indoor garden by assembling a DIY terrarium with succulents and decorative stones. Personalize it with unique plants and accessories.
Homemade Hot Cocoa Mix
With cocoa powder, sugar, and marshmallows, you can make a warm and tasty hot cocoa mix that you can package up. Include a personalized mug to make the gift stand out.
Personalized Photo Book
Use online software to create a photo book featuring memories and special moments shared with your loved one. Customize the layout and captions to make it truly unique.
Handmade Jewelry
Create a unique piece of jewelry using beads, wire, and other materials that match your mom's style and preferences. Add a personalized message or charm to make it extra special.
Customized T-shirts
Use fabric markers or iron-on transfers to create customized T-shirts featuring a favorite quote, image, or design. Choose a color and style that your loved one will love.
Making a gift yourself can give it a personal touch and make it one of a kind. With these do-it-yourself gift ideas, you can show a loved one how much you care by creating a one-of-a-kind creative mother's day gifts that only you could make.
Related Reading: 

Indoor Games For Kids that Improve Memory, Cognition, & Creativity
Show Your Love With the Perfect Present for Your Amazing Mom
As Mother's Day gets closer, it's a great time to thank and appreciate the special mothers in our lives. There are many kinds of perfect mother's day gifts to choose from, from standard ones like jewelry or flowers to more creative and personal ones like crafts you make yourself or personalized gift baskets.
"The influence of a mother in the lives of her children is beyond calculation." – James E. Faust
But it's important to remember that your time and attention are the most valuable gifts you can give. Spending time with your mother, planning a special trip or activity, or making her favorite meal are all priceless things that can provide you both memories that will last a lifetime.
Let's celebrate the amazing mothers in our lives and show them our love and appreciation, not just on Mother's Day but every day. As the Times of India blog suggests, one day is not enough to honor and celebrate mothers. So let's make it a daily practice to acknowledge and cherish our moms. Wishing all the wonderful mothers a Happy Mother's Day!
Frequently Asked Questions (FAQs)
What are some Mother's Day gift ideas for new moms?
New moms may appreciate practical gifts like baby gear or breastfeeding supplies, but also consider pampering gifts like a spa day or a comfortable robe and slippers for relaxing at home.
What are some Mother's Day gift ideas for long-distance moms?
For moms who live far away, consider sending a care package filled with their favorite treats or a personalized photo album of your favorite memories. You could also gift her a subscription to a monthly delivery service, like a meal kit or a book club.
What are some Mother's Day gift ideas for grandmothers?
Grandmothers may appreciate personalized gifts like a photo album of their grandchildren or a customized piece of jewelry. Other ideas include a day trip or outing, a book of family recipes, or a cozy throw blanket for snuggling up at home.
What are some Mother's Day gift ideas for moms who don't want material gifts?
If your mother doesn't want material gifts, consider planning a special activity or experience together, like a cooking class or a hike in nature. You could also gift her a subscription to a meditation app or a donation to a charity she supports in her name.
What are some budget-friendly Mother's Day gift ideas?
If you're on a budget, consider DIY gifts like homemade candles, picture frames, or baked goods. Other affordable options include a heartfelt card and a bouquet of her favorite flowers.