Summer vacation is frequently viewed as a time for children to relax and unwind from the rigors of the academic year. However, research shows that this extended break can lead to "summer slide," which results in students losing academic progress over the summer months. According to a Brookings article, the average decline in achievement scores over summer vacation is equivalent to one month's worth of school-year learning, with greater losses observed in math than reading.
"Summer slide is like running in place, you're not making any progress, and eventually, you'll fall behind." – Kelly Gallagher, educator, and author.
Summer learning loss can significantly affect kids' long-term academic progress by extending the achievement gap. However, there are various summertime activities for kids that they can partake in to stop this slide and even enhance their academic performance. In this post, we'll examine of the most effective exercises for preventing summer learning loss and retaining students' interest in their studies.
SplashLearn: Most Comprehensive Learning Program for PreK-5

SplashLearn inspires lifelong curiosity with its game-based PreK-5 learning program loved by over 40 million children. With over 4,000 fun games and activities, it's the perfect balance of learning and play for your little one.
Try for free
More Summer Worksheets for Kids!
What is Summer Slide, and How to Prevent it?
Summer time is a time for relaxation, fun, and exploration. Unfortunately, it could also lower kids' grades. The term "summer learning loss," also called "summer slide," describes the loss of knowledge and skills students experience over the summer, Summer learning loss can have long-lasting impacts. Students who suffer from summer learning loss may fall behind their peers when the school year begins, creating a vicious cycle of trying to catch up and falling farther behind.
"Preventing the summer slide is not just about maintaining academic skills, it's about keeping the fire of learning alive in our children." – Erica Reischer, author and psychologist.
How to prevent summer slide, you ask? Students can participate in various programs throughout the summer to keep up with or advance their academic abilities. The most effective educational activities are covered in the following part, which will then go over the top of other activities to avoid summer learning loss. These enjoyable, stimulating activities are created to keep children growing and learning during the summer.
3 Best Educational Activities
Summer is the best opportunity for engaging students in fun and interactive learning activities to prevent learning loss in summers. Here are educational activities to help students avoid losing academic progress over the summer.
Reading: Reading is a great way to prevent summer slide as it improves vocabulary, comprehension, and critical thinking skills. Encourage your kid to read books on topics they are interested in and set a reading goal to track their progress. Make it fun by creating a cozy reading nook and incorporating rewards for achieving milestones.

Writing: Writing is another effective way to prevent summer slide as it helps children develop communication and creative thinking skills. Encourage your kid to keep a journal or write stories, poems, or letters to family and friends. You can also provide writing prompts to kids to help them get started and give feedback to encourage improvement.

Math and Science: Engaging in activities that involve both math and science can help prevent the loss of knowledge and improve problem-solving abilities. Based on the Harvard Graduate School of Education study, children lose around 2.6 months of math learning over the summer, and teachers must give up weeks or more of class time to compensate. However, fun math games, puzzles, and real-life situations like cooking or measuring ingredients can make math fun and prevent the loss of math.
Through practical science experiments and projects, kids can be encouraged to investigate many scientific ideas and phenomena, including physics, chemistry, and biology. Also, science camps and programs offer engaging opportunities to learn about science.
Related Reading: 

Benefits of Online Learning for Kids
3 Best Physical Activities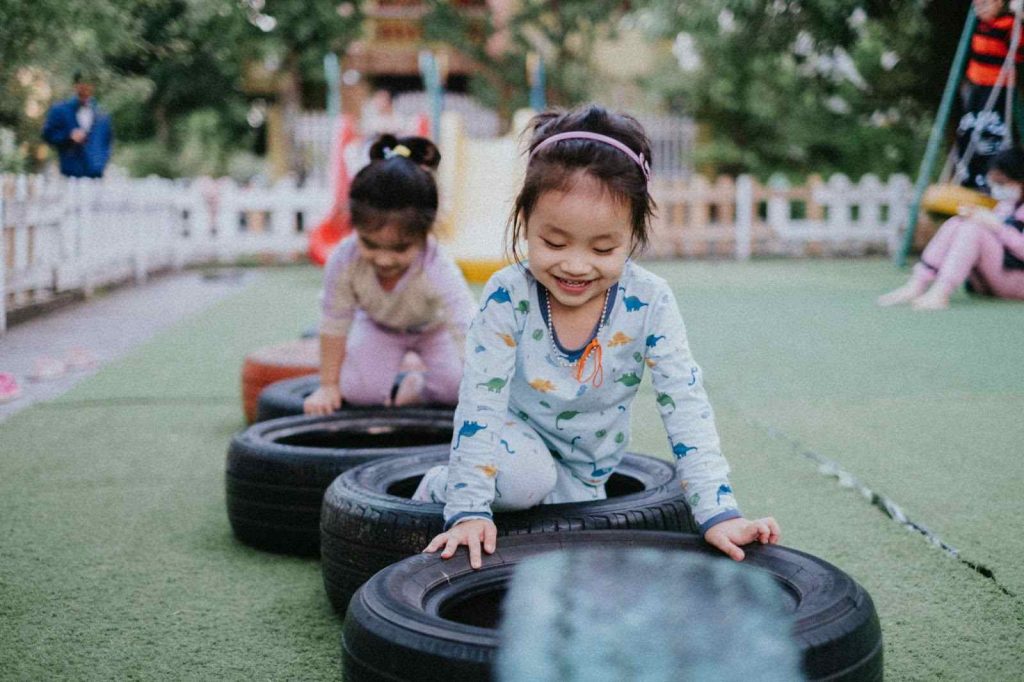 The intrinsic benefits of physical activity and gym games for kids cannot be overstated. In particular, physical activity serves as a prophylactic measure against the summer slide, a notorious phenomenon that impedes children's academic progress over the summer break. With this in mind, the list of outdoor games for kids can keep them positively engaged and concentrated during the vacation.
Hiking: Hiking is a prime example of an efficacious and enthralling workout for kids can perform in tandem with their guardians. Hiking, a quintessential outdoor recreational activity, yields a multifarious array of benefits, including ameliorated cardiovascular health, augmented endurance, and alleviated stress. Additionally, the activity avails children the opportunity to absorb the surrounding natural beauty while concurrently learning about the indigenous vegetation and wildlife.

Swimming: Swimming offers both enjoyment and revitalization. It is an activity that boasts a high degree of versatility in kids. Whether one chooses to dip in a pristine swimming pool or the cool waters of a natural body of water, this low-impact exercise can positively impact a kid's cardiovascular health, muscle development, and flexibility. Notably, swimming is an excellent means of staying cool amidst scorching summer temperatures.

Yoga: Yoga for kids is a magnificent summer endeavor that can be done indoors and outdoors while maintaining a low impact on the body. Besides the well-known benefits of improving strength, flexibility, and balance, yoga poses for kids can also reduce stress and anxiety. Yoga is an adaptive and inclusive activity that can be enjoyed by individuals of varying skill levels, either in a solo practice or within a communal environment. Thus, making yoga a rewarding and rejuvenating choice for kids' healthy and fulfilling summer pastime.
While indulging in physical activity is a great method to avoid summer decline, various artistic pursuits can offer a special outlet for learning and creativity in kids.
Related Reading: 

Best Online Learning Platforms
4 Best Artistic Activities
There are simple and effective ways to keep your children's minds active and stimulated throughout the summer months, involving them in the wondrous world of these artistic pursuits.
Drawing and Painting: Drawing ideas and painting ideas are one of the best ways to express oneself. They promote the growth of hand-eye coordination, visual-spatial awareness, and fine motor abilities in kids. Additionally, calming and stress-relieving, drawing, and painting can be beneficial. Encourage kids to paint or draw at least once a week and to experiment with various mediums, techniques, and themes to prevent summer loss.

Music and Dance: These are powerful self-expression and personal development forms. Listening to music can enhance memory, concentration, and relaxation, while learning to play an instrument or sing can improve cognitive skills. To prevent summer learning loss, encourage children to explore different genres of music, attend concerts or musical performances, and try their hand at playing an instrument or singing.

Similarly, dance can promote physical fitness, coordination, and confidence and expose children to diverse cultures and artistic expressions. Encourage kids to take dancing classes, try various types of dancing, or develop their choreography to keep their bodies and minds busy over the summer.

Theater: Theater can help kids to develop confidence, public speaking skills, and empathy. Participating in theater productions can also improve communication, creativity, and teamwork in kids. Attending plays, musicals, or other performances can broaden individuals' perspectives, expose them to different cultures and historical periods, and foster appreciation for the arts. To avoid the summer slide, encourage children to attend theater performances, join a drama club, or write and perform their plays.

Photography: Photography can help kids to develop observation skills, visual literacy, and storytelling abilities. It can also encourage exploration, discovery, and self-expression. Learning about composition, lighting, and other technical aspects of photography can improve critical thinking skills and attention to detail. To avoid summer learning loss, encourage children to take photos of their environment, experiment with different angles and perspectives, and learn about famous photographers and their work.

Children can unlock their creativity and develop new skills by exploring the above-mentioned artistic activities. However, social activities can also be a great way to prevent summer learning loss and help kids build meaningful relationships.
Related Reading: 

Best Concentration Games for Kids
5 Best Social Activities
Engaging in social activities is an incredibly pleasurable and beneficial learning experience that contributes to advancing a kid's personal growth. Throughout the summer hiatus, kids can participate in an assorted collection of social-emotional learning activities that can aid in averting the pernicious effects of the summer learning loss. Many fun things to learn during the summer are available for kids, stimulating their intellect and physiques, thus reducing the harmful consequences of learning loss.
Volunteering: One of the most outstanding and rewarding social activities students can participate in is volunteering. Not only is volunteering an excellent opportunity to support one's community, but it is also an exceptional platform for acquiring new knowledge and forging new relationships.

Kids can lend a hand at neighborhood activities or organizations such as food banks, animal shelters, or community cleanups. In addition to being a generous act, volunteering can contribute significantly to character development, empathy cultivation, and the accumulation of valuable work experience for future endeavors.

Cultural Experiences: Cultural experiences are another superb option that children can explore. Going to museums and historical sites and attending cultural events can broaden one's horizons, engender critical thinking skills, spark creativity, and foster an appreciation for diversity. Moreover, students can also share their experiences with peers and loved ones to promote discourse and encourage further exploration.
Social Gatherings: Planning social meetings with friends and family is a breeze during the summer. These gatherings, whether a backyard barbecue, a pool party, or a game night, can help people connect and build their bonds. Additionally, students can exercise crucial social abilities, including cooperation, communication, and problem-solving.
Summer Camps: Summer camp activities for kids provide a wealth of social skills and educational and personal development opportunities. Students have a variety of camp themes to select from, including athletics, the arts, science, and leadership. Students can make new friends, enhance skills, and explore new interests at summer camps, which offer a regulated and encouraging environment.
Community Service Projects: Students can make a difference in their local area by participating in community service projects while gaining valuable knowledge and morals. Students can participate in community service projects like donation drives, charity fundraisers, and park cleanups. Initiatives for community service cultivate social responsibility, leadership, and teamwork.
While engaging in social activities might be a terrific method to keep away the summer slide, it's crucial to recognize who is most susceptible to it.
Related Reading: 

Best Educational Video Games for Kids
Who Are the Kids at Risk
As the academic year ends and summer break approaches, many students look forward to a few months of relaxation, fun, and relief from academic duties. However, the summer learning loss is a potential drawback of this respite. While all students risk experiencing summer learning loss to some extent, certain groups may be more vulnerable than others. Here are some examples.
1. Low-Income Students
Due to limited access to educational resources and activities, students from low-income families may be at a higher risk of experiencing summer learning loss. An editorial that has been released by The New York Times highlights that learning delays and regressions were the most severe in developing countries and among children from low-income backgrounds. Unfortunately, many of these students still have not caught up. Access to books, technology, or summer camps is necessary for these students to have the tools to prevent the loss of academic skills. Also, culturally responsive teaching and travel opportunities may not be available to low-income students, contributing to summer slide.
2. Students with Learning Disabilities
Students with learning disabilities may be more likely to experience summer learning loss because they often require consistent practice and reinforcement to retain academic skills. With the support of a structured classroom environment, these students can maintain their progress over the summer.
3. English Language Learners
Because English Language Learners (ELLs) frequently need more time and practice to strengthen their language abilities, they can experience summer learning loss. ELLs may encounter setbacks in their progress if they aren't given regular opportunities to improve their English language abilities.
4. Students in Rural Areas
Students in rural areas may be at higher risk of experiencing summer learning loss due to limited access to educational resources and activities. These students may live far away from libraries, museums, and other cultural and educational opportunities. Additionally, they may need more access to technology and internet resources, making engaging in online learning activities difficult.
5. Students with Limited Parental Involvement
Students who lack parental support and involvement may be more likely to experience summer learning loss. With guidance and encouragement, these kids will engage in learning activities.
Given the possibility of summer learning loss, parents may worry about how to assist their children in getting ready for the new school year over the summer. We have created a list of strategies to help parents provide their kids with the skills they need to succeed at the next school level.
Related Reading: 

How to Set Up an Outdoor Classroom
Prepare Your Child for the Next Grade During the Summer
Preparing your child for the next grade level during the summer break can be daunting. However, it is important to ensure that your child is ready for the upcoming academic year. The following pointers will help you get your kid prepared for the next grade.
Start by going over the upcoming grade-level curriculum. You can use this to pinpoint the areas your child needs to develop further.
Make a tight study schedule for your child and ensure they adhere to it. Your child will retain the material better if they practice regularly.
Enroll your youngster in camps or lessons over the summer to help them with their weak areas. They will comprehend such topics more fully as a result.
Throughout the summer holiday, encourage your youngster to read more books. Their vocabulary and reading comprehension will both increase as a result.
Limit your child's screen time and urge them to engage in creative and active pursuits.
Set goals for kids and give them rewards when they achieve their goals. They'll be inspired to work harder and pay closer attention.
Please consult your child's teacher for suggestions on preparing your child for the next school level.
Finally, be understanding and helpful to your youngster. Remember that every child learns at their rate and that making mistakes is acceptable. Honor their accomplishments and motivate them to work more.
You can assist your child in getting ready for the next grade level and ensure they have a great school year by using these tips.
Related Reading: 

How to Make Kids Camping Experiences Fun
Conclusion
The impact of the summer learning loss on students' academic advancement cannot be overstated. However, certain measures can be taken to avert the loss of knowledge in kids during the summer months. To that end, we have collated a comprehensive list of activities to prevent summer slide. These activities keep students engrossed and motivated throughout the summer hiatus.
Notably, facilitating these activities and resources to combat the summer learning loss primarily falls on the parents and instructors. Encouraging students to participate in these activities and providing them with access to educational tools such as books, technology, and educational programs can go a long way in mitigating the summer learning loss negative effects. By taking these proactive measures, students can be well-equipped to tackle the upcoming school year easily and confidently.
Let's motivate kids to pursue their passions, take risks, and keep learning all summer. Thus, we can assist our kids in realizing their full potential and laying a solid groundwork for academic success.
Frequently Asked Questions (FAQs)
How can I encourage my kid to read over the summer?
You may encourage your child to read by giving them access to books that interest them, establishing a reading challenge, and allotting specific time each day for reading.
What forms of outdoor recreation are instructive?
Several outdoor pursuits, including gardening, hiking, and trips to the park, may educate kids about the natural world, science, and the environment.
What measures can motivate one's kid to continue their learning trajectory during the summer?
Incorporating edifying undertakings into one's child's summer routine, facilitating the pursuit of their hobbies and pastimes, and creating a fun and engaging learning environment through games and other activities are potential measures that could potentially stimulate and inspire one's offspring to persist in their quest for knowledge and intellectual growth.
What various modes of cultural activities serve to forestall the summer slide?
It has been postulated that presenting children with fresh ideas and novel concepts through cultural experiences, such as engaging with museums, partaking in cultural events, and indulging in the exploration of unfamiliar foods, may result in the expansion of their horizons.