Dr. Raymond S. Moore, author of Better Late than Early (the book that launched the modern homeschooling movement in the United States), famously said:
"Recipe for genius: More of family and less of school, more of parents and less of peers, more creative freedom and less formal lessons."
Homeschooling is an excellent option for families who want to take an active role in their child's education. However, homeschooling can be a bit isolating, and some families may feel like they're missing out on the social aspects of school. This is where homeschool co-ops come in!
First originated in the 1970s, homeschool cooperatives are groups of families who get together to provide educational and social opportunities for their children. You can organize co-ops around a particular curriculum, learning style, or set of interests.
Some co-ops meet weekly or biweekly for a few hours at a time, while others meet only once a month for a full day. There is no one right way to do it – each co-op is different and tailor-made to fit the needs of the families involved.
One of the great things about homeschool cooperatives is that they provide structure and support for families who might otherwise feel isolated in their homeschooling journey. Co-ops can also be a great way to save money on educational materials and activities.
Many co-ops have a nominal fee to cover the cost of renting space and purchasing supplies, but since the families are sharing the cost, it is often much cheaper than sending your child to a traditional school or paying for a private homeschooling curriculum.
Related Reading: 

Best Indoor and Outdoor Team Building Activities for Kids
Introduction to Homeschool Co-op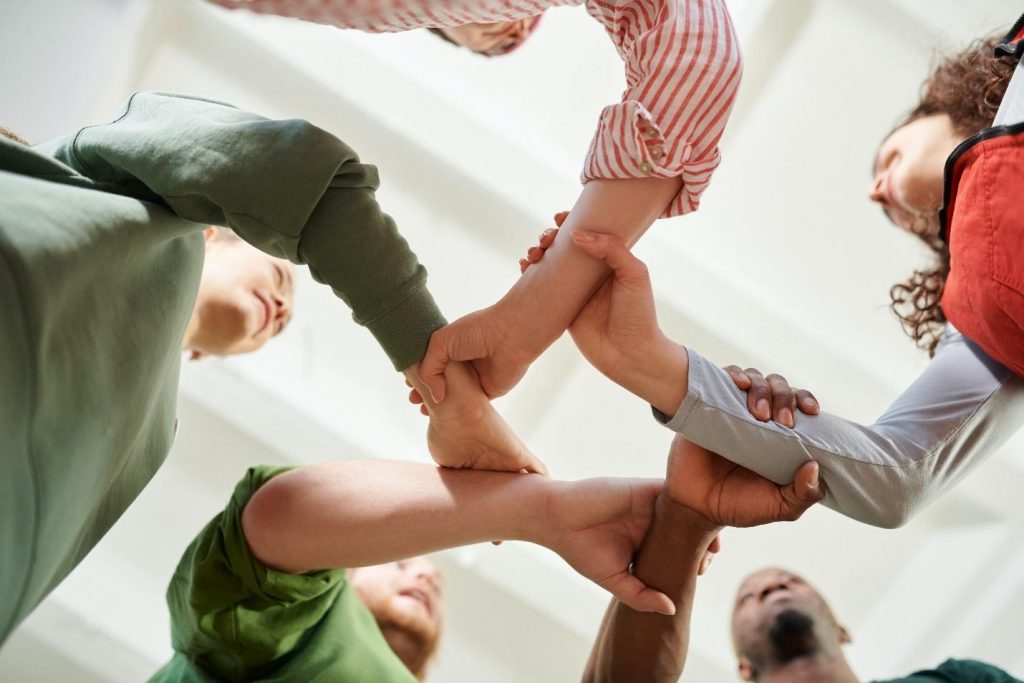 A homeschool co-op is a group of families who get together to provide their children with educational and social opportunities. Co-ops can offer classes, field trips, and other activities that might be difficult to arrange on your own. Sometimes, parents lead the classes, and at other times, they may share the costs of hiring teachers and activity leaders.
Small homeschool cooperatives may have only a few families, while a larger one could have dozens. Some co-ops are very informal, meeting only once in a while for field trips or special events. Others are more organized, meeting weekly or biweekly for classes and other activities.
A co-op cohort may meet at someone's home or open places like churches, parks, or libraries. Students and their parents decide on the syllabus together. Some may follow the standardized curriculum and the school and university model, while others may choose a more non-traditional or research-based approach.
Homeschool cooperatives are different from homeschool groups, though. Homeschool groups are usually much larger and organize activities like talent shows, book clubs, parent meetings, etc. Co-ops are cozier and are usually more affordable. Everyone in the group is accountable for making it work.
Related Reading: 

Reasons Extracurricular Activities Are Important for Kids
Types of Homeschool Co-Ops
Homeschool cooperatives usually come up when like-minded parents join hands to work together. Different types of co-ops cater to various needs, schedules, and budgets. These include:
Academic Enrichment Co-Ops: These co-ops offer classes in various academic subjects like math, science, history, and language arts. The parents usually take turns teaching the classes, or they may hire a tutor. The frequency and duration of the classes depend on the co-op.
Fine Arts and Sports Co-Ops: These co-ops offer classes in arts and crafts, music, drama, or sports. These homeschooling co-ops encourage creativity and physical activity.
Clubs and Organizations: There are co-ops for clubs and organizations like the 4-H, Scouts, Photography Club, Robotics Club, etc. These co-ops help the kids learn new skills and make friends with similar interests.
Homeschool Buyers Co-ops: These co-ops help families pool their resources to get discounts on curriculum and supplies.
Homeschool Field Trips: These co-ops usually take place once a week or once a month. They allow children to socialize and learn in new environments. They may also allow you to set play dates with other families in the co-op. One set of parents usually has to take the lead in planning and organizing the trips, creating a schedule, collecting money, buying tickets, etc.
Related Reading: 

Interesting Social-Emotional Learning Activities for Classroom
Pros And Cons Of A Homeschool Cooperative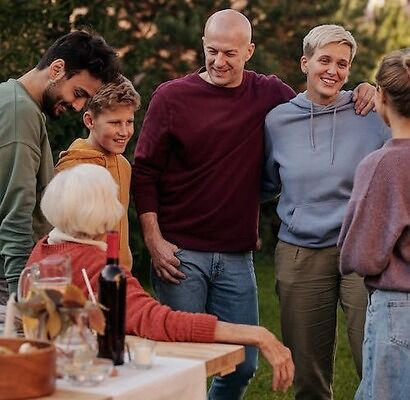 Like anything, there are both pros and cons to joining a homeschool cooperative.
Some Of The Benefits Of Homeschool Cooperatives:
Socialization Opportunities: One of the main reasons why parents send their kids to school is for socialization. A homeschool cooperative can provide your child with opportunities to interact with other kids and make friends through classes, clubs, and field trips.
Opportunities for Group Learning: In a co-op, kids can learn from each other and the adults in the group. This can be beneficial if you feel stuck in a teaching rut or your child is struggling to understand a concept. Children also learn to work together and cooperate in a co-op setting.
Increased Parental Involvement: In a homeschool cooperative, parents are usually more involved than if they were teaching their kids at home. This can be beneficial because it allows you to get to know other parents and learn from their experiences. It also helps you form a support network and increase the participants' accountability.
Academic Enrichment Classes: Homeschool co-ops often offer enrichment classes that you may not be able to provide at home, such as art, music, drama, or sports. The co-op classes might be more effective than homeschooling enrichment activities because experts often teach them in the field.
Shared Expenses, Supplies, and Equipment: Homeschool cooperatives can help you save money because you can pool your resources with other families. This includes sharing expenses for things like field trips, club dues, and class supplies. You may also be able to share equipment, such as a printer or workbooks, which can further reduce costs.
Related Reading: 

Best Tips on Homeschooling for Parents
Some Of The Potential Drawbacks Of Homeschool Co Ops:
Potential for Conflict: Any time you get a group of people together, there's potential for conflict. This can be especially true in a homeschool cooperative because parents may have different parenting styles, expectations, and philosophies. It's important to choose a co-op compatible with your family's needs and values to avoid conflict.
Inconsistent Schedule: A homeschool cooperative's schedule may not always be consistent weekly, which can be difficult for some families to manage. This is especially true if the co-op doesn't have a regular meeting place and time.
Location: Finding a homeschool cooperative may not be easy if you live in a rural area. You may have to drive a long way to attend meetings or classes, which can be time-consuming and expensive.
Risk of Adopting the Public School Model: Some homeschoolers worry that a co-op will cause them to lose the freedom and flexibility they enjoy with homeschooling. They may also worry that their kids will be exposed to negative peer pressure or brainwashing. Choosing a co-op with the same values as your family is important to avoid these risks.
Not Equipped to Handle a Child with Behavioral Issues: If your child has behavioral issues, a homeschool cooperative may not be the best learning environment. This is because the co-op relies on cooperation and respect from its members. If your (or someone else's) child is disruptive, it can cause problems for other kids and parents in the group.
Related Reading: 

Strategies to Bring Out Mindfulness for Kids
Whether or not a homeschool cooperative is right for your family is a personal decision. Weigh the pros and cons to see if a homeschool cooperative would be a good fit for your family's needs.
How Do Homeschool Co-Ops work?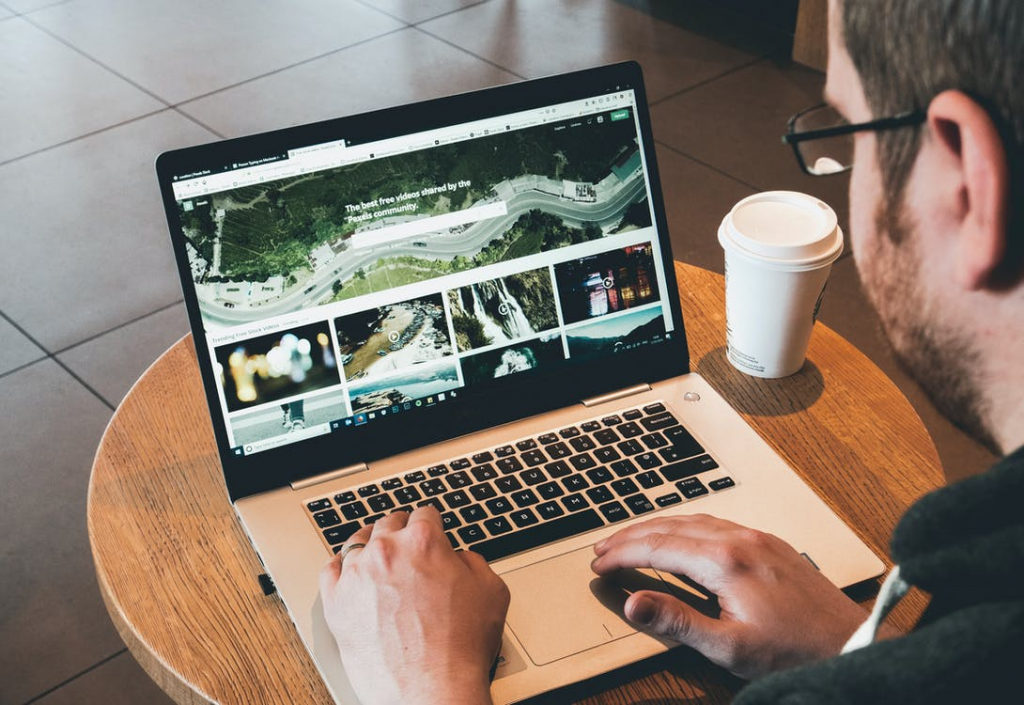 A homeschool cooperative is often managed by a board of directors or a small group of parents. This parent-run organization provides classes, field trips, and other activities for homeschooled students in the area.
Most co-ops follow a semester schedule, with classes offered in the fall and spring. Some co-ops also offer summer classes or activities.
To participate in a homeschool cooperative, families typically pay membership dues. These dues help to cover the cost of renting space, hiring instructors, and other expenses. Families may also be asked to volunteer their time to help with class preparation or chaperoning field trips.
Related Reading: 

Helpful Homeschooling Resources for Parents
What Parents Need to Consider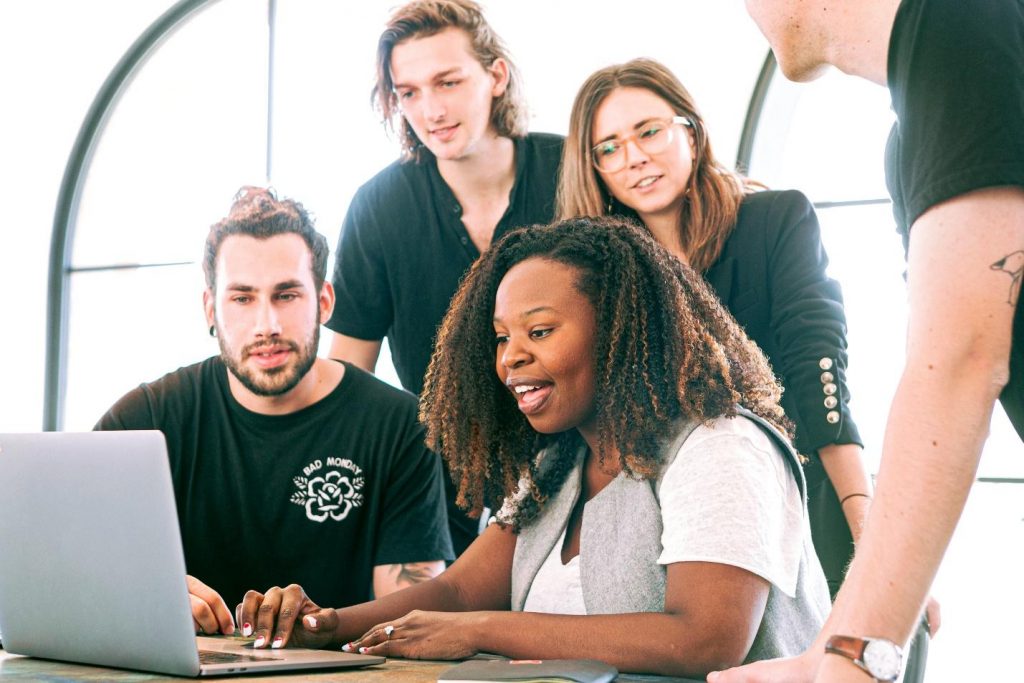 In addition to the cost and time commitment, parents should also consider the philosophy of the homeschool cooperative before joining. Some co-ops have a religious or political affiliation, while others are more secular. Be sure to ask about the co-op's philosophy and policies before enrolling your child.
Before making a semester or year-long commitment to a homeschool co-operative, you should consider a few things:
Is everyone in agreement with what is being taught in class? Are the classes faith-based? Do you agree with it?
If you are one of the teaching members in the co-op, are you ready to invest time to prepare for class? Ideally, you will need at least 1-2 hours to prepare for every class you take.
Do the other members have children of similar ages to yours? This can be helpful for socialization purposes but may be less important to you.
Are the activities and field trips age-appropriate for your child?
What distance will you need to travel to get to the co-op? Is it worth it?
What is your purpose for joining the cooperative? Are you looking for academic support, or is socialization more important to you? You must make sure that the vision of the homeschool cooperative you join matches your educational goals and expectations.
Make sure you understand the co-op rules well. For example, some co-ops have a policy that requires parents to stay on campus during class time while others do not. Will you be comfortable working with the other families in the group? You will likely be spending a lot of time with these families, so you must get along well. Do your research!
Similarly, another one might have a rule if that one child of the family is sick, none of the other children can attend the co-op classes or events. The important thing is that you find a group of families that you feel comfortable with and that offer the type of classes, learning environment, and socialization opportunities that you are looking for.
If your child has ADHD or other special needs, find out if the co-op is equipped to accommodate your child's needs. Some co-ops have special accommodations for children with ADHD or other special needs. Others do not.
Homeschool cooperatives can be a great way to supplement your homeschooling curriculum. They can also provide much-needed socialization opportunities for your child. But before you join a co-op, make sure you understand the commitment involved and the philosophy of the group. With a little research, you can find a homeschool cooperative that's a perfect fit for your family.
Related Reading: 

Best & Important Character Traits for Kids That All Parents Must Instill
How To Find a Homeschool Co Op?
If you're interested in joining a homeschool cooperative, start by asking other homeschooling families in your area if they know of any groups. You can also search online for "homeschool cooperatives" or "homeschooling support groups" in your city or state.
Homeschooling can be a great way to customize your child's education and provide them with a unique learning experience. But it's not always easy to do everything on your own. If you're looking for support, consider joining a homeschool cooperative. With classes, activities, and socialization opportunities, a homeschool co-op can be a great way to supplement your child's homeschooling education.
Connecting With A Homeschool Co-Op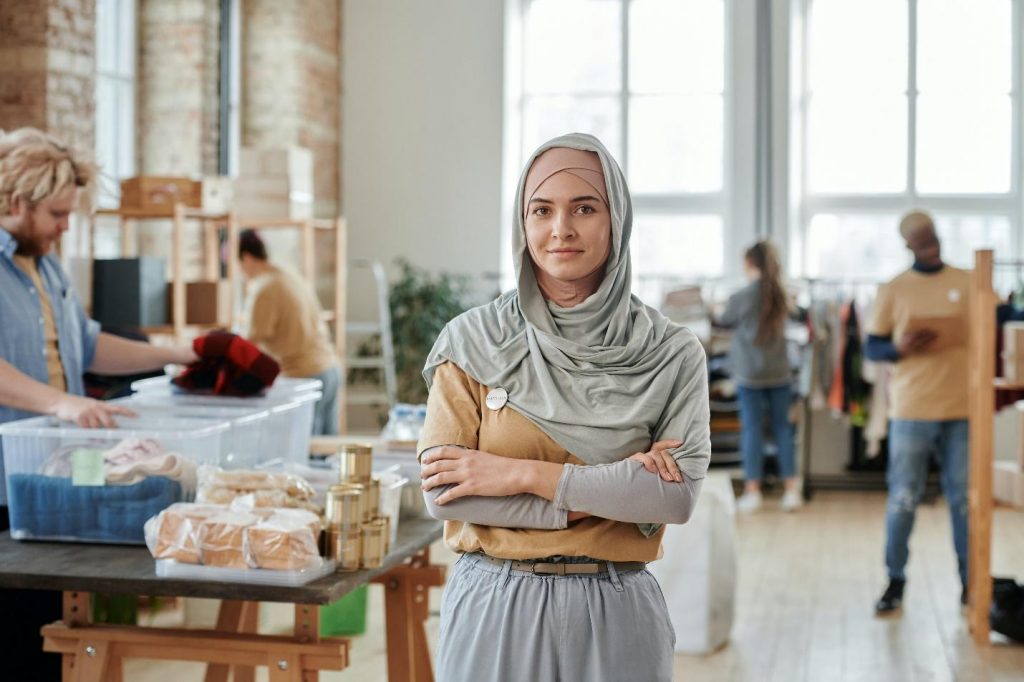 Once you pin down a homeschool cooperative you're interested in, the next step is joining. This process usually involves filling out a membership application and paying any required dues or fees.
Some co-ops also require new members to attend an orientation meeting or complete some other type of training. This helps to ensure that everyone understands the group's policies and procedures.
After joining, you'll be able to participate in all the activities and classes the co-op offers. This can include academic courses, field trips, sports teams, and more.
Consider a homeschool cooperative if you're looking for support, enrichment opportunities, or socialization for your child. But keep in mind that homeschool cooperatives can be expensive and time-consuming. Before joining, make sure to ask about the co-op's philosophy and policies to see if it's a good fit for your family.
Related Reading: 

Fantastic Summer Camp Kids Activities
Frequently Asked Questions (FAQs)
How do I homeschool my child if both parents work?
Homeschools are a flexible environment, and the schedules can be customized frequently, if required. However, if the children's parents are employed full-time and still want to homeschool their child, here are a few alternatives to plan your course;
Alternate shifts with your spouse
Enlist the help of relatives or hire reliable childcare
Use a curriculum that your children can do independently
Can my homeschool have a name?
Your homeschool is indeed a school, and you can name it whatever you want! A name for your homeschool will also help your child associate with a larger entity that will build confidence.