You can uncover new aspects of your child's personality with the right questions to ask kids. You can improve their sense of social emotional learning, language skills, and critical thinking abilities by asking the right questions at the right time.
In fact, some of the most fun questions to ask kids can help you strengthen your bond with them. You can create an environment of open conversation, free-thinking, and self-expression to help develop a self-aware child. You can also use positive affirmations for improving the confidence in kids.
Now that we've explored why open-ended questions are important to ask, let's check out the best ones that you can ask your kids. You can use these 50 questions to ask kids in a calm and introspective setting for maximum results.
Related Reading: 

Great Ice Breaker Questions for Kids to Ask Each Other
Fun questions to ask kids of all ages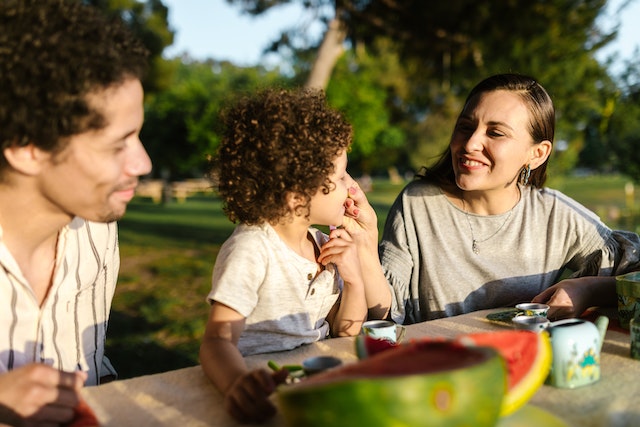 Here are some amazing open-ended questions for kids to answer. You can have children of any age respond to these funny and insightful random questions for kids in their own unique way. Remember to have them lead the way when it comes to choosing their responses.
SplashLearn: Most Comprehensive Learning Program for PreK-5

SplashLearn inspires lifelong curiosity with its game-based PreK-5 learning program loved by over 40 million children. With over 4,000 fun games and activities, it's the perfect balance of learning and play for your little one.
Try for free
1. What do you admire most about your parents?
You can get a sense of the nurturing attributes they prioritize.
2. Do you love Superman or Batman more? What are their responsibilities?
You can introduce concepts of heroism in daily lives.
3. What do you think life will be like in the year 3000?
You can question the divergent thinking in kids.
4. If you could choose a new name for yourself, what would it be? What would you like your friends to call you?
Kids can get goofy and silly with this one to get them to think out of the box.
5. Is there life on other planets? What would they look like?
You can focus more on the habitat, environment, ecosystem, etc. on other planets.
6. Are all animals the same? What are their differences?
You can relate this discussion to how all people have different strengths.
7. Who is your best friend? What makes them special?
You can get a sense of what qualities they find most admirable.
8. What would you change about the world if you could?
Kids can talk about how they view the world through their lens.
9. What's something you wished you knew how to do?
You can encourage your child to pursue new interests.
10. What's your most favorite thing about yourself?
You can instill self-confidence through introspection.
11. What's your favorite subject at school, and why?
You can have them talk in-depth about whether they like a certain teacher or a teaching strategy.
12. Do you like homeschooling? What do you like about homeschooling?
This is a great way to make the right changes if they don't like something.
13. Do you have a favorite outfit? Why do you like it so much?
You can talk about the importance of self-love and confidence in expression.
14. If you could create a magical world with new sets of rules, what would it look like?
You can talk about structures, agency, roles, etc.
15. Would you rather explore the mountains or visit the bottom of the ocean?
These types of exploratory questions to ask kids can be a great source of inspiration for them.
16. What's a type of profession that you would love to be a part of?
Future based questions to ask kids can help in charting their pathway in life.
17. What are you thankful for in your life?
You can talk about the importance of gratitude.
18. If you opened a new store, what would you sell in that store? How would you get customers?
You can kickstart a love for entrepreneurship with these types of questions.
19. If you could change one law of nature, what would it be? The ability to fly, swim, or run faster than lightning?
This is a great question to ask when your child wants to think freely.
20. How would you make a new friend at school for the first time?
You can get a sense of their social skills development.
Related Reading: 

Delightful Truth or Dare Questions for Kids to Promote Creative Thinking
Interesting questions you can ask toddlers and preschoolers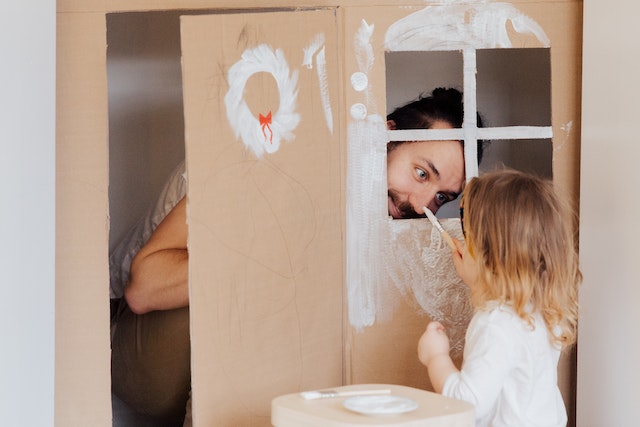 Some of the best questions to ask kids when they're young are the ones that are silly. These fun-filled and goofy questions to ask kids can be deeply impactful when they're just starting to explore their surroundings.
Toddlers and preschoolers can learn about how their own mind processes things beyond motor and kinesthetic skills. While they may respond in single sentences, you can use toys and props to help them introspect.
21. How does it feel when you're hugged?
The feeling of love can be explored in these types of questions to ask kids.
22. If you could create a brand-new toy, what would it look like?
Creative thinking and problem-solving questions are revealing on many levels.
23. What kind of a person do you want to be when you grow up?
The core skills your child finds most appealing can be explored here.
24. What was the coolest dream you've ever had?
These are some of the good questions for kids that revolve around introspection.
25. Is there a funny sound that you like or love?
You can introduce new sounds and experiences here.
26. Do you prefer going to the park or staying inside with your toys?
You can get a sense of what your child finds comforting.
27. Do you like it when people share their feelings with you?
Social skills can be checked through these open-ended questions to ask kids.
28. Who's a storybook or historical figure that you look up to?
You can get a sense of what qualities your child likes at an early age.
29. What's the one thing you'd like to do when you're an adult?
This can help you introduce them to new experiences that they crave.
30. What's your most and least favorite part about preschool?
You can explore why they like and dislike certain aspects about institutions.
Related Reading: 

Amazing Would You Rather Questions For Kids That are so Fun
Engage with a kindergartener by asking these interesting questions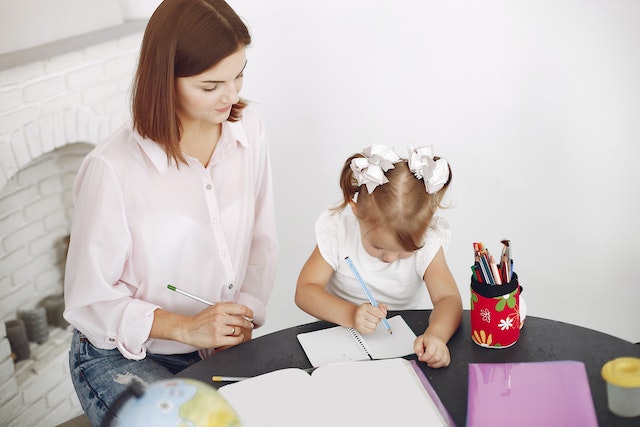 The best questions for kindergartners are the ones that revolve around their lives. You can frame questions in new and interesting ways, to help them think about their surroundings with introspection.
You can even use these open-ended questions to ask a 5 year old to have them think in different ways. Some of these questions can be personalized to help them reflect on an event or an action that they performed.
These random questions for kids can be some of the most fun ones that you can ask younger children to get them excited about the activity.
31. If you could talk to animals, what would you say?
You can have them act out a conversation with an animal, and their experiences through these fun questions to ask kindergarteners.
32. What's your favorite cartoon, book, or TV show?
You can ask them deeper questions about why they love that show.
33. What makes you smile?
A simple question that can be expanded in new ways.
34. If you could create a new color, what would it be?
Helping them use their creative thinking skills.
35. If you were a parent for a day, what rule would you add or remove?
You can get a sense of what aspects they respond to the most.
36. If you could go to any city in the world, real or pretend, where would you go?
This can help you gauge what kind of an environment they find interesting. E.g., colorful, stimulating, fun-filled, peaceful, etc.
37. What's your favorite time of the day?
You can understand why your child loves certain events.
38. What do you love about your friends?
You can understand how your child judges a character and friendship trait.
39. What makes you special?
This is a great way to know if your child is aware of their innate gifts.
40. What's the most important thing in the world to you?
You can get a sense of their priorities and areas of interest.
Related Reading: 

Fun Math Trivia Questions and Answers for Kids
You can ask these fun-filled questions to older kids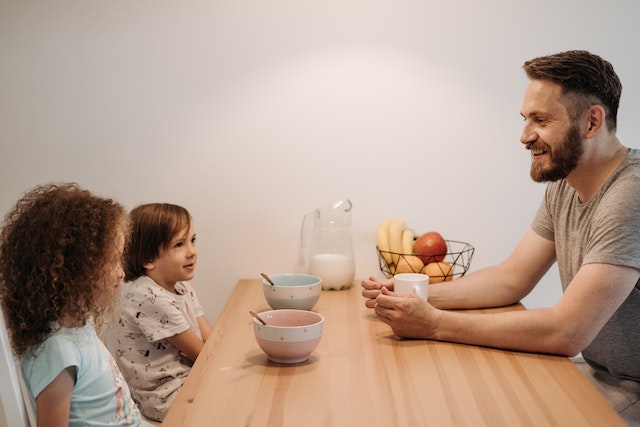 These are the questions to ask 3rd graders and older kids to bring in a sense of fun and excitement. These questions are designed to help your child frame responses in nuanced and creative ways.
You can also modify these question statements for kids that are much older and have them respond accordingly. These can be the questions to ask 6th graders, allowing your older child to think deeper about these fun-filled interesting questions.
41. What do you look forward to when you first wake up in the morning?
This can be focused on goals, routines, and wishes.
42. What makes you feel loved?
Introspective answers can help you understand your child's sense of self.
43. How do you express yourself?
You can understand your child's way of expression through art, sounds, actions, etc.
44. If you could design a new society, how would it look?
You can prompt them to get specific about different aspects, roles, and structures.
45. What's the best superpower to have as a superhero?
Getting a sense of what they prioritize can be important to know.
46. What makes you happy?
An important open-ended question that can help you understand and provide better.
47. If you could be your own boss for a day, what would your day look like?
Self-empowerment can be a great exercise in creative thinking.
48. What makes you feel thankful in life?
You can impart the right set of skills around gratitude and humility.
49. If you could make a new product to solve the problem of (x), what would it be?
You can introduce new problems such as cooling, transportation, making a new pencil, etc.
50. If a friend asked you to keep a secret, and another friend asked you to reveal it, then what would you do?
Getting a sense of their moral compass can be accomplished by this exercise.
Related Reading: 

Fascinating Trivia Questions for Kids
Why it is important to ask open-ended questions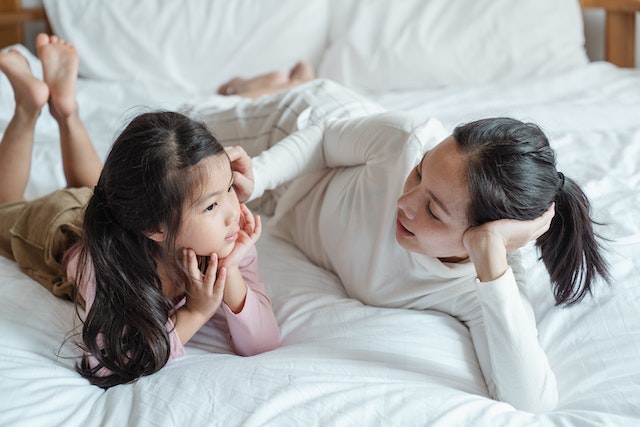 When it comes to parenting, there is a unidirectional flow of information and instructions where you ask your kids to do certain things or follow certain pathways. A bidirectional flow of information, which is when kids talk to you about certain tasks and objectives, can be achieved when you ask open-ended questions.
That why, through the right creative questions for kids, you can develop their innate sense of creative thinking, critical reasoning, and language construction. You can have them express their inner thoughts, feelings, and emotions without the pressure of messing up a phrase or a word.
In fact, the most interesting questions to ask kids can be so revealing that you get to learn something new about your kids. You can uncover a whole new world of experiences and new life lessons that your children are learning every day. You can also get a sense of where they are and what they want.
You're also able to develop their social skills, which is an added benefit of asking open-ended questions. Some of the best questions to ask children can spark a sense of conversation with them that can help them understand social cues, pauses, body language, etc.
There is also a greater boost to self-esteem and confidence when kids are asked about their opinions and thoughts regularly. You can encourage them to talk about their aspirations and desires from their life while getting them ready to engage in several diverse topics.
Related Reading: 

Best Riddles for Kids of all Grades (With Answers)!
Here's how you can ask open-ended questions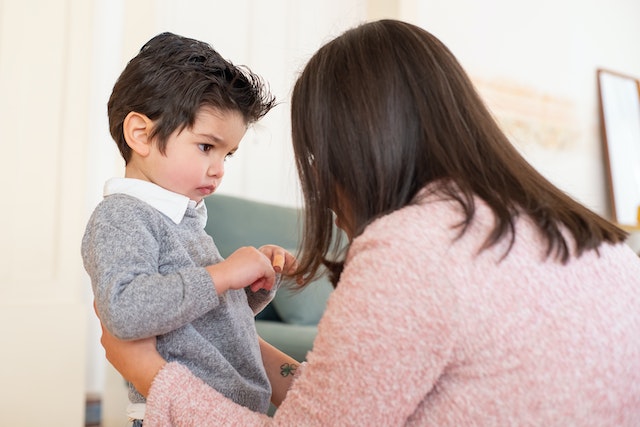 It's important to understand how to start asking open-ended questions to your children by following a step-by-step process.
1. You can start by preparing a set of questions that you need to ask them based on their age, grade, experiences, preferences, etc.
2. You can have them sit with you in a relaxed and composed manner, while bringing them different educational toys for kids.
3. You can initiate a casual dialog with them while talking about their day and what they learned at school.
4. You can then introduce the activity and set the right expectations in place in terms of responses.
5. The first question can be introduced, and you can ask them about what they feel about that question.
6. Encouraging them to come out of their shell with writing prompts for kids and words of encouragement will help significantly.
7. You can ask follow-up questions based on their responses, which can help you formulate more questions.
8. It's important to remember to ask questions that stroke their imagination. Open-ended questions that start with – "Imagine a world where…", or "What would you do if you…" are more impactful.
9. You can track their responses and openness in communicating.
10. Over a weekly period, you can check if their grammar, sentence structuring, and context determination is improving as a part of their overall social skills development.
11. You can continue to evolve questions as they age, making the activity more fun and exciting long-term.
By framing open-ended questions in a right way, you can get more enriching responses that drive conversations. Your kids can talk about new ways to solve problems and use out of the box thinking to come up with innovative responses.
These activities can become more interesting than watching TV passively, helping them maximize their free time through talking and thinking. You can also make it a group activity with siblings and friends of your children. This can help them interpret questions through the lenses of different kids.
Conclusion: Start asking some fun and interesting questions today!
The best part about asking open questions to your children is the feeling of joy they express when they talk about their feelings. You can also direct the conversation towards specific topics to strengthen their creative thinking and critical reasoning skills.
The right way to approach the activity is to have these questions ready before engaging in conversation, and to get them to open-up fully. You can have some follow-up questions and have them even draw out their thoughts using colors and paper. Good communication also strengthens the bond between parents and children, and this activity allows you to maximize the opportunity.
Frequently Asked Questions (FAQs)
Can I ask the same questions to a 3 year old and a 6 year old child?
You'll need to create different questions for kids of different age groups because of their age, maturity and unique early life experiences.
When do I ask these questions to my kids?
You can set out time specifically for these questions or have them be a part of another activity such as coloring or giving the painting ideas to kids.
How do I ask these questions if my child is distracted?
The best way to calm them down is to have them practice breathing exercises, mindfulness, and relaxed introspection.
How do I encourage my child to be more expressive when answering questions?
You can start by talking about your own responses to your questions to create an environment of open communication.