Homeschooling a 1st grader can be challenging and rewarding for parents in many ways. You can set the right schedule, routines, and habits while also having a set curriculum outlined at the beginning of the year.
You can also set the right learning objectives for a 1st grade homeschool curriculum so that you can focus on milestones for each month. A grade 1 home school subject list can also help in ensuring that you're covering the ground and providing the best learning experience for your young one.
When it comes to a first grade homeschool schedule, it's also important to keep things flexible. You don't want to overwhelm your child with lots of homework and tutoring sessions. Homeschooling a 1st grader requires you to understand what your child responds to, in terms of scheduling and academic time invested.
SplashLearn: Most Comprehensive Learning Program for PreK-5

SplashLearn inspires lifelong curiosity with its game-based PreK-5 learning program loved by over 40 million children. With over 4,000 fun games and activities, it's the perfect balance of learning and play for your little one.
Try for free
Homeschooling a first grader? Check out our homeschooling program to teach your kid in an organised way without hassle!
Introduction To Homeschooling First Graders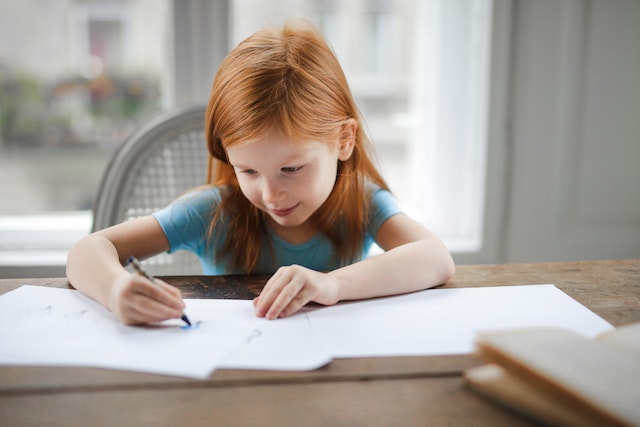 The transition from kindergarten to 1st grade can be easier for parents to manage, as children have already established a sense of what learning, homework, and worksheets are. You can talk to them about what they enjoyed most about learning and prepare a comprehensive grade 1 curriculum based on what works.
One of the most important aspects of homeschooling a 1st grader is to use different strategies of teaching. You can use books, online videos, tools, and worksheets, to make lessons more multi-dimensional. You can also have them decide what subject they'd like to start exploring first when you begin to outline your lesson plan.
In fact, the best homeschool curriculum for 1st grade is the one that your child responds to the most. You need to be flexible when preparing a curriculum so that your child learns things faster. The more roadblocks in the way, such as long daily sessions, overreliance on books, and rigidity in teaching, the lesser will be the effectiveness of teaching methods.
Related Reading: 

Helpful Homeschooling Resources for Parents
How To Make the Right Schedule for First Graders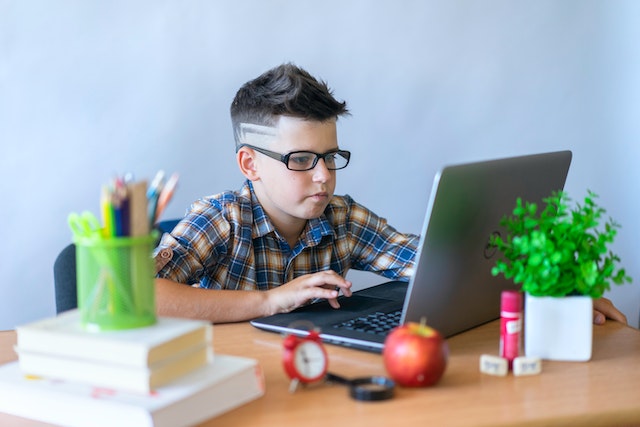 Preparing an ideal schedule will be another important step in the pathway to homeschooling a 1st grader. You'll need to understand what type of schedule your children respond to for it to be sustainable in the long run. You can either focus on 2–3-hour long sessions or lessons that are split in half-hour blocks.
You can also talk to your kids about whether they want to study different subjects each day or focus on a single subject every day. They can also pick and choose 2-3 subjects that they love to start their week with as well. Homeschooling a 1st grader can be made more streamlined with the right learning schedule.
When looking at how to homeschool first graders, the best way to start the program is with a concrete schedule. You can have them start the school day at a fixed time, say around 10 or 11 AM, and keep them engaged till about 3 PM. This can help you maximize their attention spans and keep them interested in learning.
Related Reading: 

Pros and Cons of Homeschooling a Child: Advantages & Disadvantages
Subjects Taught in 1st Grade Homeschooling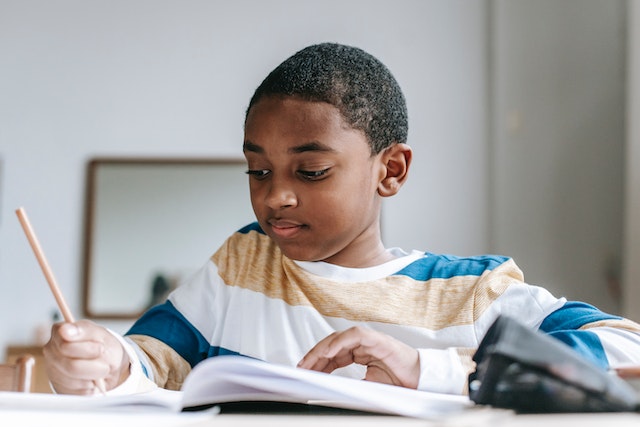 You should look at your local state laws about homeschooling curriculums, as well as the minimum requirements mandated. This can help you ensure that you're not missing any essential subjects that you may forget about as the year progresses.
In fact, one of the best tips for homeschooling first graders is to get a complete subject guide list. This can help you prepare your young ones to excel in any curriculum while also being naturally curious about the world around them.
Mathematics
Math is one of the most important subjects that all first graders should learn about. You can focus on addition, subtraction, and the logic behind the manipulation of numbers. Place value, skipping counting, time, shapes, geometry, and the basic identification of multiplication, should be prioritized in the lesson plan.
Reading & writing
Uppercase, lowercase, capital letters, punctuation, storytelling, and developing words, need to be focused on further in the 1st grade. You can teach your kids about more complex words and how to decode them. Both reading and writing will be vital subjects that you need to emphasize in the first-grade homeschooling curriculum.
Science
Science is one of the most critical subjects for a 1st grader because of the foundation that it sets for learning. Through scientific exploration at an early age, your little ones can boost their understanding of the natural world. You can teach them early learning concepts such as plants, insects, birds, weather, etc.
Social studies
Within the social studies curriculum, you will need to focus on core topics such as civilizations, neighborhoods, and communities. You can talk about the role of the individual within the larger communal context. You can also focus on history and geography through the lens of culture, exploration, and community.
Fine arts
Painting, coloring, crafting, and drawing for kids will help in improving their creative skills. You should also focus on music appreciation, foundational theories, singing alphabet songs etc. These can help develop a stronger love for creative expressions that can blend into other subjects.
First Grade Learning Objectives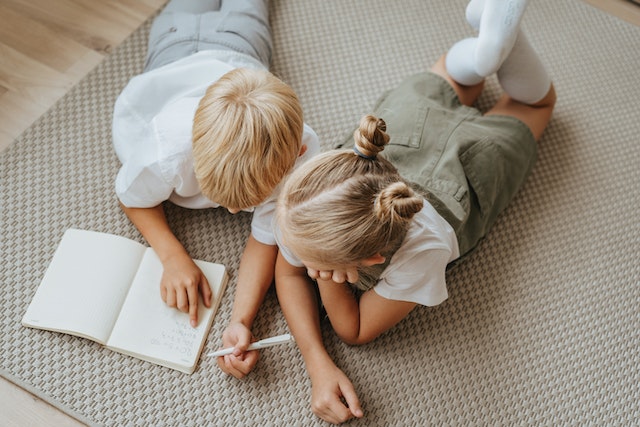 First grade learning objectives will be vital to identify so that you're aware of what subjects and topics you need to teach. You can also refine your lesson plan based on the priority of learning objectives. This can help you enhance your overall approach to teaching as well, based on the types of learning goals you need to target when homeschooling a 1st grader.
Mathematics
Kids should be able to use addition and subtraction, and to understand algebraic equations. Reading, writing, and counting to 130 will be important for little ones to master. Clock reading, measurement, time, geometrical shapes, and identifying conversions will be vital learning goals for parents of 1st graders.
Reading & writing
In terms of reading and writing, there are specific goals that you should aim for. These include reading and reciting stories, comprehension strategies, using word parts, sound associations, and sight words. Your kids should also be able to write about familiar topics within a structured framework.
Science
You should focus on properties, attributes and measurement of different types of objects. Concepts such as weight, dimensions, and volume should feel intuitive to 1st graders. They should also understand living and non-living objects, planets, stars, seasonal changes, and other scientific phenomena.
Social studies
Your 1st grader should learn about cardinal directions, maps, basic symbols, exploration of the world, and capitals. Learning goals for presidents, historical events, major battles, and other critical areas should also be established.
Fine arts
Your child should have a stronger grasp of fine and gross motor skills, as well as differentiate between different notes, types of music, and art styles. They should also be able to collaborate on art projects while strengthening object recognition, emulation, and coloring skills.
Reading List for First Grade Homeschooling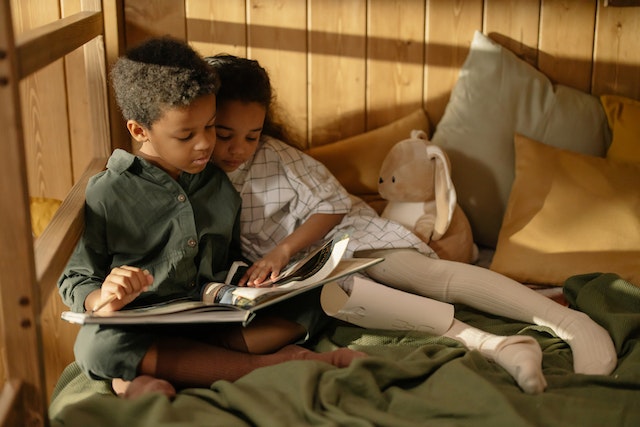 Some of the best books out there can help your child improve their reading and writing capabilities. These books are also vital to nourishing the inner curiousness that helps them learn new things laterally. It's also important to get the right first grade homeschool books for your child so that they're more informed about the world around them.
You can also focus on implementing a wide range of books so that your child can inculcate the right reading habits. They can start with books that they love and go on to read books about different subject areas.
1. Hide! by Steve Henry
2. Meet Yasmin! by Saadia Faruqi
3. A Mammal Is an Animal by Lizzy Rockwell
4. King & Kayla and the Case of the Missing Dog Treats by Dori Hillestad Butler
5. Mr. Putter & Tabby Turn the Page by Cynthia Rylant
6. If I Built a Car by Chris Van Dusen
7. Chicken Said "Cluck!" by Judyann Ackerman Grant
8. The Girl Who Never Made Mistakes by Mark Pett
9. My Kite Is Stuck! And Other Stories by Salina Yoon
10. The Meanest Birthday Girl by Josh Schneider
11. My Lucky Day by Keiko Kasza
12. I Want to Be a Doctor by Laura Driscoll
Related Reading: 

What is a Homeschool Co-op?
Encourage Your 1st Grader To Read More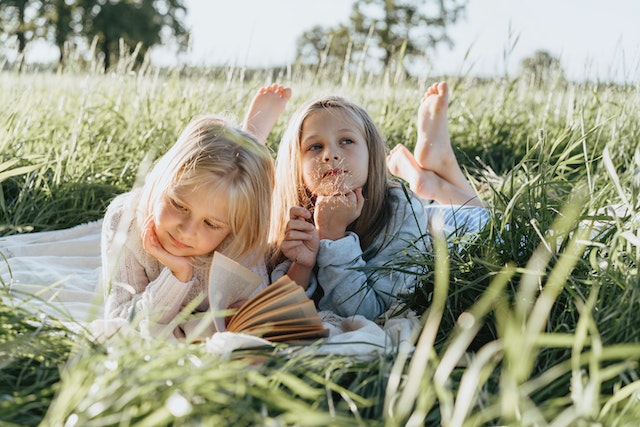 You can encourage reading through a range of techniques and routine-based strategies to help your child excel. They can be encouraged to read about new areas with the right foundational skills of reading and writing. Through phonetics, sight words, sentence construction, and other skills, they can feel empowered to read by themselves.
You can also help your child develop a love for reading by reading along with them. You can choose a book about dinosaurs, airplanes, horses, or anything that your child loves, and have them take over certain chapters. You can even roleplay while portraying as some of the characters in the books.
For kids that don't enjoy reading just yet, you can focus on picture books. Picture books help kids practice reading in a slow and self-driven environment. They can read along to their favorite books while being amazed by the rich artistic expressions serving as visual treats.
You can also help your child read by following along with online videos. They can read poems, watch animated cartoons, or other forms of online media and read along with the narrative. This helps them learn how to read better if they aren't receptive to storybook reading sessions.
Best Homeschooling Tips and Strategies!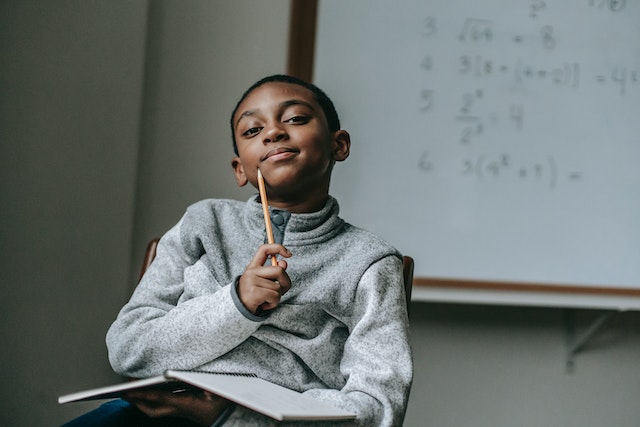 There are many tips that you can follow to streamline how you homeschool your first grader. These tips for homeschooling first graders involve things that you can start doing from the first day of homeschooling.
You can also plan out the academic year better when you have access to the best tips and strategies to help your child learn better.
1. Using educational toys, props, puzzles, and other ways of learning can introduce multidimensional learning.
2. One of the most critical tips is to incorporate hands-on activities and events.
3. It's important to start with subjects or topics that your child wants to explore organically.
4. You should set out the right learning objectives and goals prior to starting the homeschool year.
6. Introducing the right first grade homeschool activities can also help significantly as kids get an opportunity to learn outside the homeschool setup.
7. The right reading materials, online teaching tools, and books will help your child develop a love for the subject.
8. You should take multiple breaks so that your child isn't overwhelmed with the curriculum.
9. Incorporating scheduled time for reading is key.
10. You should also focus on adding field trips to your child's learning plan.
Related Reading: 

How to Select a Homeschooling Curriculum
How To Assess Readiness for 1st Grade Homeschooling?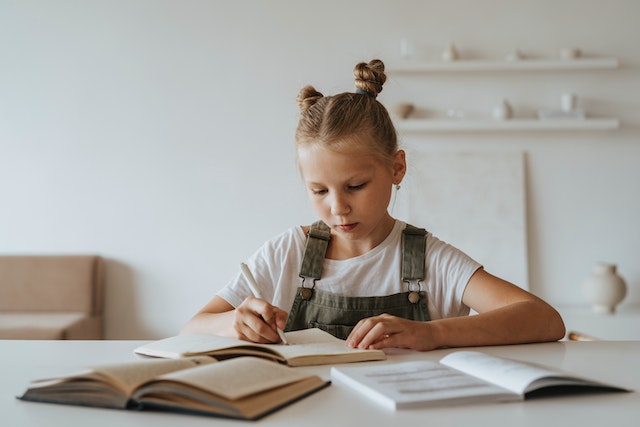 There are several ways through which you can assess your child's readiness for the first grade. You should focus on how much information they have retained over time. If they easily forget the foundational skills such as vowels, phonics, sight words, etc., then you need to refresh their memory prior to starting 1st grade.
They should also have been comfortable with the curriculum of kindergarten, allowing them to build upon what they've learned over time. This can help them overcome some of the challenges that 1st grade will bring, as they've already been accustomed to a routine and a schedule.
One of the main ways through which you can check for readiness is to prepare a mini quiz. You can ask them about all the things they've learned about in kindergarten as well as introduce new questions in addition, subtraction, sight words, etc,. to check for eagerness to learn.
Best Homeschool Schedule for a 1st Grader?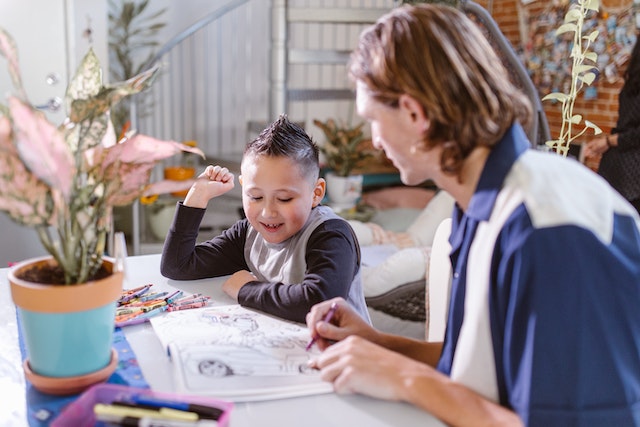 Routines are vital to develop a sense of consistency and reliability. You can track your child's performance over time when you have a set routine in place. You can also improve their productivity and allow them free time to have fun within a specific timeframe.
Kids also end up thriving more when they have a loving parent who designs a flexible schedule. They can keep their minds actively engaged and help you also prepare them for 1st grade. It's important to maintain the schedule and routine even when you're on a break from the school year.
10:00 am – Language arts (reading, writing, grammar, etc.)
10:30 am – Math
11:00 am – Break
11:30 am – Science
12:00 pm – Language arts
12:30 pm – Social studies
1:00 pm – Break
1:30 pm – Creative arts
Conclusion
First grade can be a challenging year in any child's life, which is why it is important to start the academic year with the right approach. You can use these amazing homeschooling strategies, routines, schedules, and curriculum to help make the entire process that much more streamlined.
You can also develop your own style of teaching, routines, and approach by experimenting with different strategies. You want to get the best of what your child responds to the most, as well as what's necessary for your child to excel.
Frequently Asked Questions (FAQs)
What homeschool curriculum is best for 1st grade?
It's important to try different methodologies and routines to help your child pick up the topics covered in 1st grade organically.
How do you make a 1st grade program?
It is critical to start with a set schedule, lesson plan, learning objective list, and state law requirements list.
How do you make kids excited for 1st grade homeschooling?
You can introduce new subjects and new ways of teaching, along with adding multiple breaks in the middle.
What's the first thing you should teach to kids in 1st grade?
You should start with writing and reading as some of the first things you should teach a 1st grader.