The second grade is a monumental stepping stone towards learning more advanced concepts, which is why it is important to provide the right learning infrastructure at this stage. Homeschooling a 2nd grader can be made much smoother with the right philosophy of teaching and routine setting.
You can remain flexible in your schedule, lesson plan, and subject list while still complying with minimal requirements. You can also use different props, instruments, and educational toys for kids to make learning more fun for second graders.
Using this guide, you'll be better prepared to handle the complexities that come with homeschooling a 2nd grader and manage the challenges that arise when learning more advanced materials.
SplashLearn: Most Comprehensive Learning Program for PreK-5

SplashLearn inspires lifelong curiosity with its game-based PreK-5 learning program loved by over 40 million children. With over 4,000 fun games and activities, it's the perfect balance of learning and play for your little one.
Try for free
Let's have a look at our homeschooling program for kids without missing anything!
Introduction To Homeschooling Second Graders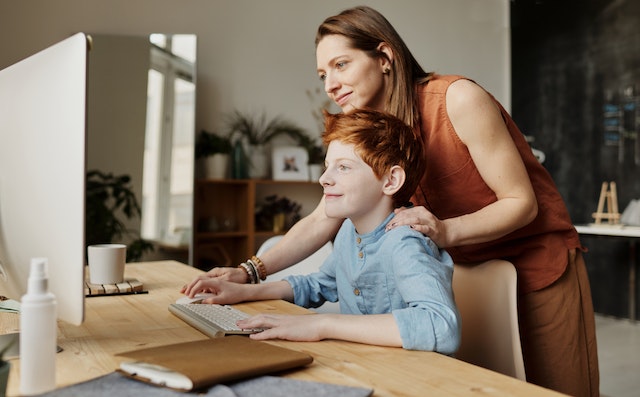 Homeschooling a 2nd grader can be challenging in terms of setting the right routines, schedules, plans and outlines for the school year. Your child may want to explore new subjects outside of the curriculum, in which case you may need to be more flexible.
You may need to create a dynamic 2nd grade homeschool curriculum that complies with local state regulations and encourages your child to explore further. Homeschooling a second grader can also be an enriching experience for parents as they navigate the world of building on a foundation of skills.
You can also incorporate a mix of second grade homeschool activities and field trips, allowing your children to learn in multifaceted ways. You will also be amazed at how quickly they progress in the second grade, which is why it is important to continue supporting them with the right material.
Related Reading: 

Helpful Homeschooling Resources for Parents
How To Make the Right Schedule for Second Graders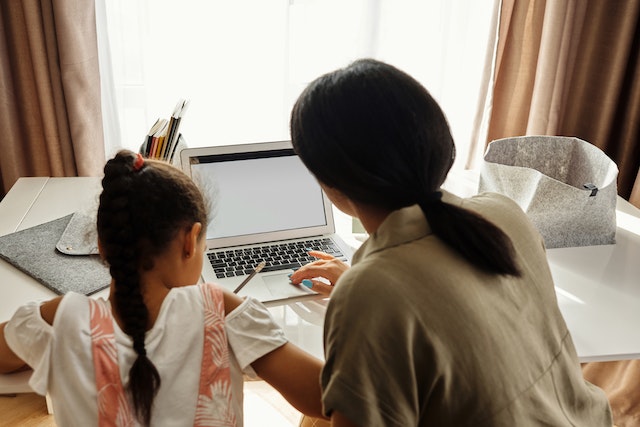 One of the most important things when it comes to teaching second grade at home is to set the right schedule. You need to focus on expanding the duration of teaching by an hour or so to get a sense of how they deal with additional material. Homeschooling a 2nd grader can be streamlined with the right schedule.
By going from 2-3 hour sessions to 3.5 hour daily sessions 4-5 days a week, you can instill the right work ethic and early learning skills. You can also include different learning styles within that expanded time frame, which can include learning through music, toys, online videos, and educational teaching tools.
The right schedule also needs to be flexible enough to incorporate different events, sick days, and days when your child doesn't feel like learning. You can cover up the pending subjects on weekdays, which is one of the best ways to approach a homeschooling schedule for a second grader.
The best second grade homeschool schedule needs to also incorporate time for hobbies and physical education. You can focus on meditation, yoga, active outdoor time and workout for kids within outlined timeframes.
Related Reading: 

Pros and Cons of Homeschooling a Child
Subjects Taught in 2nd Grade Homeschooling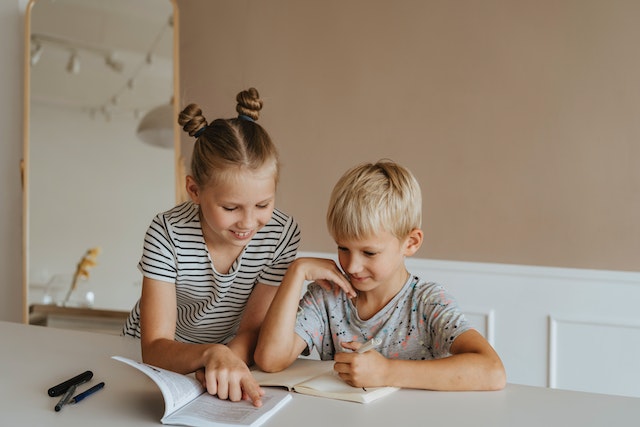 Now that we've developed a robust schedule for our children, it is time to look at what subjects are required to be taught in the second grade. When homeschooling a 2nd grader, it is important to start with subjects that they have a natural inclination towards, whether that's math, engineering, science, ELA, or reading.
Mathematics
In terms of the math program, you need to focus on the core subjects that create the foundation for advanced learning. These include number sense, measurement, fractions, geometry, and calculations. You can explore new topics within these categories in math and get a sense of what your child responds to the best.
Reading & writing
Concepts such as phonemic awareness, fluency, comprehension, and vocabulary development are key to the second grade homeschool curriculum. You need to teach your children about clarity in speaking, using the correct pronunciations and phrase comprehension techniques. You should also focus on listening and speaking skills.
Science
The science curriculum needs to dive deeper into biology, chemistry, and physics, allowing your children to explore scientific principles. Animal life, plant life, natural studies, and physical studies will form the basis of the 2nd grade science curriculum.
Social studies
In the second grade, the social studies curriculum focuses on diversity, heritage, and history of the US and the global perspective. You can also teach your children about the importance of community, culture, and tradition and empower them to explore historical events through self-learning.
Fine arts
Making robots, using clay, understanding the basics of sketching and creating easy painting for kids are impactful skills that all 2nd graders need to learn. You can teach them these skills through various strategies that can help them improve their creativity and problem-solving.
Second Grade Learning Objectives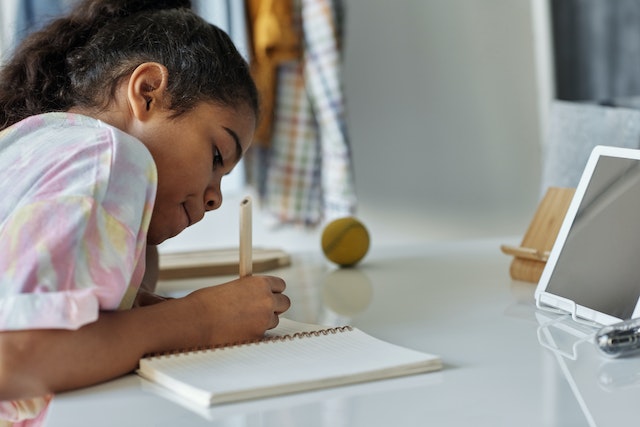 Setting the right objectives and learning experiences for young ones can be important when teaching them at home. This is so that you're preparing them for school while not limiting their thirst for learning within a set curriculum. The best homeschool curriculum for 2nd grade requires the right learning goals.
You can also start introducing 3rd grade subject material as a part of the 2nd grade homeschooling curriculum if your child is curious about diving deeper into addition, subtraction, sight words, etc. Let's visit the main learning objectives for 2nd grade by reviewing them by subject area.
Mathematics
Concepts such as place value, addition/subtraction to 50, solving word problems and multiplication tables till 6X should be mastered by the end of the year. You should also teach your kids about graphical representation, shape dimension calculations, angles, fractions, and conversions.
Reading & writing
You should focus on long vowels, compound words, contractions, synonyms, and basic spellings. They should be able to spell single-syllable words, with shorter terms included as well. They should also understand short subjects and predicates when writing while also being able to compose short-form stories.
Science
Kids should be aware of hibernation, animal facts & characteristics, and understand fossils, scientific methods, weather and other phenomena. They should have a basic understanding of biology, chemistry and physics through different foundational methods and skill development strategies.
Social studies
Biographies, historical timelines, major events, map identification, and other local and global scenarios should be familiar to your 2nd grader. When homeschooling a 2nd grader, it is important to teach them about history and geography from a local perspective, especially about events in their own city.
Fine arts
Your young ones should be adept at more precise artistic expressions when using scissors, glue, paint, and other forms of stationery. They should be able to emulate different objects, people and events with better accuracy. They should also be able to start learning the basics of some instruments.
Related Reading: 

What is a Homeschool Co-op?
Important Reading List for Second Grade Homeschooling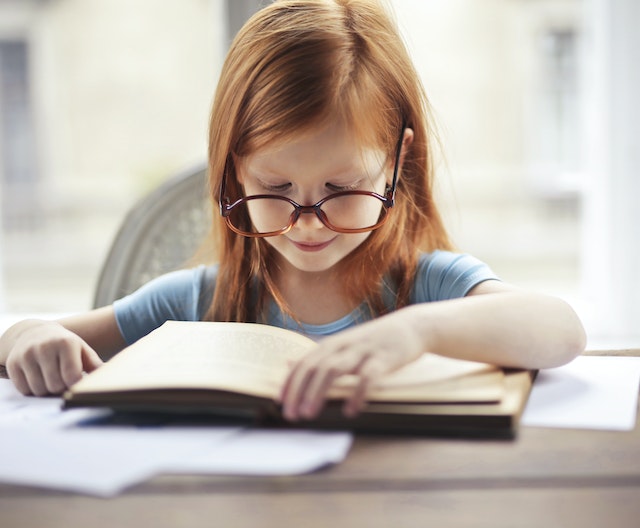 Books can have a major impact on how a child develops their love for reading. That's why it's important to start with the right types of books across relevant genres. They can start reading fiction, biographies, geographical travel, and other interesting types of books that are ideal for a 2nd grade reading level. The right second grade homeschool books can transform the way they learn long-term.
1. Julian, Secret Agent by Ann Cameron
2. Magic Tree House: Merlin Mission by Mary Pope Osborne
3. Rainbow Magic Series by Daisy Meadows
4. An Elephant in the Garden by Michael Morpurgo
5. Potato: A Tale from the Great Depression by Kate Lied
6. Ten Ways to Hear Snow by Cathy Camper
7. Your Name is a Song by Jamilah Thompkins-Bigelow
8. Khalil and Mr. Hagerty and the Backyard Treasures by Tricia Springstubb
9. The Magical Animal Adoption Agency, Clover's Luck by Kalli George
10. Norman: One Amazing Goldfish! by Kelly Bennett
How To Encourage a 2nd Grader To Read More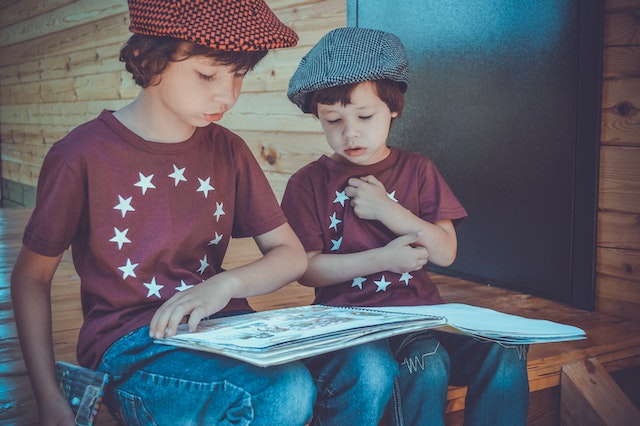 Reading is a complex form of communication, which is why it is important to encourage kids to read at an early age. You can start with a range of books that appeal to them the most. With second graders being more advanced than first graders, it is important to get books that appeal to them.
You can also search for the right reading levels for them and use distinct genres to keep them engaged. This can help in empowering them to read individually, as they explore more about subjects they love, such as ponies, bridge-building, rocket ships, superheroes, etc.
You can encourage reading by crafting out half an hour a day to let them read anything they enjoy. You can introduce comic books, stories, tales, and historical texts, to help them get a sense of different forms of expressions within language.
A critical part of any 2nd grade homeschooling program is the ability to read effectively. They'll be able to solve word problems, math calculations, and complex challenges when they understand the questions fully.
Related Reading: 

How to Select a Homeschooling Curriculum
Best Homeschooling Tips for 2nd Grade!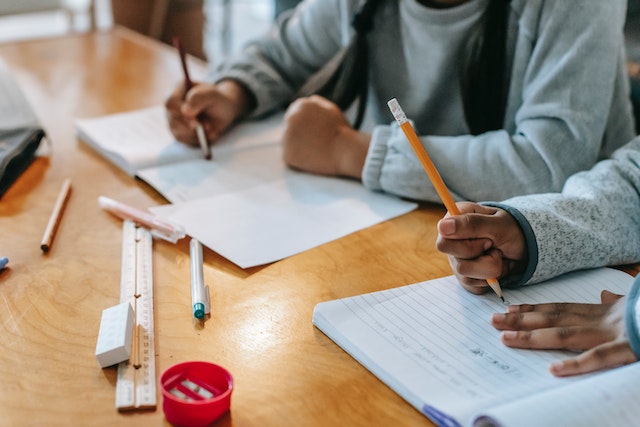 There are a handful of tips for homeschooling second graders, which can be immensely helpful when teaching young ones. When looking for how to homeschool second graders, these strategies can help you get started.
1. Using different types of educational tools, content, and reading materials can help significantly.
2. You should focus on introducing activities and in-person visits to different museums, galleries, and monuments.
3. You need to emphasize the importance of reading and writing using different methods and tools.
4. It's important to introduce lots of breaks that involve active play and fun.
5. You can have your kids answer tests weekly to get a sense of how much they've retained.
6. Using physical objects when talking about geometry and shapes will help them learn visually.
7. You should involve yourself deeper during the first few weeks of teaching new subjects.
8. Getting flexible with your curriculum will benefit them significantly.
How To Assess Readiness for 2nd Grade Homeschooling?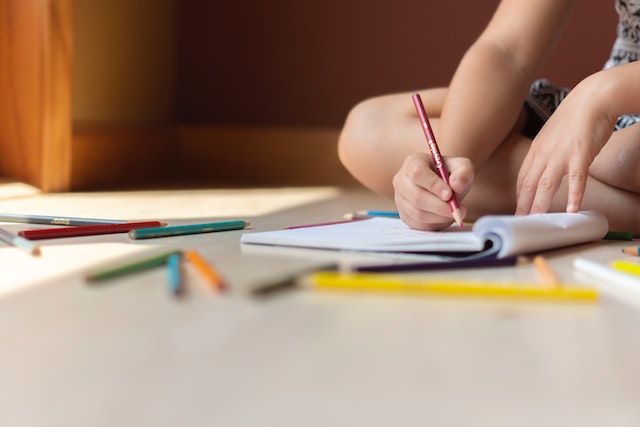 Assessing readiness is one of the most important tasks that you'll need to perform prior to starting 2nd grade. This includes conducting a quiz about grade 1 subjects, checking for reading & writing skills, analysing the worksheets performance and gauging enthusiasm for learning as well.
You can also get a better sense of readiness by having conversations with your child as well. You can talk to them about what they loved about learning, what tools worked best, and what subjects they'd like to learn more about.
You can try group study sessions, one-subject one-day methods, and online-offline studying strategies to know what works best for your child. You can use a hybrid of these approaches for grade 2, allowing your child to start organically retaining information from day 1.
Orton-Gillingham Method in Homeschooling?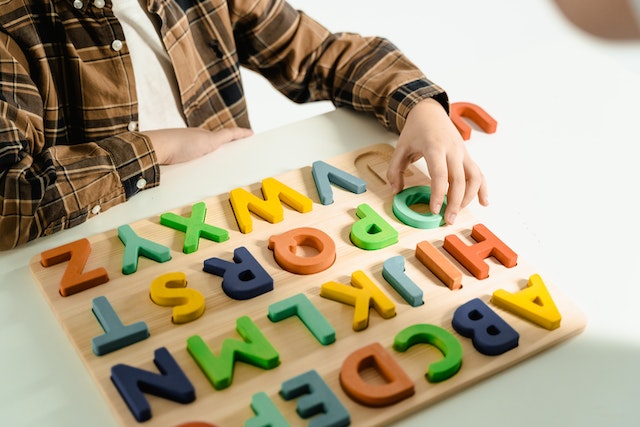 Yes, when it comes to reading efficiency and proficiency with writing, you can use the Orton-Gillingham method to teach your kids. This can help in the case where your child doesn't respond to traditional methods of learning and requires special assistance and attention.
You can emphasize the connection between letters and sounds to help kids learn about reading and writing better. They can see phrases at the word level, and sound them out to help them fully grasp what they're learning. This is a great way to teach kids with dyslexia and other reading issues.
You can also improve reading in visual, auditory, and tactile learners by using methods that go beyond traditional practices. You can use audiobooks, videos, activity sheets, and movement guides to help your child learn reading and writing better.
Second Grade Homeschool Routine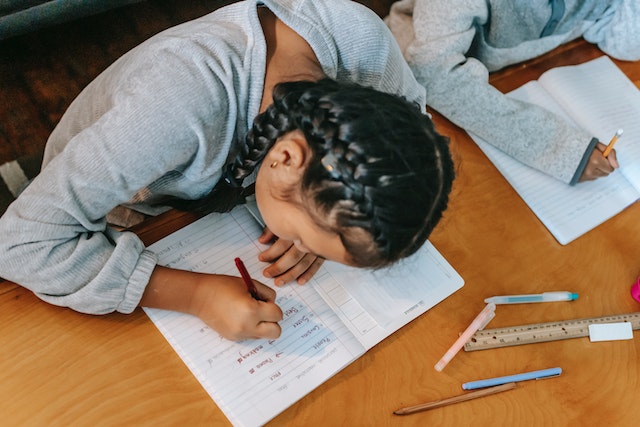 Setting the right routine can help your second grader excel in a structured environment. This enables them to be highly productive and have fun at the same time. Your kids will recognize when it's time to play and study while also realizing that they need to cover different subjects each day.
You can even structure the routine based on when they are most actively engaged. Sometimes kids will retain more information during the mornings, while other times they prefer studying certain subjects during the afternoons.
9:30 am – Math
10:30 am – Reading
11:30 am – Writing
12:00 pm – Lunch
12:30 pm – Science
1:30 pm – Social studies
2:30 pm – Break
You can also introduce multiple breaks in the middle of the day if your child prefers going outside for an hour or so between subjects.
Conclusion
With the routine set, the schedule designed, and the curriculum outlined, you are now ready to start 2nd grade homeschooling. Through this, you can empower your children to learn about different subjects in ways that are most comfortable to them.
You can use different tools, toys, props, books, online tools and videos to help them learn about math, science, reading, writing, speaking, and creative expressions. You can enrich their lives with the right reading list and give them the tools to learn independently.
Frequently Asked Questions (FAQs)
What homeschool curriculum is best for 2nd grade?
You should focus on the fundamental subjects for 2nd grade, while also ensuring that you're diversifying books, reading materials, and tools.
How do you make a 2nd grade program?
The most important thing when it comes to designing a 2nd grade program is to get a sense of what your child responds to the most. You can add activities, worksheets, and breaks to make it more engaging.
How do you make kids excited for 2nd grade homeschooling?
As kids get older, it is important to try different methods of teaching to get them excited about the subjects.
What's the first thing you should teach to kids in 2nd grade?
A second grader needs to improve their reading and speaking capabilities with the right pronunciation and phrase comprehension.