When looking for the best ways on how to homeschool kindergarten kids, it is important to reflect on what's best for them. You can leverage the necessary teaching tools to help them grow while giving them the right principles for an early foundation.
Kindergarten is also an excellent time to begin homeschooling, as you can mold their early work ethic, habits, and schedules. You can focus on a 365-day schooling experience while customizing the curriculum to fit their learning style.
In fact, the root of the word "kindergarten" focuses on nourishing the minds of young ones like a plant in a garden. It is important to provide them the right skills, opportunities, and infrastructure to help them grow organically.
SplashLearn: Most Comprehensive Learning Program for PreK-5

SplashLearn inspires lifelong curiosity with its game-based PreK-5 learning program loved by over 40 million children. With over 4,000 fun games and activities, it's the perfect balance of learning and play for your little one.
Try for free
Let's have a look at our homeschooling program for kids without missing anything!
Introduction To Homeschooling Kindergarten Kids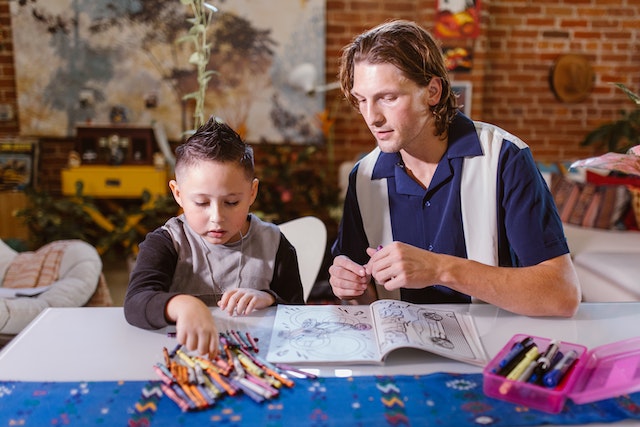 One of the most important aspects of homeschooling kindergarteners is to look at your local state requirements. This can help you set a foundation for what subjects, lessons, and skills to impart to your children. You can create a lesson plan and a vision for the school year.
You can also focus on starting early with some basic language, math and social sciences skills to engage them. You can stock up on some educational toys, books, and props that can help you teach different subjects easily.
You'll also get a sense of what your child responds to the best. Different teaching trategies can be used when homeschooling, whether that be through book reading or direct instructions. You can also use online videos and animations to help kids visually learn about new subjects.
You're also trying to understand your children's strengths and weaknesses, in which case you can start the school year with subjects they love. If they also enjoy talking about animals or plants, you can use metaphors and examples about those passion subjects when teaching math in a fun way.
Related Reading: 

Helpful Homeschooling Resources for Parents
How To Make the Right Schedule for Kindergarten Homeschooling
The right way to approach scheduling for a homeschooled child is to keep things flexible. You want to balance timing and teaching duration to make the lessons impactful. You also want your child to remember the lesson after it has been taught. Retention is key when it comes to homeschooling for kindergarten kids.
You don't want to push past the 2-3 hours a day limit of attention span and engagement while also limiting teaching to around 4 days a week. You can schedule the time spent into learning into different splits or have your child power through a 3-hour lesson plan based on their preference.
You can also break up a lesson plan based on different subjects. You can focus on teaching math on Monday, science on Tuesday, language on Thursday, while giving Wednesday as a holiday. Alternatively, you can focus on Friday, Saturday, and Sunday, being off days, based on your schedule and homeschooling flexibility.
Related Reading: 

Pros and Cons of Homeschooling a Child
What Subjects Are Taught in a Homeschool Kindergarten Curriculum?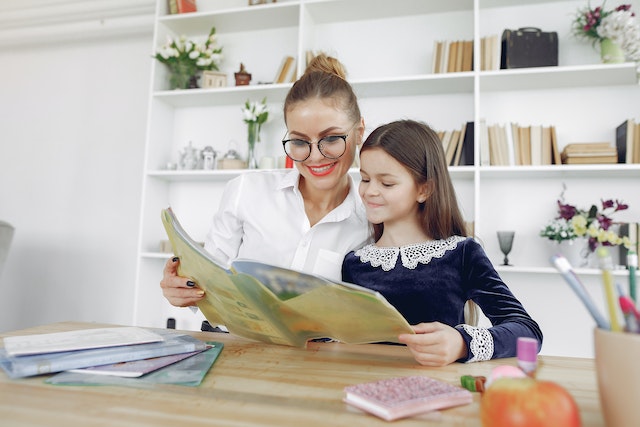 It's important to get a sense of what subjects get taught in kindergarten so that you can structure your lesson plan around them. There are 5-6 major subjects that you should focus on while creating your homeschool kindergarten lesson plan. These kindergarten homeschool subjects can also be taught using a range of educational tools.
Reading & writing
When it comes to homeschool kindergarten lesson plans, emphasize the importance of structured reading and writing. You need your little one to be able to strengthen their skills throughout the homeschool year. For better engagement in reading and writing, you can intorduce your kids with the reading games and writing games.
Mathematics
Math is probably one of the most important subjects in kindergarten, as it empowers kids to explore the world around them empirically. You can focus on counting, number theory, digits, and other foundational mathematics coursework.
Science
In terms of science, you can start with the types of weather, seasons, senses, animal and plant kingdom, etc. These concepts can help kids know more about the world and analyze different objects and things based on their characteristics.
Social studies
You can teach your children the foundational skills to help them develop their curiosity for geography, history, etc. You can focus on teaching your kids about their cities, maps, geographical events, and other relevant topics.
Social skills
Understanding how to communicate with others is a valuable soft-skill that should be taught to kids across the board. You can also focus on imparting the right values of sharing, identifying feelings, empathy and taking turns.
Arts expression
You can help your kids express themselves better through artistic capabilities and feats. They can focus on their drawing, coloring, arts skills & craft for kids to help them strengthen their motor skills, creative expression skills, etc.
Physical education
Physical education or PE is a critical part of any homeschool kindergarten curriculum. Ensure that your children are getting adequate exercise and can strengthen their coordination skills with the right exercises.
Related Reading: 

What is a Homeschool Co-op?
Defining the Right Kindergarten Learning Objectives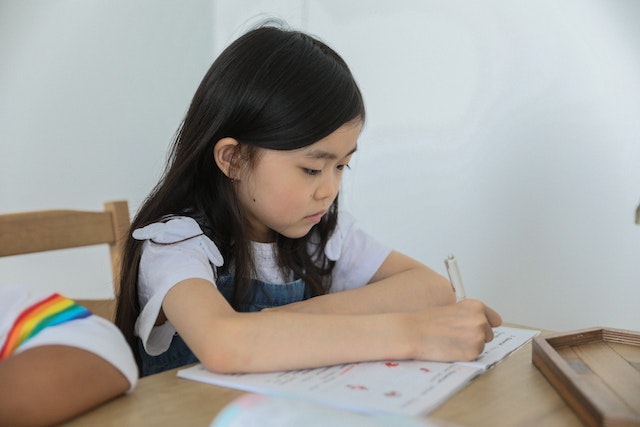 The best way to structure a homeschool kindergarten curriculum is to focus on the learning objectives. You can set the right foundation for your school year and improve collaborative results through structured learning.
While there are specific subject-based learning objectives, it is also important to focus on general learning objectives as well. These can help you stay on course through different times in the year and help you assess how well your child can grasp concepts.
Reading & writing
In terms of reading and writing, the ability to understand different parts of a book, identify uppercase and lowercase letters and grasp phonetics is key. Kindergarteners should also be able to write legibly and understand sight words.
Mathematics
When it comes to math, your child should be able to read numbers from 0-100, be adept at counting, compare and order numbers, etc. They should also be able to perform basic computations by the end of the year. Recognizing and analyzing shapes is another core objective.
Science
Kids should be able to sort objects, describe weather, understand differences between living & non-living objects and make accurate observations. Kids should also be able to identify sources of heat and light and external parts of a range of plants & animals.
Social studies
Kindergarten homeschooling objectives should include understanding goods and services, recognizing maps, identifying basic landforms, and contrast the present and past. A homeschool for kindergarten learning objective should include essential social studies skills.
General capabilities
In terms of general capabilities and overall skills, your child should display personal growth and development. They should also be able to follow directions with ease, while being a good listener. They should be comfortable with a range of gross and fine motor skills as well.
Related Reading: 

How to Select a Homeschooling Curriculum
10 Important Reading List for Kindergarten Homeschooling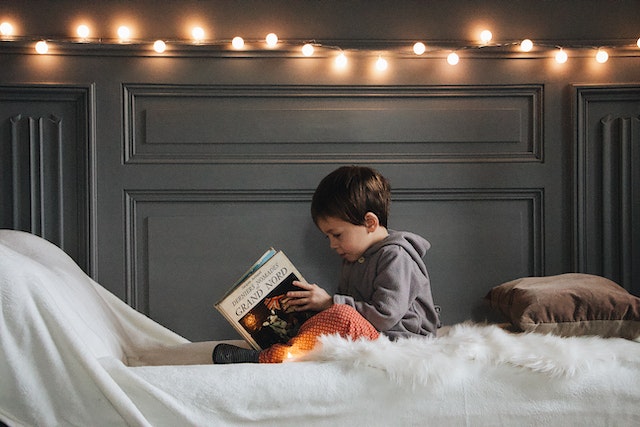 You should know about the best books for your young one, especially when you are teaching kindergarten at home. The best kindergarten homeschool books are the ones that allow for creative thinking, empowerment, and curious exploration.
You can get started with the following foundational books as a part of your child's reading list.
1. Swashby and the Sea by Beth Ferry
2. If You Take a Mouse to School by Laura Joffe Numeroff
3. I Am Enough by Grace Byers
4. The Maggie B by Irene Haas
5. Where the Wild Things Are by Maurice Sendak
6. How Do Dinosaurs Go to School? by Jane Yolen
7. Waiting Is Not Easy by Mo Willems
8. May I Bring a Friend? By Beatrice Schenk de Regniers
9. David Goes to School by David Shannon
10. All Are Welcome by Alexandra Penfold
It's important to include a diverse range of books when developing a reading list for your little one. A complete homeschool schedule for kindergarten should include a rich array of books from multiple authors. You can also focus on using props, toys, and other objects to role-play as some of the characters.
Related Reading: 

Best Educational Games for Kids by Subjects & Grades

 
How You Can Encourage Reading Better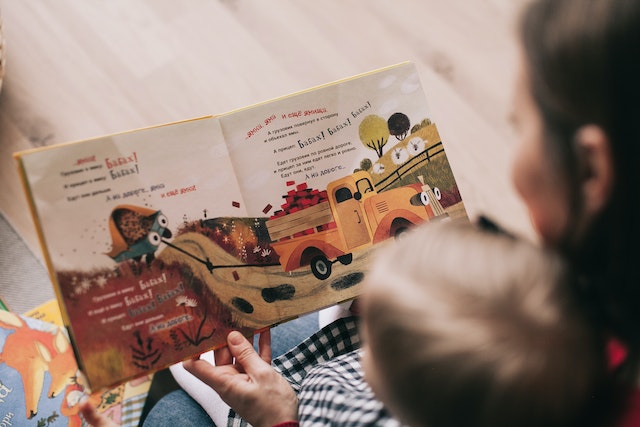 As a parent, you need to teach the right habits and practices for educational development. This starts from the right approach to reading and learning. You need to set specific time out within your child's day to have them read through a range of books and worksheets.
Reading becomes a habit after it has been practiced over several weeks. That's why it is important to encourage your children to read daily. You can maximize their time spent on reading books if you make them read books that they enjoy. You can start by picking up books based on their interest.
You can also encourage your child to read by asking them to visualize what's being read. This can help them immerse themselves deeper into the story being told. You can also help them read more by getting books that best reflect their experiences.
Your child may also show an affinity to certain types of genres as well. They may relate more to inspirational books about great leaders, or they may enjoy the world of fiction and storytelling. You can get them hooked on reading by getting books from genres of their interest.
8 Best Kindergarten Homeschooling Tips!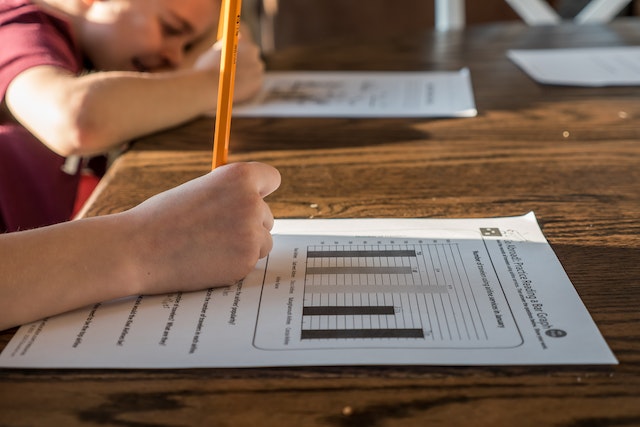 You can benefit from the following tips for homeschooling kindergarten kids, as they are designed to help you manage routines, interest levels, objectives, and goals, with the best approach. When you're looking for the best homeschool ideas for kindergarten kids, you may have to create your own version of these strategies after applying them with your kids.
1. Maximizing the time spent in reading will pay off dividends by the end of the school year.
2. You should schedule several breaks throughout the day to help your child reflect on what they've learned during the day.
3. Going outside for field trips, museum visits, and art exploration can help your child learn first-hand as well.
4. Being flexible with time, engagement, and routines will help your child learn much faster.
5. You should establish a policy of debriefing wherein your child can talk about everything they've learned over the last few hours.
6. You can use the right technology solutions to make learning more interactive and engaging for your kids.
7. It's critical to use a range of books for your kindergarten curriculum to find the one that's the most updated with current times.
8. Having adequate play time is also important as it allows you to help them relax after an intense day of studying.
Related Reading: 

Best Educational Video Games for Kids to Promote Learning
How Do You Assess Readiness for Kindergarten?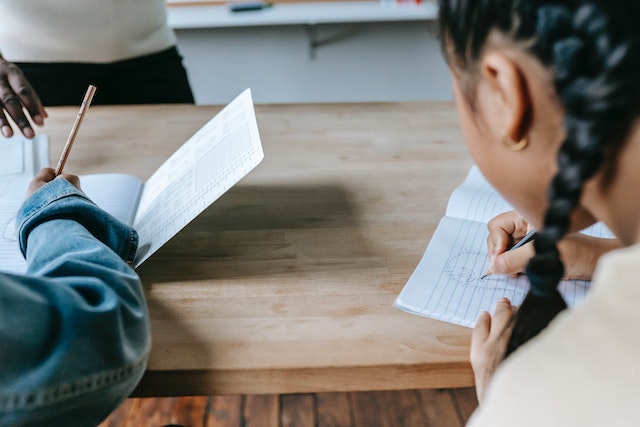 Another important aspect to consider is the readiness of your child to accept and excel within a kindergarten curriculum. You need to talk to them about upcoming changes in their routine, as well as how education and learning will become a daily part of their life.
With the right books and educational tools, you can assess how ready your child is for kindergarten. You can also create a roadmap for your child early on so that they know different experiences and educational resources lined up for them.
You can also measure their comfort levels based on specific skills they'll need to start kindergarten. Holding a pencil, recognizing letters, writing names, sounding words, counting, basic arithmetic, and other foundational skills need to be embedded prior to starting a kindergarten curriculum.
You can also get them started with some basic kindergarten homeschool activities that they can participate in. These can revolve around elemental skills, coordination, counting, music, and other important subjects.
Related Reading: 

Fun Free Games for Kids to Play Online
Setting the Right Kindergarten Homeschool Routine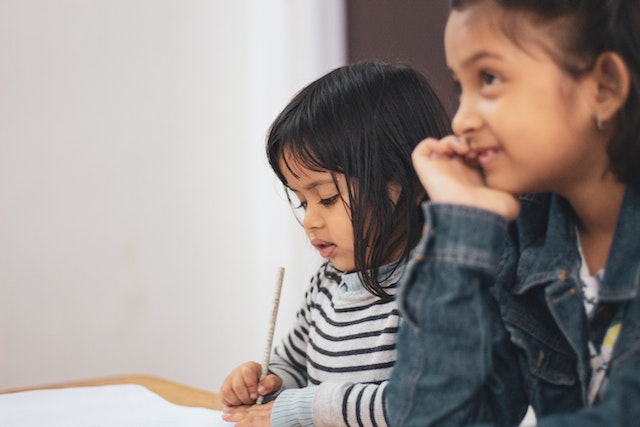 What's important to understand is that making the schedule flexible yet reliable is the key here. You want the schedule to be around what works for both you and your children. You also want to carve out 30-minute sections as well as breaks in the middle of the routine.
It's also essential to add play time in the middle of the day so that they can reflect on what they've learned in a playful environment. You can encourage playing with educational toys and activities so that they're active throughout the day.
You can schedule in a routine such as the following –
10:00 am – Math
10:30 am – Phonics
11:00 am – Reading
12:00 pm – Lunch
1:00 pm – Handwriting
1:30 pm – Science
2:00 – 4 pm – Break
Depending on the level of interest and engagement shown by your child, you can move things around so that they're able to complete their worksheets and assignments.
Conclusion
Now that you're more prepared to start the homeschooling year for your kindergartener, you can mix things up. You can make your own routine, schedule, reading list, and teaching style that helps you achieve your learning objectives for your child.
You can implement the right strategies at the start of the year so that your child responds better to the curriculum outline. You can make modifications as you go along and change the routine to make it fit better into your overall schedule.
Frequently Asked Questions (FAQs)
What homeschool curriculum is best for my child?
While there isn't one single approach that works for every child universally, you can follow best practices and guidelines to help you establish a solid outline.
How do you make a kindergarten program?
You can start with learning objectives, assessments, reading lists, and subject lists to start making your homeschool program.
How do you improve participation in the homeschool program?
You can start with subjects or topics that your child is naturally curious about before expanding their horizons with other subjects.
What's the first thing you should teach to kids in kindergarten?
You should start with letters and shapes as these are some of the first few things you should teach kids.