Homeschooling is a very rewarding journey, but it requires significant efforts from parents. When understanding how to homeschool in a rapidly changing environment, you should follow the best practices within the domain. You can evolve your own approach to teaching and develop a direct relationship with your child to gauge what works best for them.
SplashLearn: Most Comprehensive Learning Program for PreK-5

SplashLearn inspires lifelong curiosity with its game-based PreK-5 learning program loved by over 40 million children. With over 4,000 fun games and activities, it's the perfect balance of learning and play for your little one.
Try for free
For many kids, using a mix of digital and in-person techniques work best. You can introduce them to new tools, books, toys, videos, and platforms, to help them learn from multiple sources within the homeschool environment. This will create an innovative ecosystem for them to flourish in.
Additionally, when checking how to homeschool in your state, you can follow all the guidelines mandated within your jurisdiction. This can also help provide you with a basic outline of what you should be covering within the curriculum at the minimum.
You can also focus on developing a community around homeschooling so that parents can come together and share insights. This makes the entire process more community oriented and engaging for kids, giving them a social environment to explore as well.
Related Reading: Pros and Cons of Homeschooling a Child
6 Best Strategies to Help you Homeschool Effectively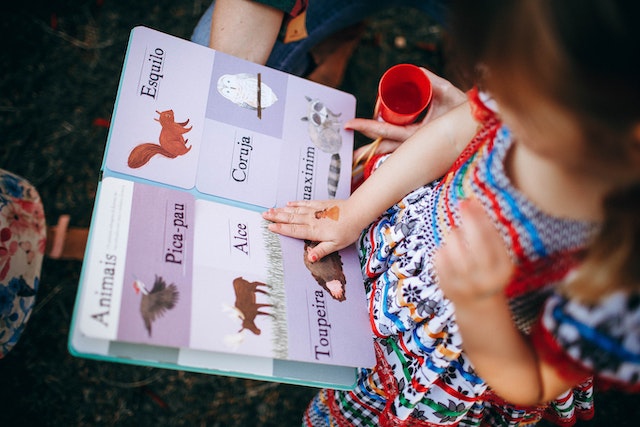 These steps are vital for any homeschooling program, empowering parents to make the best decisions for their children. When trying to decode how to homeschool, you can focus on these strategies to make the process easier for you.
"Educating the mind without educating the heart is no education at all." -Aristotle
You can also implement your own approach based on the strategies mentioned below. These can serve as guidelines for your homeschooling program and provide the right prerequisites to help you create your own schedule. In fact, research suggests that students thrive in a more structured homeschooling program compared to a public school ecosystem.
1. Use technology as your friend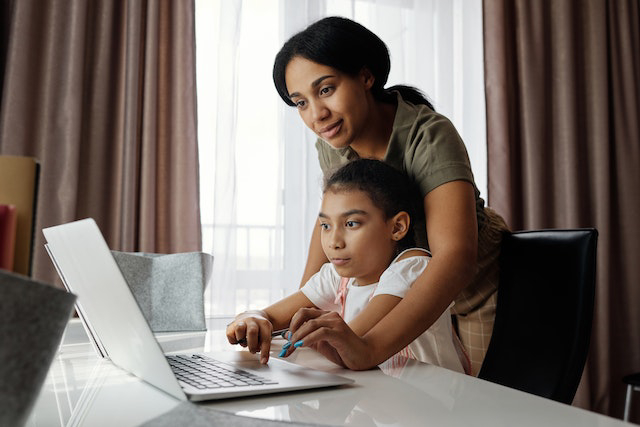 When it comes to homeschooling, technology is your friend. You can create accounts on online learning platforms, provide learning videos, and enroll your kids in online tutoring sessions, including online one-to-one language lessons with experienced native teachers. These digital learning solutions can help your child interact in a completely new way.
A major benefit of using online platforms is the access to data and dashboards. You can chart the progression of your child's learning through their performance in the online tests. You can find weaker areas and provide additional tutoring so that they catch up quickly.
You can also use online tools for your child if they have special needs. There are several special needs programs online that can help your child learn at their own pace with a qualified tutor. You can also keep a close track of how your child is learning new material while retaining existing ones.
You can download a range of worksheets, videos, lessons, and test materials online as well. This can help your child learn from a wider range of materials. Your kids can also show a tendency to prefer one mode of learning over another, in which case you can continue using that digital solution over another.
The cost of access is also highly affordable for multiple kids, making online learning one of the most important tools for homeschooling. You can subscribe to an online learning platform and continue to benefit from learning material that adapts to your child's abilities. Research also suggests that students generally have a positive experience when working with online learning solutions.
Related Reading: Homeschooling Resources for Parents
2. Flexibility is important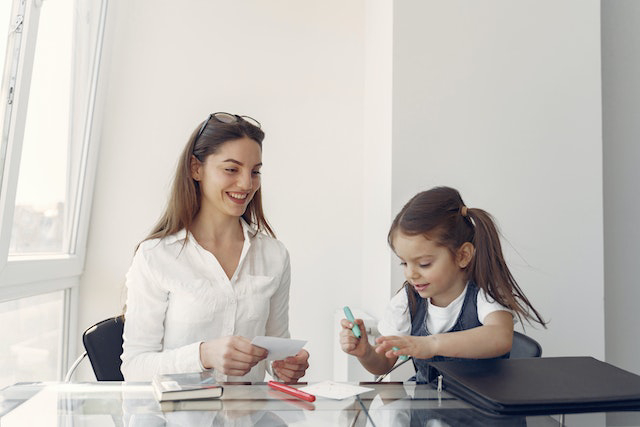 You need to create a schedule, curriculum, and routine that is flexible by design. You can add a bunch of breaks and days off within the week so that you can switch the study schedule around when you need to.
You can even talk to your kids about what days they'd like to learn on. Some children thrive under a daily study environment, while others prefer a Monday, Tuesday, and an off day after that. You can also change their routines up if you're traveling or your kids need to catch up on their homework.
When parents are concerned about how to get homeschooled effectively, they need to incorporate flexibility as a core pillar. You can be flexible with the reading material as well. You can pick from a range of different books and guides to make the subject matter more engaging.
If your kids are excited about learning English but aren't pumped about learning math, then you can dedicate more time to literature and reading. This will continue to develop their natural curiosity, which should pour over to other subjects.
Related Reading: Best Homeschool Books for Kids
3. Check your local state requirements for homeschooling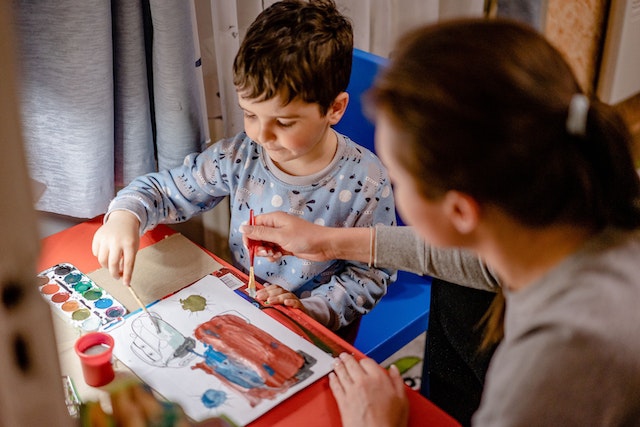 One of the most important aspects of designing an effective homeschool program is to check with the local state requirements in your city. You should be able to get all the details about the minimum requirements through your local city's website.
There should be a section for homeschooling curriculum which you can click on to download the entire guide. This will give you the bare minimum that you should focus on to comply with your state's guidelines.
You can also explore the various guides, reading materials, and resources that are provided by your state through its online and in-person solutions. You can better understand what is required to be taught across subjects based on your child's grade.
Related Reading: How to Choose a Homeschooling Curriculum
4. Have a goal for the school year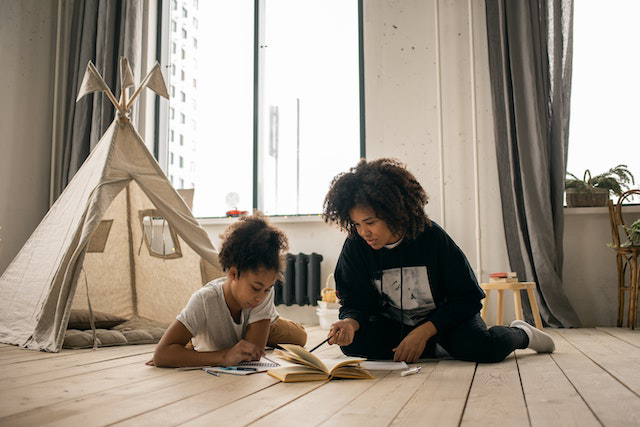 Setting an achievable goal for the year will help your children remain ahead of their objectives. They can continue learning in a structured manner and feel pride in accomplishing key objectives. These could be learning the number line, perfecting multiplications, knowing state capitals, or performing basic experiments.
You can set goals based on mutually agreeable objectives. You can talk to your kids about what kinds of goals they're excited about, whether it's improving their grades or learning a new method of calculating. This will help you immensely when you're looking at how to homeschool your child.
You can also dynamically change the goals based on your kids' performance. You can lower the metrics in the goals to ensure that your kids continue to get a sense of accomplishment after a long school year.
You can also set mini goals, such as reading 20 books or researching 15 animals by the end of the year. These mini goals will keep your kids hooked to learn continuously while feeling pride at completing each task.
You can set out goals within each subject as well if that approach motivates your kids. You can create goals such as improving handwriting, perfecting additions, and increasing worksheet accuracy, which can motivate your kids daily.
5. Translate book learnings into practical applications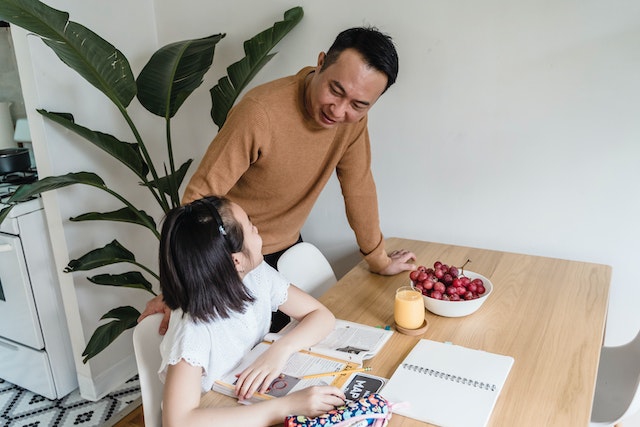 It's vital to make sure that your children retain the knowledge and information given to them. You can make this possible by translating book learnings into practical applications. When your children are hands-on with physical material, they can intuitively perform actions such as counting, stacking, coloring, etc.
"The best education does not happen at a desk, but rather engaged in everyday living – hands-on, exploring, in active relationship with life." -Vince Gowman
One of the most important elements when thinking about how to homeschool your kids is to create an effective teaching program. You can add different toys, worksheets, activities, and props to help them understand what they're learning.
In science, you can help them do demonstrations and experiments to give them a new stimulus for learning. For English, you can have them sing songs and jam to tunes to help them learn about rhyming, sentence structures, and compositions. For math class, you can bring out an abacus or a basket of fruits and have your kids count manually instead of on paper.
When asking yourself how to start homeschooling your kids, you need to develop a strategy to include more kinesthetic experiences. You can add sensory boxes, toys, counting bears, and learning buddies to make the homeschooling experience unique for your child.
6. Find an approach that works for you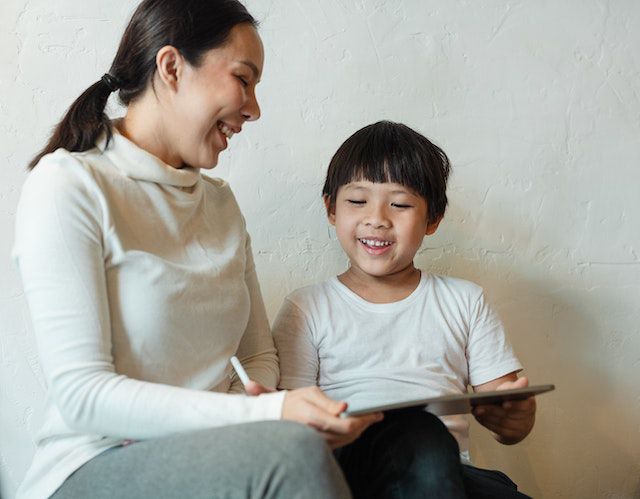 There isn't a "one size fits all" model when it comes to homeschooling, which is why you should try different teaching approaches. You can try a hands-on and a hands-off approach to get a sense of what works for your kids.
You can also try different types of books based on what makes your kids excited about learning. For some subjects, such as math, they may enjoy picture books to illustrate examples. For other subjects such as science, they may prefer physical experimentation and visual learning.
You should also think about your approach when homeschooling your kids. Your approach will set the tone for the rest of the year, which is why you should refine it often. You can understand how your child retains knowledge and use those strategies more often.
It's also important to know when asking– "how do I homeschool my child?" to continue evolving your techniques. You can introduce new reading materials, tests, assignments, and worksheets, to keep things interesting for your little ones.
Related Reading: Best Reading Websites For Kids
Homeschooling Tips for Different Grade Levels
When it comes to homeschooling, it's important to tailor your approach to the specific needs and developmental stages of your child. Here are some strategies and tips to help you homeschool effectively for different grade levels:
9 Little Tips to Make Homeschooling a Breeze!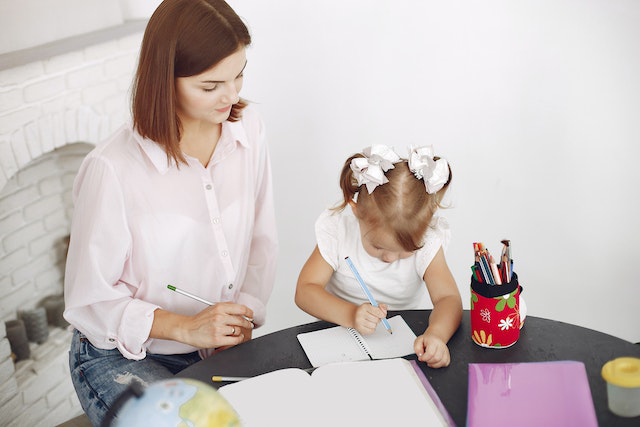 Homeschooling can be a challenge for many parents as they need to navigate through state requirements, extra-curricular activities, advanced learning, and special learning needs. Use these strategies to homeschool your child:
Focus on the unique needs of your children. If they require special assistance, a slower-paced curriculum or specific tutoring, then talking to them about it earlier will be better.
You can create a set routine for your kids as well, which will keep them occupied with different tasks and goals. This will also help you keep a check on their progression.
You can make the right types of weekly tests, which will contain subject areas and topics that your kids have learned about.
Having a mixed approach to learning material will be beneficial for your children. You can add videos, books, audio tapes, puppets, toys, and other learning materials for holistic learning.
Organizing group meetings with your children. They can continue bonding with other homeschooled kids so that they're continuously motivated to learn and have fun.
Physical exercise is a great way to boost productivity, especially if your kids are feeling restless and unable to pay attention. You can schedule bike rides, trails, and walks to the park, in between lessons.
You should focus on switching up the daily lesson plan depending on what your child loves to explore. This should keep their attention spans up and give them enough time to study every subject.
It's vital not to over-stack a curriculum at the beginning of the year. Gradually increase the study load as the year progresses so that they develop a solid work ethic.
You should also widen your own support group over time so that you're connected to a network of other homeschooling parents. This will help you continue evolving your teaching abilities and developing a connection with the community.
Related Reading: Best Tips on Homeschooling for Parents
Conclusion
Homeschooling can be made more organized and effective for your kids with the right steps. You can plan out your entire curriculum in advance and keep giving your kids mini goals that they can focus on. You can introduce new tools, technologies, and mediums of learning to help them feel motivated throughout the school year.
Ready to get started? Plan your homeschooling session the right way with our strategies.
Frequently Asked Questions (FAQs)
What do I do to improve participation in homeschool programs?
When asking yourself how to homeschool a kid who isn't paying attention, you should switch up old routines and teaching techniques.
How do I form my own way of teaching homeschool?
You can try different methods and continuously monitor which one of them works best.
What tools do I need to homeschool properly?
You can get online learning platforms that include both instructions and testing. You can buy books, toys, and worksheets that are designed for your child's grade level.
How do I motivate my child to keep studying?
You can tailor the homeschool program around their areas of interest and help them develop a work ethic around studying.