The power of stories is immense. It not only unlocks the imagination but also improves creativity and vocabulary. For kids as young as third graders, writing prompts can be beneficial to kick-start their writing spree. It is a great way to build various genres of writing skills in kids- from narrative and informative to poetic and funny.
Stick to this blog to track down century options of 3rd grade writing prompts for kids.
SplashLearn: Most Comprehensive Learning Program for PreK-5

SplashLearn inspires lifelong curiosity with its game-based PreK-5 learning program loved by over 40 million children. With over 4,000 fun games and activities, it's the perfect balance of learning and play for your little one.
Try for free
Here are more educational resources to get your third grader learning!
6 Reasons To Give Your 3rd Graders a Writing Prompt?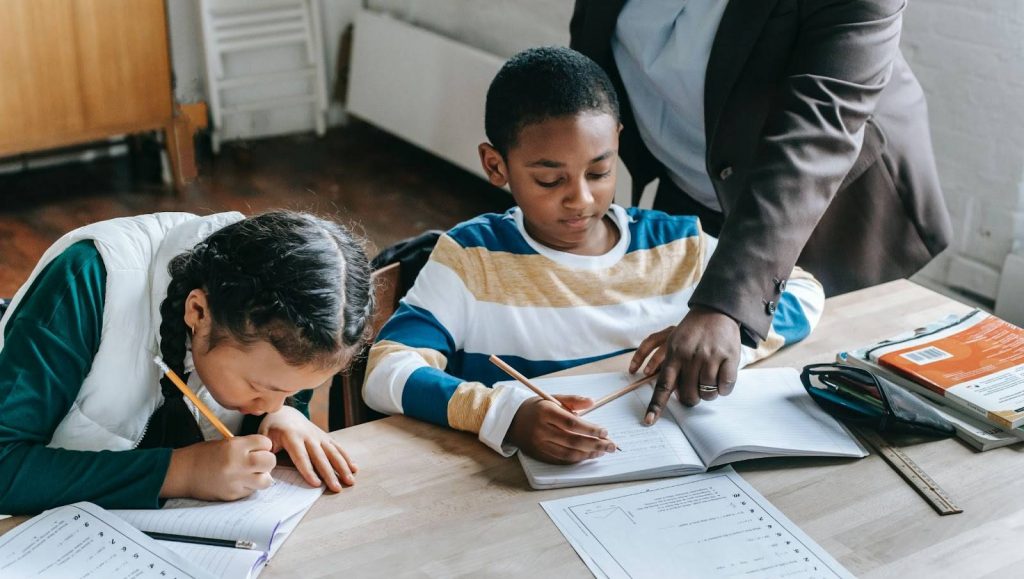 When it comes to keeping your students busy with something beneficial, writing prompts are a wonderful tool. Here are a few major ways in which 3rd grade journal prompts can help children.
Allows children to think around creatively
Enhances a sense of expression
Eliminates the dread of writing
Improves story-telling
Boosts self-confidence in children
Refines grammar, spelling, and handwriting with practice
While they get busy writing the best out of their imagination, you can enjoy a sip of hot coffee (a bonus, you know!).
100 Fun Third-Grade Writing Prompts for Kids
10 Journal Writing Prompts
The habit of journaling must be inculcated in kids from a young age. Wondering why? Well, it goes a long way in developing the 'writer-like' mindset in them. Moreover, journaling is known to be a stress reliever in teens and adults alike. Whether they make it a daily or alternate habit later, here are ten examples of 3rd grade journal topics that can be perfect for giving them a needed push.
1. What has been your favorite memory of 2nd grade?
2. On a rainy day, would you rather be inside or outside? Why?
3. How did you meet your best friend?
4. What flavor of chips do you like the most and why?
5. Who is the favorite cousin in the family?
6. When was the last time you had your favorite dinner outside?
7. Do you have someone who makes you feel special? Who and How?
8. Which school period do you like the most and why?
9. What are you most thankful for in life and why?
10. What is your favorite cartoon character?
Related Reading: 

Reasons Why Reading is Important for Kids Development
10 Funny Writing Prompts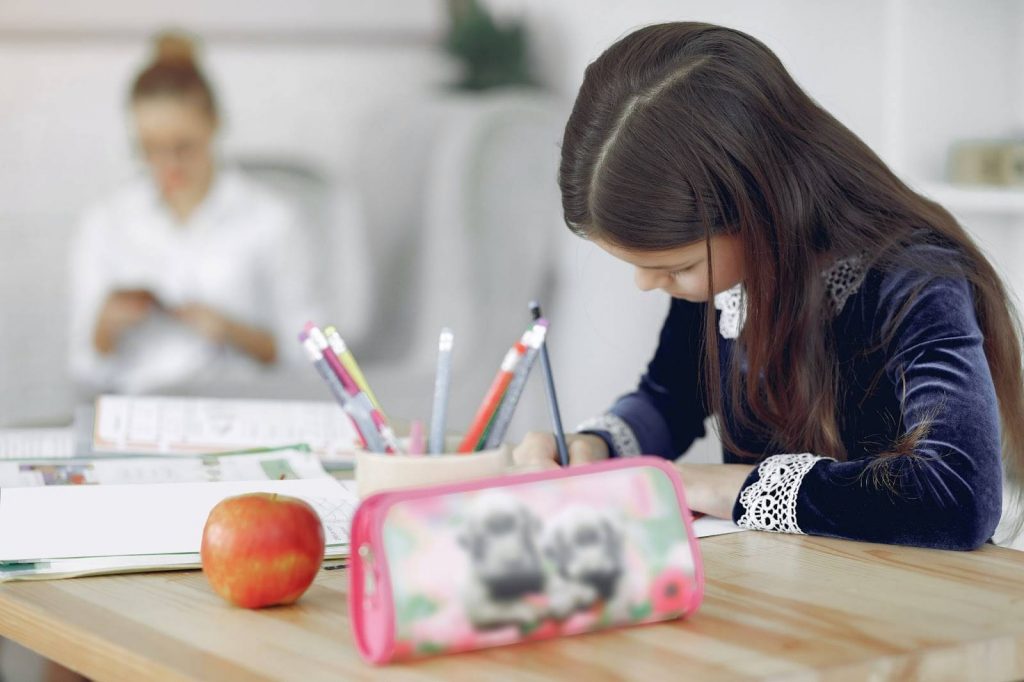 This is every child's favorite! Funny Writing prompts can help develop an expression of humor sense in young children. Moreover, it will allow the classroom to have a light moment together when each of them will read their chucklesome experiences aloud. We can already hear the giggles!
Check out these fun writing prompts for 3rd grade kids.
1. If your pencil boxes could talk to each other, what would they be?
2. What if you were an Easter egg?
3. Imagine if cows gave 'Skittles' instead of milk. What would the world be like?
4. What makes you laugh?
5. What was the best joke that your best friend cracked recently? How can you make it funnier?
6. What would happen if it did rain cats and dogs?
7. Imagine there's a kangaroo in the classroom. How did it reach there, and what would the scenario be like?
8. Would you rather wear a swimming suit in a snowstorm or wear a snowsuit to the beach? Which kind of silly will you be and why?
9. Write a review of the animated movie for kids that you have seen recently.
10. Imagine you and your best friend switch families for a day. What would the day be like?
10 Narrative Essay Writing Prompts
Narrative essay prompts can sow seeds for a future author of an American best-seller. One of the most favored writing prompts by teachers, 3rd grade narrative writing prompts expect students to tell a story based on their imagination or actual incidents. They could either build their story on dialogues or use descriptive writing. Let's head to the list.
1. If your shoe could speak, what story would it tell?
2. One fine morning, you woke up with wings. Narrate the day.
3. If you are allowed to make classroom rules, which new rule would you make and why?
4. Make a story about where thunder comes from.
5. Imagine a boy who only eats oranges to survive. Narrate the story of his life.
6. Describe your last vacation. Where did you go, and what did you do?
7. What is the most interesting story that your family member has told you about?
8. You are given $200 to spread kindness around your city. How will you spend it?
9. If you could fly wherever you would want to, what places would you go and why?
10. What is one thing you do very well? Describe it in detail.
Related Reading: 

Best Brain Breaks for Kids to Help Them Focus Better
10 Fiction Writing Prompts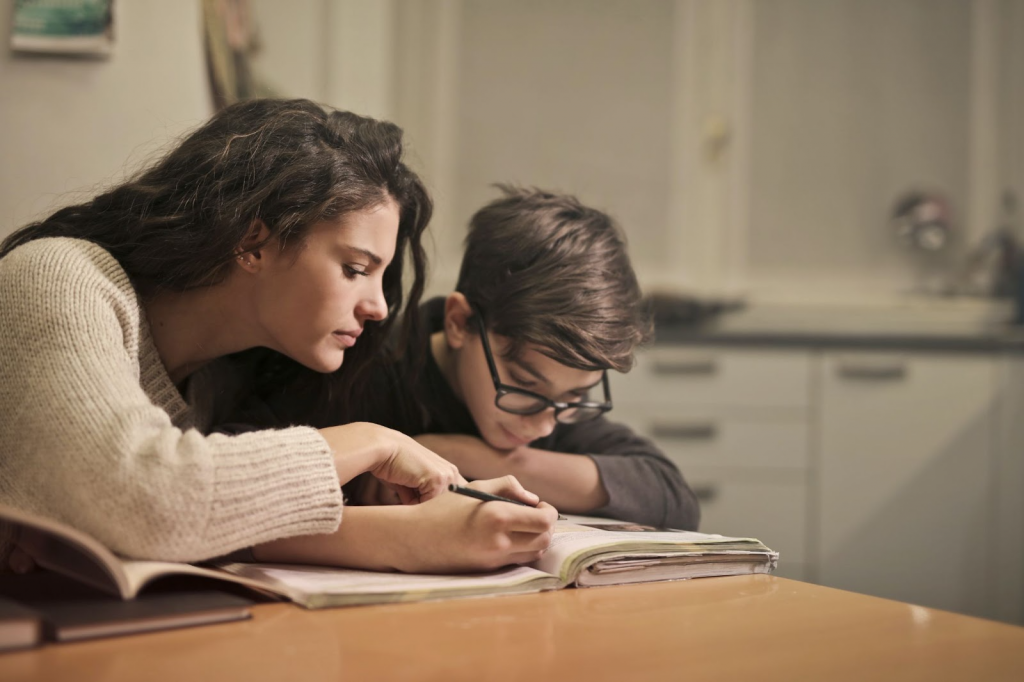 Here's another set of 3rd grade writing prompts that will make the creative juices flow in the students. Fiction writing prompts are a great stimulus for young minds to develop their characters, work on a plot line and narrate a story.
They not only allow expand their imagination in children but gives them an opportunity to enjoy the writing process. Have a look at writing ideas for 3rd grade students:
1. What story does a camera want to tell the world?
2. A princess is trapped in a castle that is guarded by a beast. Instead of waiting for her prince charming to save her, she uses the resources and tools from inside the castle to build her escape plan. What all would she use and how? Write her escape story.
3. 'There was a knock on the door. I opened it and saw a cat sitting there and,….'. Finish the story.
4. You had a chance to take over your father's job for a day. Write a story narrating all your day's events.
5. 'On a vacation to paradise, something unexpected happens.' Continue with the story.
6. There was a butterfly in Ohio who needed to earn the colors for herself. She could only earn five colors for herself. What would she do to earn colors, and how?
7. One day, you woke up and realize that you have a magic pen next to you. Narrate the events that followed it.
8. Imagine you get to choose how you would want to live your next 50 years. What would you choose? Who will be the people with you?
9. Your balloon just blew away! Write the story from the balloon's perspective.
10. You ate a brownie, and now you are 20 feet tall. What do you do next?
Related Reading: 

Best Reading Websites For Kids
10 Poetry Writing Prompts
With Tik Toks and Reels throwing rubbish in the name of poems for kids, now is the time to introduce young minds to the real essence of poetry. They must be taught the power of syllables, rhymes, apostrophes, punctuation, and word choice to recognize the poetry.
Poetry Writing Prompts can give good practice to 3rd graders to improve their phrasing ideas and, ultimately, the poetry sense! Whether it's a limerick or haiku, here's the suggestion list that you shouldn't miss.
1. 'Whenever I sing a silly song,
Whenever I daydream for too long..' Continue the poem.
2. 'Within the wrapping paper brown,
the smallest gift I've found. Write a poem to talk about the gift.
3. 'Dear Friend,'. Write a short poem for your best friend.
4. Challenge yourself to write a poem that is no longer than 25 words.
5. Imagine you came from another planet, lost on Earth, and longing for home. Write short poetry to express yourself.
6. 'Look at the stars and name them all….' Continue an interesting poem.
7. 'Through the trees, I go…' Write a few lines of a Haiku poem.
8. Write a poem about your grandparents.
9. 'It was quite a big day for me.' Write a limerick using this line.
10. 'I met a funny little woman,
As I walked along one day…' Write a silly poem using this starter.
Related Reading: 

Amazing Short Stories for Kids
10 Informative Essay Writing Prompts
A highly beneficial writing exercise for all ages, informative writing prompts are about informing the reader without persuading or making an opinion to it. For 3rd graders, these essays could be a powerful tool to enable them to write from what they already know. It advances their memorization, learning, and reflective ability in them.
Check out the ideas that can be used as writing topics for 3rd graders.
1. Write a process to build a birdhouse in your backyard.
2. If you could meet any famous person in the world, who would it be and what conversion would you have with them?
3. Why is it important to preserve the environment around us? How can you help with it?
4. Do you have a pet? If yes, how do you take care of it?
5. Describe what all do you see on your way to school.
6. How do you prepare for a test? Share some tips with your friends.
7. Write the importance of a healthy diet in our lives. How can we make our diet healthier?
8. Describe life in the coldest cities of the world. Would you live in such places?
9. Doctors, Firefighters, Policemen, Delivery boys, etc., are all heroes. Write about their selfless contribution to our lives.
10. Why do leaves change color during autumn?
Related Reading: 

Best Riddles for Kids of all Grades (With Answers)
10 Opinion Writing Prompts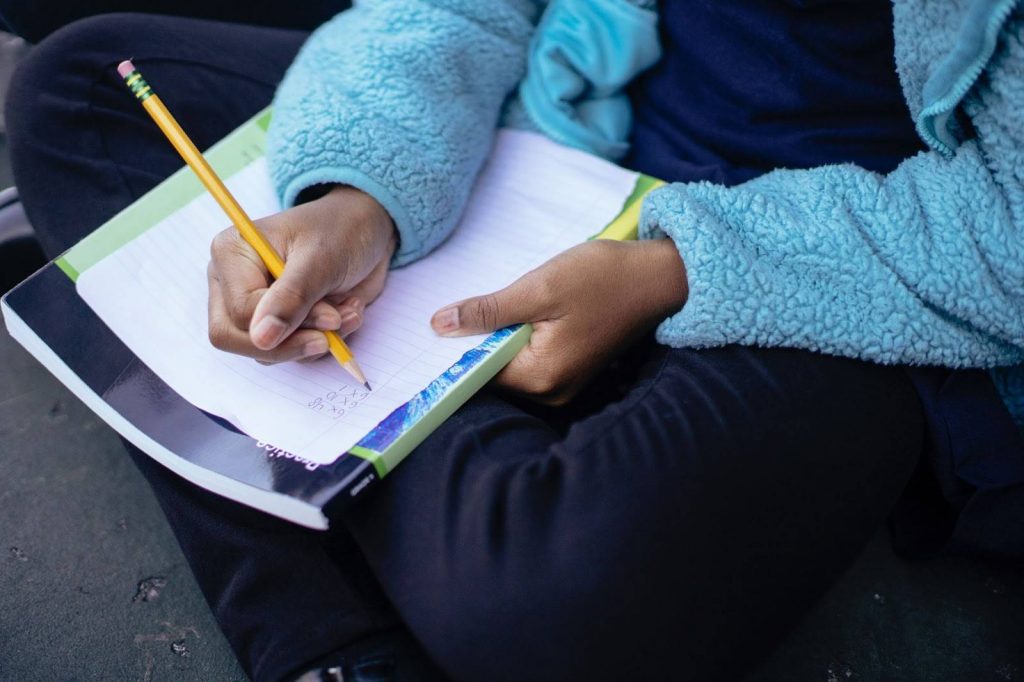 We all have opinions, and so do the little ones! Teaching young kids to form an opinion can be rewarding for their future goals and personality development.
It is important to familiarize them with understanding their mind and heart and strike a balance between the two. Opinion writing prompts for 3rd graders can be instrumental in getting them moving in that direction.
To ease the writing process, you can teach the kids about the OREO framework.
O – Opinions
R -Reasons
E – Examples
O – Opinion (restated in a concluding note)
Let's dive into some interesting topics for 3rd grade writing prompts.
1. Do you think teachers should give homework to students?
2. What are some important rules that must be followed in life?
3. How to become a kind human being?
4. What do you do when you are angry? Write some ways to calm yourself down.
5. How to make yourself happy when you are sad? Write from your experience.
6. What is the best restaurant in your city, and why?
7. Should 10-year-olds have their mobile phone? Why or why not?
8. Why should children not eat chocolates very frequently? How should they practice control?
9. Should everyone wear school uniforms in school? Why or why not?
10. If there could only be one season throughout the year, which one would you choose and why?
Related Reading: 

Delightful Truth or Dare Questions for Kids to Promote Creative Thinking
10 Animal Writing Prompts
If animals bring so much joy to us just by existing, how joyful it'd be to write about them? There are so many reasons to ask children to write about animals. It can be a wonderful way to enhance their creativity, fascination, attention to detail, and of course, writing skills.
Here's a list of animal writing prompts for 3rd graders.
1. Which animal would you like to meet and why?
2. Would you rather have a rabbit or a penguin as a pet? Why?
3. If you had a chance to become one farm animal, which one would it be and why?
4. If I were a turtle, I would…
5. Imagine waking up in the morning and seeing your favorite animal getting ready for school. What would the scenario be like?
6. Write how the world would be if humans could talk to animals.
7. You can choose either an animal or a human as your best friend. Which one would you pick and why?
8. If you could choose a different name for 'Cow,' what would it be? Why?
9. What I know about chickens is that….
10. A fish took a solo trip to London. Narrate the story.
Related Reading: 

How to Learn English: 10 Tips for Children to help them Master English
10 Descriptive Writing Prompts
What do you do when you want your students to go into the tiniest details while writing? Try Descriptive writing prompts for 3rd graders. Whether they write a story or a personal experience, ignite the spark of description with these writing prompts.
1. What is your favorite math game? Why do you like it? Also, write the steps to play.
2. Imagine you are traveling on a ship in the ocean. What does your ship look like? And, why would you like the best about your ship? Describe your journey.
3. Describe your favorite activity in the mall.
4. Which is better, winter or summer? Support your take with reasons.
5. Share a memorable experience at the park. What made it so memorable? Would you like to relive it?
6. Describe a beautiful scene from nature.
7. Alice gets to visit Wonderland in the movie 'Alice in Wonderland.' Describe all that you can think about Wonderland- the location, the environment, the colors, the people, etc.
8. What is a perfect day for you? Include the weather, your clothes, your friends, what you eat, and your activities.
9. Write a description of a trip to the zoo.
10. Who is your favorite teacher, and why? Describe him/her.
Related Reading: 

Indoor Games For Kids
10 Emotion Writing Prompts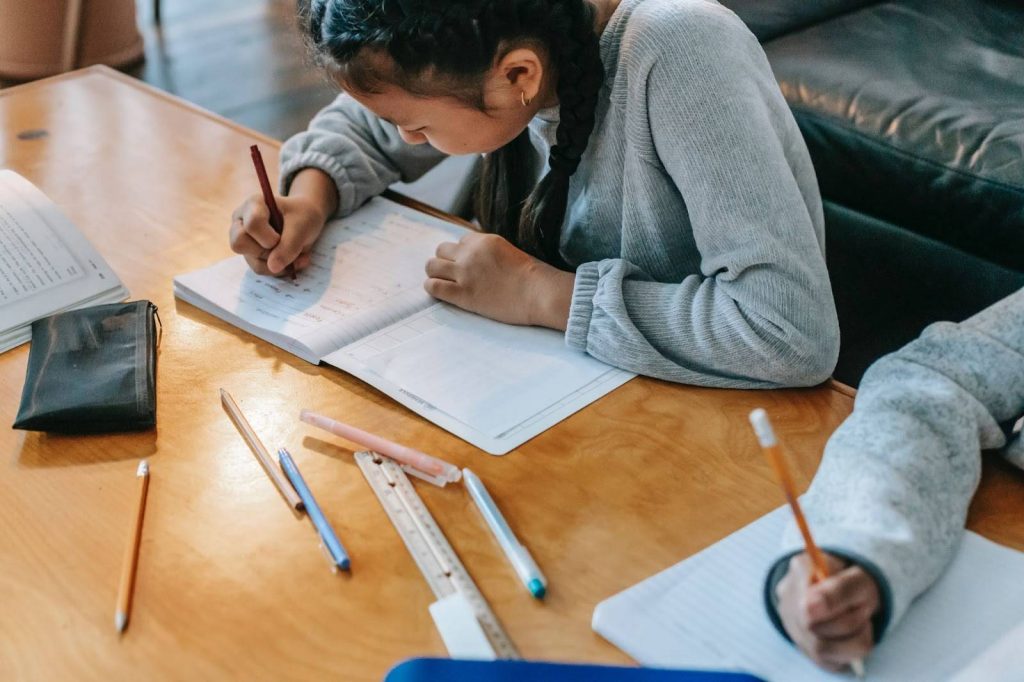 School is not limited to books and assignments. It's also about preparing students to reflect on their feelings and being able to jot them down. Guess what? Emotion prompts can be the right choice here as well! They inspire creativity in kids and aid them in connecting with their feelings and emotions. Few third-grade emotion prompts that you shouldn't miss.
1. My biggest dream is…
2. My favorite thing about myself…
3. What do you do when you make a mistake? How do you feel?
4. When was the last time you helped someone? What was it about?
5. Write about the happiest day of your life.
6. If you could have any special talent, what would it be and why?
7. What five things do you love about your family?
8. I feel sad when…
9. Imagine your friend is feeling scared. What would you do to calm him/her down?
10. Write a list of 10 things you are grateful for.
Now that you know 100 writing prompts for 3rd grade, there's nothing that can stop your students shape into brilliant writers. However, a little something that we would like you to know- make writing as much fun as possible for these young minds. Look at a few tips which will help you chart out easy ways to teach writing to 3rd graders.
Related Reading: 

Best English Games to Help Kids Practice & Master the Language Quickly
5 Steps To Help 3rd Graders With Writing
Step 1: Sentence-Formation
If students struggle with understanding and forming sentences, they must be taught sentences as a single complete thought. Reading sentences aloud with necessary pauses will bring more clarity to them about the nature of a sentence. Let the children practice in small groups to make the instructions more effective.
Step 2: Paragraph Writing
The next step will be to familiarize the children with writing small paragraphs. Don't go throwing the list of 3rd grade writing prompts in one go. Instead, focus on strengthening the core concepts of writing. Introduce children to the parts of a paragraph-head, body, and conclusion.
Step 3: The 'Sandwich' Rule
It is a great way to simplify the writing process for third-graders. Teach the children that writing a paragraph is similar to making a sandwich.
It begins with a piece of bread, i.e., the topic sentence, followed by adding some ingredients in the middle, i.e., the transition sentences, and finally, fishing it with another piece of bread, i.e., the concluding sentences.
The rule can also be practiced in small groups to enjoy the maximum benefits.
Step 4: Additional Cues
Besides creative writing prompts for 3rd graders, emphasis must be made on using words like 'because,' 'since,' 'for example,' 'another,' 'also,' etc., to make meaningful connections while writing. Set 30 minutes initially for most pieces. Once they have had enough practice, you can reduce the time accordingly.
Step 5: Technical Cues
In the age of digitization, you cannot fathom eliminating the aid of digital tools to help children write. Teachers must pick something fun and let the students research about them on the internet. Noting down the point will help them build a story or idea smoothly.
Related Reading: 

Steps for Setting Goals for Kids
Get, Set, Writing!
Writing prompts are not the end but the beginning of a brilliant writing spree for your students. Nonetheless, encouragement and support from your side are imperative to build their confidence. We hope the class will enjoy these 3rd grade writing prompts as much as we enjoyed curating them.
Frequently Asked Questions (FAQs)
How should I motivate my child to write at home?
Before introducing them to prompts, the most important way you can help your child with writing is to give them a journal, a storybook, a pencil, and an eraser. Keep a separate basket for their stationary supplies so that they can instantly grab them whenever they are in the mood to write.
What can be the first set of prompts that I should begin with?
Children are most closely knit to their parents. Giving them writing prompts to recount a happy family vacation or their favorite family members can be an ideal beginning. Moreover, in the classroom, teachers can use prompts related to their best friend, learning environment, and favorite school activity.
How many writing prompts can I use in one go?
Depends on the length of the class period. However, it is recommended to use one prompt in each class to preserve the class's interest. Otherwise, children often feel burnout and pressure from having too many topics to write on in a single class.