It's back-to-school season and the perfect time to get kids excited about learning again. The most interesting back-to-school activities for preschoolers will get them eager to learn about fine motor, reading, writing, math, crafting, and other skills. The right back to school lesson plans for preschool students should include a wide range of activities for maximum cognitive benefits.
You can also get them ready for the school year by setting the right routines and effective habits and strategies for classroom management. With back to school activities, you can help them transition in a smoother manner a few weeks prior to the start of class. These activities are also designed to give your kids a cognitive boost so that they're able to get the most out of in-class activities.
Here are some more educational resources to get your kids learning and becoming wiser outside school
SplashLearn: Most Comprehensive Learning Program for PreK-5

SplashLearn inspires lifelong curiosity with its game-based PreK-5 learning program loved by over 40 million children. With over 4,000 fun games and activities, it's the perfect balance of learning and play for your little one.
Try for free
45 Fun and Interactive Back to School Activities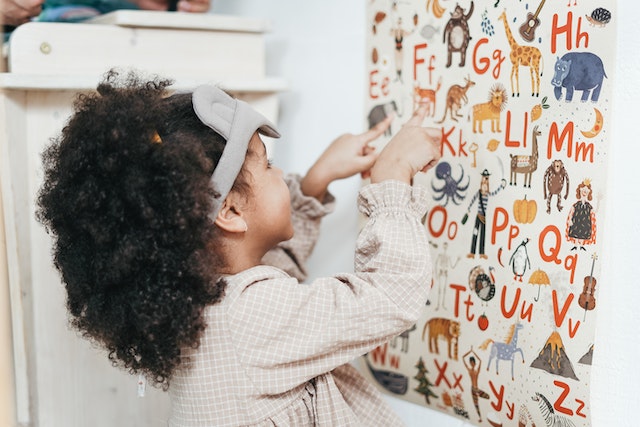 Preschoolers love back to school activities that spark a sense of wonder and imagination. Your little ones love to learn something new if they can do so in new ways, mediums, and processes. It's also a great bonding experience for parents and kids, especially if they're able to explore new skills in a comfortable environment.
Some of the best beginning of the year preschool activities can also help your kids become more accustomed to learning programs and protocols. They can begin to flourish at an early age by solving a range of interesting challenges.
1. Back to the basics
You can focus on cutting, gluing, taping, and drawing, as a part of back to school preparations for preschoolers. You can have them cut out the outline of their favorite cartoons, shapes, and other interesting objects. (Fine motor skills)
2. Why do we come to school?
Preschoolers can gain a great sense of purpose and community when they participate in "why" based activities. You can have them answer why they come to school and guide them about the objectives of a preschool curriculum. (Literacy)
3. The alphabet song
A great preschool activity is singing the alphabet song. Your little ones can recite the alphabet and use toys, props, and stickers to express the alphabet completely. (Literacy)
4. Learning the classroom rules
An essential preschool activity is to learn the classroom rules prior to the school year starting. These can include no yelling, no fighting, and raising your hand. It's a great welcome back to preschool activity. (Habits)
5. Setting goals
Goal setting can be a great activity for preschoolers, which can include making crafts for kids and adding in goals. They can add goals like learning how to read, making new friends, and being a good student. (Long-term thinking)
Related Reading: 

Best First Day of School Activities for Students
Art Projects for Preschoolers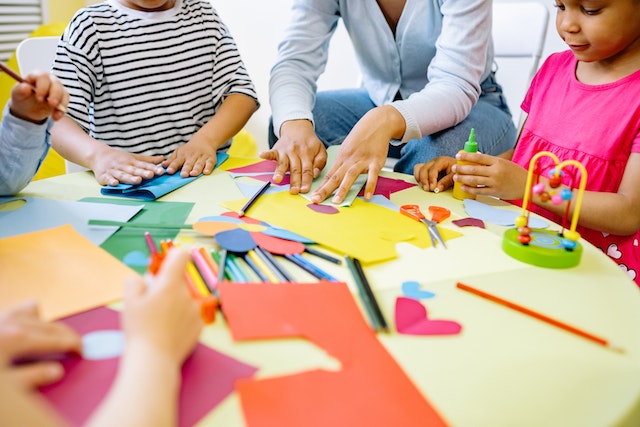 Focusing on back to school themes can bring out a sense of joy of going back to class. The right back to school activities for preschoolers should include some theme-based projects so that kids feel connected to the classroom.
6. My face in class
You can cut out pictures of your kids and have them stick the pictures in a classroom template sheet. They can make funny expressions and glue the photos in whacky situations. (Creativity)
7. Get to know me
Your kids can make get-to-know-me style creative craft projects by writing their names and their interests on a cartoon animal. They can fill in the blanks and have their new friends fill them out too. (Communication skills)
8. Kindness clips
Your kids can tape and color-in clips and pins, with positive affirmations. They can hang them in different areas of the house to keep reminding them of the importance of kindness activities. (Empathy)
9. Exploration project
These types of back to school activities for preschoolers include exploratory exercises around playgrounds, school buses, classrooms, etc. Your kids can explore their new surroundings through identifying and sorting. Even sorting games can help in the process. (Comprehension)
10. Wheels on the bus
You can replicate a school bus with some bottle caps, cardboard, sticks, and tape. This is a great sing-along project that can encourage kids to get excited about starting the school year. (Crafts)
Crafts and Projects for Preschoolers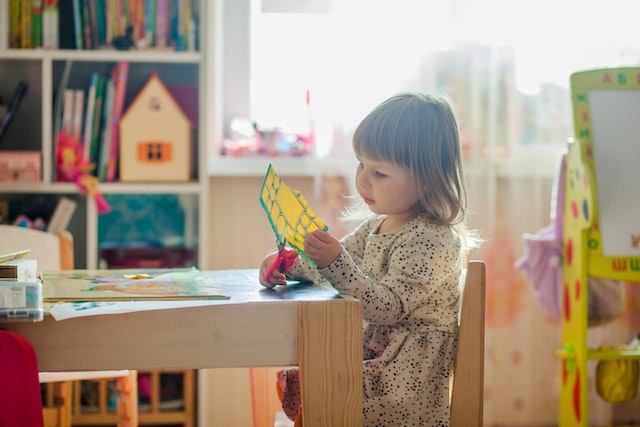 The right sets of craft based back to school activities for preschoolers can help them improve their fine motor skills. They're also a perfect welcome back to preschool activities that allow your child to excel across domains.
11. Mini notebooks
Your preschooler can make mini notebooks by clutching together a bunch of mini paper sheets and tying them together with some thread. They can also write their goals on the first page as well. (Long-term thinking)
12. Bookmarks for kids
One of the easiest back to school activities for preschoolers is to make bookmarks. You can cut out bookmarks from cardboard paper and embellish them with unicorns, robots, and dinosaurs. (Crafts)
13. Backpack keyrings
Your young ones can make backpack keyring ornaments with some felt, velvet, ribbons, and a cutter design. They can stitch together something they truly love. (Crafts)
14. Shapes and drawings
You can ask your kids to draw different buildings, structures, animals, and people, using only circles, squares, and other shapes. They can cut up the shapes and make different objects out of them. (Geometry)
15. Cute pencil holders
Preschoolers love stationery, and they can craft together an adorable pencil holder with a toilet roll, some ribbons, and some colors. They can tape the bottom of a toilet roll with some cardboard as well. (Creativity)
Related Reading: 

Best Back to School Supplies for Kids
Activities and Lessons for Preschoolers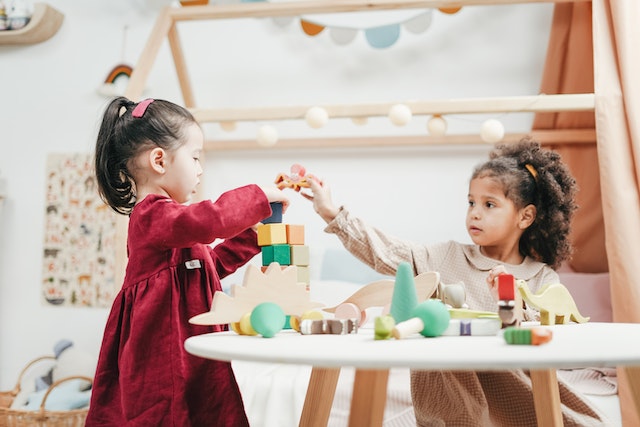 The best back to school activities and lessons can help preschoolers become more accustomed to the new learning system.
16. My expectations
With some sticky notes and a giant board, you can write your kids' expectations of the school year and post them on the board. (Long-term thinking)
17. How am I feeling?
A great lesson in mental health and self-esteem is to create a checklist of feelings. If your child feels easily overwhelmed, then this would be a great lesson-based back to school activity. (Confidence)
18. The giving activity
You can teach your kids about the joy of giving by having them donate toys, food, and blankets, to the needy. (Community)
19. Plant activity
You can grow a seedling into a plant as the school year progresses. Your kids will learn the valuable lesson of responsibility, care, and protection. (Long-term thinking)
20. Self-portraits
Your kids can make self-portraits as back to school activities. They can add new outfits, accessories, backpacks, and other unique items to help them with self-expression. (Confidence)
Math Activities for Preschoolers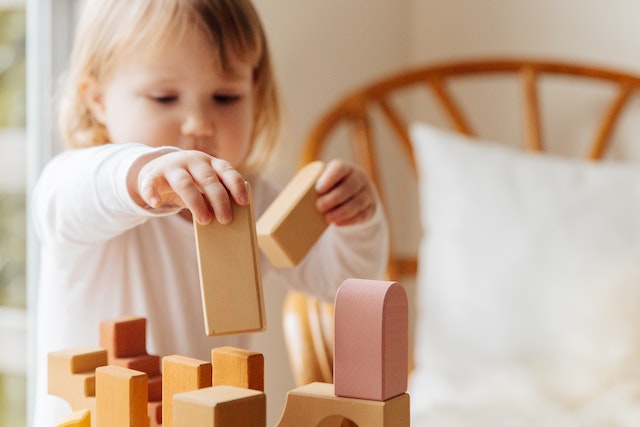 Math is a core part of a back to school lesson plan for preschool kids. You can give them a head start in the subject area with fun and exciting preschool games. Let's explore the best math based back to school activities for continued exploration of foundational skills.
21. Join the sequence
You can have your kids draw a line through a bunch of number puzzles, asking them to connect the sequence of numbers in games. They would need to join the dots to connect 1,2,3,4, and so on. (Number line)
22. Shape-finder activity
You can cut out a bunch of shapes, such as ovals, rectangles, circles, etc. and place them on a sheet of paper. You can have your kids point out the right shape based on a checklist of different questions. (Geometry)
23. Counting to 10
Finger counting is a great way to get ready for the school year. Your preschooler can learn the counting song and improve their counting skills through foundational memory. They can also sing along with back-to-school songs. Even counting games for kids can assist you in the process. (Counting)
24. Number lines
You can make a straight-lined number line on a sheet of paper and have your kids place stickers in the appropriate place. You can number the stickers 1, 2, and 3, and ask your kids to add them where they belong. (Numeracy)
25. Join the apple slices
You can cut out the shape of an apple on a sheet of paper and separate the drawing into multiple pieces. You can add additional puzzles on either piece while asking your kids to join them together in the perfect manner. (Computations)
Related Reading: 

How to Prepare Kids for the First Day of School 
Science and Exploration for Preschoolers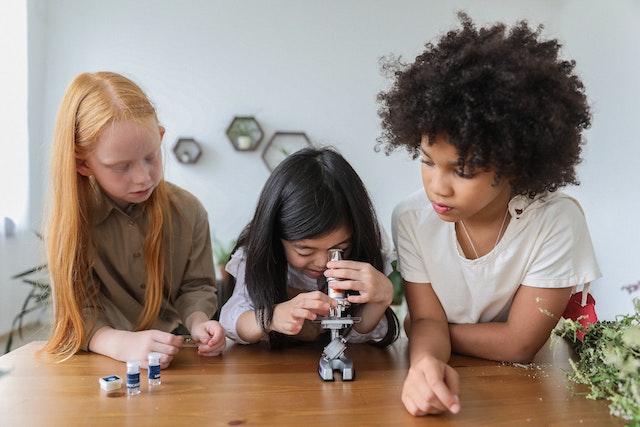 Science experiments for kids can introduce new experiences and new ways of thinking about problems.
26. Folding shapes
Sometimes it's best to actualize shapes that kids will learn in class through cardboard and paper. You can make cones, spheres, tubes, and other common shapes. (Geometry)
27. The sink and float exercise
Your kids can get an intuitive sense of buoyancy with the exercise. You can prepare a range of items that can either sink or float in different liquids. (Chemistry)
28. Making giant bubbles
With some soap solution and a hula hoop, you can make giant bubbles around your child. It's a great outdoor game for kids. (Chemistry)
29. Water rising
You can add some food coloring to hot water and cold water, and then mix the liquids together. The hot water should rise to the top giving kids a clearer sense of temperature and movement. (Physics)
Collaborative Games for Preschoolers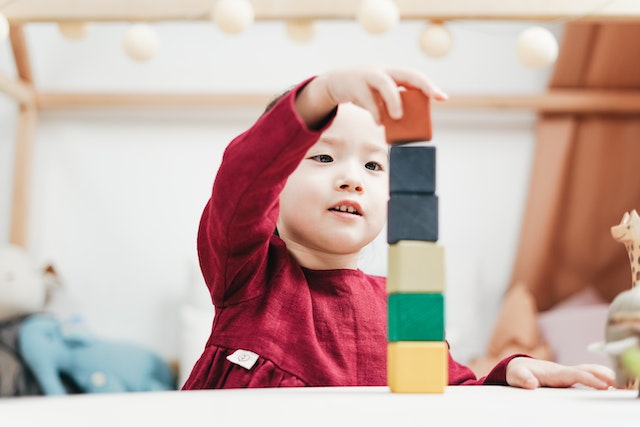 Check out these collaborative and theme-based games for preschoolers for back to school preparations.
30. Find the right color
You can give your kids a range of white colored objects, and have them add the right color based on prompts. (Visual processing).
31. Get to know me
In the get to know me game, you can have your kids describe three unique things about themselves and other people. (Social skills)
32. Fix the number line
Your kids can place the right numbers in the right spaces with this activity. They can be given clues initially to get them going. (Numeracy)
33. School sight words
A classic back to school activity is the sight word exercise. Your kids can recognize which words belong in the going to school category. (Comprehension)
Related Reading: 

Best Tips for Teaching Preschoolers
Movement Based Activities for Preschoolers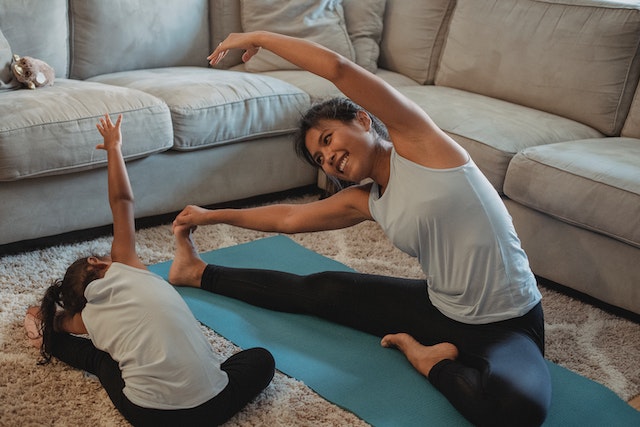 Here are some of the best movement-based back to school activities for preschoolers!
34. Single-spot exercises
Spot workouts for kids, such as jumping jacks, knee raises, and crunches, can help your preschooler become more agile. They can also improve their blood flow and bring in a sense of calmness afterwards. (Coordination)
35. Stretching exercises
Your kids can also learn how to properly stretch their arms, legs, and torso, with the right exercises. They can improve their flexibility and circulation with the right poses, while improving their overall strength. (Mind-body connection)
36. Walking a sensory path
You can design a sensory path for your kids that can include different textures, characteristics, and patterns. This will help them experience different sensations while walking along the path. (Sensory)
37. Mindfulness and meditation
One of the most important aspects of movement is the slowing down of it. Your kids can practice deep breathing, mindfulness, and meditation, to become more prepared for the school year ahead. (Introspective skills)
Booklets To Help Your Preschooler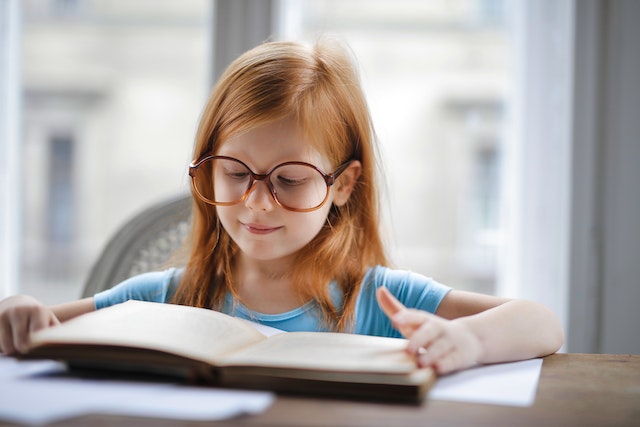 The importance of booklets is underrated in terms of improving comprehension and developing a love for school.
38. Interest based booklets
If your child loves dinosaurs, dolls, unicorns, or spaceships, you should get the right interest-based booklet for them to explore. (Literacy)
39. Classroom based booklets
With classroom booklets, you're empowering your child to be more comfortable in the classroom environment. (Social skills)
40. Back to school challenges
You should also pick up some challenge based booklets, so that your kids are prepared for any roadblocks they may encounter. (Problem solving)
41. Back to school books
You can introduce some back to school books for your child, helping them get a better sense of their new environment. (Literacy)
Worksheets for Learning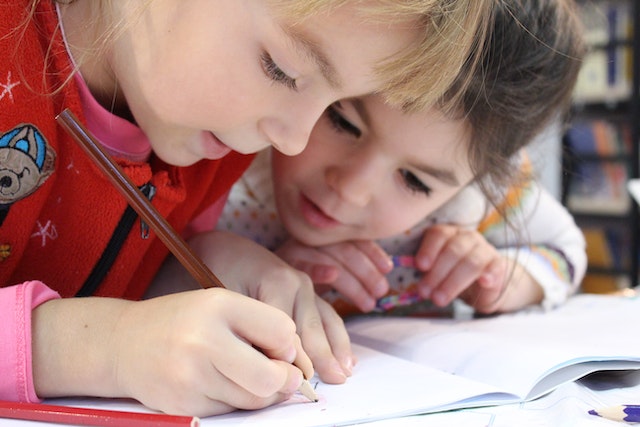 Worksheets are one of the best ways to start the learning process for preschoolers. You can give them a sense of accomplishment by completing learning worksheets.
42. Reading based worksheets
One of the most important types of worksheets are reading based ones. You can improve their foundational comprehension skills that they'll need for further assessments. (Reading)
43. Math worksheets
You can set them up for a year of learning with the right math-based worksheets. These can help your kids learn the foundational skills required to ace any math question. (Numeracy)
44. Writing worksheets
It's important to have comprehensive writing worksheets that include capitals, letters, phrases, and words, to help them get a better understanding of writing techniques. Writing worksheets can also improve their reading comprehension as well. (Writing)
45. Name tag sheets
You can print out templates of school kids, and have your child add name tags of themselves, their parents, and their friends. This is a great way to help them overcome their shyness for the first day of school. One of the best ice breaker activity for kids. (Social skills)
Conclusion
You can get your preschooler onboard with the school year, with the right back to school activities. The right sets of back to school activities can help them adjust to the new learning curriculum. They can also learn more about their own abilities when they complete learning projects and exercises.
You can improve their cognitive processing skills at a young age with the right preschool activities as well. This will help you strengthen their ability to manage change and dynamic activities. You can boost their fine motor abilities, with the right crafts, arts, and creative activities.
Frequently Asked Questions (FAQs)
What skills are enhanced with the right preschool activities?
You can enhance their reading, numeracy, visual processing, and problem solving skills, as a part of comprehensive preschool activities.
What are good preschool back to school lessons?
It's important to teach children about the values of obedience, responsibility, and communication.
What is taught in the first week of preschool?
The first week of school is dedicated to social activities, lesson introduction, and writing sessions for preschoolers.
How do you start preschool activities?
It's important to start preschool activities by ensuring optimal participation of each child involved.