This spooky season, have a delightful time with your little pumpkins. From lanterns, cobwebs, and witches to trick-or-treat candies, these Halloween coloring pages for kids are the most fun, creative, and best Halloween pages for kids of all ages!
SplashLearn: Most Comprehensive Learning Program for PreK-5

SplashLearn inspires lifelong curiosity with its game-based PreK-5 learning program loved by over 40 million children. With over 4,000 fun games and activities, it's the perfect balance of learning and play for your little one.
Try for free
Coloring is a great tool for physical, emotional & cognitive development and when you combine it with kids' favorite time of the year, it's bound to brew some enjoyable times!
From scary to cute and generic, our comprehensive list of the most enjoyable Halloween coloring pages will make sure that your mini munchkin will have a double treat of fun & learning!
10 Spooky Halloween Coloring Pages for Kids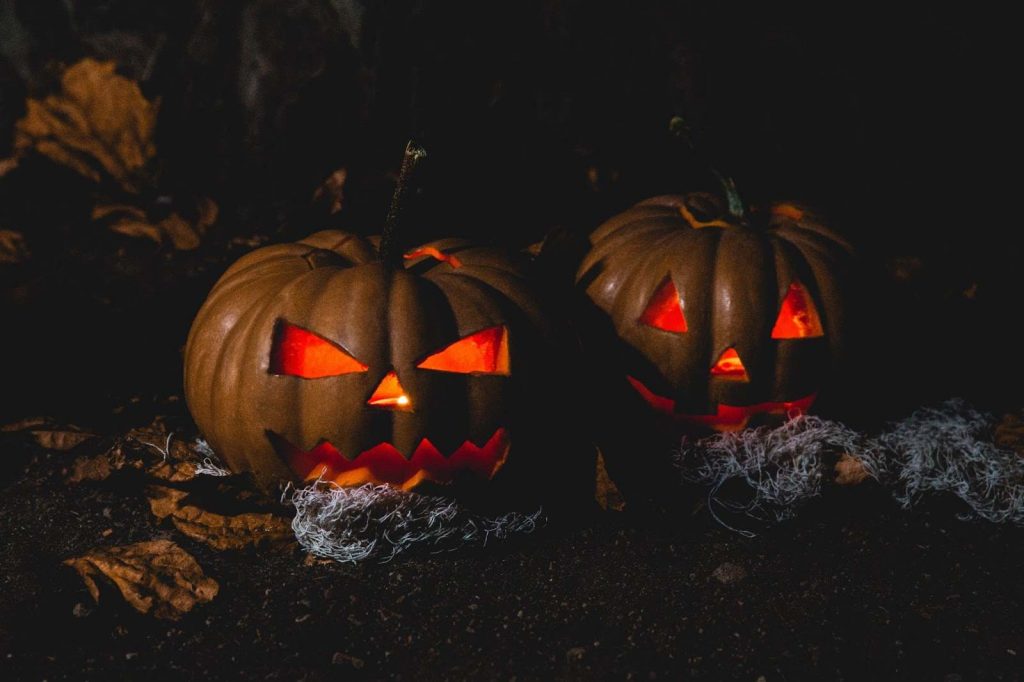 1. The Pompous Pumpkin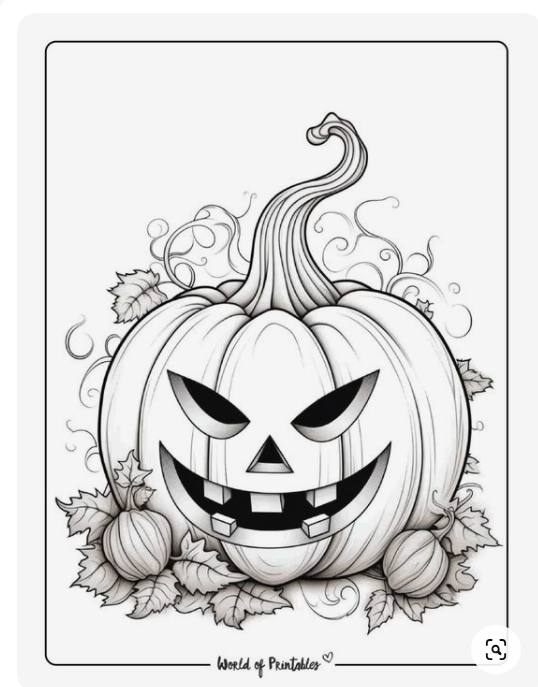 A scary pumpkin coloring page that can be colored with dark shades to bring out its scariness. Perfect for children who love to scare their friends & family on Halloween nights .
2. The Haunted House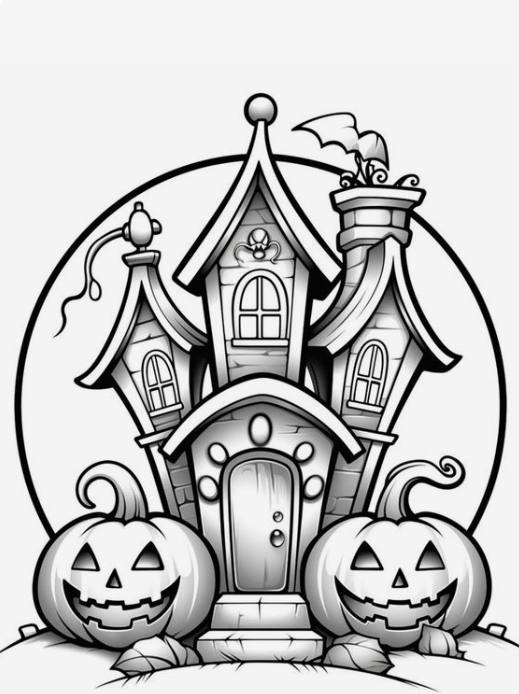 Haunted houses during Halloween provide immersive & experiential times to people of all ages. Your little bundle of joy can either color this to make it a scary-looking house or even a cute colorful house!
3. The Daunting Demon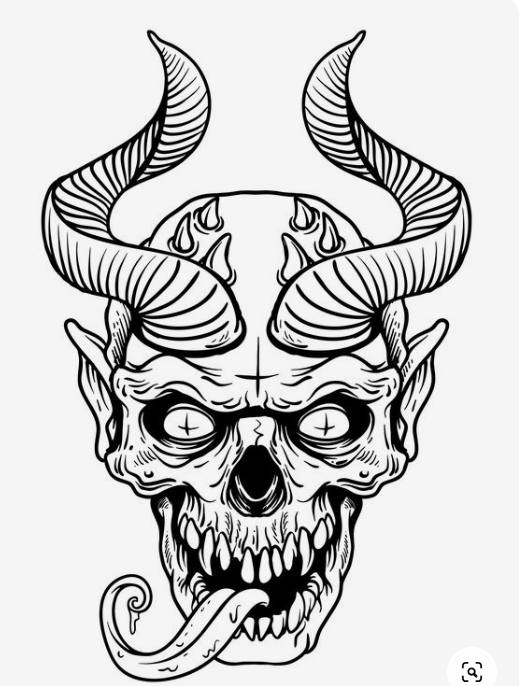 This printable Halloween coloring sheet is suitable for older kids to run amok with their imagination! A spine-chilling coloring fun is sure to give them the real feel of this eerie holiday.
4. The Joyless Joker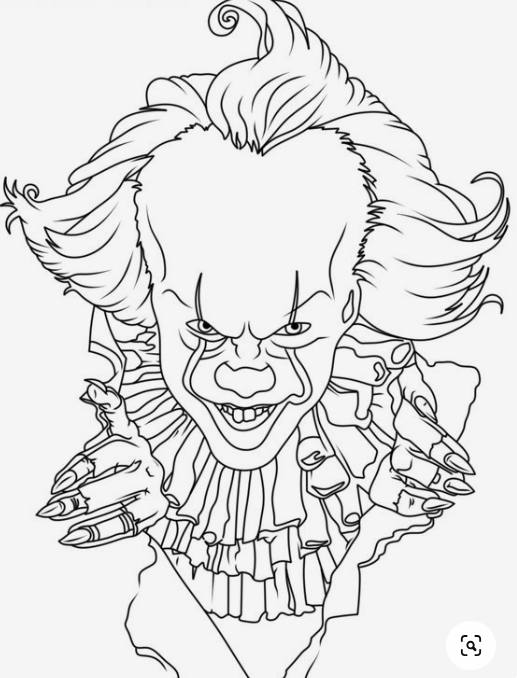 Clowns have become the IT symbol for scary horror movies. This scary Halloween coloring page will ensure an interesting experience for your kid. Ask them to write some famous horror movie quotes on the side or back of the coloring sheet.
5. The Mummy Mania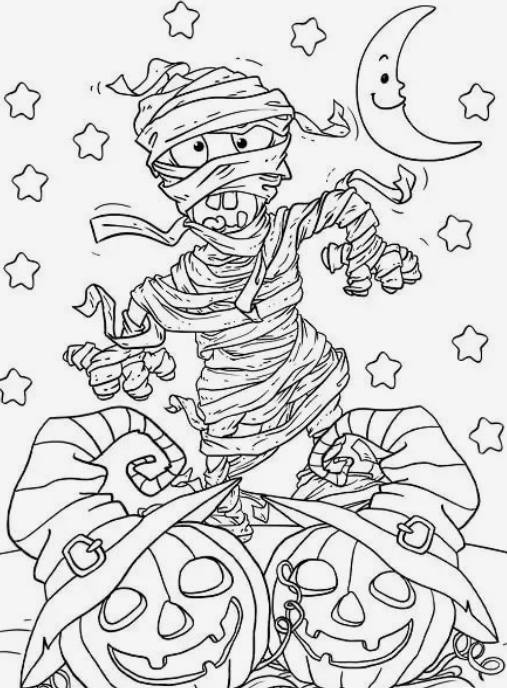 The Mummy is always wrapped in mystery and intrigues young minds. Your munchkins can leave some white spots here and there to give an actual mummy feel. The color grey would be their best friend for this spooky coloring page!
Related Reading: Best DIY Halloween Craft Ideas for Kids
5 Cute Halloween Coloring Pages for Kids
6. The Little Lady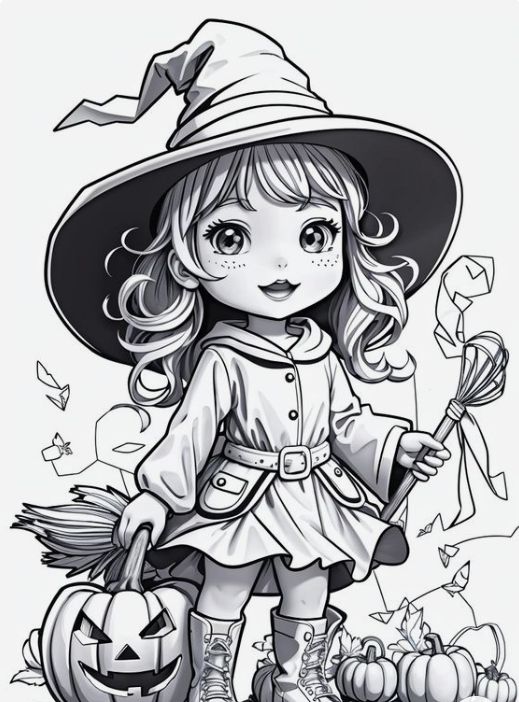 This super adorable little lady of Halloween is all set to fly on her broomstick & deliver candies to you. Suitable for kids of all ages, ideate with your kiddie on choosing the different shades for this Halloween picture to color.
7. The Boo Bestie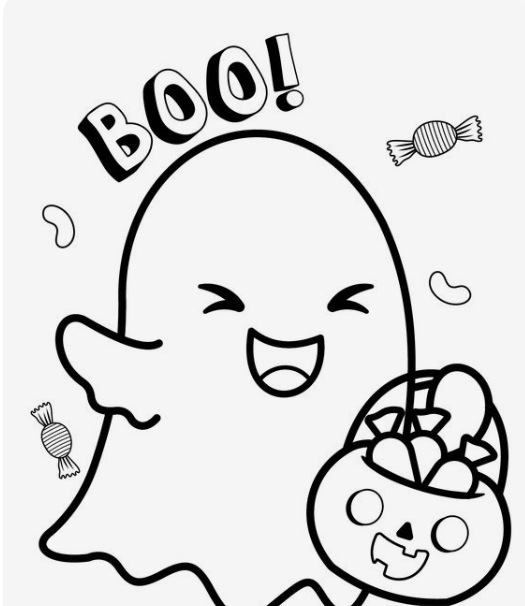 This cutie boo will bring awe in both adults & kids! This Halloween coloring page to print is simple & can be easily used by children of ages 2-4.
8. The Kitty Kween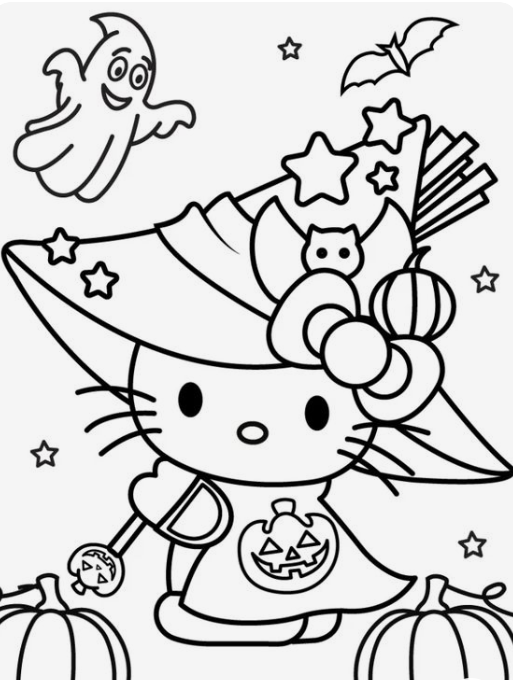 Say Hello Kitty with a Halloween twist! Use a mix of Halloween colors & radiant shades to make this printable Halloween picture a delight to the eyes.
9. The Urban Unicorn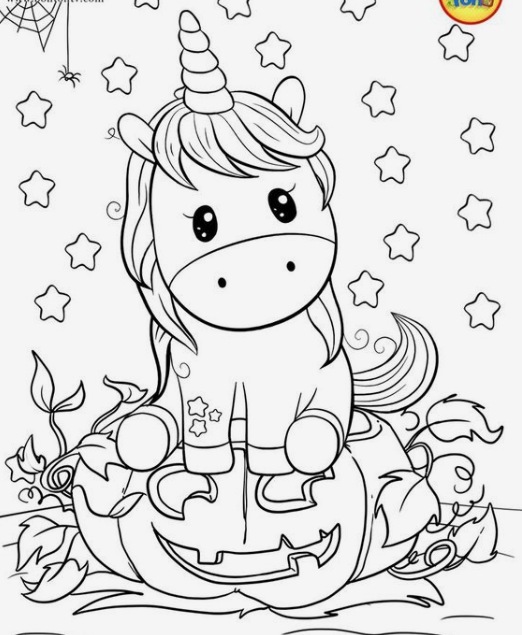 A symbol of magic & grace, unicorns are enchanting creatures that fascinate all kids alike. This unicorn coloring page with a Halloween-y angle will help kids shine with their thought processes & creativity.
10. The Mummy Mickeys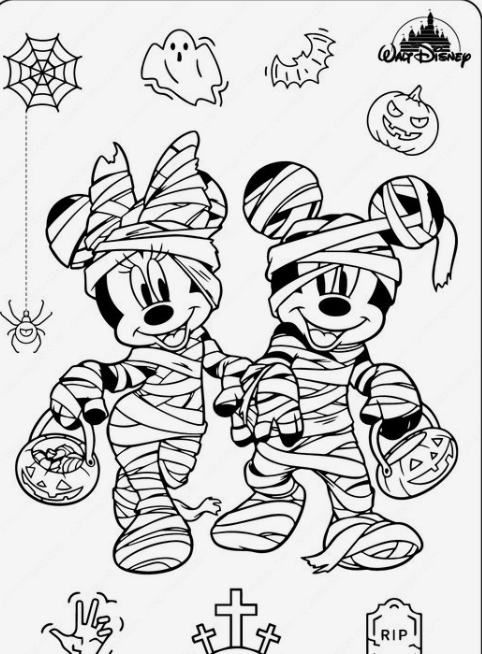 Color the infamous Mickeys as your favorite mummies, this Halloween! A thrilling change to the Disney characters will light up your little ones' faces with wonder!
Related Reading: Funny and Horror-ious Halloween Jokes for Kids
5 Halloween Coloring Printables on Various Themes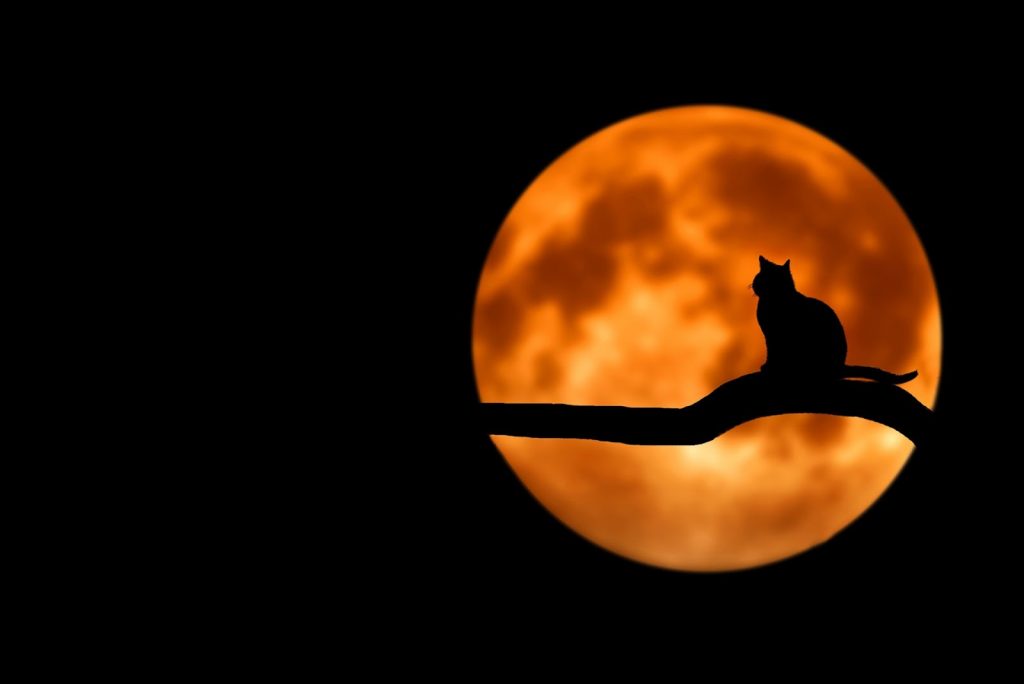 11. Trick or Treat Time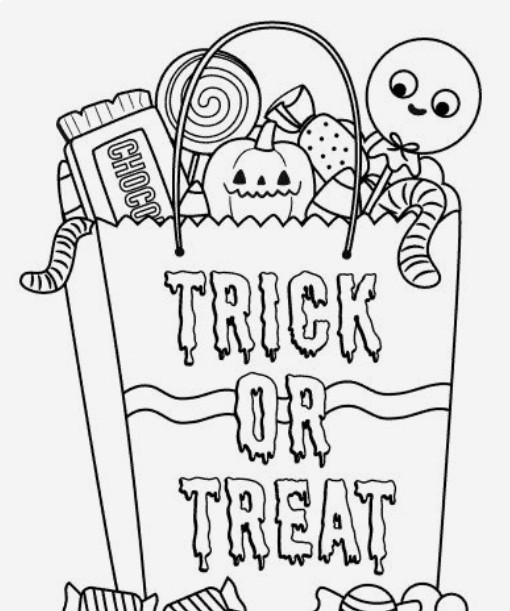 This trick-or-treat coloring page contains different things that symbolize Halloween like pumpkins, chocolates, and toys.
12. The Classic Cauldron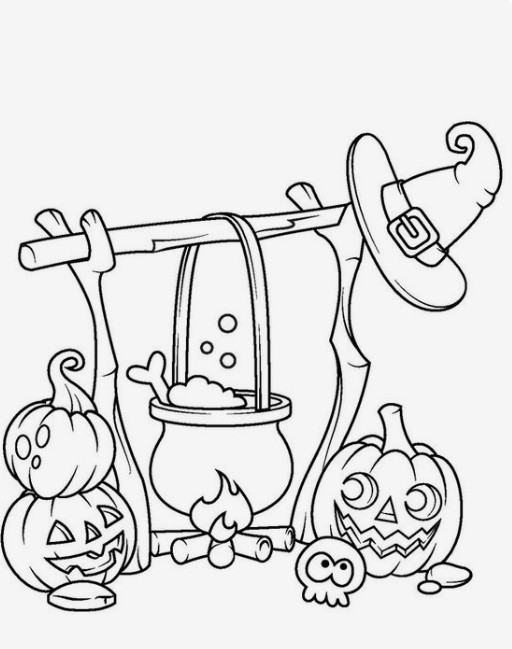 Time to brew the witch's potion with this cauldron coloring sheet on Halloween!
13. It's Happy Halloween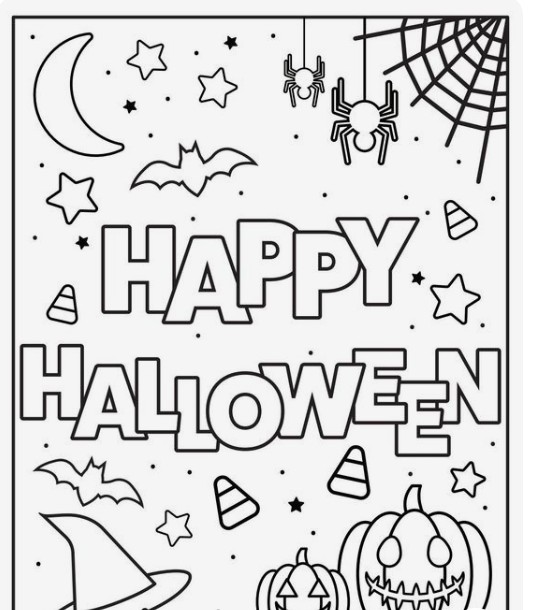 Get in the happy Halloween spirit with this classic coloring page. Your superstar can also use this as a gift to wish friends or family this Halloween!
14. The Optimistic Owl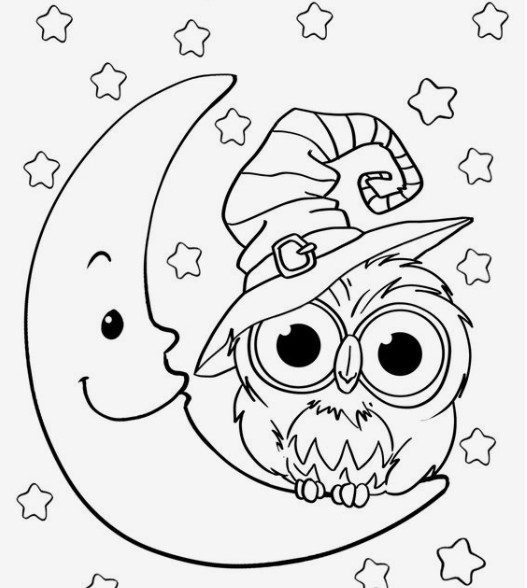 It's a typical Halloween night with a sky full of stars! This coloring sheet will help your kids paint the night away, the Halloween way.
15. The Cupcake Carnival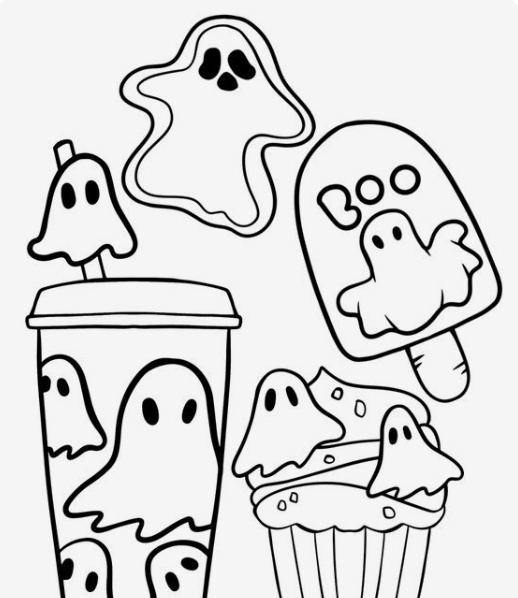 Last but not least, this printable Halloween coloring page is filled with everything kids love like ice creams and cupcakes.
Related Reading: 30+ Best Halloween Activities for Kids
Time For You To Choose!
The above Halloween coloring pages to print will make your kids' spooky season a joyous time to enjoy. Coloring has numerous benefits for kids and compiling the activity with their favorite time of the year can be a creative voyage for them!