Time flies when you have a child. Just when you thought their stable walk would drop the responsibilities off your shoulders, their preschool journey knocks on the door. Preschool reading is crucial for children to develop a habit of reading in the future. With parents' support and guidance, the little ones can ace it all.
SplashLearn: Most Comprehensive Learning Program for PreK-5

SplashLearn inspires lifelong curiosity with its game-based PreK-5 learning program loved by over 40 million children. With over 4,000 fun games and activities, it's the perfect balance of learning and play for your little one.
Try for free
This guide will be very helpful for parents who are looking to introduce their kids to reading. Let's get started!
Related Reading: Best Reading Websites For Kids
5 Reasons Why Reading for Kids is Important?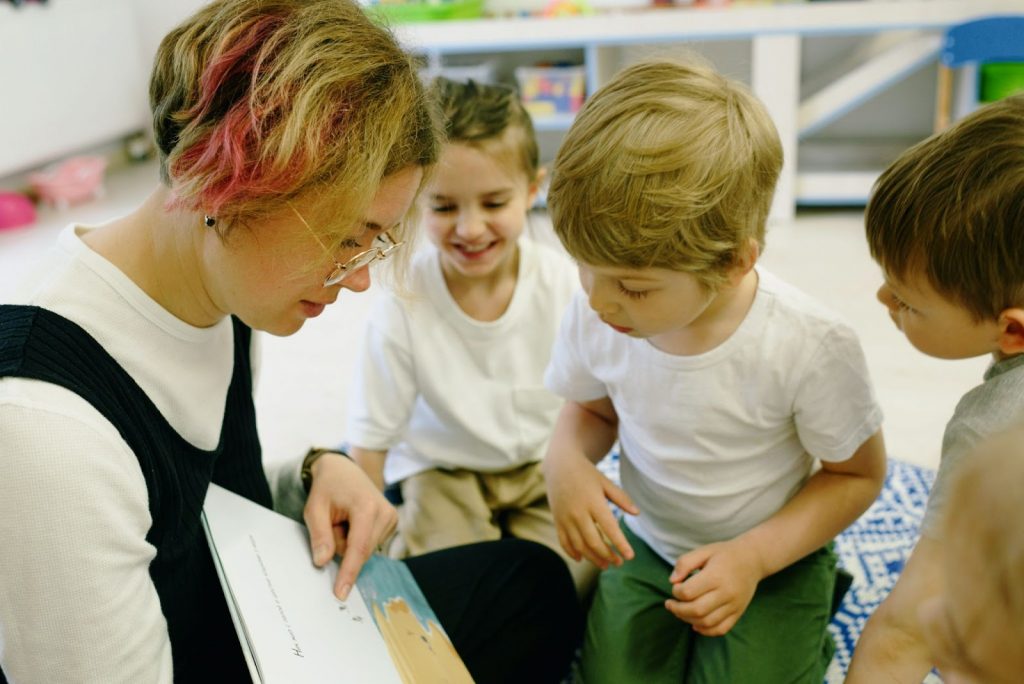 It is a well-known fact that the foundational age of kids (up to 5 years) is the most crucial period. It reinforces the values and learnings from which the kid will build for the rest of his life. Introducing your kid to reading in their early years has many benefits; here are a few that you should know:
1. Develops the Brain
Reading stimulates the brain cells and forms connections with more brain cells, thereby strengthening learning and intellectual ability. This stimulation process, when practiced from the preschool days, will instill the love of reading in them. A study published in 2014 found that reading to children in their early years is associated with enhanced language and cognitive development. Other studies have also shown that early exposure to reading positively influences brain development.
2. Psychological Benefits
Saving some time in the day for reading can significantly improve skills like empathy, problem-solving, morality, etc. Moreover, it helps boost self-confidence in children, inclining them to achieve independence in daily tasks.
3. Kills the Bad Mood
Little ones frequently experience mood swings for something as tiny as not being able to get their favorite toy. Reading, in such circumstances, can help them get off the excess emotions and promote greater maturity. Simply put, reading can instantly lift their moods.
4. Strengthens Family Bonding
Research shows that reading plays a key role in solidifying the parent-children relationship. When parents read out to their kids, it helps young ones build a positive attitude towards family commitments and improve their literacy.
5. Increases Attention Span
Reading to preschoolers can improve their listening skills, which ultimately adds to their concentration skills. While it may be that when kids are introduced to reading, they may squirm all over. However, with regular reading, they will become more accepting.
Related Reading: 10 Reasons Why Reading is Important for Kids Development
6 Components of Preschool Reading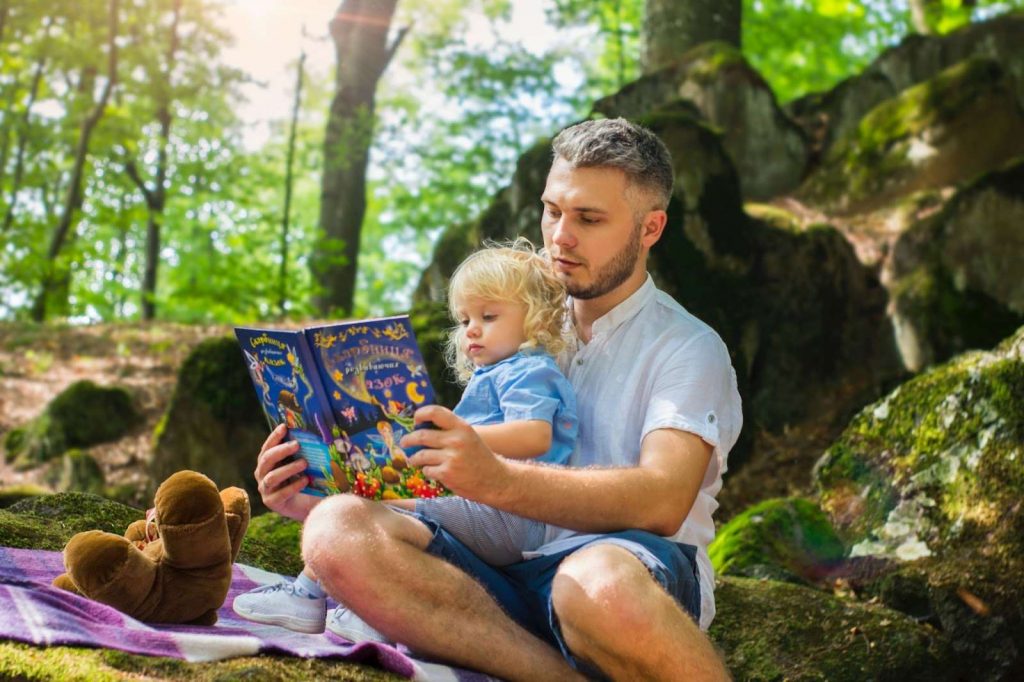 Preschool reading can be breezy, provided parents are aware of the elements that go into it. While there are many resources available, our guide will set the stage for the child to learn to read in pre-K and make the process a little less difficult for parents. C'mon, let's explore!
1. Listening
Prioritizing listening skills for preschoolers can be a game-changer for your little ones. The instructions and interactions at school can drive the kids to become more attentive. However, during the initial days, the kids may take time to accustom to the teacher's instructions and that is completely normal.
To enhance their ability to listen attentively, parents can read stories to them and engage with their activities at home. This will not only improve the listening skills of the children but add to their attention span.
Pro Tip: You can make the environment livelier by enacting the characters side by side.
2. Responsiveness
Content has always been the king for kids and adults alike. When you try to catch a kid's attention using specific content, their reaction can be the best response you can get. For example, when a character in the story does something funny, the child may instinctively share a giggle.
That's when their responsiveness hints that the kid is focused and learning. It is, therefore, essential to choose age-appropriate story books. Moreover, books with easy sentences, gripping yet easy narrations and colourful pictures, etc., would induce faster development in kids.
Pro Tip: You can choose books that offer worksheets, color, art, and other preschool reading activities to fuel the story lessons.
3. Alphabets and Sounds
Bolstering the love of reading in kids cannot begin without introducing them to letters and their corresponding sounds. Commonly known as phonological awareness, teaching children the correspondence between alphabets and their respective sounds is crucial for developing strong literacy skills.
Also, parents must put emphasis on both uppercase and lowercase alphabets to make phonological awareness all the more fruitful. Reading for preschool is essential to let kids recognize the rhyming words and count the number of syllables.
We can already hear your home go like, "A says AAA, B says BAA" …
Pro Tip: Do not restrict teaching phonological awareness to a proper study setting. Share the lessons with your kids while walking, running, or playing.
4. Comprehension
According to a principle from The Reading Journal League, the two main components determining successful reading comprehension are automatic recognition of words and understanding of vocabulary. While you may be wondering how pre-kindergarten reading can be achieved with this principle, we tell you it's not as difficult as you think.
With parents reading aloud, kids will use their recall skills to summarise the story in sequential order. After all, the tryst with remembering and putting the incidents piece by piece is a huge task for pre-schoolers. Moreover, you will notice that with time, kids will be able to improve their vocabulary with such activities.
Pro Tip: Once you finish the story, put up some questions with one-word or one-liner answers to better keep a track of your kid's comprehension progress.
5. Writing
For kids as young as pre-k and preschool, writing can be something as random as scribbling or drawing. If your kid is attempting to hold a pencil in hand, it is a great sign of development. Such attempts go a long way in building up their reading and writing skills.
Usually, the kids try to copy the letters and lines with the support of parents and siblings. This will not only improve their fine motor skills but brew their interest in storytelling and ultimately, reading.
Pro Tip: Teach your kids to write their names before anything else.
6. Book Awareness
Another important component of your kid's pre-school reading is to introduce them to book and print awareness. Recognizing the back cover, front cover, title, and table of contents- all encompass book awareness.
Moreover, it is crucial to familiarize them with the handling of books, like how to turn pages, read the pattern from top to bottom, and use spaces between the words. On top of that, pictures are a great way to fill in kids with the information and stories that books convey. Once they know the etiquette of using pictures to recognize the story content, reading for pre-k can become one of their favorite tasks!
Pro Tip: From the age of infancy, hand in your little ones' picture books to acquaint them early on with the use of books.
Related Reading: 6 Ways to Build Pre-Reading Skills in Kids
Tailoring Your Reading Approach to Your Child's Age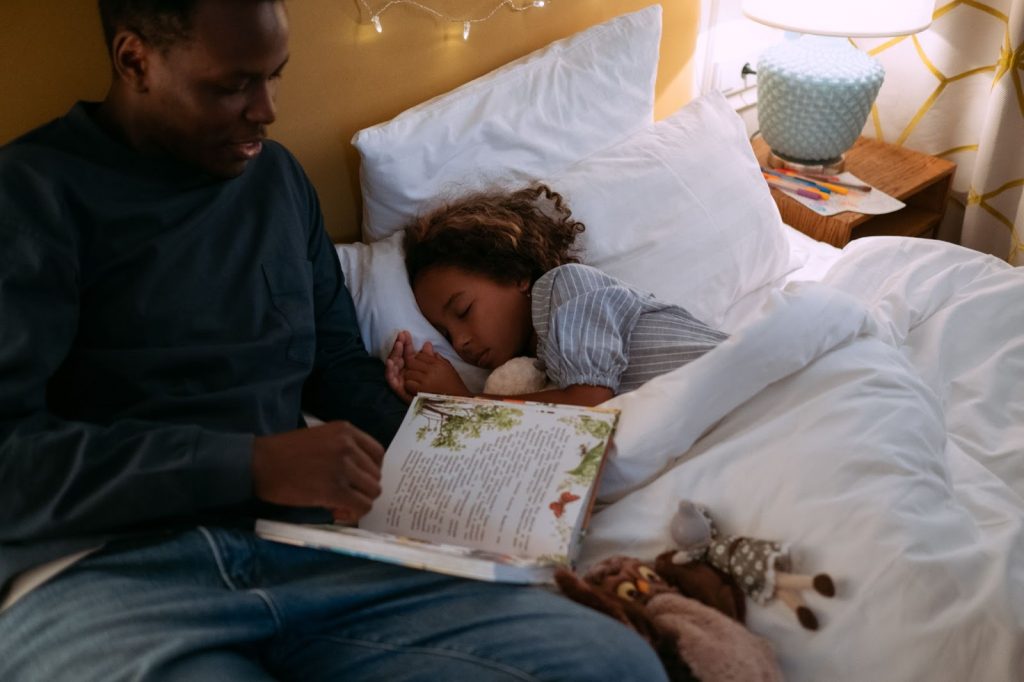 While there is no specific age to begin reading to the kids, it's best to start early. In a world of YouTube and TikTok, parents must acquaint kids with the love of books. Here's how:
Reading to Your Infant
Infants in the age range of 6-7 months can be handed over picture books with bold and bright images. Since animals are a point of fascination for infants, try beginning with an animal picture book. Sit with your baby, point out the animals, and speak their names loudly repeatedly. Try this, and we're sure you won't be disappointed.
During 9-12 months of age, parents can introduce their little ones to more picture books with necessarily a one-line text relating to the picture. Books with more colorful pictures, like fruits, vegetables, birds, etc., can be a great choice.
Reading to Your Toddler
As your little one progresses into the toddler stage, your regular duties will change and so does, the reading choices. You must be ready to expand the collection of books for your toddlers. It would be advised to switch to books with more elaborate visuals and simple text narrating a chain of interesting events. Books with fruits, tv characters, alphabets, and rhymes must be brought in.
Your baby asks for all the more attention at this stage, and you must involve them in everything they do, let alone reading to them. Since we are assuming that your baby will more or less begin to babble by this age, repeating words and actions to them becomes all the more important. For example, while using a fruit picture book, read aloud the names of the fruits and engage them more repetitions; like "What is this?- This is an apple."
Moreover, when your little one reaches the age bracket of 19-30 months, capture the attention by drawing connections with the story characters like "Jack likes to dance, exactly like you." Remember, the more you repeat, the faster they will grasp.
Strengthening Your Child's Preschool Reading Skills
What better way to strengthen your preschooler's reading skills than by reading to them an age-appropriate colorful and bright story book with lots of pictures in it. As we can see that in this journey of reading skills enhancement, there are two factors involved – the role of the parents and the books they read to their child. Let's understand these two kinds of roles!
As Emilie Buchwald beautifully said, 'Children are made readers on the laps of their parents.' This quote highlights the significant role parents play in fostering their child's love for reading and the profound impact it has on a child's development.
While it is likely that parents begin sending their kids to pre-k or preschool by this age, their support and guidance to improve their reading must only increase. At this stage, parents can help by understanding what teachers are teaching pre-k to read and encouraging them to share their classroom incidents.
At this stage, it is best to hand in story books with more complex narrations and pictures so as to teach pre-k to read. In addition to it, keep them engaged with follow-up questions like "What do you think will happen next?" or "Who is your favorite character in the story?"
Moreover, you must draw the child's attention to reading billboards while on the go, reading the text on the cereal box, and so much more. These pre-k reading activities can go a long way in improving the reading skills of your child.
Related Reading: 10 Best Reading Strategies for Students
10 Recommended Books for Preschool Reading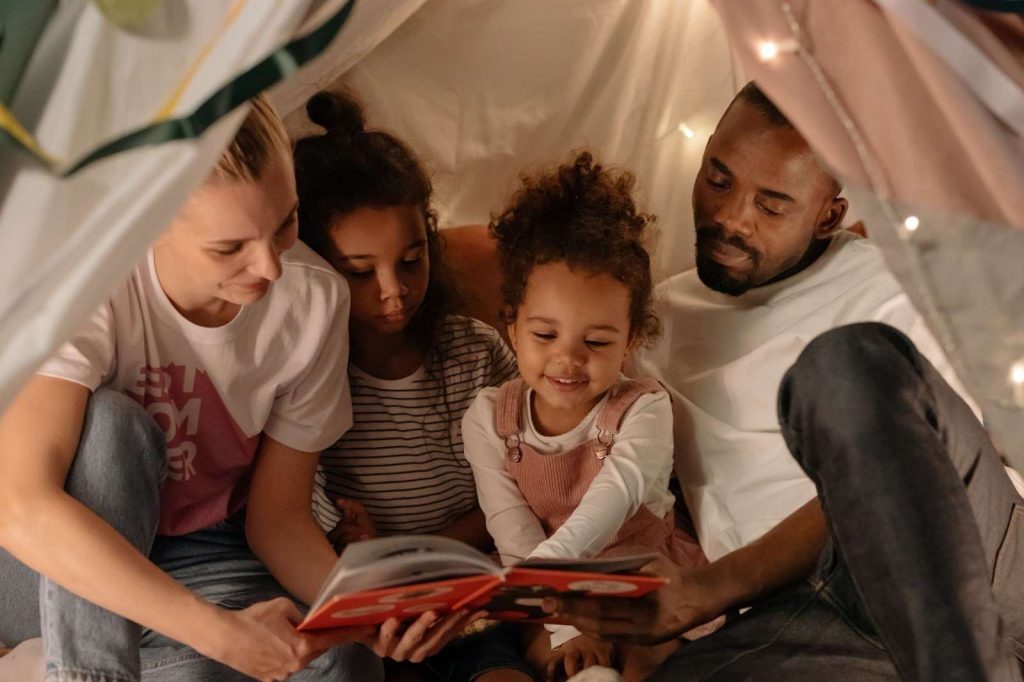 'A book is a dream that you hold in your hand.' – Neil Gaiman
Since we promised you a comprehensive guide to preschool reading, we won't let you switch tabs. As much as it's important to focus on building a habit of reading, choosing the appropriate books is another task. Whether you are preparing to send your kid to a preschool or have already made them join one, the below list of books will really come in handy!
1. Woodward and McTwee
A short story book with ample appealing visuals, Woodward and McTwee will become your child's favorite in no time. The author, Jonathan Fenske, has put in all the silly and funny moments in this two-chapter book. This one works great for children who have a shorter attention span.
Available On: Amazon, Bookshop, Target, and Walmart
2. A Narwhal and Jelly Book Series
Authored by Ben Clanton, this one is a graphic novel with three short stories. Perfect for early readers, it will surely hook your child to funny and adventurous narrations.
Available On: Amazon, Bookshop, Walmart, and Barnes & Noble
3. This is How We Get Ready
Looking to introduce some mannerisms to your little ones? This book should be your next purchase! It beautifully encourages the kids to prepare themselves for school routine- from teaching to brushing their teeth to buttoning up their uniform shirts. Pictorial representations make it a win-win.
Available On: Amazon, Bookshop, Target, and Walmart
4. The Dinos on the Bus
With colorful illustrations and catchy poetry, this sing-along book is a must for your little one. Peter Millet has put in extra effort to create an upbeat rhyme that will make the children ready for their first school bus ride.
Available On: Amazon, Bookshop, and Walmart
5. The Night Before Preschool
Wondering how to motivate your kid for preschool preps? Don't miss out on this one! Authored by Natascha Wing, The Night Before Preschool promises to bring up incidents that will inspire your child to start their preschool journey with glee. It is best to read the book together with your child to get the conversations started.
Available On: Amazon, Bookshop, Walmart, and Barnes & Noble
6. How to be Kind in Kindergarten
A perfect handbook by D.J Steinberg, the colorful pictures and narrations in the book teaches kids to be kind in school. From narrating manners in a fun way to teaching the value of sharing, the book has got all the good for your little one!
Available On: Amazon, Target, Bookshop, Walmart, and Barnes & Noble
7. Bink and Gollie
A story about a hilarious pair, Bink and Gollie, this one will leave the whole house in giggles. It is a perfect read for bedtime or evening tea. Don't wait; order a copy now!
Available On: Amazon, Bookshop, and Walmart
8. Preschool, Here I Come!
Another masterpiece by D.J Steinberg, Preschool, Here I Come, has everything that you need to get your kid started on his preschool journey. A perfect blend of rhymes and narrations, the pre-schoolers will love the book!
Available On: Amazon, Target, Bookshop, Walmart, and Barnes & Noble
9. Rosie Goes to Preschool
Unable to find a preschool guide for your little one? We've got you! Rosie Goes to Preschool is a beautiful story guide that keeps your kid engaged. The best part? You can let your kid explore this book on his own.
Available On: Amazon, Bookshop, Target, and Walmart
10. A Pig, a Fox, and Stinky Stocks!
A great choice for teaching pre-k to read, this story rhyme is sure to keep your kids in a funny mood. Jonathan Fenske carefully curates the incidents between the pig and the fox with dialogue bubbles and colorful pictures. Thumbs up to this one!
Available On: Amazon, Target, Bookshop, Walmart, and Barnes & Noble
Related Reading: Funny Children's Books to Read With Your Kids
Wrapping Up!
It's always a pleasure to see your child grow in his reading skills. We hope the guide was able to give you an understanding of what all goes into nurturing preschool reading. Now that you know it all, bring it into practice and see the bubbling magic in your little one!
Frequently Asked Questions (FAQs)
How much time should I spend on reading with my kid?
Beginning readers should spend about 15 or 20 minutes reading each day.  Although you can increase or decrease the time depending upon your child's mood and interest.
How many books can I use at a time for my kid?
It is recommended to not take more than 5 books at a time. It may sometimes overwhelm the kid. However, there is no hard and fast rule attached to it. If your kid is an avid reader, one can take as many books as satiates their reading hunger.
Which resources should I use to prepare my kid for preschool?
Stick to one or two internet guides to begin the journey. Use storybooks, preferably ones with included reading activities. Simple discussions and cue sharing in daily life can be of great help.