We all know how unpredictable the weather can be, especially in the summer-monsoon season. Having a few rainy day activities for kids ready to go can save the day when those dark clouds roll in.
Lucky for you, we've compiled a list of 30 fun-filled activities that will make a splash on a rainy day. So go ahead and print this out because you'll want to see this for those inevitable days when the rain just won't quit.
30 Best Rainy Day Activities for Kids
Here is a list of the best rainy day activities, ranging from indoor crafts for kids to get their creative juices flowing to active indoor games for kids that will burn off some energy. With this list in hand, you're guaranteed to weather any storm. We've divided the list into categories to make it easier for you to find the perfect activity.
SplashLearn: Most Comprehensive Learning Program for PreK-5

SplashLearn inspires lifelong curiosity with its game-based PreK-5 learning program loved by over 40 million children. With over 4,000 fun games and activities, it's the perfect balance of learning and play for your little one.
Try for free
Make the Day Crafty
Crafts offer an excellent opportunity for kids to express their creativity and have fun at the same time. So instead of wasting time thinking about what to do with kids on a rainy day, why not try out a craft project?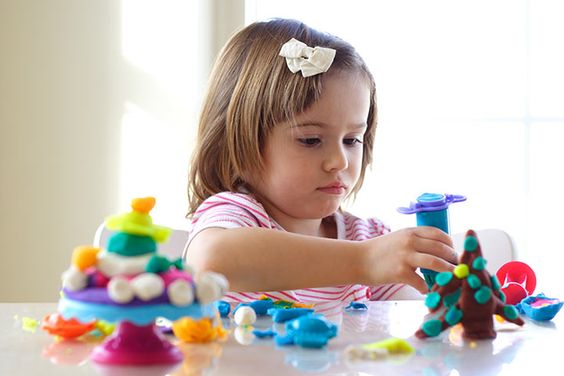 1. Create a DIY Playdough Station
A DIY playdough station is a great way to keep your little ones occupied for hours. All you need is some flour, salt, water, and food coloring. Mix the ingredients and knead the dough until it's the right consistency. Then divide it into balls and let your kids go to town creating everything they can imagine.
If you're feeling extra creative, you can even add some scented oils or glitter to the dough (make sure these are safe for your children to come in contact with). This is a great activity for parents and kids to do together, and it's sure to provide hours of fun.
2. Design Indoor Chalk Mural
Chalk murals are a great way for parents to occupy their kids on a rainy day. By designating a specific area of the house for chalk drawing, parents can create a creative and fun indoor activity for kids! And because chalk is easily erasable, there's no need to worry about permanently damaging walls or furniture.
You can give your child a theme for the chalk mural, such as a specific holiday or season, and encourage them to draw and color within the theme, or simply let their imaginations run wild.
3. Make Colorful Paper Beads
Paper beads are a fun and easy craft that can be made with just colored paper and glue. Parents can cut the paper into thin strips, and kids can roll them into beads using a toothpick. Once dry, string them together to create unique jewelry or use them as decorations for a homemade mobile or garland. Your kids will love showing off their colorful paper bead creations, making this a perfect rainy-day activity.
4. Catch Dreams with a DIY Dreamcatcher
Dreamcatchers are a Native American tradition that is believed to capture bad dreams and only let good ones through. This makes them the perfect activity for kids on a rainy day! All you need are some basic supplies like paper, string, and beads. Plus, it's a great opportunity for parents to get involved and create something memorable with their children. They can even hang it up in their room for some extra good dreams at night.
5. Papier-mâché Fun
No rainy day activity list is complete without papier-mâché; it is one of the most fun things to do on a rainy day with kids. This classic craft requires simple materials like newspapers, flour, and water, and the possibilities for what can be created are endless! Kids can make masks, sculptures, or even their own piñata. Plus, it's a great tactile activity that will keep them occupied for hours as they get their hands messy. So break out the newspaper and get ready for some papier-mâché fun.
6. Create a DIY Puppet Theater
Puppet shows are a great way to spark creativity and encourage imaginative play. All you need for a homemade puppet theater is some cardboard boxes, markers, and old socks or gloves for puppets. These types of rainy day family activities help you bond as each person creates their own unique puppet character. And when the play is finished, the puppet theater can easily be disassembled and stored for future rainy-day fun.
Get Moving with Games
Just because it's raining doesn't mean your kids can't burn off some energy with active games. These are perfect for those rainy days when the inside of the house starts to feel a little cramped. Let's get moving with these games!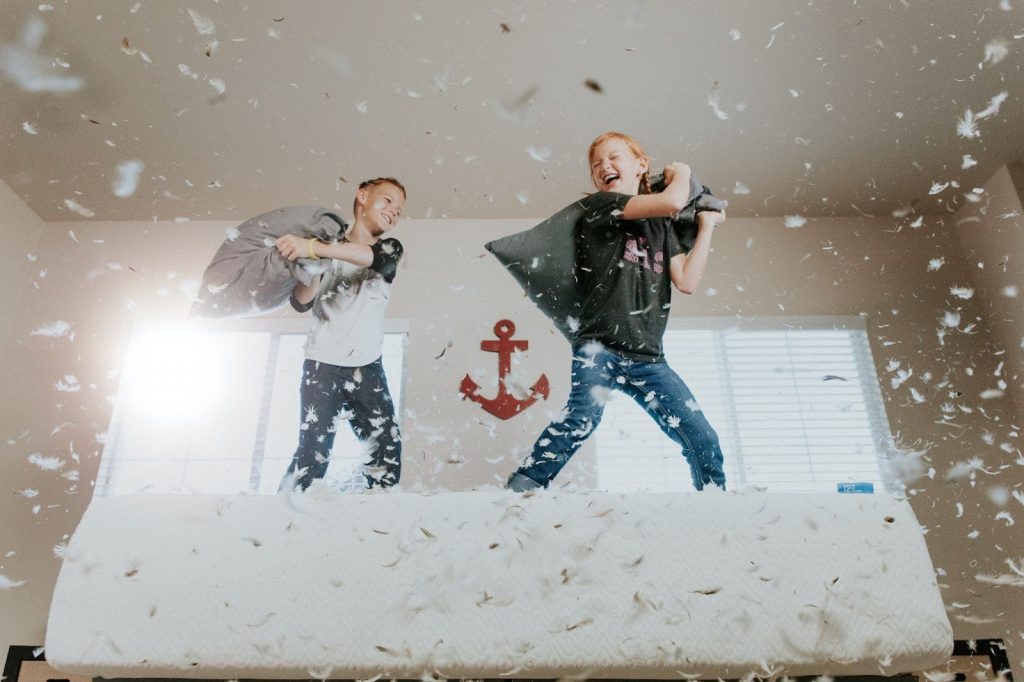 7. Create an Indoor Obstacle Course
An indoor obstacle course is a great way for kids to let off some steam on a rainy day. To create your indoor course, start by finding large open spaces in your home. Then, use chairs, pillows, blankets, and other household items to create a variety of obstacles for your child to navigate. Once you've set up the course, encourage your child to crawl under tables, jump over cushions, and crawl through tunnels. With a little creativity, you can turn a rainy day into a fun-filled adventure for your kids.
8. Hold a Dance Party
Who says you need to go outside to have a dance party? Let your kids crank up their favorite tunes and encourage them to let loose with some indoor dancing. Or make it extra fun by setting up a mini stage for them to perform and dress up in costume. This activity is not only great exercise, but it also helps kids learn about rhythm and coordination. Plus, it's a lot of fun!
Related Reading: 

Best Dance Songs for Kids to Get Them Grooving
9. Have a Pillow Fight
Pillow fights are not only fun, but they also provide an excellent opportunity for parents and children to bond. They also help to release energy and relieve stress. To make it even more fun, turn on some upbeat music and let the kids battle it out in a designated pillow-fighting area. You should also supervise the activity and remind kids to use gentle force. No one wants any unintentional injuries on a rainy day.
10. Create Your Own Bowling Alley
Who needs a bowling alley when you can create your own at home? All you need are plastic water bottles, empty cans, and a small ball. Set up the "pins" in a triangle formation and encourage kids to try to knock them down, just like regular bowling. If you don't have spare bottles or cans on hand, paper or plastic cups also work fine. Keep score and have a friendly competition to see who can knock down the most pins.
11. Go on a Scavenger Hunt
Who says scavenger hunts are just for outdoor activities? Create a list of items your child needs to find in the house and turn it into a fun indoor treasure hunt. This activity not only helps kids sharpen their observational skills but is also a great way to encourage them to clean up their room or play area as they search for the listed items. And the best part? The entire house becomes the playing field for such rainy day indoor activities.
Related Reading: 

Best Scavenger Hunt Ideas for Kids
12. Play Indoor Mini Golf
Transform your living room into a mini golf course by using empty paper towel rolls as the "golf holes" and a tennis ball as the golf ball. Encourage kids to make their own putters out of cardboard or popsicle sticks. To add an extra challenge, create obstacles for them to navigate while they try to make their way around the mini golf course. This activity helps kids work on their hand–eye coordination and fine motor skills while also having some indoor fun.
Paint the Day Away
Rainy days offer the perfect opportunity for kids to unleash their inner artists. These fun rainy day activities will have them getting creative and experimenting with color.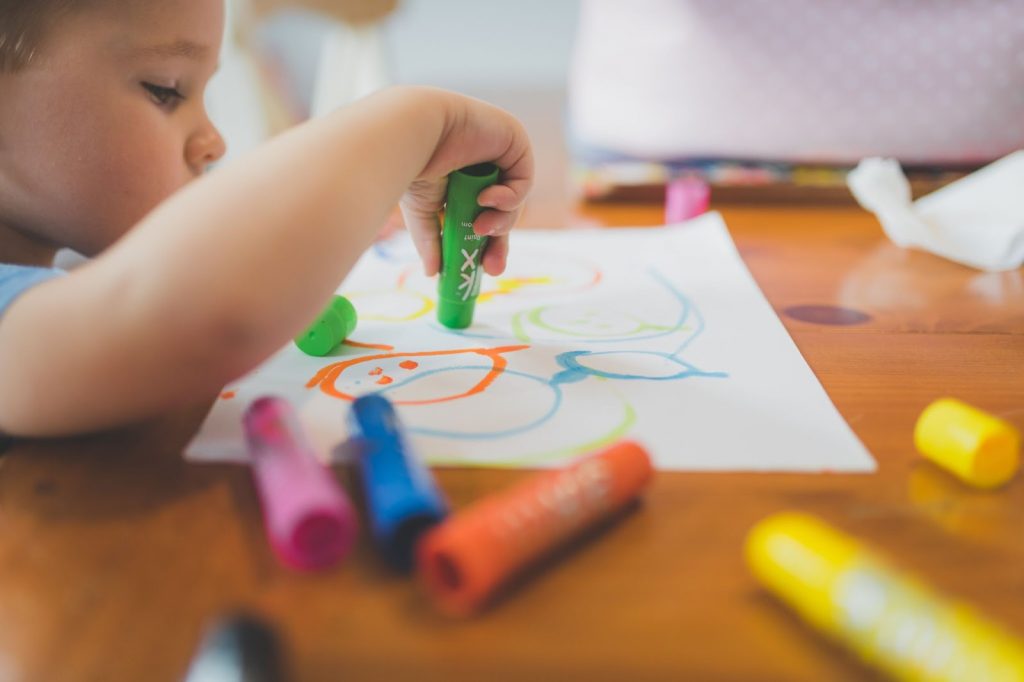 13. Finger Painting
Children love to get messy, and there's no better way to do that than with finger painting. This painting idea for kids is perfect for a rainy day when kids are cooped up, and when parents are looking for something to keep them occupied. Not only is finger painting a fun way to let off some steam, but it's also a great opportunity for kids to explore their creative side. And the best part is that cleanup is easy—just wash off colors from fingers when the masterpiece is done!
14. Paint the Rocks
Head outside to collect some small, smooth stones or pebbles and bring them inside for a fun rainy-day painting activity. Let your kids get creative and paint the stones any way they want. They can use different colors and patterns to create their own unique designs. Once they're dry, these painted stones make for great decorative additions to your garden or as paperweights on your desk.
15. Blow with Straws
This simple and fun activity requires just a few materials—paint, straws, and paper. Pour different colors of paint on to a plate or tray and have your child use the straw to blow the paint on to the paper, creating unique designs and patterns. Your kids will love seeing their paintings come to life as they blow them across the paper. And the best part is that no brushes or artistic skills are required for this activity.
16. Tie-Dye T-Shirts
Tie-dye is making a comeback, and what better way to celebrate than by making a tie-dye t-shirt on a rainy day? To do this, gather some plain white t-shirts, rubber bands, and your choice of tie-dye colors. Follow the instructions on the tie-dye package to create unique designs on the t-shirts. Once they're dry, your kids will have their very own tie-dye shirts to wear and show off.
17. Body Tracing
This activity is a fun and unique twist on traditional handprint or footprint art projects. Have your kids lie down on a large sheet of paper and trace their bodies on to the paper using washable paint or markers. Encourage them to get creative by adding details like hair, clothes, and accessories. This activity not only allows kids to let their imaginations run wild but is also a fun way to see how much they have grown over time as they compare their body tracings from year to year.
18. Paint the Pots
Gather some small terracotta pots and let your kids go wild with their paintbrush to create unique designs. These painted pots can be used as planters for small succulents or flowers, adding a pop of color to your indoor garden. While they're painting, encourage kids to think about color combinations and patterns to create their own one-of-a-kind designs.
Related Reading: 

Best Drawing Ideas for Kids They Will Love
Cook up a Storm
Rainy days are the perfect excuse to bake some tasty treats with your kids in the kitchen. These rainy day activities for kids will teach them new skills while creating delicious snacks or meals.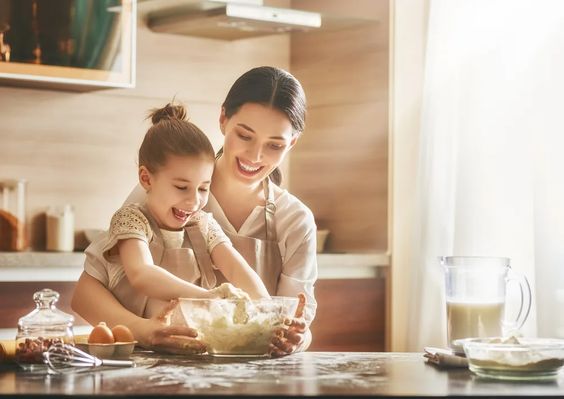 19. Make Homemade Pizza
Let your kids customize their own individual pizzas by providing a variety of toppings for them to choose from. They can get creative with their toppings and have fun assembling their own mini pizzas. This activity will teach kids important cooking skills like measuring and spreading ingredients evenly on to the crust.
20. Indoor S'mores
Bring the campfire indoors by making indoor s'mores in your oven or microwave. Have your kids assemble their own s'mores by layering chocolate, marshmallows and graham crackers before melting them in the oven or microwave. They'll love this delicious twist on a classic camping treat.
21. Bake Cookies
When in doubt, bake some cookies! Let your kids choose their favorite type of cookie dough and help them measure and mix the ingredients. They can also have fun using cookie cutters to create different shapes before baking them in the oven. While they wait for the cookies to bake, have them decorate paper bags or containers to package and give as gifts.
22. Make Homemade Ice Cream
Who doesn't love ice cream on a rainy day? Get creative in the kitchen by making your own homemade ice cream. All you need is a plastic bag, ice, salt, and your choice of mix-ins like crushed cookies or candy. Have your kids shake and mix the ingredients together in the bag to create their own unique flavors of ice cream.
23. Create a Snack Mix
While this activity may not involve any cooking, it's still a fun and tasty way to pass the time on a rainy day. Have your kids gather their favorite snack mix ingredients like pretzels, cereal, dried fruit, nuts and chocolate chips. They can mix them together in a bowl or individual bags for a tasty treat to munch on during a rainy day.
24. Have a Tea Party
Bring out the fancy dishes and plan a tea party with your kids. They can have fun setting up the table and deciding on a menu of finger sandwiches, scones and mini desserts. When it's time to pour the tea, have them practice their manners and learn how to properly serve tea to their friends or stuffed animals. You can even dress up for the occasion to make it extra special.
Related Reading: 

Best & Fun Preschoolers Cooking Activities With Recipe
Learn With Educational Activities
Learning doesn't have to be boring! Some rainy day activities for kids help enhance learning skills and are fun at the same time.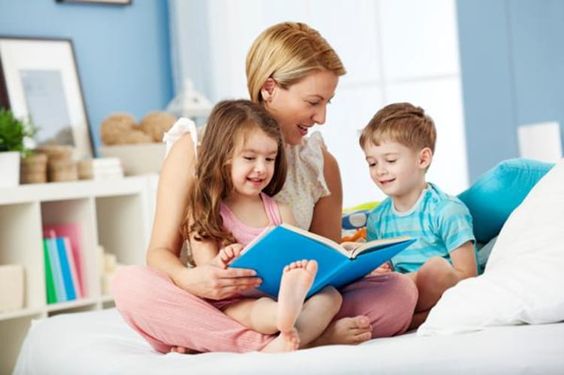 25. Have a Quiz Show
Bring out your kids' competitive spirit with a quiz for kids. Have them team up or compete individually and create questions or challenges in their areas of interest, like history, science, spelling, educational math, or even pop culture. Not only will this activity help improve their knowledge of different subjects, but it will also be fun to spend time together as a family.
26. Create a Word Search or Crossword Puzzle
Word search and math puzzles for kids are not only enjoyable, but they also help improve problem-solving skills and enhance spelling and vocabulary. No need to buy pre-made puzzles—have your kids create their own by coming up with a list of words and clues. They can also challenge themselves or each other by timing how long it takes to complete the puzzle.
27. Play Educational Games Online
When the weather is too wet to go outside, turn to online educational games. These can range from science and math games to history and ELA games. Turning screen time into learning time will keep your kids entertained while continuing their education. Keep an eye out for age-appropriate games and set time limits to ensure balance.
Related Reading: 

Best Educational Games for Kids
28. Learn a New Language
Rainy days are the perfect time to start learning a new language. There are numerous online resources and apps for kids to learn languages like Spanish, French, or German. Encourage them to set goals for themselves, like learning a certain number of words or phrases daily. This activity will not only improve their language skills but can also open up new opportunities and broaden their worldview.
29. Read a Book
Settle in for a cozy story time by reading a book together as a family. Have your kids pick out their favorite stories or introduce them to new ones. Take turns reading aloud or have them read individually and discuss the book afterward. Reading helps improve literacy skills, sparks imagination and encourages creativity. Plus, it's a great way to bond as a family.
30. Have a Science Experiment
Conducting science experiments for kids can be both educational and entertaining. Choose an experiment that aligns with your child's interests, or do some research to find new and exciting ones. These can range from simple experiments like creating a volcano using baking soda and vinegar to more advanced ones like constructing a balloon-powered car. No matter what experiment you choose, it's sure to be an exciting and informative activity.
Related Reading: 

Best Science Kits for Kids That Make Your Child Love Science
Let's Make the Rainy Day Fun!
Rainy days can be a drag, but they don't have to be. These 30 best rainy day activities for kids will keep them entertained and engaged while also helping them learn new skills and foster creativity. So the next time rain starts pouring, break out these rainy day ideas for kids and make the most of it with your kids. You never know—they might just start looking forward to rainy days.
Frequently Asked Questions (FAQs)
Do these activities work for older kids as well?
These rainy day activities for kids can be adapted and enjoyed by children of all ages. Older kids may be able to handle more advanced versions or challenges of the activities, such as creating harder word searches and crossword puzzles or conducting more complex science experiments.
What if my child doesn't seem interested in any of these activities?
It's important to consider your child's interests and adapt the activity accordingly. If they don't enjoy reading, for example, try finding a book on a topic they do enjoy or make it more interactive by acting out scenes from the book together. If all else fails, involve them in choosing the activity—they may just surprise you with their ideas. And remember, it's okay to incorporate some screen time as well; just make sure it's educational and limited.