Summer is the perfect time for kids to take a break from school and engage in fun activities. However, keeping them engaged in learning and stimulating their minds is also essential. Summer reading programs are an excellent way to ensure that kids continue reading and learning throughout the summer break. According to a study by Allington & McGill-Franzen in 2003, these programs can prevent a decline in reading achievement scores from the end of one school year to the beginning of the following year.
SplashLearn: Most Comprehensive Learning Program for PreK-5

SplashLearn inspires lifelong curiosity with its game-based PreK-5 learning program loved by over 40 million children. With over 4,000 fun games and activities, it's the perfect balance of learning and play for your little one.
Try for free
"Reading is essential for those who seek to rise above the ordinary," says American entrepreneur Jim Rohn. Reading programs offer a range of benefits for children, such as improving their reading skills, enhancing vocabulary, and fostering creativity and imagination. Parents and teachers must encourage kids to participate in these programs and make them a part of their summer routine.
In this blog post, we have a list of the best summer reading programs for kids in 2023. These programs are designed to be engaging, fun, and educational. We will also provide tips on how to set up a summer reading program for kids. So scroll and read on!
Related Reading: Summer Programs for Kids: Unlocking a World of Exploration and Growth
15 Best Summer Reading Programs for Kids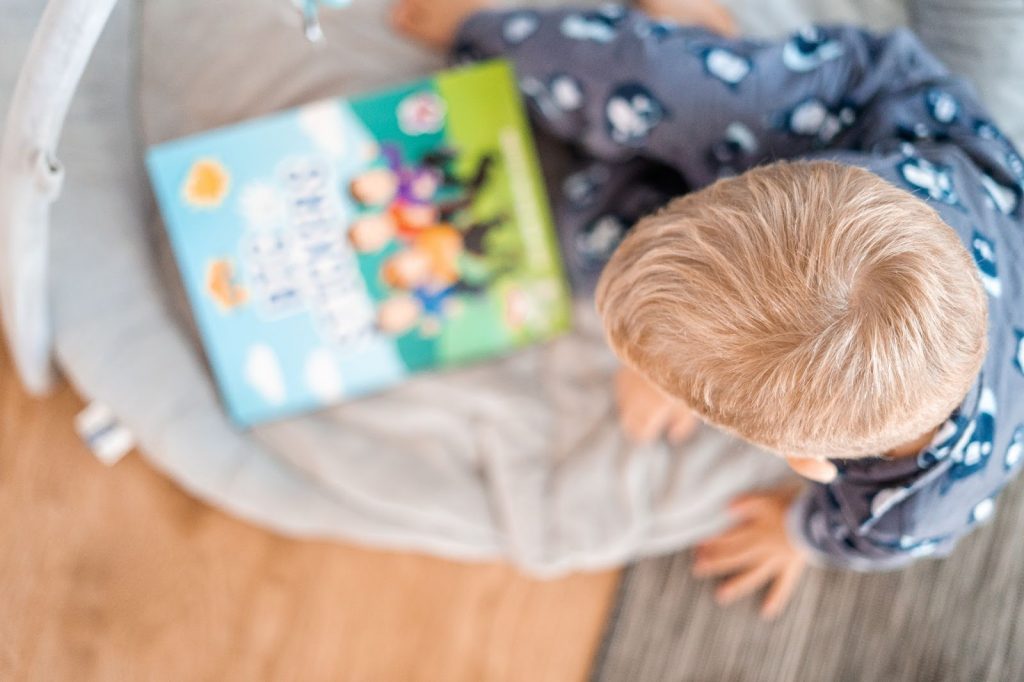 Here are some Summer Reading Programs for Kids that they will enjoy while learning new things:
1. Scholastic Summer Reading Challenge
This program is available and free for kids all around the world. This challenge allows kids to keep track of their reading minutes, win rewards virtually, and even set new reading records. With engaging activities, challenges, and book recommendations, this program is great for kids of all ages.
2. Reading Is Fundamental
This program offers free books and resources to kids in underserved communities across the US. With a focus on early literacy, RIF helps kids develop a love for reading and provides them with the tools they need to succeed.
3. Barnes & Noble Summer Reading Program
Kids can get a free book from Barnes & Noble by reading eight books and logging them in their summer reading journal. With a wide selection of books for all ages, this program is a great way to keep kids reading all summer.
4. Amazon Summer Reading Challenge
This is one of the best online free reading programs for kids and is designed by Amazon to motivate kids to read and learn. Kids can get a certificate and a free book from National Geographic Kids after finishing 7 books.
5. Public Library Summer Reading Programs
Most public libraries offer these programs for kids of all ages. With fun events, activities, and incentives, these programs are a great way to keep kids engaged and motivated to read.
6. Half-Price Books Feed Your Brain
One of the summer free reading programs for kids is Half-Price Books Feed Your Brain. To participate, children need to read for a minimum of 15 minutes every day and use the free reading log provided by the program to track their progress. After reading for 300 minutes, they can submit their completed log to their nearby HPB store and earn $5 Half-Price Books Bucks. Additionally, the program offers tips and printable book lists to help children make the most of their summer reading experience.
7. Start with a Book
If you're looking for a useful resource to keep your child engaged in reading during the summer, Start with a Book is a great option. The program provides entertaining reading and activity trackers to help your child stay on track while also having fun. You can keep up with all your summer adventures while exploring your hometown or dive into the themed summer science adventures offered by the program, which include exploring space, rivers, and birds through books.
8. Book It! Summer Reading Program
This program is designed for kids in grades K-6 and offers rewards for reading and completing activities. With fun reading challenges and prizes, this program is a great way to keep kids entertained all summer long.
9. Book-A-Million
Your child can obtain a free Keeper of the Lost Cities pencil pouch by reading any four books from the Summer Reading Adventure section, either online or in-store, and writing about them in their summer reading adventure log book.
10. Junie B. Kids Club
The Junie B. Jones series is a beloved classroom favorite, selling over 60 million books and keeping kids reading and laughing for over two decades. Enroll your child in the Junie B. Jones Reading Club to stay connected with all things Junie B like monthly updates on exciting new activities, events, sweepstakes, etc.
Related Reading: Best Reading Strategies for Students
11. Sync
For teenagers who enjoy audiobooks, Sync offers a summer reading program with two free audiobooks every week throughout the summer. Whether they're on the go or relaxing at home, these audiobooks are perfect for summer reading. The program includes a contemporary young adult book and a classic title that teens can download for free using the SORA/OverDrive app.
12. Showcase Cinemas
Your child can earn a ticket to watch a summer movie for free by reading a book! Have them present a book report at a participating Showcase Cinemas box office to receive free admission to a select children's film.
13. Reading Eggs
This online reading program offers interactive lessons, games, and activities for kids in grades K-6. With a focus on building phonics and comprehension skills, Reading Eggs is a great way to improve reading abilities.
14. Bookopolis
This online community is designed to encourage kids to read and share their favorite books. With book reviews, recommendations, and reading challenges, your kids will love this summer reading program.
15. Unite for Literacy
This website offers free digital books and resources in multiple languages for kids of all ages. With a focus on early literacy, Unite for Literacy helps kids build foundational reading skills and a love of books.

Related Reading: Best Reading Websites For Kids
Why is Summer Reading Programs Important?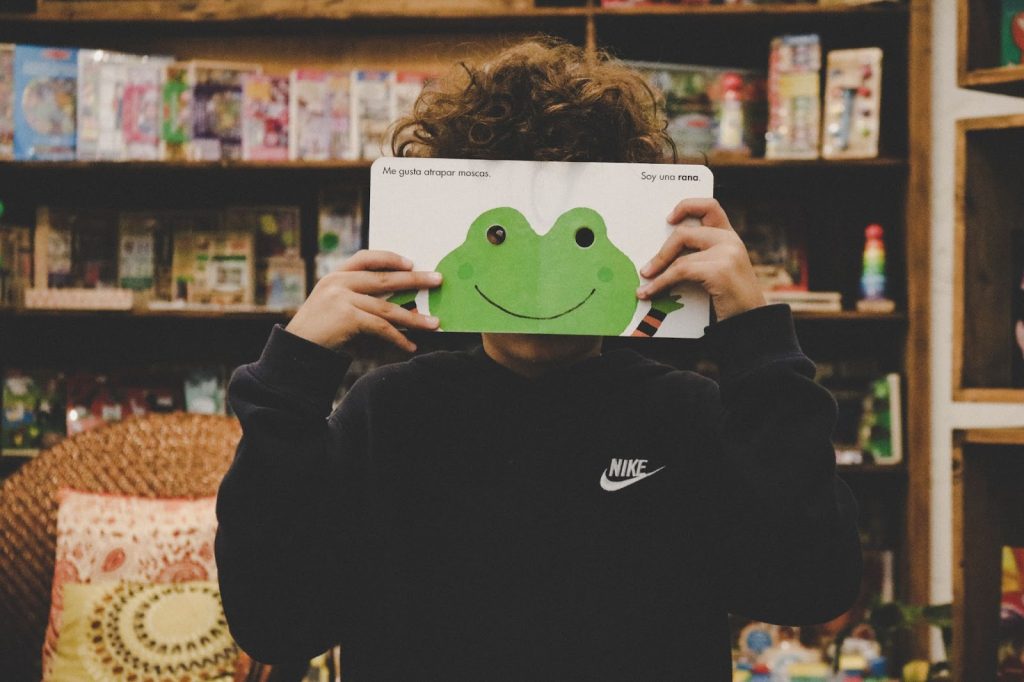 Kids' Summer reading programs are more than just a fun way to keep them busy during the summer break. These programs offer numerous benefits to children, making them an essential part of their overall development.
1. Prevents Summer Slide
First and foremost, it can help kids maintain their reading skills and prevent what is known as the "summer slide". A study published in Reading Rockets has shown that kids who don't read during the summer can lose up to two months of progress they made during the school year. In contrast, kids who participate in such programs are more likely to retain their reading level or even improve it.
2. Developing Love for Reading
These reading programs help children develop a love for reading and learning. Children are more likely to see reading as a pleasurable activity rather than a chore by providing them with fun and engaging reading materials. This positive association with reading can carry over into the school year and beyond, setting them up for a lifetime of reading and learning.
3. Learning New Things
These programs also allow children to explore their interests and learn about new topics. Many programs offer a wide range of reading materials, from fiction to non-fiction, that can spark children's curiosity and encourage them to delve deeper into fascinating subjects. This can lead to increased knowledge, improved critical thinking skills, and greater academic success in the long run.
4. Developing Social Skills
In addition to the educational benefits, it can also provide social benefits to children. By participating in reading groups and book clubs, kids can connect with peers who share their interests and develop friendships outside of the classroom. This can improve their social skills and boost their self-esteem.
Related Reading: Best Activities to Stop the Summer Slide
How Do I Set Up a Summer Reading Program?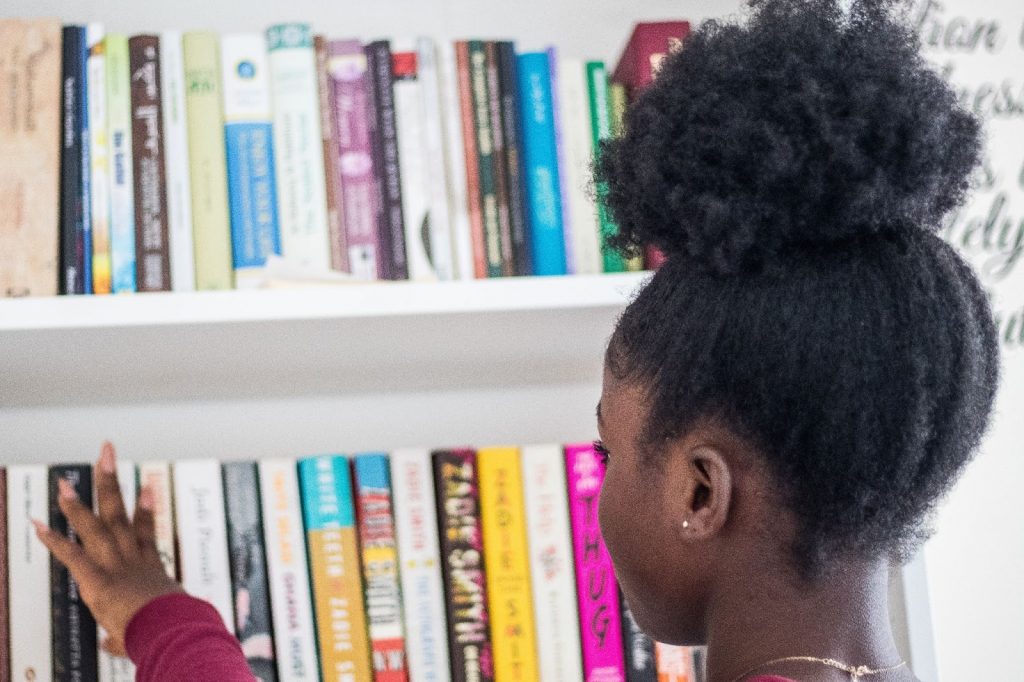 Setting up a kid's summer reading program can seem daunting, but it doesn't have to be! Here are steps to setting up your child's perfect summer reading program.
1. Set a Clear Goal
First, decide on the goals of your program. Do you want to encourage a love of reading, improve reading skills, or both? Once you've established your goals, it's time to choose a theme. A theme can help to unify your program and make it more engaging for participants. Some popular themes for kids' these programs include "Under the Sea," "Outer Space," and "Around the World."
2. Set a Reading Level & Create a Reading List
Next, determine the age range and reading level of your target audience. This will help you choose appropriate books and activities. Consider reaching out to local librarians or educators for book recommendations and create an e-reading list.
3. Use the Right Tools
Take a trip to the local library and collect the books you've added to the reading list. If you do not find the hard copies, try online resources for help. You will most definitely find the books you need online. If you'd like your kid to read it on paper, consider taking colored printouts of the online books.
4. Create a Schedule
Once you have your theme and book list, create a schedule of events for your program. This can include weekly reading goals, book discussions, author visits, and crafts or activities related to your theme.
5. Track the Progress
Finally, track progress and celebrate success. Keep track of participants' reading logs and offer prizes or certificates for reaching reading goals. Host a final celebration to recognize the child's hard work and accomplishments. Consider giving them a gift or cooking their favorite food!
"The more that you read, the more things you will know. The more that you learn, the more places you'll go" – Dr. Seuss
Setting up a kid's summer reading program doesn't have to be complicated. With some planning and creativity, you can provide your kid a fun and educational experience.
Related Reading: Free Online Classic Storybooks for Kids
Conclusion
Summer reading programs provide an excellent opportunity for kids to keep up their reading skills, foster a love for books, and discover new interests. By participating in kids' summer reading programs, kids can stay engaged with reading throughout the summer and be better prepared for the upcoming school year. As a parent or teacher, it's important to encourage and support kids in their reading journeys and take advantage of the many resources available.
Related Reading: Best Summer Activities for Kids to Have A Blast This Summer
Frequently Asked Questions (FAQs)
How do I choose the right summer reading program for my child?
Consider your child's age, interests, and reading level when selecting a program. Look for programs that offer incentives, engaging activities, and a variety of reading materials.
Can my child participate in multiple reading programs in the summer?
Yes. It's a great way to keep them engaged and motivated to read throughout the summer.
Are these kids kids' summer reading programs only for struggling readers?
No, these are beneficial for all children regardless of their reading level. They help to improve reading skills, encourage a love for reading, and prevent summer learning loss.