Every parent wants their child to demonstrate social skills, physical strength, cognitive thinking, and team spirit. For full character development in a child, school education can only help up to a certain extent. Doing extracurricular activities after school plays a significant role in overall character development.
Therefore, parents need to introduce different extracurricular activities to their children to learn new things and build a well-rounded personality.
Let's dig in.
Also read: 100+ Extracurricular Activities Examples: The Best List
What are Extracurricular Activities?
An extracurricular activity, aka ECA, is any activity children perform beyond the school's standard curriculum. These activities are based on their personal interests that can help develop a new skill.
In simple words, activities that children perform beside the school curriculum are called extracurricular activities. Therefore, schools will not sponsor ECA. These activities are usually voluntary, social and involve interaction with the same age group.
Parents often find it hard to find extracurricular activities that can spike their children's interests and help them in their college applications. First, let's understand what can and cannot count as an extracurricular activity to clear your confusion.
An extracurricular activity has two main criteria:
Demonstrates a talent
Provides value to other people, including yourself
Let's take an example. Improving your hair quality or trying different hairstyles doesn't count as an extracurricular activity. But starting a blog to share hair care tips will count as an ECA because it demonstrates skill and provides value to other people.
SplashLearn: Most Comprehensive Learning Program for PreK-5

SplashLearn inspires lifelong curiosity with its game-based PreK-5 learning program loved by over 40 million children. With over 4,000 fun games and activities, it's the perfect balance of learning and play for your little one.
Try for free
Values that Extracurricular Activities can Bring in Your Child's Life
Extracurricular activities can not only help your child make great applications to reputable colleges or universities but also offer many health and personality development benefits:
Improves Physical Health
Extracurricular activities that involve some physical work helps to improve the overall physical health of children. Physical ECA motivates kids to exercise, lowering the risk of many diseases like depression, obesity, low metabolism, etc.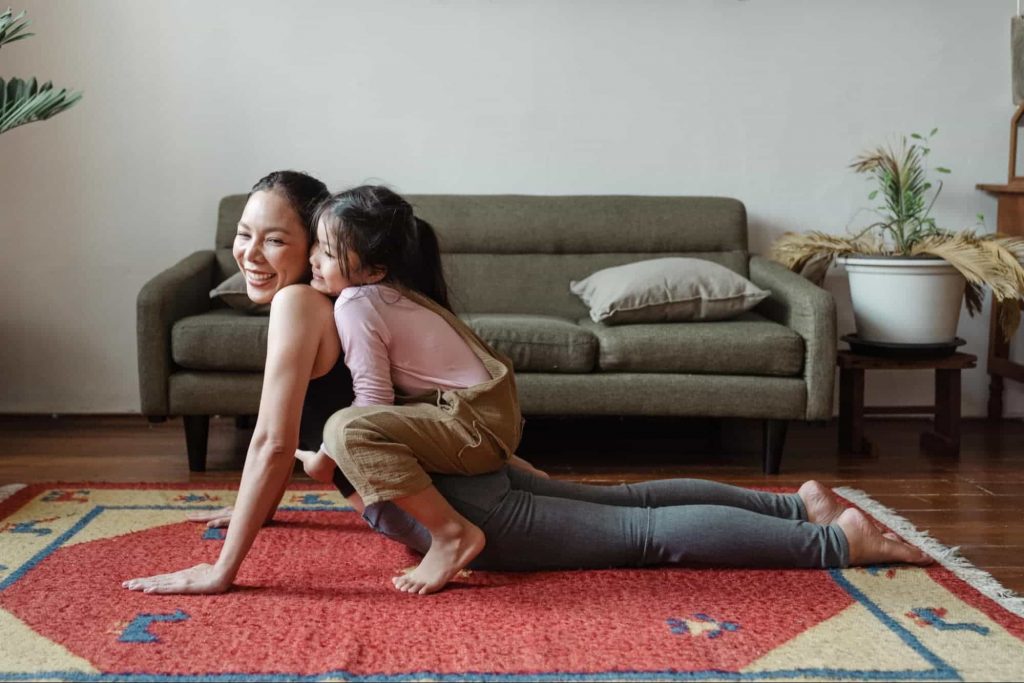 Instills Social Skills
Extracurricular activities instill social skills into children at a young age to help them as adults. The ECA develops basic social skills like leadership, coordination, and peer relationships. Some cultural and religious clubs even develop cultural values and diversity.
Boosts Self-esteem
Extracurriculars focused on your child's interest can give a push to their self-esteem and confidence. It allows kids to follow their passion and nurture a new skill. The improved levels of self-esteem can provide confidence to your child for better expressing their thoughts and forming opinions.
Elevated Mental Health
Self-esteem and passion further fuel better mental and psychological development in children and teens. A study has shown that children who participate in extracurricular activities are more satisfied and less anxious. The study also talks about how ECA reduces screen time for them, resulting in a better mental state.
Develops Positive Habits
Extracurriculars help to develop positive habits for better early development of a child. In addition, some extracurricular activities can set a pathway for the general health and well-being of a child to carry along throughout their lives, such as:
Time management skills
Community development
Compassion towards others
Self-efficient and so on.
Helps with Academics
If you enroll your children into academic extracurricular activities, it will help them perform better in their school. This, in return, will improve their grades and brighten their chances to get admission to prestigious universities.
Selecting the Perfect Extracurricular Activities
There are endless extracurricular activities examples available that can confuse parents. If you cannot decide which extracurricular activities are suitable for your children, consider these factors while selecting ECAs:
Don't Make It Harder for Yourself
It's hard being a parent. Juggling your child's playdates, school activities, and homework is already taking plenty of your time. So it's best advised to not add up the extracurricular burden on your plate and select extracurricular activities for kids that will not increase their and your workload.
Evaluate Your Child's Strengths and Weaknesses
It would be best if you understood where your child's strengths and weaknesses lie before selecting an extracurricular activity. If your child is good at coloring, there is no purpose in enrolling them into a kickboxing class. So, select an extracurricular activity based on your their strengths.
Provides the Right Direction
Apart from your child's interest, it is important to select an extracurricular activity to help your child in academics. For this, you can consult your kids' teacher to know which ECA can help them better perform in the school.
Lightweight and Fun Activities
Your children already have school work and homework to do. If extracurricular activities add extra burden on them, it will tire them. Therefore, select extracurricular activities that are light and fun, which can relax your kids rather than exhaust them.
Set a Schedule
The extra word is a key in extracurricular activities. The main purpose of extracurriculars is to convert your child's' free time into productive time. It would help if you did not make your children extra busy with extracurricular activities. Thus, first, make your child's daily schedule and accordingly pick an activity that fills that extra time window.
Use Demo Classes
If your child is interested in two things or have no clue what they are interested in, leverage demo classes. Almost every extracurricular activity class allows kids to attend one or two demo classes for free. So, it would help if you took them to these demo classes to find their areas of interest.
Be Supportive
Sometimes your and your kid's ideas for extracurricular activities might not match. In that case, don't try to push your kid towards the activity you think is better. Let your kids choose the extracurricular activity independently, and you provide them full support.
Shortlist Some Extracurriculars
You should sit together with your kids while shortlisting the extracurriculars list. This way, you both can brainstorm and select the best extracurricular activities that will benefit your child in the long run.
Now that you have a fair idea of the different benefits that extracurricular activities can provide, it's time to look at some examples of extracurricular activities and choose an activity that best fits your kids' interests!
Explore more online educational resources for kids that will help with their learning experience and make them smarter.