The world of books is so much fun to explore with little ones. But at some point, you have to strategize to teach them how to read a book.
SplashLearn: Most Comprehensive Learning Program for PreK-5

SplashLearn inspires lifelong curiosity with its game-based PreK-5 learning program loved by over 40 million children. With over 4,000 fun games and activities, it's the perfect balance of learning and play for your little one.
Try for free
No matter your child's age, reading can be a struggle for some kids. It's hard work for them, and they'd rather be doing something else.
Making children read books isn't as easy as it sounds. It's a challenge, especially if you don't know how to approach your children. Some kids don't find reading interesting, making them avoid picking up a book.
But what if there were a way to make reading more fun? There are some easy ways to get kids involved in reading a book. You have to try them out and find out what works best for your students!
Let's take a look at some online reading games to educate your kids without boring them!
How to Read a Book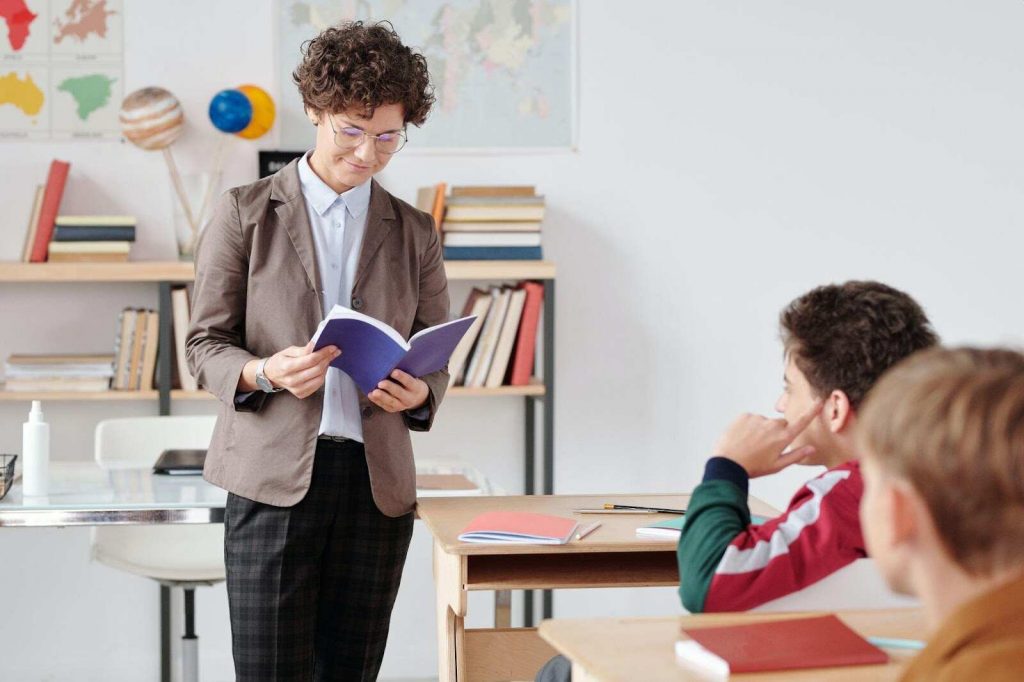 An essential factor in getting children to love reading is to make it enjoyable. Reading isn't just something that children do in school. Reading everything from newspapers and magazines to social media posts and joke books can help them become more knowledgeable about the world we live in and keep their brain healthy as they age.
By making reading fun for kids, we can encourage them to pick up a book instead of their phones, tablets, or games. Here are some tips on how to read a book.
1. Get Personal
When kids are allowed to choose their books, they can read what they like and develop a personal relationship with the characters and the story. Let them pick something of interest to them so that the book becomes their friend.
2. Take Turns Reading with your Students
Have your students read words or phrases to you, and then have them listen while you read a page or two aloud to them. This builds confidence and allows teachers to ask questions about what they've understood.
3. Make Books Come Alive
When you read to your students, help them imagine what a place, character, or event looks like in real life. To do this, pause the story and ask your students what they think is happening or about to happen. Then continue reading.
4. Encourage Students to Ask Questions
Make your students ask about the story, such as what might happen next, why something happened, or how someone might feel in a particular situation. Helping them make connections between reading and real-life will help them understand the story better and make it more interesting.
Effective Reading Strategies to Incorporate in the Classroom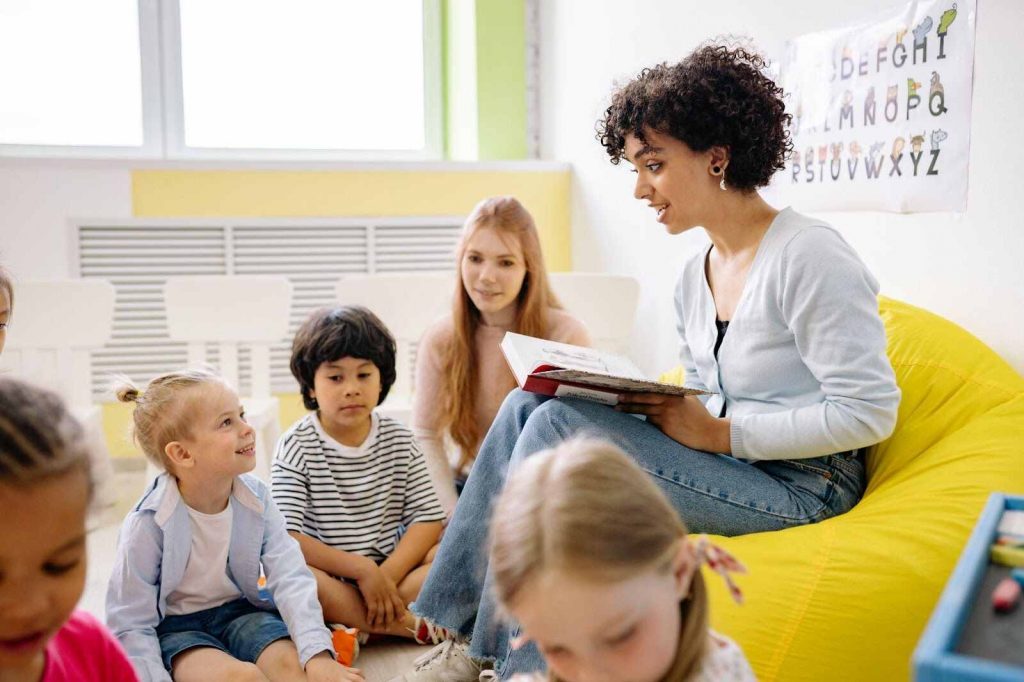 The reading strategies teachers use in their classrooms make all the difference in student growth and achievement. One way to measure the effectiveness of these strategies is by including them in your classroom assessments.
Incorporating various reading strategies into your teaching can be challenging, especially if you don't have much experience. However, many excellent resources can help you learn more about how to read a book.
1. Read Aloud
One of the best ways to teach comprehension, vocabulary, fluency, and reading skills is through reading aloud. By reading aloud to your class and modeling how fluent readers read, students will learn how to read a book with expression and improve their comprehension skills. You can also use read-aloud as a launchpad for character development or conflict resolution discussions, which are great to boost vocabulary.
2. Word Walls
Word walls are a helpful tool that you can use in your classroom. They help build awareness of sight words and spelling patterns. The walls provide a reference for students who may be struggling with decoding new words or understanding unfamiliar vocabulary.
3. Skimming
Skimming refers to quickly looking over the major headings to preview what the article will be about. While skimming may seem like poor reading habits, it is helpful when you are short on time or want to pick out the main ideas covered in a text quickly. Skimming also helps you determine whether or not you want to dive deep into the material and read it in its entirety.
4. Identify Their Purpose
Effective readers can determine what the purpose is for their reading. This can help them identify what they should focus on while they read. Ask students questions such as "What do you think this story will be about?" or "Why would someone write a story like this?" Additionally, help students pick out patterns in the literature they read. If they see certain words or phrases repeated, ask them if they think there might be a reason for it.
5. Book Clubs
Book clubs are an excellent way for students to practice their reading skills while socializing with their peers and sharing opinions about what they've read. Book clubs are often held after school or before school starts, but if your class has enough time, you could try holding book clubs during class hours. This would allow you to help any students who encounter problems while reading their assigned books.
How to Make Reading a Habit for Beginners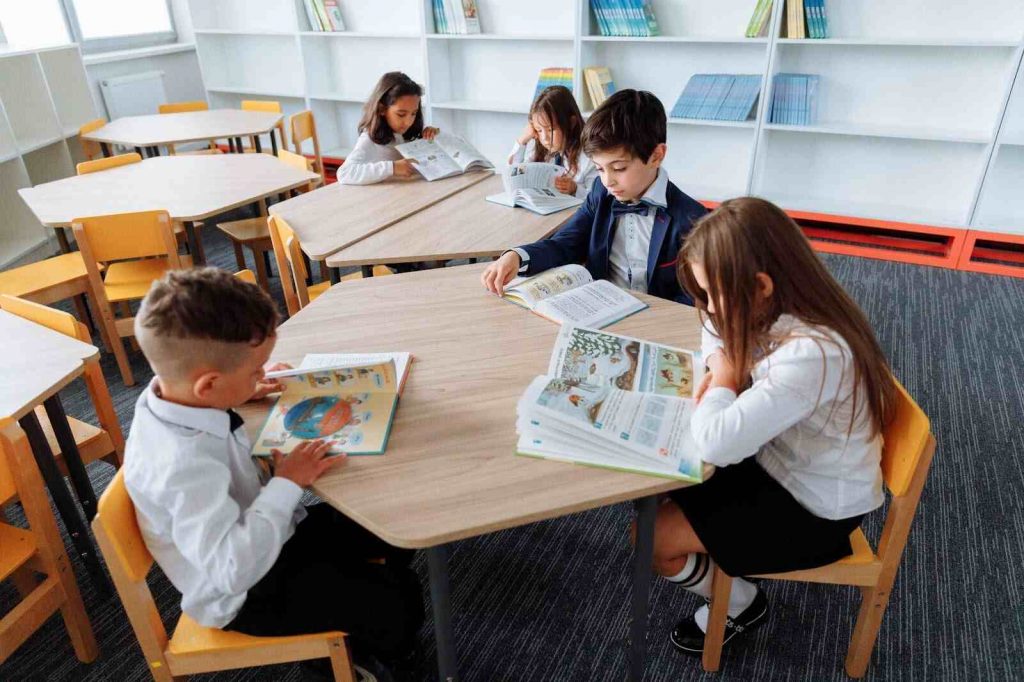 We live in an age where we get instant gratification. We no longer have to wait for anything. With the right apps and websites, we can read what we want, watch what we want, listen to what we want, and instantly find whatever information we want. This is not a bad thing. But it has made it difficult to make reading a habit.
Reading is not an action you can do in 5 minutes or less. You have to invest time to enjoy the
benefits that come from reading. If you're one of those teachers who want their students to start reading but don't know how to form this habit, here are some simple steps that might help you out.
1. Set an Example
There is nothing more motivating than seeing your teacher reading a book. When they see that their teacher is passionate about reading, students will want to try it. Since kids look up to their teachers, you need to set an example. Each student will find something interesting in what you read, so don't be ashamed to show them the books you like!
2. Make Them Choose
Let your students read what excites them. Do not force them to read something just because everyone else is reading it or someone told them to. Have them read what interests them and what excites them — that's how habits are formed!
3. Read to Students Every Day
Reading aloud is the most important thing you can do to get your students hooked on books. Students who listen to many books become better readers than those who don't. So make sure you're doing it every day (or at least as often as possible).
4. Create a Reading Corner
Set up a space in your classroom where students can find what they need to engage in independent reading — books, comfy pillows, clipboards with writing materials, etc. This space should be away from distractions so that students can get lost in the world of their books.
5. Talk About Aeading
Reading doesn't have to be a solitary activity. Whenever you get the chance, talk about books with your students. If they seem unengaged during a conversation, try different approaches until you find one that works.
For example, if the class is reading the same book, suggest they write an essay comparing and contrasting it with another movie or book they've enjoyed in the past.
How can Teachers Help Make Reading a Habit for Children in the Classroom?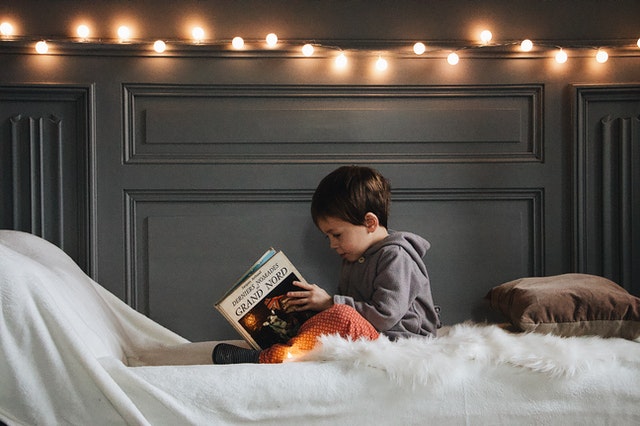 Parents and teachers need to work together to make reading a habit for children. When most kids prefer to play video games rather than reading books, teachers can have a hard time making reading a routine in the classroom.
While parents should encourage a love of literature at home, teachers can aid parents in helping students fall in love with reading.
Ways to Make Reading a Habit for Children in the Classroom:
Make it fun by incorporating games like charades or Pictionary that contain words.
Use technology like computers and tablets to help make reading more engaging. By introducing e-books and other electronic tools, you can allow them to read in a new way.
If possible, provide your students with free time to read during class. This allows them to read at their own pace and choose their topics of interest.
Reading is an essential part of every child's life so why not give them books as gifts? You can give them books on their birthdays or at Christmas. You will be surprised how much they will enjoy receiving it instead of toys.
Keep easy-to-read books around the classroom at all times that are easy for younger students who may not be able to read independently yet.
Create a list of topics for students to choose from related to their interests. You can also use magazines, newspapers or the Internet. After reading, the students will decide on an activity related to the text, such as writing a summary or creating a poster.
Create an inviting environment for students that encourages reading and learning about how to read a book. Ensure there is adequate space for each student to move around freely and have their own book space. A nice chair will also provide comfort while reading.
Ask students to write their books. Guide them through the writing process to understand how to read a book and organize their thoughts into a story.
Have students write reviews on books they've read. You can place the reviews in the classroom library so other students can learn more about how to read a book.
Children love colorful illustrations, stories that they can relate to, and short stories. Please encourage students to bring their favorite storybooks from home to share with their peers during storytime in class.
How to Read a Book: Bottom Line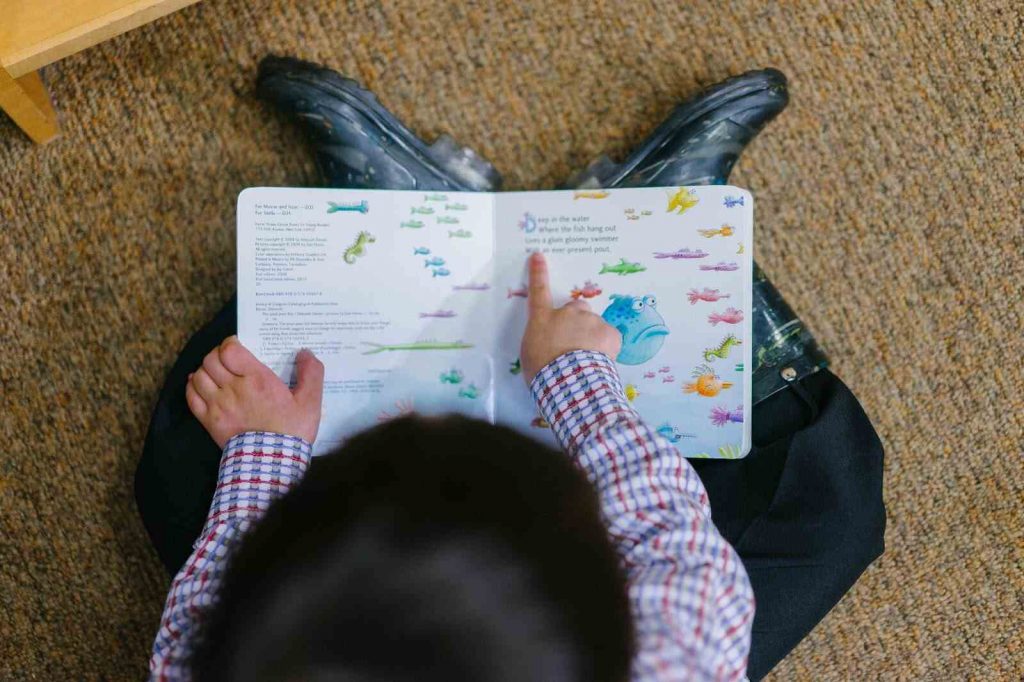 One way to keep children engaged in reading is by having them read books that they want to read. Books are powerful sources of information, entertainment, and inspiration. Reading books allows children to develop vocabularies, learn how to read a book about new concepts, and broaden the scope of their understanding to expand their thinking and outlook on life.
One way to encourage students to read is by giving them a variety of books, allowing them to choose which books interest them most. Teachers can use SplashLearn's curriculum platform as an engaging way to incorporate reading into classroom routines at any point during the school day.
It's more than just prioritizing tasks and finding books that interest them. It's making it important enough to spend time with the student and discover what compels them.
Explore more online educational resources and printable reading worksheets for kids that will help with their learning experience and make them smarter.
Frequently Asked Questions
What makes reading exciting?
Vary your subject matter and the kinds of things you read. Wordless picture books allow kids to tell their own stories as they "read," jump-starting the creative process. Let your child's imagination soar, and show them how excited you are by their ideas—Hunt for books that match your child's interests.
How long should one read every day?
Before one's life turns into a whirlwind of activity, one should read a book that will enhance skills and give important takeaways. As with most habits that significantly impact life, reading never feels urgent, but it is essential. One should read at least 20 pages per day.
Does reading increase IQ?
It increases intelligence. Exposure to vocabulary through reading (particularly reading children's books) leads to higher scores on reading tests and higher scores on general tests of intelligence for children. More vital early reading skills may mean higher intelligence later in life.
Are readers smarter?
People who read books tend to have a more incredible imagination, knowledge, and excellent vocabulary.