English games are the most popular way to learn a language, especially for children. We bring you the best games to learn English online. Some of them are funny, some can be played offline, and all of them are effective. Here are our top picks:
10 Best English Learning Games for Children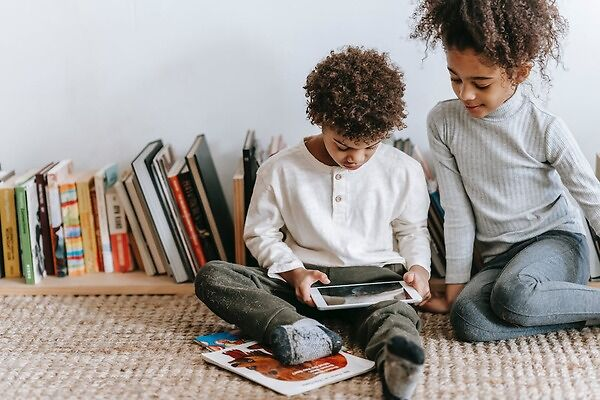 Grade: Kindergarten, Grade 1, and Grade 2
Language Skill: Learning about the Dolch sight words
Sight words are commonly used in the English language but can't be easily sounded out. Because of this, kids need to learn them by sight. Dolch was a researcher who identified the 220 most common words in English that make up 50% of all text. The sight word "I" is one of these words that kindergartners can easily pick up.
Sight words are an important part of reading, but they can be hard to remember. These sight word games will help your child learn sight words in a fun and interactive way. They will have to identify the word amongst other words and then select it. As they progress, the words will become jumbled up, and they'll have to find the word in a sea of letters.
You can also find English language games to help you recognize the sound and practice this sight word here, along with other English learning games for kids.
SplashLearn: Most Comprehensive Learning Program for PreK-5

SplashLearn inspires lifelong curiosity with its game-based PreK-5 learning program loved by over 40 million children. With over 4,000 fun games and activities, it's the perfect balance of learning and play for your little one.
Try for free
Grade: Preschool
Language Skill: Alphabet Recognition
A preschooler can only be engaged with fun English games for so long. That's why this game is great because it's short and sweet but still covers all the necessary skills. Kids will listen to the voice instructions and click on the letter that they hear. As they progress, alphabets will fall from the sky, and they'll have to identify and pop them quickly.
With nice, colorful images and catchy music to match, this game will keep your little one engaged while they learn the ABCs!
3. Customized Board Race for ESL Students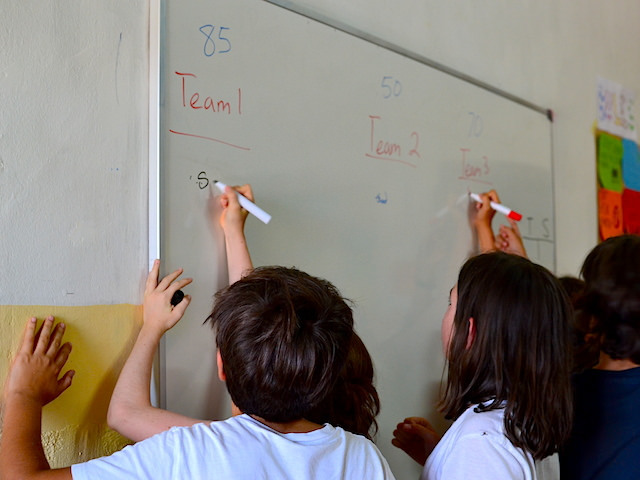 Grades: Appropriate for students of all grades and age groups
Language Skills: Vocabulary, Grammar
This game is great for ESL students of all levels—especially in the classroom. The board game can be customized according to your level and settings. It covers a variety of topics, such as grammar, vocabulary, and reading comprehension.
In a classroom, divide the students into teams. Write a topic on the blackboard and ask students to write as many words related to the topic as they can (like a relay race). The team that writes the most words in two minutes wins. Do not count the words that are illegible or misspelled.
Related Reading: 

How To Use Verbal Irony To Enhance Our Vocabulary
Grades: Kindergarten, Grade 1
Language Skills: Letter Sounds, Decoding Words, Phonics, Grammar, Reading and Writing
In this interactive phonics game, kids learn to break apart words and blend them together. Perfect for early learners, kids practice onsets and rimes as they blend sounds together to match images hidden on the screen.
This game is a great way to introduce your child to the concept of blending sounds together to make words. They will be able to see how the individual sounds in a word come together to form the word itself. As they progress, the words will become more challenging, and they will have to use their phonics skills to decode them.
Grades: Grades 1–3
Language Skills: Animal Words, Spellings
One of the best games to learn English online, Animal Words, helps children to learn the names of animals and their spellings. Children have to identify the picture of the animal and spell its name by dragging the letters to the right place before they run out of time.
And you can continue to play the game with your child beyond the screen. Show them a picture of an animal (or the real animal if you spot one) and ask them to name it and spell it too. Help them sound out the letters if they need help. Then, move on to other words that they are interested in.
Grades: Grade 3 and up
Language Skills: Theme-based Vocabulary
Crossword Puzzle Creator is a fun and easy way for children to learn new vocabulary words in a fun and interactive way. They can choose any theme they like and create a crossword puzzle based on that theme.
Kids can input answers and clues by typing them directly on the screen or by copying and pasting from a Microsoft Word or Google Docs document. Crossword puzzles can be created in this game using 10–20 words per game. As they input the answers and clues, they can see how the words are related to each other.
Grades: Grade 4 and up
Language Skills: Reading, Writing
Free for everyone, Story Maker 2 is one of the ideal interactive language art games for children who love to write stories. It allows kids to develop a detective story, a fantasy story, or an adventure story. Children have to choose the villain, the protagonist, and other characters of the story, and what will be featured in the chief plot of the story. Once the story is ready, they can read it and print it too.
This game can help improve your child's reading and writing skills as they will be engaged in the process of creating a story. It can stoke their imagination and help them develop their own style of writing.
Related Reading: 

How to Teach Reading to Kids: Best Strategies for Parents
Grades: Grade 6 and up
Language Skills: Vocabulary, Public Speaking
Balderdash is one of the best English games that incites a lot of laughter. The game is ideal for a classroom or a children's party setting. In this game, one player chooses a chit that contains an unfamiliar word, even people, movies, and abbreviations, and its correct meaning.
The child announces the word, and other children try to define it nonsensically and convince others that it is the right definition. The one who fools the most people wins the game. This game develops vocabulary, public speaking, and social skills in children.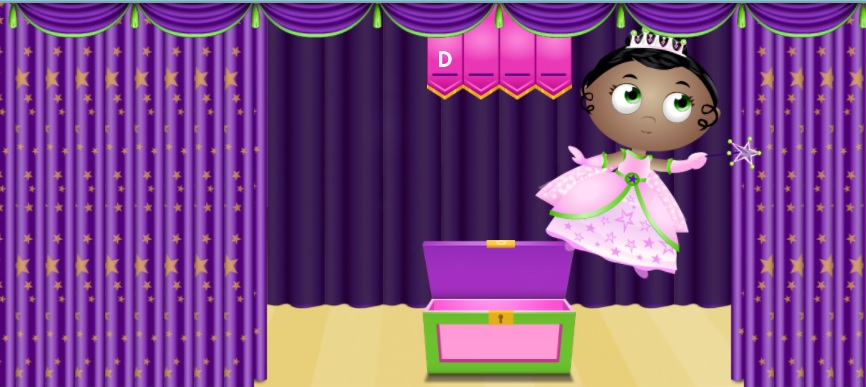 Grades: Grades K-2
Language Skills: Spelling, Phonemic Awareness
Playing Princess Presto's Spectacular Spelling Play can help children learn how to spell and pronounce words correctly. The game is designed to help young students develop their phonemic awareness, which is the ability to hear and identify the individual sounds in words. This skill is essential for reading and writing success.
In the game, kids have to help Princess Presto spell words correctly by popping balloons that contain the correct letter in the word. They need to move quickly as they only have a limited amount of time to complete each level. As they progress, the words become more challenging.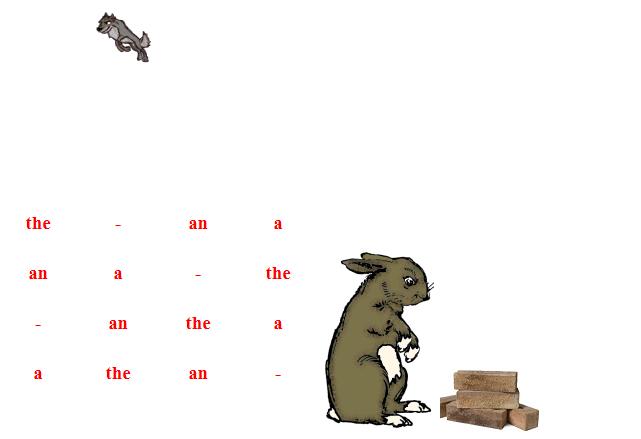 Grade: Year 1 and up
Language Skills: The use of articles
An adventure-style English game, the Article Wolf is an excellent online English game to help young kids master the appropriate use of articles. They have to quickly build a brick wall to keep the hungry wolf out and save the rabbit. As they place the right article in the sentence, a brick is added to the wall. 
And the wrong article makes a hole in the wall! Two consecutive holes are large enough for the wolf to get in and eat the rabbit. One of the best English grammar games, it helps children understand the use of articles and hone their grammar skills.
English is a difficult language to master, but with the help of these 10 best English games, you can make the learning process entertaining and engaging for your kids. These games will help them improve their grammar, vocabulary, spelling, reading, and writing skills. So go ahead and pick the right game for your child according to their age and level of English proficiency, and let the learning begin!
Looking for more online Math games and ELA games to educate and engage your kids? Here are more educational games for kids to check out!
Related Reading: 

Best Educational Games for Kids by Subjects & Grades
Frequently Asked Questions (FAQs)
What are the benefits of playing English games for kids?
There are many benefits of playing English games for kids. They can help improve your child's grammar, vocabulary, spelling, reading, and writing skills. Games can also stoke their imagination and help them develop their own style of writing.
How do you choose the best games for English learners?
We select the best English learning games based on many factors, including age appropriateness, difficulty level, educational value, and reviews from other parents and experts.
How long should I allow my child to play an English game?
Ideally, students under the age of five should spend around 20–30 minutes playing an English game. For older kids, there is no hard and fast rule—they can play for as long as they want, as long as they are still learning and having fun. Make sure they take breaks in between to avoid fatigue.