Classroom games can be some of the most fun memories as a child, as they strengthen motor functioning, spot thinking, hand-eye coordination, and other valuable skills. Children can run around, use their minds, and enjoy a fun-filled atmosphere of playful problem-solving. Your kids can also learn lessons while using their intuition and practicing their skills to find the correct answer expeditiously.
Five classroom games to maximize creative problem solving
Related Reading: 

Best Classroom Rules for Students
Traditional classroom games requiring in-person participation or web conferencing can be instrumental in motor capabilities refinement, agility, and social skills development.
1. Scatter-gories
This is an excellent game for quick thinking, strengthening vocabulary, and improving ELA skills. Teams can be given a letter and a category to write down as many words as possible that match the criteria. E.g., "Animals" + "G" = Giraffe, Gorilla, Goat, etc.
SplashLearn: Most Comprehensive Learning Program for PreK-5

SplashLearn inspires lifelong curiosity with its game-based PreK-5 learning program loved by over 40 million children. With over 4,000 fun games and activities, it's the perfect balance of learning and play for your little one.
Try for free
2. Words and Pictionary
In this game, you can play Pictionary but with highly complex words. This can strengthen kids' visual learning and knowledge extraction part of their development, mainly as they guess more difficult words. You can also make it theme-based and have it based on Harry Potter or Lord of the Rings.
3. What number am I?
This game can be played in a large group, with two teams taking turns creating questions based on predetermined answers. A student will see the number 220 handed to them and frame a question in the form of "What is 20X10 + 20?". The first team to answer correctly will get the point. You can even use an abacus to add a layer of interpretation.
4. Taboo
Taboo is an excellent game when trying to strengthen your child's ability to verbalize synonyms and clue-based words. It can challenge even the toughest minds with its escalating difficulty and help children become more confident with English. Taboo can also be played in teams, making it an active learning game.
5. Sight words catch
Kids of all ages can play this simple game. You can write sight words on pieces of paper and wrap them around balls. By tossing and catching these balls back and forth, kids can read the word aloud to earn extra points. You can make the game more challenging with longer words or words with obscure meanings.
Top 5 online games that boost productivity and learning in the classroom
Related Reading: 

Benefits of Reading Aloud in Classrooms

Online games play a valuable role in the lives of children, especially when they are designed to make them think through complex problems.
1. SplashLearn
SplashLearn provides unique and engaging online educational games to test the abilities of children of all ages. They allow your child to learn at their own pace with interactive and scientifically designed animated puzzles. Your kids can learn division, subtraction, and decimals with animated fishes, aliens, hippos, and other cute furry animals.
2. TurtleDiary
TurtleDiary has easy-to-follow games on math, science, geography, and other subjects. You can select from a wide range of subjects and focus on specific topics where your child may need help. Quizzes are also visually oriented.
3. FunBrain
FunBrain has games for kids till grade 7 and allows for cooperative learning. Children can explore multiple subjects and play videos and read books as well. The site has simple animations and fun narratives for kids to play with now and then. You can also learn about DIY activities with some of the games on the site.
4. Nat Geo Games
Your kids can also play interactive games by Nat Geo that are centered around geography, science, animal facts, and biology. They can have hours of fun playing around with animated games that test their abilities in a visually appealing way.
5. CBeebies (BBC)
The BBC also has exciting games that anyone can play and are catered to toddlers and younger children that love visually centered activities. Both animated and live-action games are available to explore as you go through memory, counting games, language, and other interesting online games.
Classroom games can be more productive and educational with the right online learning platform.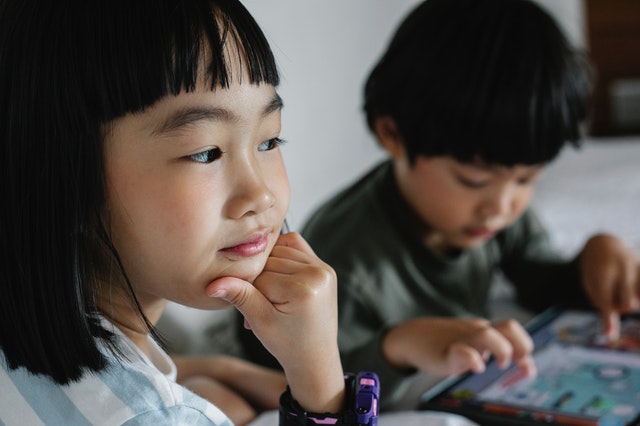 Your children can learn as they play through scientifically designed ELA Games and math games by SplashLearn. Our platform offers a range of highly structured and animated games that have been developed in consultation with educators and parents. We know how kids learn, and by incorporating these core learning principles into games, children can acquire knowledge through repeatability and self-paced learning.
Want to try our platform today? Visit here.
Related Reading: 

Best First Day of School Activities for Students
Frequently Asked Questions
What are classroom activities?
Classroom activities, both online and offline, are designed to engage kids in a fun and interactive way. They may focus on one or multiple skill areas while also encouraging young ones to develop quick thinking and social confidence.
What activities can we give students?
Any activity that is relevant to their age and is fun-filled or unique is vital.
Why play games for kids?
Games test the skills of children beyond standardized testing or classroom participation. They also help strengthen a child's innate ability to progress through challenges.
What are online classroom games?
Online classroom games are designed to engage kids in a multimedia environment. They can overcome traditional challenges, such as a lack of props, videos, or interactive elements. They are also designed with objectives in mind, such as improving counting, vocabulary, factorials, etc.